Charlottesville Violence Impacts Virginia Voters' Views of Trump
But a relatively slower decline in approval ratings indicates Trump voters are holding fast to their support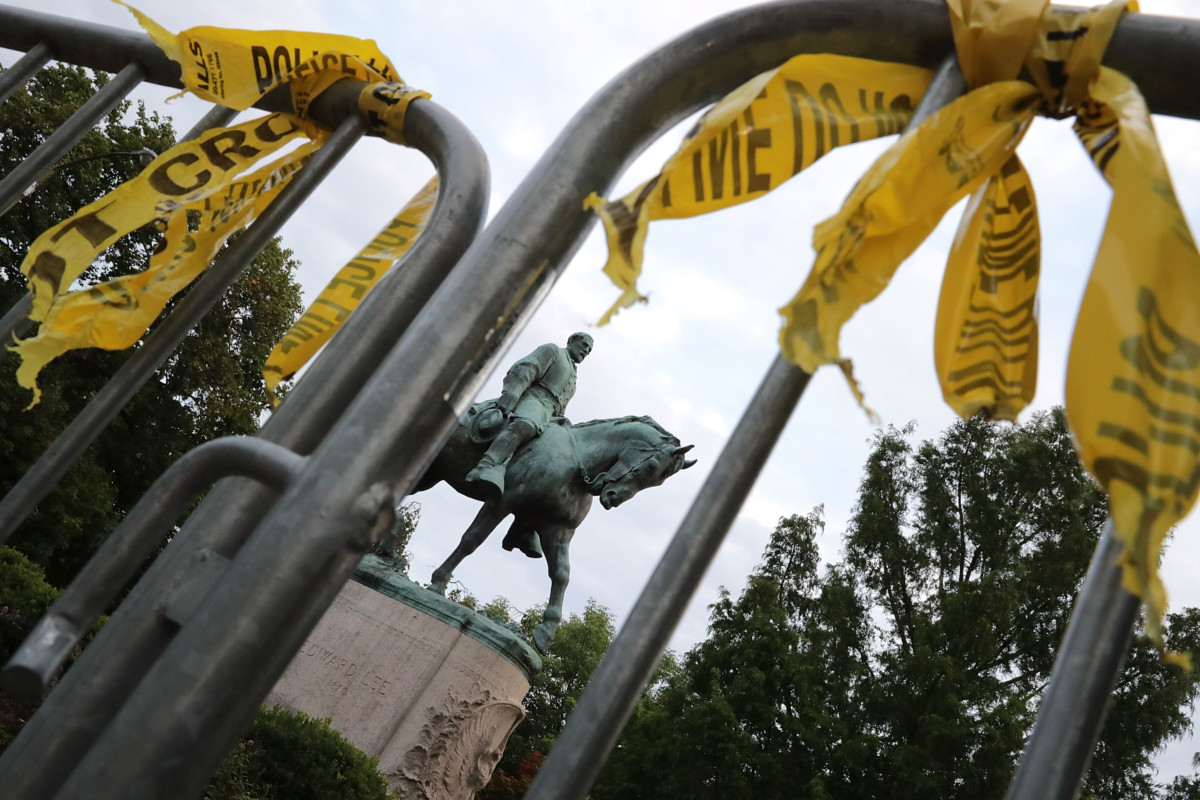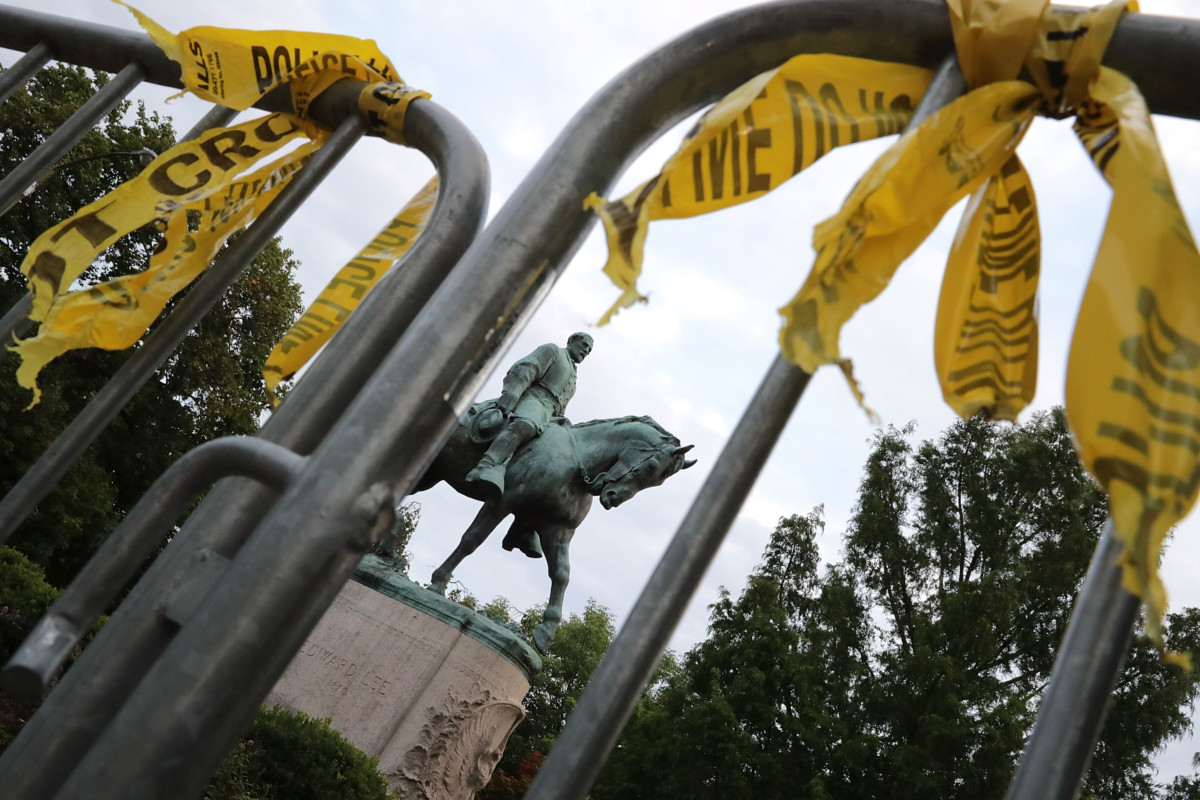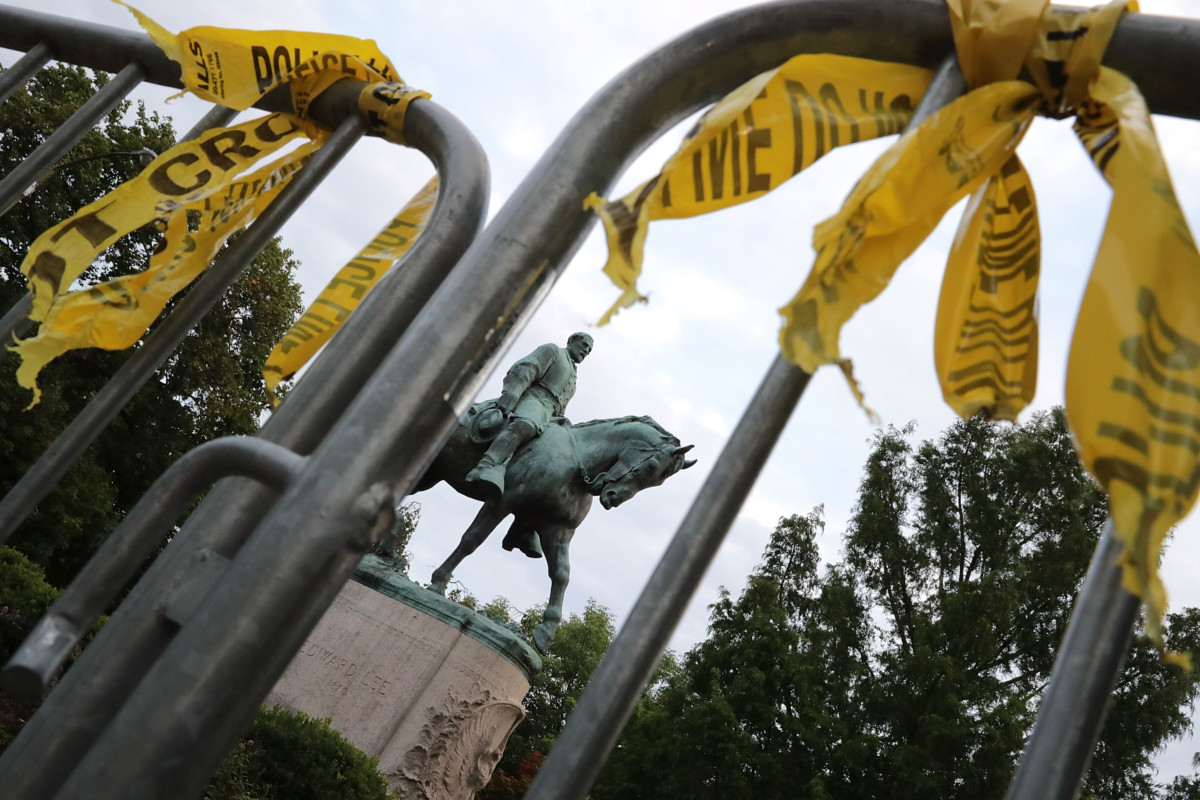 Sporting a long white beard and with a handgun strapped to his side, John Miska leaned on a cane in front of the covered statue of Confederate Gen. Robert E. Lee in Emancipation Park in Charlottesville, Va., on a mild afternoon on Sept. 10.
It had been almost a month since the deadly Aug. 12 clash between white nationalists who opposed the statue's planned removal and counter-demonstrators, and since then the 63-year-old retiree from nearby Barboursville, Va., continued to come to the park every Sunday to hang an American flag on the black tarp-covered monument.
Miska said he was present at the "Unite the Right" rally when a man drove into a crowd of counter-protesters, killing a young woman and injuring 19 others in the crash. Miska said he walked among both groups of protesters and was harassed by both sides. "I came here because I wanted to witness for myself what was happening, because I knew the media would probably not accurately report it," he said.
He said he has received threatening phone calls from both sides since the rally, but he's heard more from opponents of the statue after he was captured on video attempting to cut down the tarp the city put up to cover the monument.
Miska said that he wasn't a supporter of the white nationalists, but that he disagreed with the Charlottesville city council's decision to take down the statue because he said it was influenced by a "mob rule" mentality.
"We're living in an Orwellian nightmare," he said. "Do we have mob rule in the streets now in Charlottesville? Yes, we do."
The events in the city on Aug. 12 had a polarizing effect on much of the nation, underlining racial tensions, which were amplified by President Donald Trump's remarks blaming both the white nationalists and the counter-demonstrators for the violence.
His words had an impact on how voters viewed him in Virginia, which Hillary Clinton won in last year's presidential election with 49.8 percent of the vote, compared to 44.4 percent for Trump, Morning Consult polling shows. The data also shows that Trump's support in the state has dropped during his nearly nine months in office.
But a political analyst with the University of Virginia cautioned that the lower levels of support don't necessarily indicate that Trump voters have turned on the president.
Nearly half of Virginia voters approved of Trump following his inauguration, with 49 percent of registered voters polled by Morning Consult in January reporting that they approved of his performance; 41 percent at the time said they disapproved. The margin of error in the Virginia polls is plus or minus 3 percentage points.
The impact of the Charlottesville violence is most clearly seen in the July-September period. In July, the tide of public opinion in the state began to turn against Trump, with 49 percent of registered Virginia voters saying they disapproved of Trump's job performance, while 47 percent approved. By Sept. 27, Trump's disapproval numbers in the state had risen to 53 percent, as the number of Virginia voters who approved of his performance dropped to 42 percent.
By comparison, from July through September, Trump's national approval and disapproval ratings barely budged.
The January-to-September shift in voter sentiment demonstrated a negative swing in net approval of 19 points. But the fall in approval ratings was slower than the rise in disapproval ratings, indicating that Trump voters are holding fast to their support.
Professor Larry Sabato, who runs the University of Virginia's Center for Politics in Charlottesville, said Trump's polling numbers in Virginia weren't too surprising.
Opponents aren't becoming supporters, supporters aren't becoming opponents, but it is affecting the degree to which they're either enthusiastic about him, or opposed to him.
Professor Larry Sabato, the Center for Politics at the University of Virginia
"Disillusionment is setting in, and again, that's not that atypical for presidents," Sabato said. "Trump's overall numbers are low compared to other presidents, but this process we've seen pretty consistently with presidents, because they can't possibly do everything they promised to do."
But Sabato said the decline in net approval ratings doesn't mean that people are switching sides. "Opponents aren't becoming supporters, supporters aren't becoming opponents, but it is affecting the degree to which they're either enthusiastic about him or opposed to him," he said.
Sabato's conclusions were echoed in comments by Miska, who said that he still approved of the president's performance, even though he was also disappointed with him in some areas.
"What has happened is that people have taken whatever he's said and they've twisted and contorted it so that, if he says the sky is blue, there's a certain segment of the population that's going to say, 'No, the sky is green,' " he said.
But Miska also said where Trump has gone awry was in his handling of veterans' health services.
"Donald Trump says now with the Veterans Choice Program that 'we've taken care of this and we're doing this,' " he said. "It's window dressing. I have thousands of dollars in bills from the University of Virginia Hospital here for appointments Veterans Choice sent me to, and they remain unpaid. My credit rating has been ruined by Veterans Choice."
Also in front of the Lee statue was Charlottesville resident Bob Stroud, 83, who voted for Clinton. He called Trump "horrible," citing both his job performance and overall temperament.
"It's hard for me to think he has dropped any lower than I thought, but I think he has," said Stroud, a retired lawyer.
"He can't really come out and, by name, contradict the white nationalists and the people who I really think were responsible for what happened here," Stroud added. "And that failure, I think, speaks to his inability to really understand the job of a president in setting the moral compass for this country."