Congressional Black Caucus Members Raise Diversity Concerns With Facebook COO
House lawmakers ask Sheryl Sandberg about minority representation on Facebook's board and racially divisive ads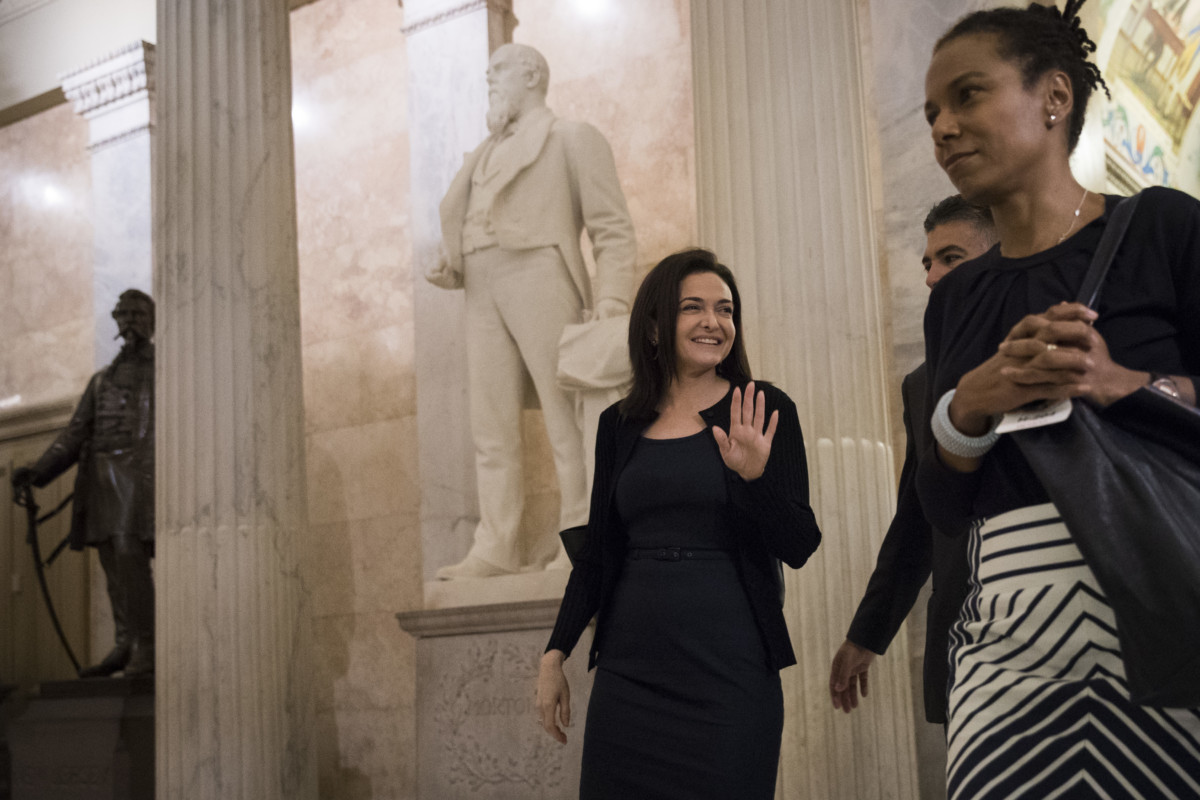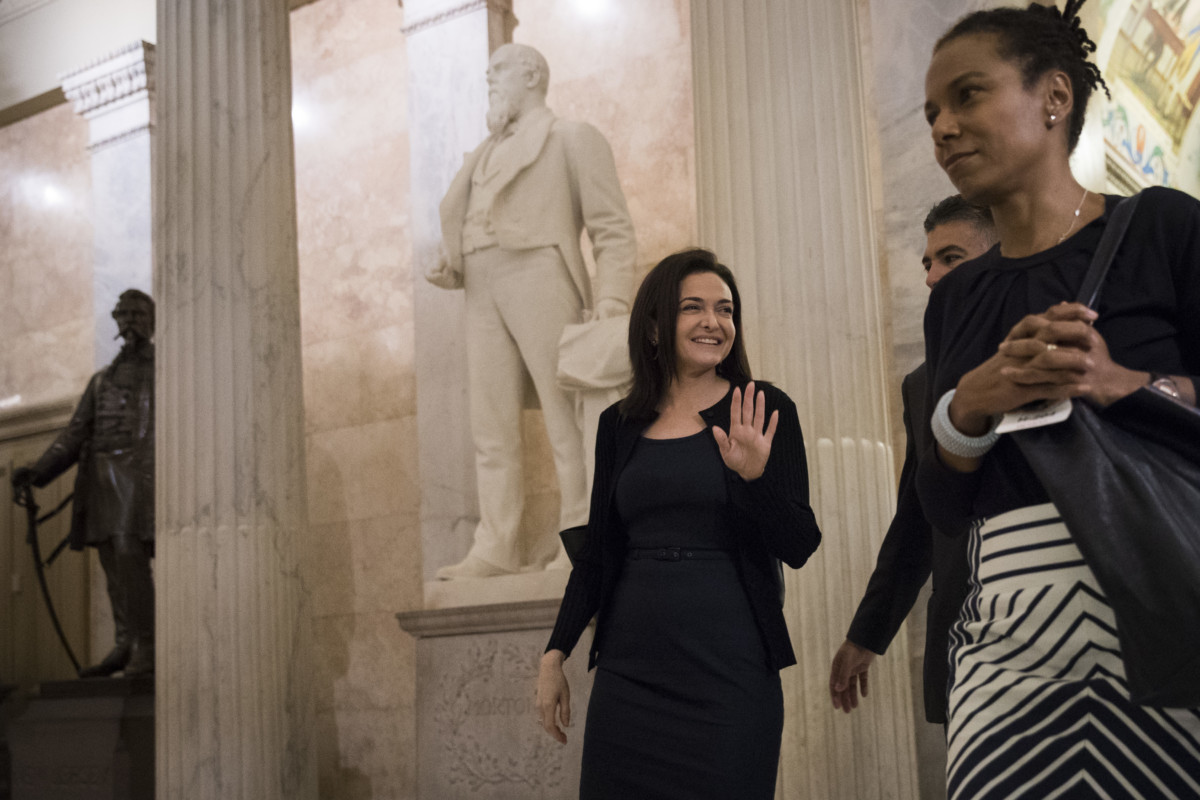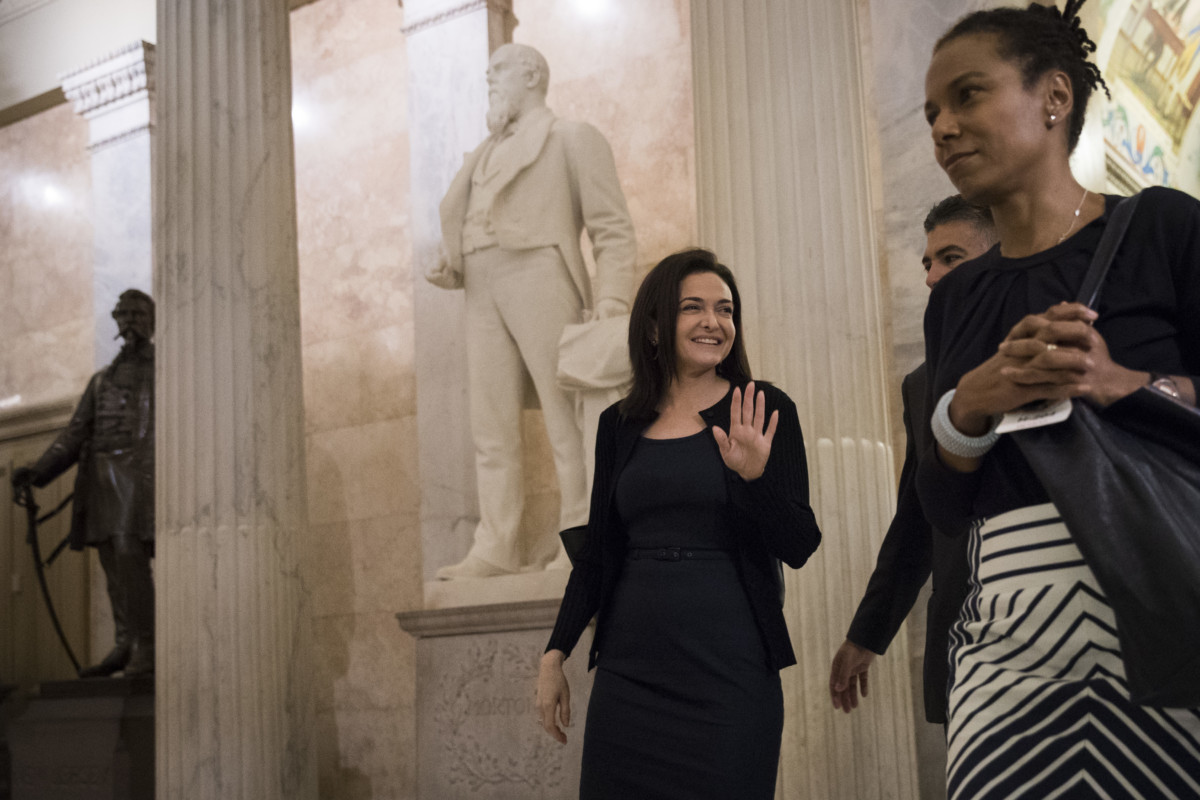 Members of the Congressional Black Caucus met on Thursday with Sheryl Sandberg, chief operating officer of Facebook Inc., to discuss questions they had about the social media giant's efforts to diversify its workforce and to prevent racially divisive ads from appearing on the social networking site.
Rep. Robin Kelly (D-Ill.), ranking member of the Subcommittee on Information Technology and a member of the CBC who attended the meeting, said that Sandberg "was very agreeable with our concerns and acknowledged that they definitely have work to do."
"I think that there were so many of us in the room expressing ourselves and asking questions that she really couldn't take a deep dive into any one thing," Kelly said after the meeting, adding that she was hopeful that Facebook would address the issues they raised.
Kelly and other CBC members expressed a number of concerns about Facebook's approach to issues of diversity, particularly the lack of minorities represented on the company's board of directors. In response, Kelly said, Sandberg highlighted the company's recent diversity push.
"I know as far as the issue around hiring, according to her global diversity person, they've done more hiring of African-Americans in the last 18 months than they've done in 12 years," Kelly said, "So they've taken steps, but there's more steps to be taken."
Lawmakers present in the meeting also raised concerns about Facebook's ad targeting tools, particularly in light of reports that Russian-linked groups purchased 3,000 ads on the platform during the 2016 presidential election campaign.
Facebook did not immediately respond to a request for comment.
Kelly wrote a letter to Facebook CEO Mark Zuckerberg at the end of September "expressing continued concern that Facebook's advertising features have been put to malicious use."
"Specifically, Russian-backed pages promoted incendiary anti-immigrant rallies, targeted the Black Lives Matter movement, and focused attentions on critical election swing states like Wisconsin and Michigan," Kelly wrote in the Sept. 26 letter.
During her meeting with CBC members, Sandberg agreed to answer the questions and concerns Kelly raised in her letter, as well as those in an Oct. 6 letter from Kelly and Reps. Emanuel Cleaver (D-Mo.) and Bonnie Watson Coleman (D-N.J.) regarding concerns about how advertisements "have been maliciously used for the purpose of disinformation, propagating hate and undermining democracy."
Kelly said they emphasized how real people are hurt by racially divisive ads, and urged Sandberg to create a system to screen such ads before they are displayed on the site.
Sandberg's discussion with the caucus was part of a series of meetings with lawmakers. She met with the House Intelligence Committee on Wednesday afternoon and with members from the Congressional Hispanic Caucus on Thursday to discuss lawmakers' concerns about the spread of anti-immigrant messages on the platform.
Sandberg said in an interview with Axios' Mike Allen during Thursday morning that Facebook would still let the same controversial Russian-linked ads run if they were purchased by legitimate sources.
"The thing about free expression is, when you allow free expression, you allow free expression," Sandberg told Allen.
Sandberg used a similar free speech defense during her conversation with CBC lawmakers.
"We told her that we, of course, believe in that, too," Kelly said. "But there still have to be standards that they look at."