EPA Nominee Has Become Bargaining Chip in GOP Biofuel Fight
Vote on William Wehrum postponed as Grassley pressures Pruitt with renewable fuel demands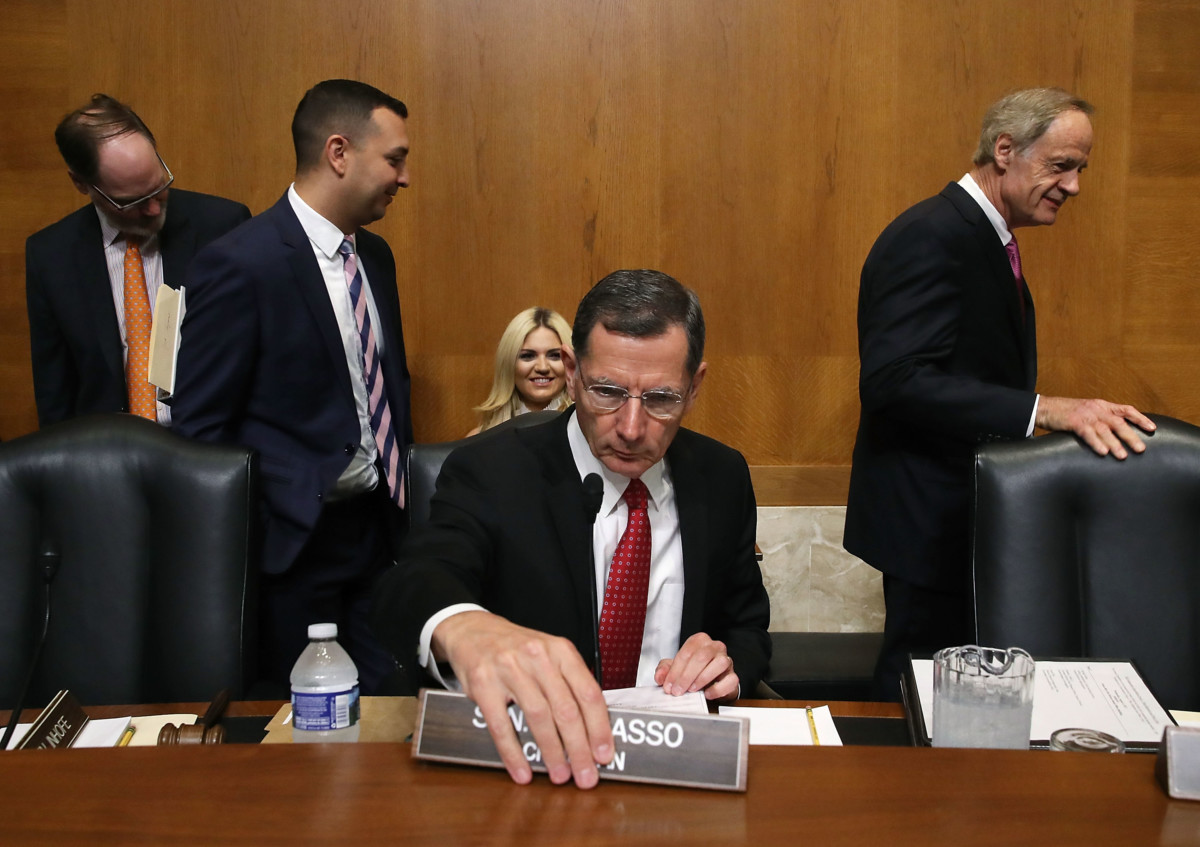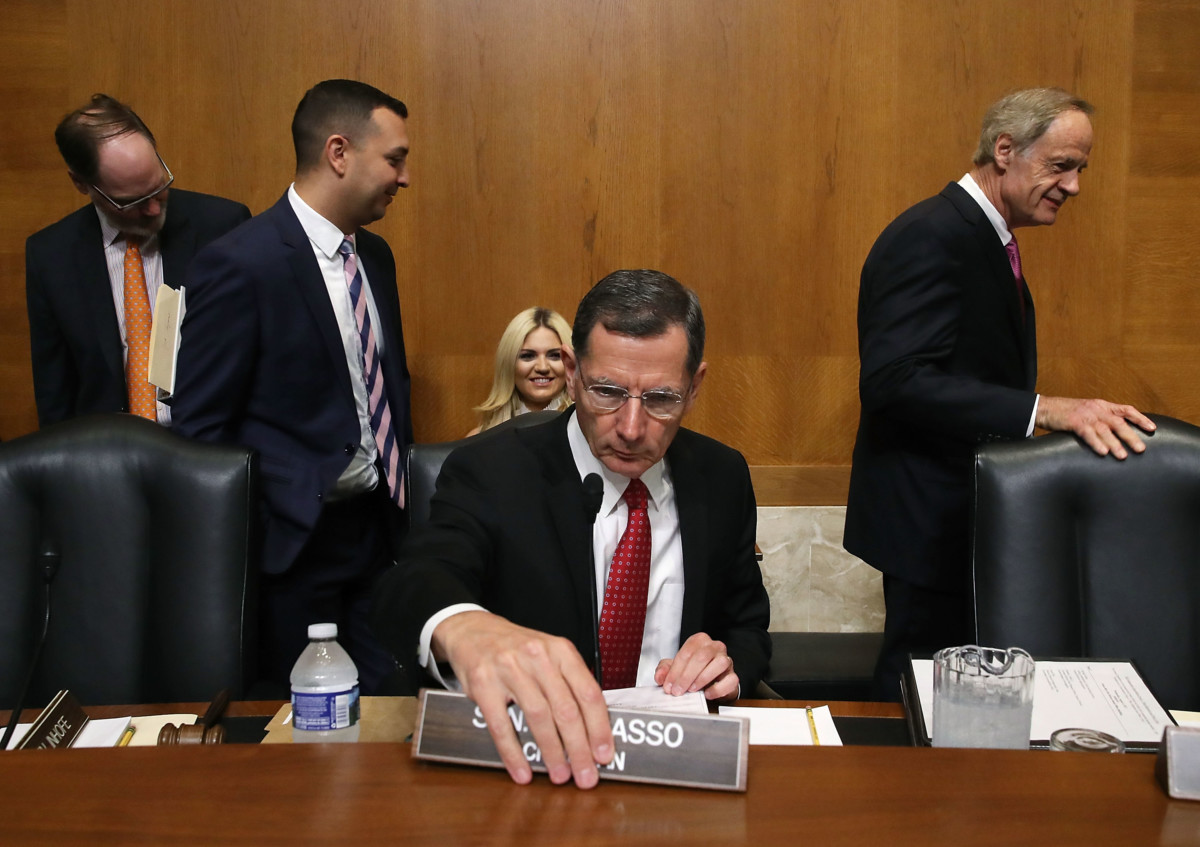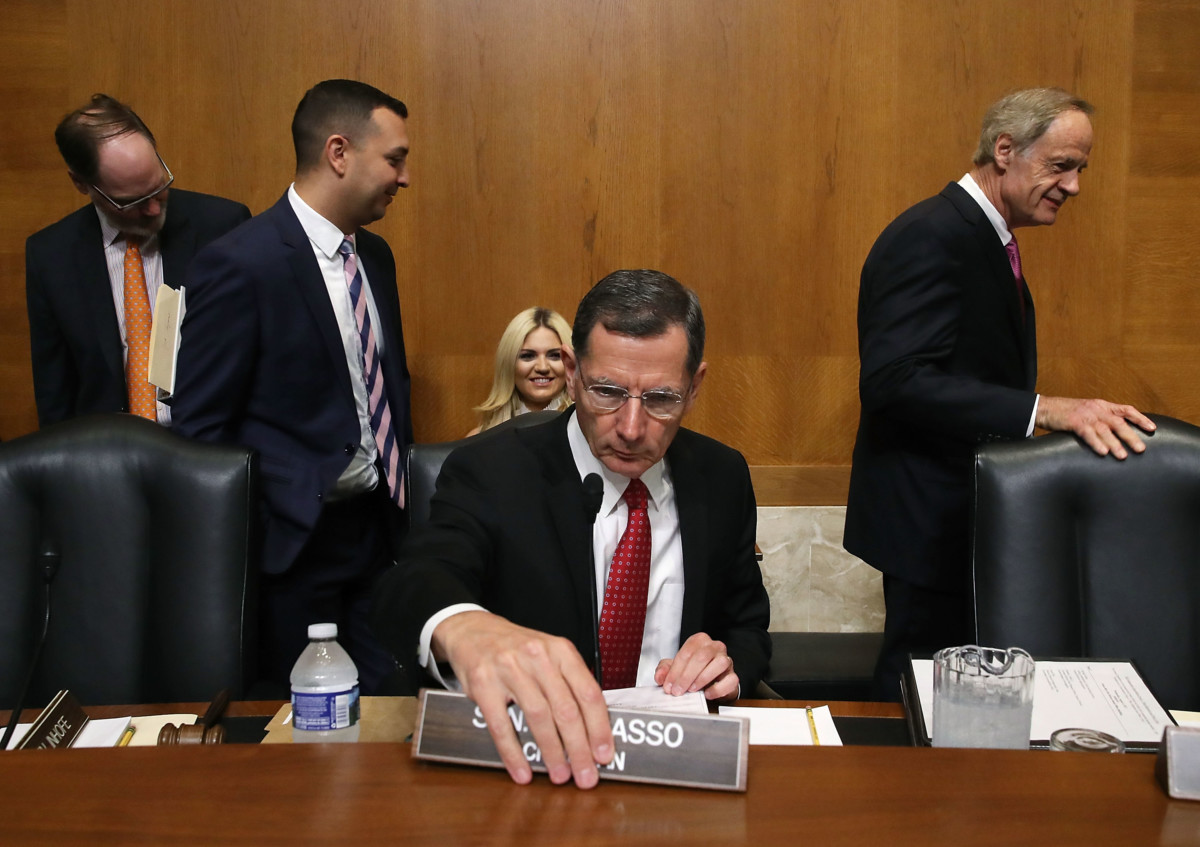 Grassley has threatened to block EPA nominees, while Sen. Joni Ernst (R-Iowa) expressed concerns about Wehrum in particular

Opposition from Ernst is enough to keep Wehrum's nomination from leaving Senate Environment and Public Works Committee.
The nomination of a key air regulator in the Trump administration has become entangled in a bigger disagreement among Republicans over the treatment of renewable fuels.
Midwestern senators, who are particularly sensitive to any government moves on ethanol, which is made out of corn, have been upset with the Environmental Protection Agency for proposing in September to cut the biofuels quota in the nation's fuel mix. The nomination of William Wehrum, an environmental lawyer at Hunton & Williams LLP, has become a casualty of that larger battle, after Sen. Chuck Grassley (R-Iowa) said he would consider blocking EPA nominees over its proposal, according to his spokeswoman on Tuesday.
Late Tuesday, Senate Environment and Public Works Committee, which had been set to vote on Wehrum and other Trump administration nominees on Wednesday, postponed the meeting. The committee has not set a new date, but Chairman John Barrasso (R-Wyo.) told reporters on Wednesday that the meeting will likely be moved to next week.
If confirmed as assistant administrator for the Environmental Protection Agency's Office of Air and Radiation, Wehrum would be the key Trump official responsible for establishing standards for fuel additives, including the EPA's Renewable Fuel Standard, the quota of biofuels to be blended into diesel or gasoline.
During his Oct 4. nomination hearing, when asked about the RFS, he repeatedly said that he did not know or that he wasn't familiar with the matter, prompting the Democratic members of the committee to accuse him of not answering the questions.
But in his private practice, he has represented industry groups that are opposed to the biofuels quota. The lower renewable fuel standard would benefit oil refiners who would need to purchase less biodiesel and other renewable fuels, which tend to be more expensive than conventional fuel.
Sen. Joni Ernst, the Iowa Republican who serves on the Senate EPW Committee, has expressed concerns about Wehrum's views on the fuel standards.
Opposition from Ernst would be enough to prevent Wehrum's nomination from advancing out of the committee, which is divided 11-10 along party lines. Democratic members, including ranking member Tom Carper of Delaware, have already pledged to oppose Wehrum's nomination. Wehrum did not immediately respond to requests for comment.
Sen. Tammy Duckworth (D-Ill.), a committee member, said in a statement on Wednesday that she's prepared to place a hold on Wehrum and another nominee after being dissatisfied with their answers during the nomination hearing.
Carper told reporters that after speaking to Barrasso, he believed that the committee vote on Wehrum was delayed because "they felt they didn't have the votes."
Earlier on Tuesday, Grassley said that he would consider holding up EPA nominees over the administration's renewable fuel policy, his spokeswoman, Jill Gerber, said by email.
Grassley and 32 senators from both parties wrote a letter to EPA Administrator Scott Pruitt on Monday to reconsider cutting the biofuels quota and increase the volume of biodiesel in the agency's ethanol mandate for 2018.
Grassley and other senators met with Pruitt on Tuesday to discuss the issue. According to a source who was briefed on Pruitt's meeting with the senators, Pruitt committed to avoid making even bigger cuts to biofuel quotas in the future. The source also said Grassley told Pruitt that if the RFS is undermined, Iowa would not be a friendly place for President Donald Trump if he runs for re-election in 2020.
An EPA spokesman said by email on Wednesday, "What Administrator Pruitt said in his confirmation hearing still stands: he doesn't want to take any steps to undermine the objectives in the statute of the RFS. We continue to work with RFS stakeholders to ensure EPA is applying the statute in a meaningful way, as Congress intended."
Grassley's office did not immediately respond to a request for comment.
Ernst also met with Pruitt on Tuesday and said in a statement on Wednesday that she is "still in negotiations" on Wehrum's nomination.
Wehrum was tapped more than a decade ago for the same role, in which he served in an acting capacity during the administration of then-President George W. Bush. The Bush White House eventually rescinded his 2006 nomination for a permanent post after Democrats won control of the Senate and blocked him.
The nomination of toxicologist Michael Dourson to head the EPA's Office of Chemical Safety and Pollution Prevention also faces strong Democratic opposition due to his close ties to the chemical industry. Unanimous support from the committee's GOP members is also necessary to advance Dourson's nomination.