Many Voters Dislike Trump's Cuts to Health Insurer Subsidies
But voters more likely to view Democrats, Obama as responsible for the Affordable Care Act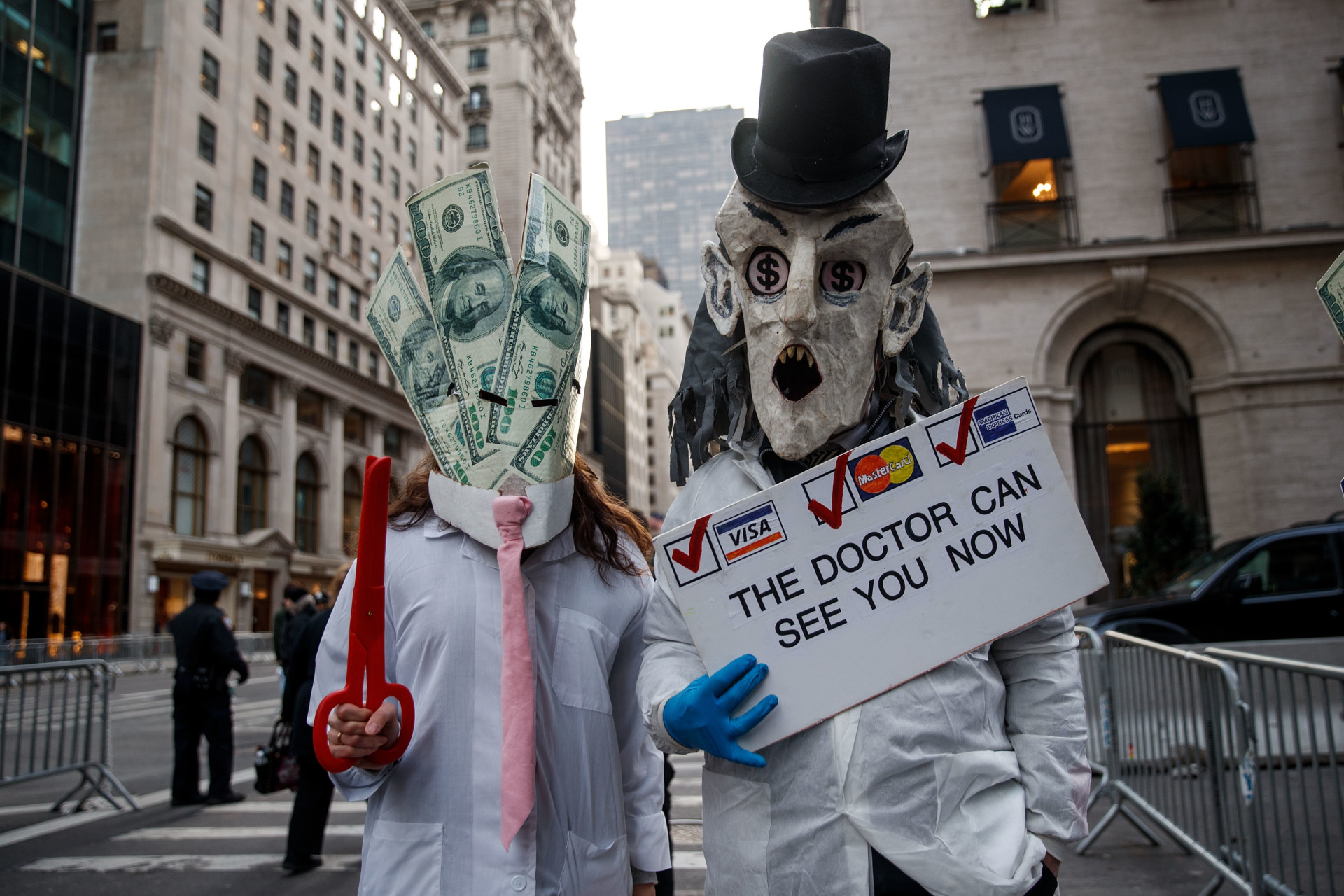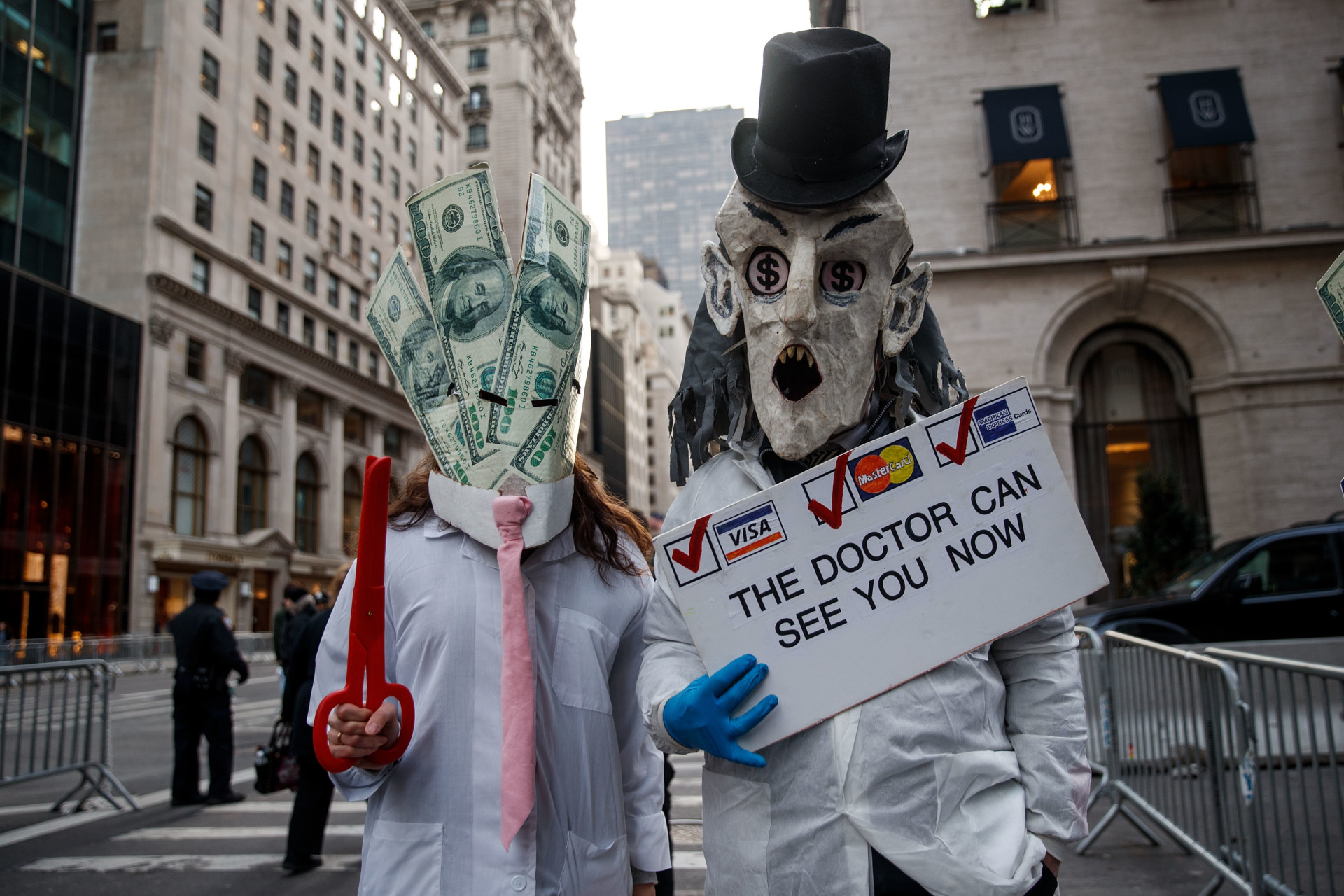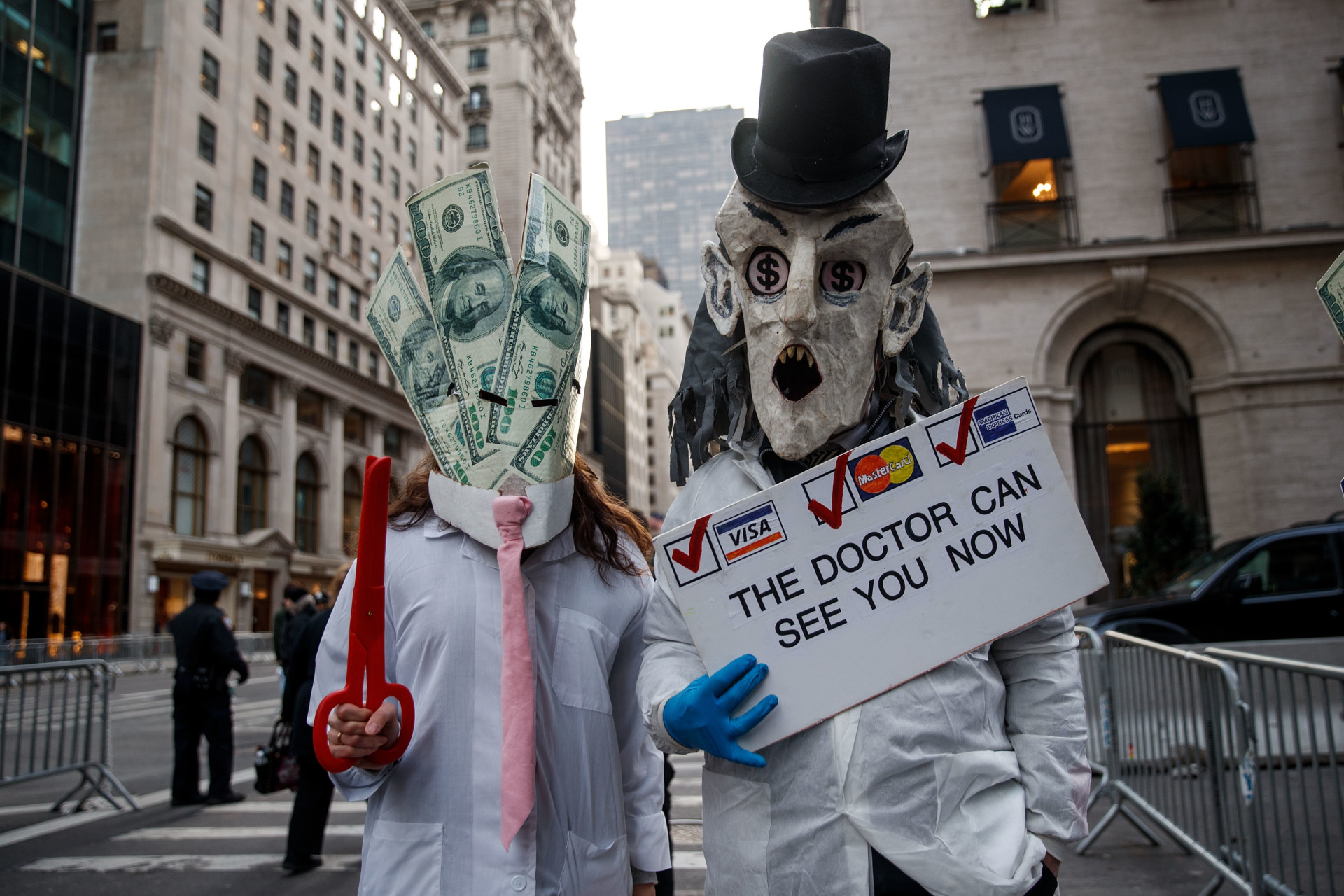 A plurality of voters said they oppose President Donald Trump's decision to cut off subsidies that help insurers cover the out-of-pocket costs of millions of low-income individuals who have insurance through the Affordable Care Act.
In a new Morning Consult/Politico poll of 1,988 registered voters, 46 percent of voters said they disapproved of Trump ending the subsidies, while 39 percent approved of the action.
Sixteen percent of respondents said they didn't know or had no opinion, according to the poll, which was conducted Oct. 19-23. Trump said Oct. 12 he would end the payments, calling them unlawful.
Insurers have warned that ending the subsidies, known as cost-sharing reductions, could wreak havoc on the Obamacare marketplaces, forcing insurance companies to seek double-digit premium hikes or leave the exchanges entirely.
Though the Trump administration's action could impact millions of people who get coverage through Obamacare, most voters agree that former President Barack Obama and Democrats in Congress – not Trump or congressional Republicans – are most responsible for the state of the ACA.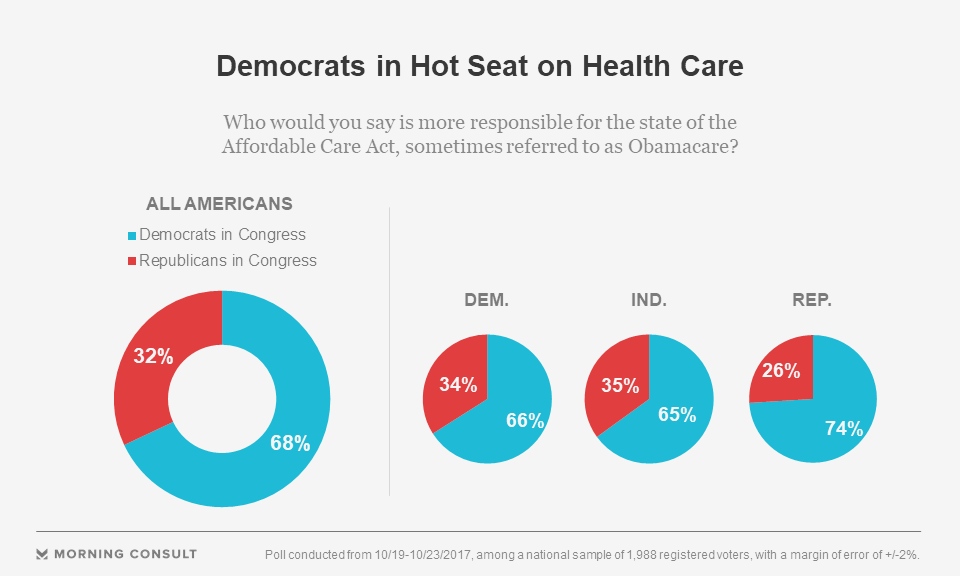 Asked whether Obama or Trump is most responsible for the ACA's current state, 67 percent said Obama, while 20 percent said Trump. In a separate question, 68 percent of voters said congressional Democrats are more responsible for the state of the law, compared to the 32 percent who said it was their Republican counterparts.
That sentiment transcended party lines, with 61 percent of Democrats and independents agreeing with 78 percent of Republicans that Obama is most responsible for the current state of the 2010 law.
Asked about the poll's results, Sen. Tammy Baldwin, a member of the Senate Health, Education, Labor and Pensions Committee, pointed the finger at Republicans, who she said tried to sabotage Obamacare for years, and refused to work with Democrats on ways to fix the legislation's flaws.
"When talking with my constituents at home, I always point out that any major legislation, certainly on a matter as big and personal as health care, requires constant nurturing," Baldwin (D-Wis.) said in an interview Tuesday. "That was denied to [Obama] and Democrats in Congress by those just completely focused on repeal and defund it."
By contrast, Trump's controversial move to halt the cost-sharing subsidies exposed partisan divisions among voters. Sixty-five percent of Republicans supported scrapping the subsidies, while 71 percent of Democrats opposed the decision. A 45-percent plurality of independent voters disapproved of Trump's action, while 35 percent approved.
"In my state, Wisconsin families … who can't afford high out-of-pocket costs, high deductibles, are going to suffer because of this decision," said Baldwin about Trump's order to scrap the payments.
Ending the subsidies to insurers has increased pressure on Congress to reinstate them via legislative action. Less than a week after Trump's move, Sens. Lamar Alexander (R-Tenn.) and Patty Murray (D-Wash.) reached a bipartisan deal that would resume the subsidies, in exchange for giving states more flexibility over Obamacare regulations.
Separately, a pair of Senate and House committee chairmen announced partisan legislation on Tuesday that would extend the Obamacare subsidies, while also providing "relief" from the ACA's individual and employer mandates — provisions staunchly opposed by Democrats.
Trump halted the insurer payments and signed an executive order this month targeting the ACA after Senate Republicans' latest attempt to sign a bill repealing the law collapsed in September. Trump has billed both actions as steps toward replacing Obamacare, but he also said that the GOP-controlled Congress would have the votes to take another shot at repealing and replacing the law next year.
Even as some members of Congress push to stabilize the ACA, voters appeared confused about what exactly Congress has done on Obamacare. Nearly a fourth (24 percent) said Obamacare has already been repealed in part, and another 15 percent of survey respondents said the law has been repealed in full or repealed and replaced. (Forty-five percent correctly noted that Obamacare has not been scrapped or replaced.)
Rep. Mark Meadows (R-N.C.), chairman of the conservative House Freedom Caucus, said some voters may think Obamacare has been partially repealed due to the GOP's messaging against the ACA.
"We've been campaigning on it for seven years," Meadows said in a brief interview Tuesday. "So I think some people believe that we've executed better than we have."