Voters Say They Think Trump Wants to Weaken U.S. Ties With NAFTA Partners
As renegotiation talks sputter, a plurality of 44 percent say Trump wants to hurt U.S. relations with Canada, Mexico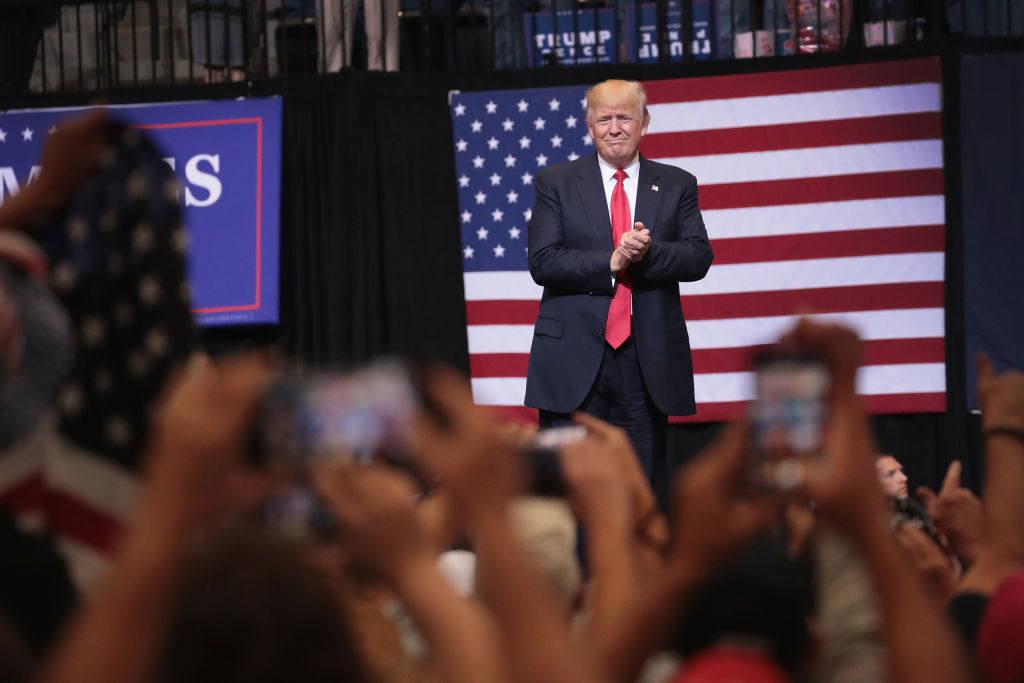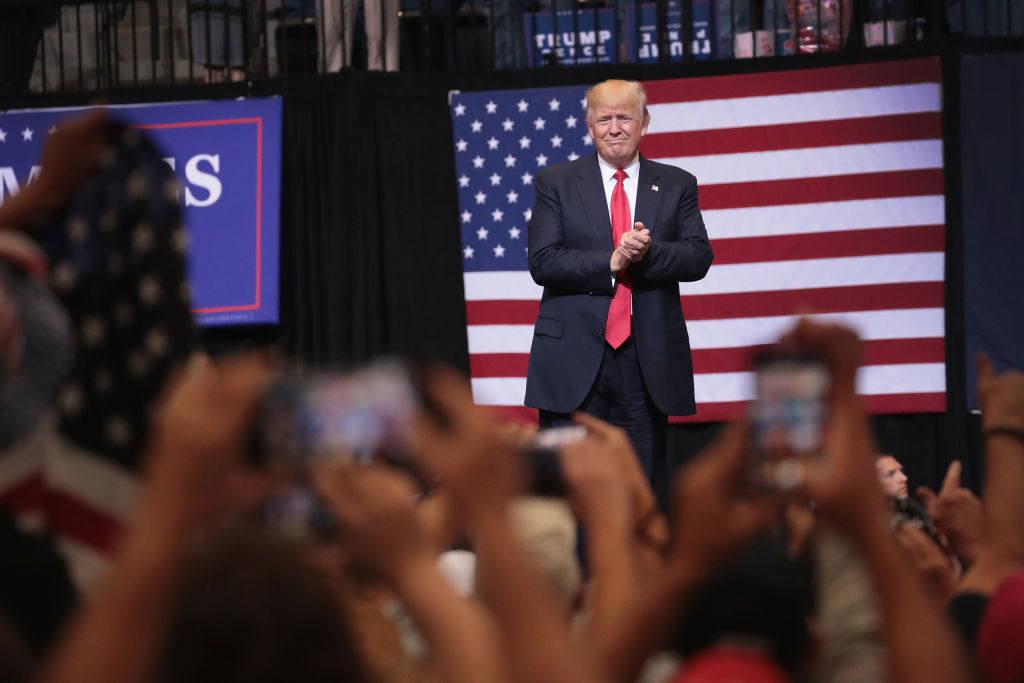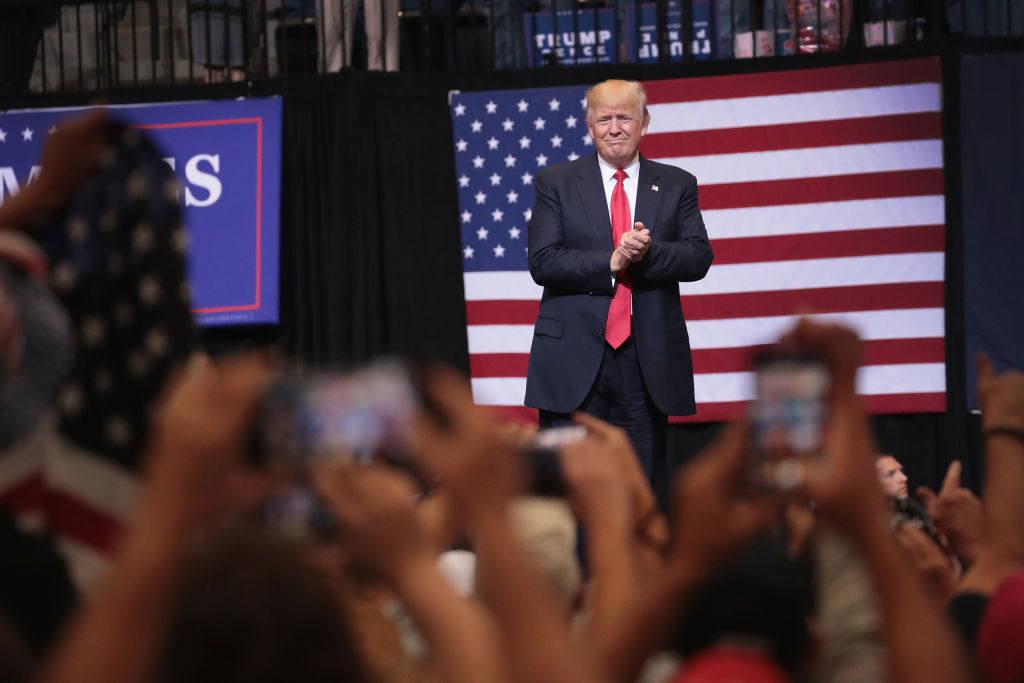 President Donald Trump and administration officials have been driving a hard bargain in recent talks with Canada and Mexico to renegotiate the North American Free Trade Agreement, to the point where NAFTA supporters in the United States are publicly speculating that the administration is trying to undermine the 23-year-old pact.
A 44 percent plurality of registered voters said Trump wants to weaken the relationship between the United States, Canada and Mexico, according to a Morning Consult/Politico poll conducted online Oct. 19-23 among 1,988 Americans.
Thirty-five percent of respondents in the survey, which has a margin of error of plus or minus 2 percentage points, said they think Trump wants to strengthen the relationship, while 21 percent said they didn't know or didn't have an opinion.
Views of Trump's intentions varied widely depending on partisan affiliation, but independent voters were more in line with the overall numbers. Sixty-eight percent of Democratic respondents said Trump wants to weaken the relationship, compared with 62 percent of Republicans who said the president's goal is to strengthen ties.
Among independents, 30 percent said Trump is aiming to strengthen North American relations, compared with 42 percent who said he wants to weaken them.
Trump has said several times that failing to secure NAFTA revisions that improve the trade deal, in his view, could prompt the United States to withdraw from the pact. "If it doesn't turn out, we'll have to do a new NAFTA or a new deal," Trump said Tuesday during remarks at a White House ceremony.
Negotiators wrapped up the fourth round of NAFTA talks on Oct. 17 and are scheduled to meet again for a fifth round Nov. 17-21. A trilateral statement released at the end of the fourth round said additional rounds will be scheduled "through the first quarter of 2018."
Renegotiation talks have been contentious since they began in August, prompting consternation from U.S. business groups. For the last several weeks, NAFTA supporters led by the U.S. Chamber of Commerce have said the Trump administration is trying to throw a wrench into the talks by making unnecessarily difficult proposals on issues like automobile manufacturing rules.
"There are several poison pill proposals still on the table that could doom the entire deal," Chamber of Commerce President and Chief Executive Tom Donohue said in an Oct. 10 speech.
Rep. Ron Kind, a Democrat on the House Ways and Means Committee who has been one of the party's most vocal supporters of open trade policies, said in a Tuesday interview at the Capitol that he has noticed an uptick in worries about NAFTA in his largely rural Wisconsin district, where the export-heavy agriculture sector plays an important role.
"It's very troubling," Kind said of the negotiations. "I'm just hoping the president doesn't get too frustrated and does something impetuous that's going to hurt us and our overall relationship with those trading partners."
Lindsay Walters, a White House spokeswoman, said by email that the Trump administration is working to modernize NAFTA with the goal of strengthening the U.S. economy and serving the best interests of the American worker.
"Modernizing the agreement is also in the best interests of all three countries," she said. "Our relationships with Canada and Mexico have remained strong throughout this process and we are confident that they will remain so as negotiations continue."
The public's skepticism about the current NAFTA strategy reflects a larger, emotional role that the agreement itself plays in conversations about trade policy, according to Scott Lincicome, a trade expert at the Washington-based Cato Institute. He compared the public debate about the pact to the World Trade Organization, whose governing agreements he said have had a much more significant impact on U.S. trade flows than NAFTA.
"Unlike any other trade agreement, including the WTO agreements, NAFTA has invaded the kind of social or cultural consciousness of the United States," said Lincicome, a free trade supporter.