House GOP Sees Smooth Sailing for Forest Management Bill
But more California representatives support competing GOP legislation to help fight wildfires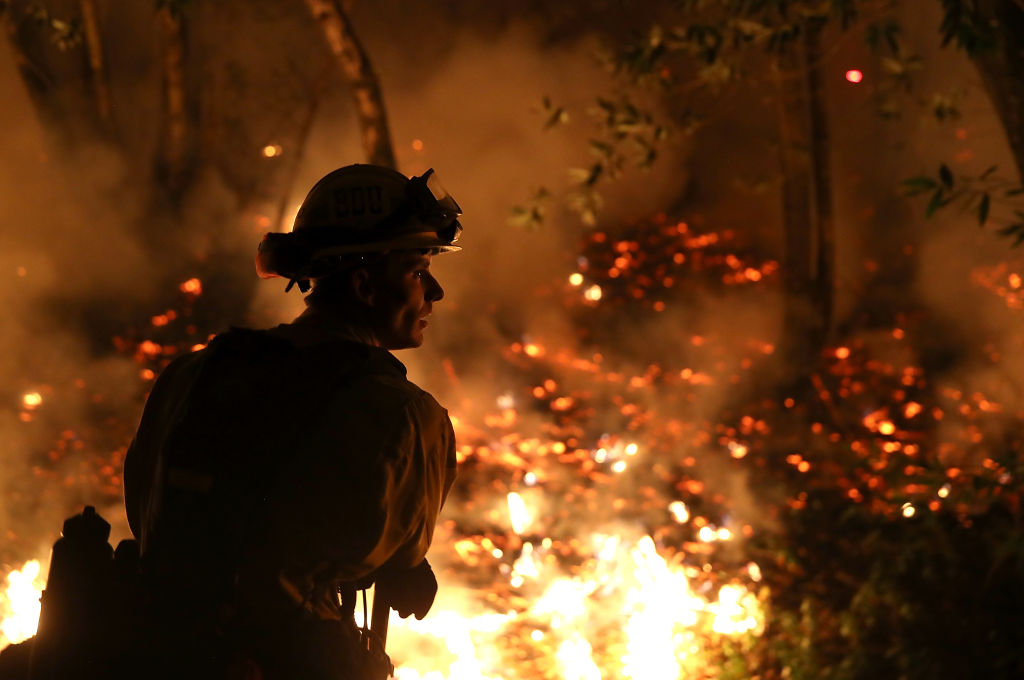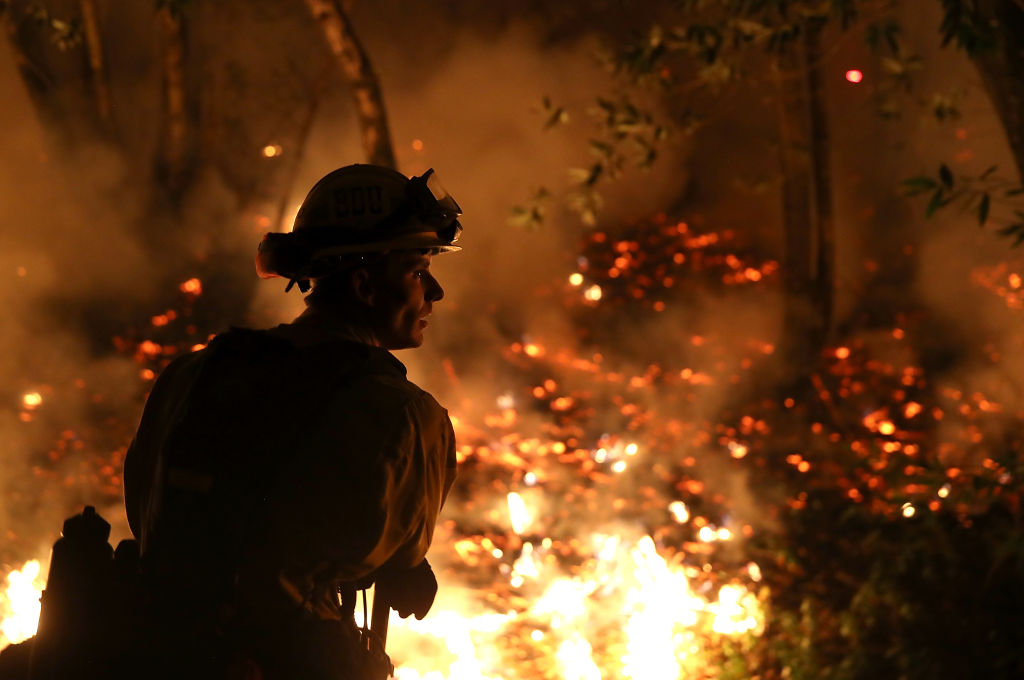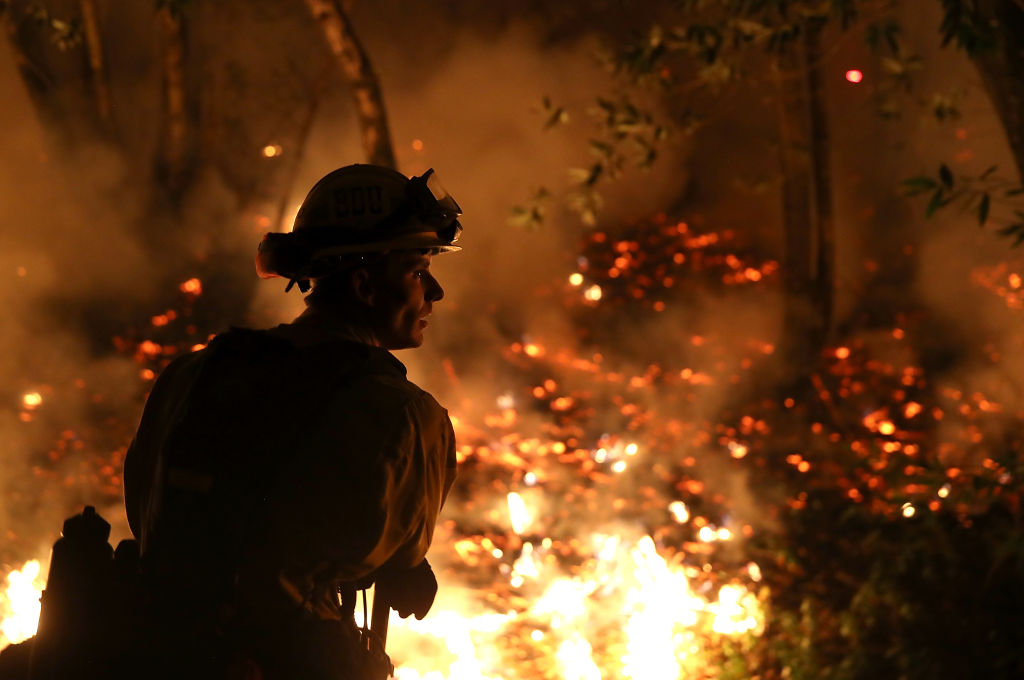 House Republicans expect to pass a bipartisan bill tackling forest resilience on Wednesday, with further action likely in the Senate, as California's wildfires add urgency to finding a comprehensive solution.
But many Democrats, and almost half of California's delegation in the House, support competing legislation, which has more than four times as many co-sponsors, that's focused solely on funding and doesn't try to roll back environmental regulations that limit logging.
The bill introduced by Rep. Bruce Westerman (R-Ark.) that's scheduled for a Wednesday floor vote would reduce the risk of wildfire by offering different options to the U.S. Forest Service to fund fire suppression, without changing funding levels, and by creating access for loggers to thin overgrown forests.
Last year, the House passed a previous version of Westerman's bill, also with bipartisan support, but the measure didn't make it through the Senate. This time around, the deadly wildfires in California have placed new emphasis on the need for forest management legislation, House Majority Leader Kevin McCarthy (R-Calif.) said in a statement last week. The House Natural Resources Committee, led by Rep. Rob Bishop (R-Utah), approved Westerman's measure in June.
A spokeswoman for the Senate Energy and Natural Resources Committee Chairwoman Lisa Murkowski (R-Alaska) suggested the panel would take up the issue.
"Last year during our energy bill conference, we were very close to reaching bipartisan agreement on both a wildfire budgeting fix and forest management reforms," Nicole Daigle said in an email on Tuesday. "Sen. Murkowski will continue working with Chairman Bishop, Rep. Westerman and her Senate colleagues to finally resolve these issues in this Congress."
The House has been divided over solutions to forest management and fire resilience: Some support increasing access to commercial loggers — as Westerman's bill would do — to bolster existing federal efforts to trim back overgrown forests, which pose a wildfire risk. The legislation up for a vote this week would speed up review under the National Environmental Policy Act and the Endangered Species Act for commercial logging. The bill has bipartisan support from 18 co-sponsors, including three Republicans from California.
Competing legislation has the backing of 24 California representatives from both parties and 56 other House members, including 31 Democrats. That measure, introduced by Rep. Mike Simpson (R-Idaho), would change the way the Forest Service funds fire suppression and wildfire response, without affecting funding levels. The bill would give the agency access to federal disaster funds to treat wildfires like other natural disasters, such as hurricanes and floods. Currently, forestry officials have to dip into their annual budget to fight wildfires, taking away funds from prevention programs.
Rep. John Garamendi (D-Calif.), who represents three counties affected by the California wildfires, said restructuring the Forest Service's budget and appropriations was a better solution than cutting back environmental rules.
"Mike Simpson has a bill that goes to the heart of the funding problem," Garamendi said in an interview on Friday. "It's a much, much better solution and it's one that avoids the environmental challenge."
"Certainly, they are using the fires as a way of promoting this particular piece of legislation," he said about Westerman's bill.
A spokesman for Westerman denied any push to use the California disaster to advance the measure.
"I can't even express the urgency in needing to get this legislation passed," Ryan Saylor said in a Monday interview. "You know, it needs to happen. It should have happened in 2015 when the congressman first introduced this bill."
When asked about the way the GOP prioritized one bipartisan bill over another, Katie Schoettler, a spokeswoman for the House Natural Resources Committee, called Westerman's bill the "only comprehensive solution on the table."
"[You] can't have a funding fix without forest management reform because, if you do, this problem is just going to continue happening next year," Schoettler said in a Friday interview.
Simpson's office did not respond to requests for comment about the competing measures.
Senate Majority Leader Mitch McConnell's office declined to comment on the House legislation since the bill hasn't been sent to the Senate yet.
Babete Anderson, a spokeswoman for the Forest Service, which is under the Department of Agriculture, said in a Monday email that the agency is "working with the Administration and Congress on a fire funding fix." She declined to comment on the competing measures.
"The Department of Interior is the manager and the safe-keeper for the natural resources and the great natural beauty of America's public lands, and it should not be an open spigot to export extractors, whether they be oil or coal companies or logging companies," said Garamendi, a former deputy secretary of the Interior during the Clinton administration.
In response to Garamendi's comment, Interior spokeswoman Heather Swift said Zinke "wholeheartedly supports proactive management policies that help prevent catastrophic wildfires that too often destroy homes and take lives."