Wyoming's Small Population Could Make Barrasso an Inviting GOP Primary Target
Steve Bannon wants to defeat the Senate Republican leadership member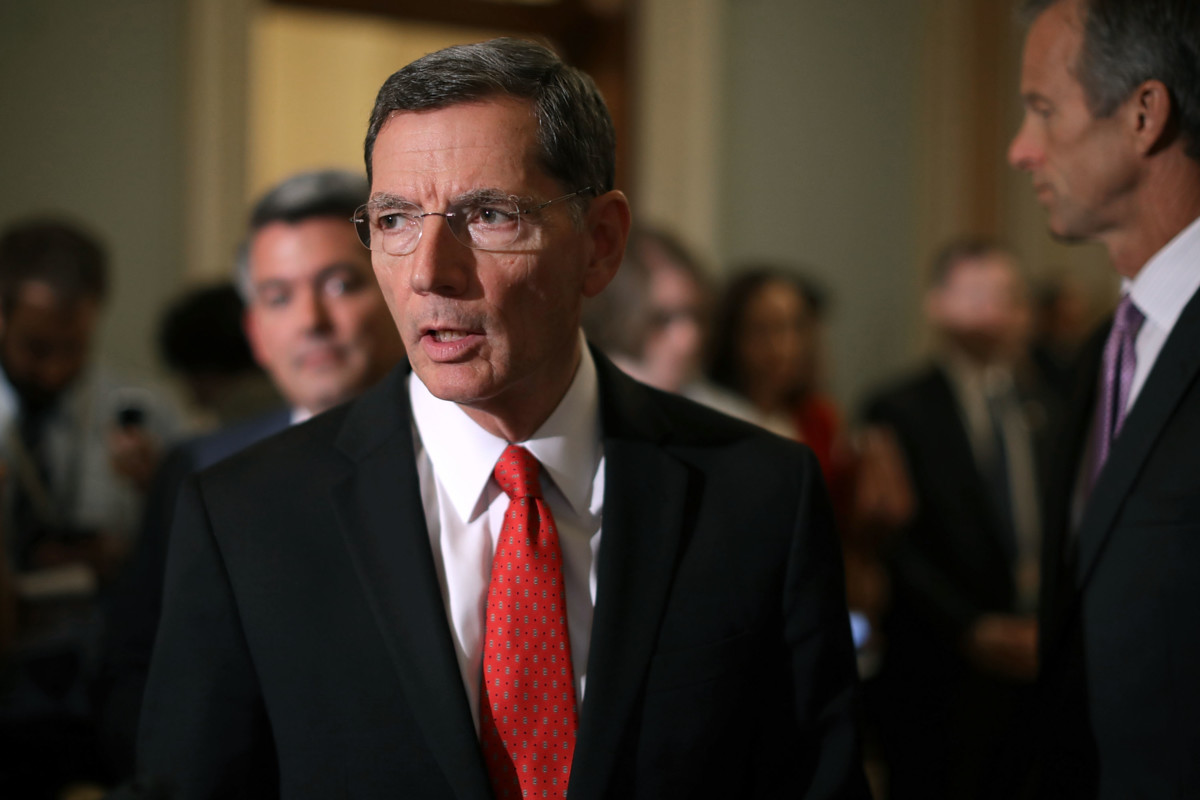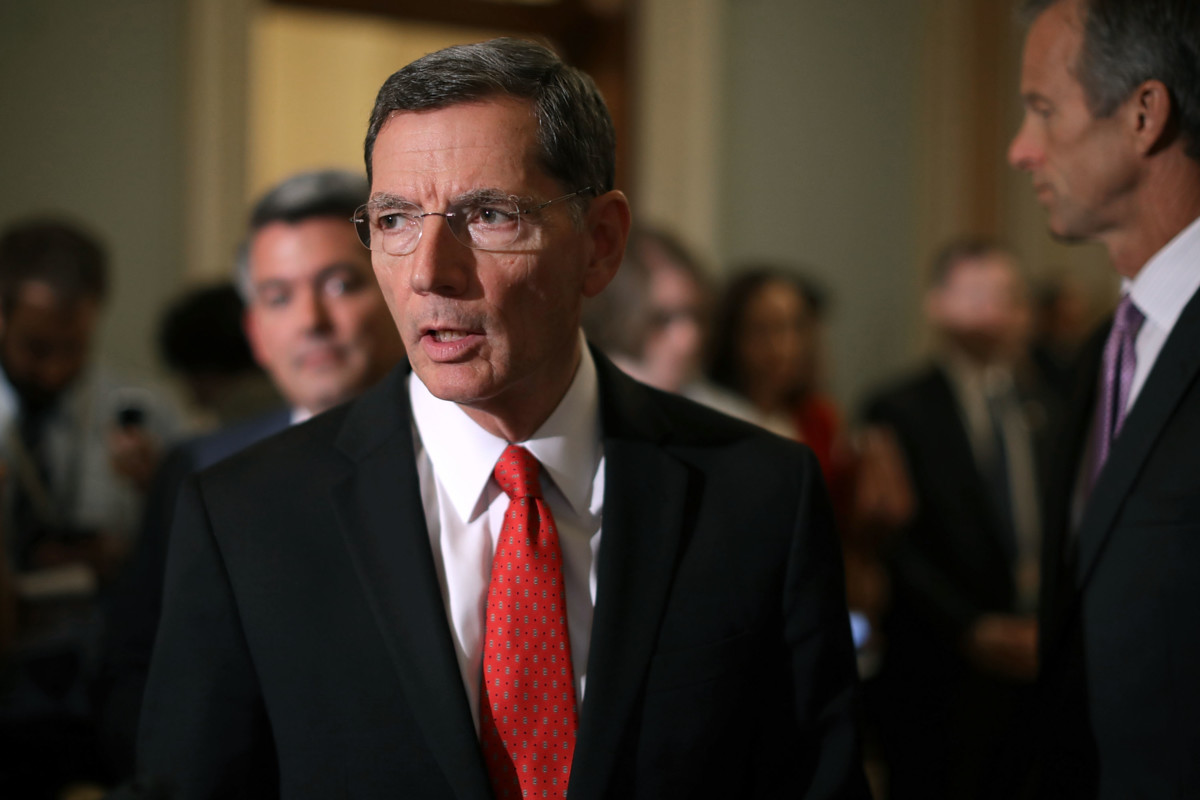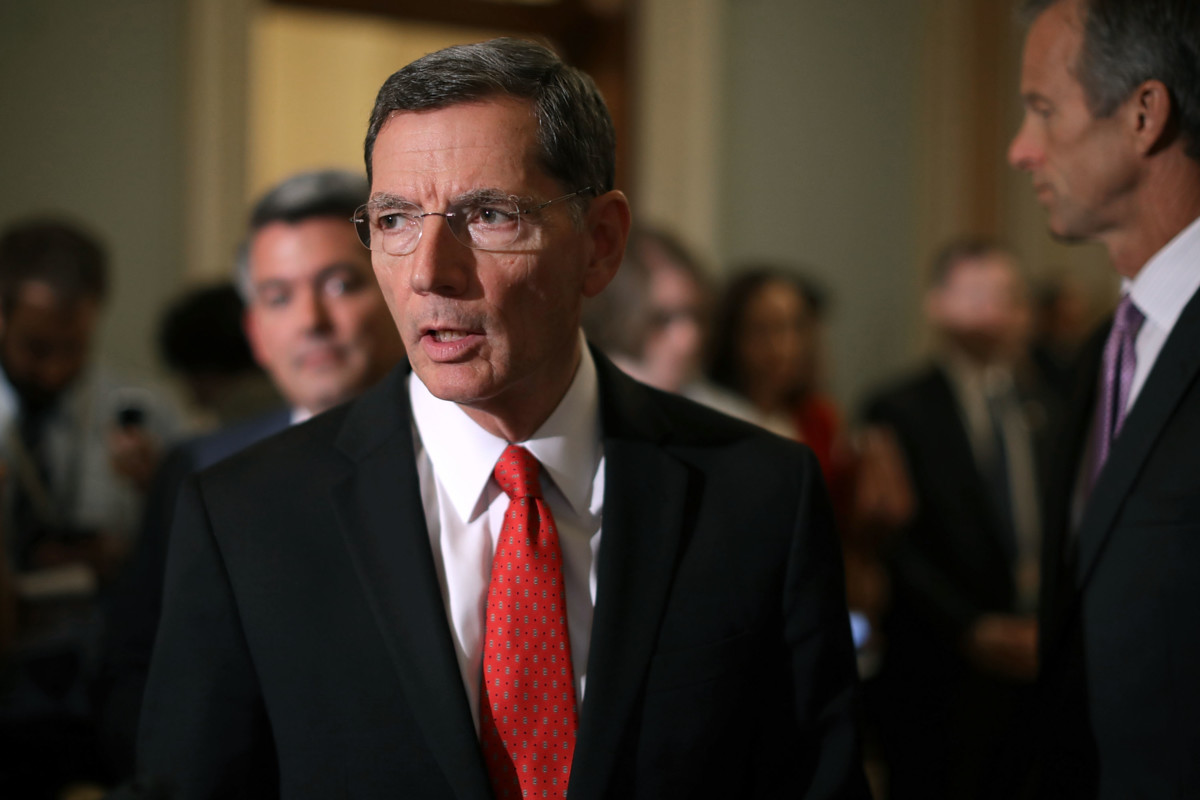 A pair of potential Senate candidates, who are both multimillionaires, could pour serious money into a state where it's relatively inexpensive to advertise.

But it may be more complicated than that, say some Republican strategists.
Steve Bannon's goal of ousting a swath of "establishment" Republican senators deemed insufficiently loyal to President Donald Trump could work in Wyoming – at least in theory.
The Equality State's small population and potential primary challengers to Sen. John Barrasso could prove potent as the Senate Republican Policy Committee chairman seeks re-election in 2018. Barrasso is close to Senate Majority Leader Mitch McConnell (R-Ky.), a cardinal sin for Bannon, the conservative populist and former White House adviser to Trump.
Andy Surabian, the senior strategist for the pro-Trump Great America Alliance and a Bannon confidant, said he sees an opportunity in the state, especially with potential candidates such as Blackwater founder Erik Prince and retired investor Foster Friess — both multimillionaires — considering campaigns against Barrasso.
"Either of them would be a formidable candidate in a small population state where it's exceedingly cheap to buy media," he said in an email Wednesday.
Wyoming had 585,501 residents last year, according to a 2016 Census estimate, making it the smallest state by population. Fewer than 100,000 voters cast ballots in the last Senate GOP primary, in 2014.
Republican strategists, however, said things are more complicated than they might look from the outside.
Matt Micheli, a lobbyist and former chairman of the Wyoming Republican Party, said Barrasso has something going for him: established roots that go back to his days of doing a health segment for local television.
"A huge portion of our voting public would say that they know him personally," Micheli said during an interview Tuesday. "He's met them, shook their hand, looked them in the eye, and he has spoken with them individually."
Micheli added that Wyoming voters have some wariness toward outsiders moving to the state and running for office, which could be a challenge if Prince decides to launch a campaign. According to public records, his family owns property in Park County, but he lives in Virginia and is from Michigan.
Prince is not commenting on Wyoming at this time, according to spokesman Marc Cohen.
Friess lives in Jackson but is from Wisconsin. His personal office did not respond to a phone call on Thursday seeking comment.
"We don't not give outsiders a chance, but you better come here and show some humility and get to know people," Micheli said.
He noted Liz Cheney's brief experience running for the Republican nomination against incumbent Sen. Mike Enzi before she dropped out in January 2014 — well before the August primary. Micheli said her campaign never gained any traction, despite her father's roots there. But the political pain was not permanent. She was elected to the House in 2016, and, "she's great – totally accepted," Micheli said.
And while it is cheaper to run ads in Wyoming, it's not as easy as it sounds, according to several Republican strategists.
Bill Novotny, chairman of the Johnson county commission and a Republican consultant who has worked on statewide campaigns, said the "price of admission" for a contested statewide race would be about $2 million for a candidate this cycle.
He said office-seekers have to buy television commercials in five markets, including the expensive Denver region, which is not a particularly efficient use of campaign funds since a majority of viewers there aren't eligible to vote in Wyoming. Much of the spending is concentrated on Cheyenne and Casper, where 40 percent of likely primary voters can be reached, according to Novotny.
"Radio and newspapers are actually more effective to achieve true statewide voter contact penetration," Novotny said in an email Wednesday. "Wyoming has a high readership rate of their local weeklies because everyone wants to know who got married, arrested or whose kid caught the winning touchdown."
Whether there is appetite for a Barrasso challenger is yet to be seen. Micheli said he hasn't heard of anyone on the ground pushing an effort to elevate a potential candidate.
Barrasso had a 52 percent approval rating among Wyoming voters in the third quarter of 2017, according to Morning Consult's Senator Approval Rankings. Twenty-six percent of voters said they disapproved of him, while 21 percent said they did not know or had no opinion. Fifty-nine percent of Republicans said they approved of him, compared with 17 percent who said they disapproved, according to the survey.
Surabian said Barrasso, who was appointed to the Senate in 2007, would be vulnerable to a challenger, in part because he has never won a competitive statewide primary. While Barrasso secured almost 90 percent of the primary vote in 2012 as an incumbent, he lost his first bid for office in 1996 to Enzi by 2,138 votes in that year's Senate primary.
In Surabian's view, Barrasso can be painted as a creature of Washington – the classic line of attack by the insurgent right as Bannon tries to fuel challengers to other incumbent senators up for re-election.
"It potentially puts him in a bad position because he's been in the Senate long enough to be considered a career politician, but not long enough to have the goodwill of someone who has been their for years like John McCain or Thad Cochran," he said, referring to the Arizona and Mississippi Republicans who shook off competitive primary challengers in 2016 and 2014, respectively.
Barrasso's office declined to comment on the 2018 race.