Poll Shows Most Voters Want Moore to Drop Out as NRSC Chair Warns of Expulsion
16 percent of registered voters want the GOP nominee to stay in the race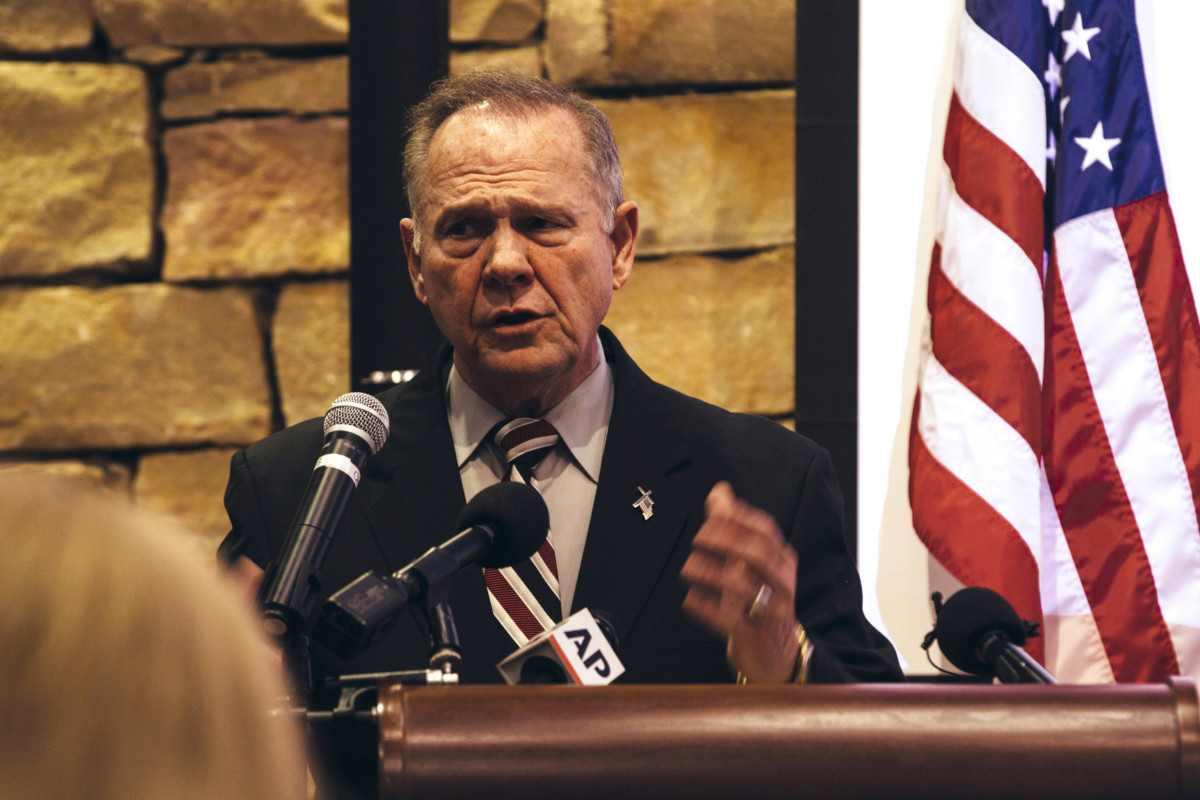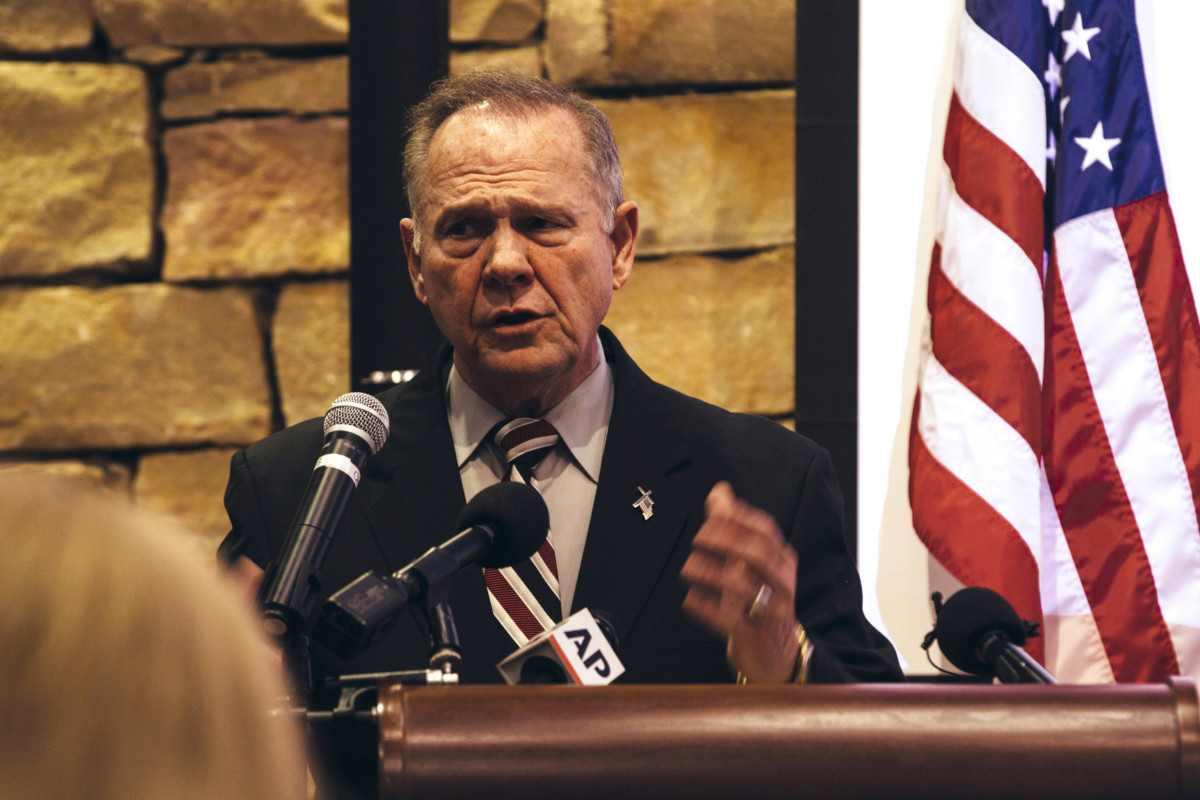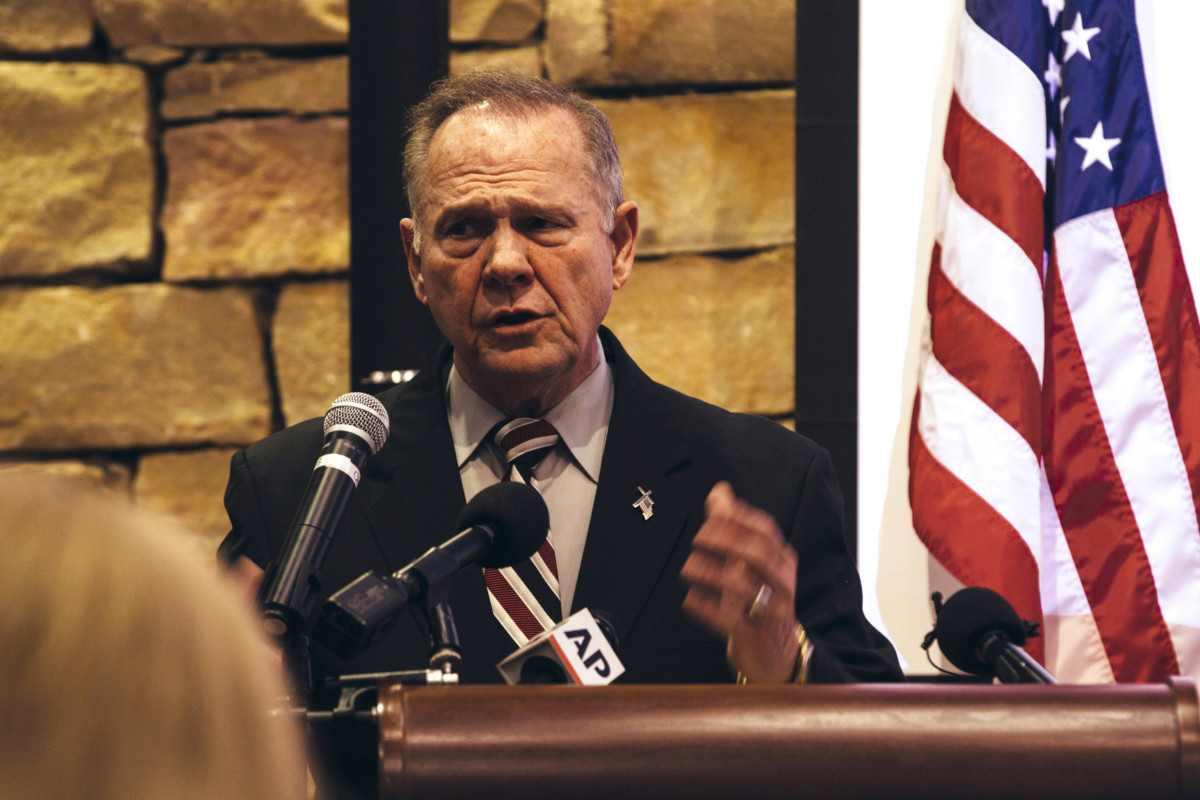 A new Morning Consult/Politico survey shows 50 percent of Republican voters believe Roy Moore should drop out of the Alabama Senate race after allegations of sexual misconduct.

Many GOP candidates would potentially have to answer for Moore's behavior while running their own campaigns.
Senate Republicans are ramping up the pressure on Roy Moore, the GOP's Senate nominee in Alabama, to drop out of the special election race in the wake of allegations that he molested a 14-year-old girl in 1979 and pursued other romantic relationships with teen girls while in his early 30s.
Even if he emerges victorious from the Dec. 12 election against Democratic candidate Doug Jones, he shouldn't spend much time in the Senate, Sen. Cory Gardner (R-Colo.), chairman of the Senate GOP's campaign arm, said in a statement Monday.
"I believe the individuals speaking out against Roy Moore spoke with courage and truth, proving he is unfit to serve in the United States Senate and he should not run for office," said Gardner, the National Republican Senatorial Committee chairman for the 2018 election cycle. "If he refuses to withdraw and wins, the Senate should vote to expel him, because he does not meet the ethical and moral requirements of the United States Senate."
Gardner's emphatic statement came shortly after Senate Majority Leader Mitch McConnell (R-Ky.) said earlier Monday to reporters in Louisville, Ky., that he too believed the women who had spoken to The Washington Post for its story and that Moore should step aside. It also came as a fifth woman went public Monday with accusations that Moore sexually assaulted her when she was 16.
A new Morning Consult/Politico survey shows a continued Moore candidacy and his entrance into the Senate could prove problematic — much as it did with controversial candidates in 2010 and 2012 — for Republicans who are hoping to improve on their 52-48 Senate majority during next year's midterm elections. Many GOP candidates would potentially have to answer for Moore's behavior while running their own campaigns.
In the nationwide poll of 1,993 registered voters conducted online from Nov. 9-11, 60 percent of those surveyed said they found The Washington Post's report credible and that Moore should not continue his run for Senate. Seventy-two percent of Democrats called for Moore to drop his campaign, as did 56 percent of independents and half of Republicans. The poll carries a margin of error of plus or minus 2 percentage points.
Sixteen percent of registered voters (including 26 percent of Republicans) said Moore should stay in the race, roughly the same share of respondents (17 percent) who said they did not find The Washington Post's reporting to be credible.
"We've seen this play out in the past with Christine O'Donnell, Sharron Angle, Todd Akin and Richard Mourdock — four candidates who not only cost the GOP Senate seats, but also took other Republican candidates off their message and forced them to respond to issues that should have had nothing to do with their races," Doug Heye, a former Republican National Committee spokesman and aide to former House Majority Leader Eric Cantor, said Monday via email in a reference to the 2010 and 2012 elections.
"These candidates also helped Democrats frame Republicans as fringe and anti-woman. Roy Moore's candidacy would be no different," said Heye, who offers political commentary for CNN and The Wall Street Journal.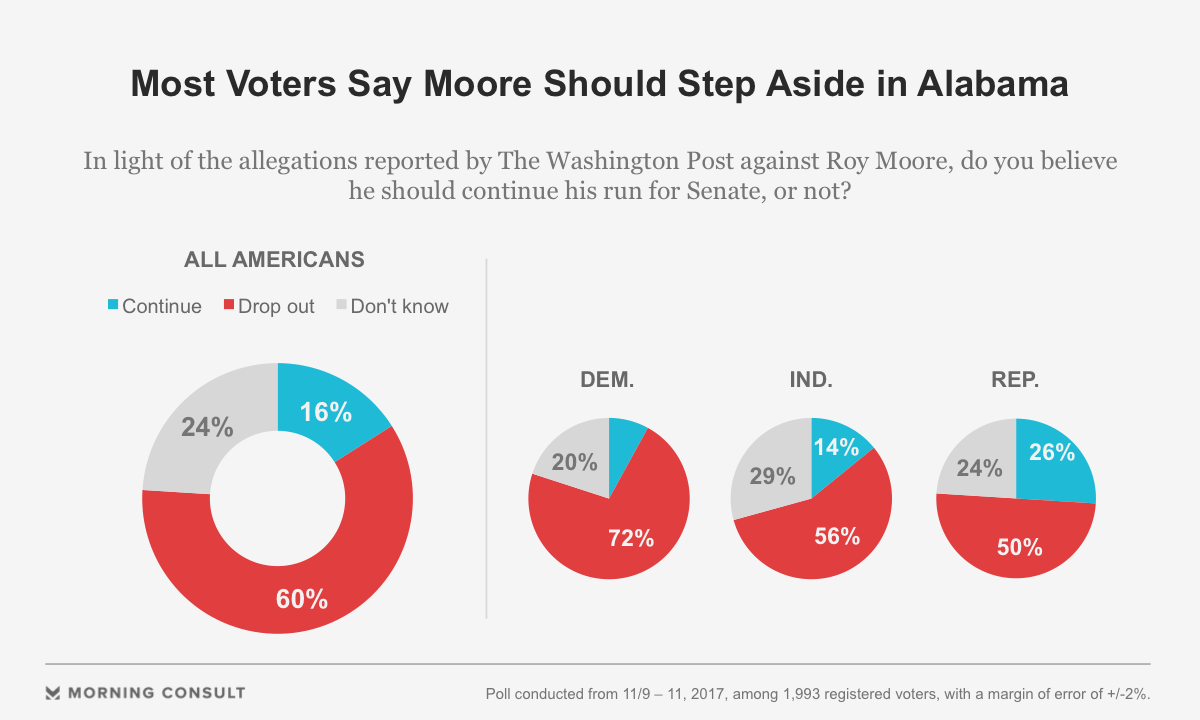 Moore is a household name in Alabama, where his controversial past as a state Supreme Court judge includes high-profile legal spats over the display of a Ten Commandments monument at a state judicial building and his refusal to issue marriage licenses to same-sex couples in the wake of the Supreme Court's 2015 Obergefell v. Hodges decision, which legalized same-sex marriage nationwide. On both occasions, Moore was removed from the bench as part of the fallout.
But across the country, he's still relatively unknown: Sixty percent of registered voters said they either had no opinion of Moore or had never heard of him, while 14 percent viewed him favorably and 27 percent viewed him unfavorably. Roughly twice as many Republicans (21 percent) took a favorable view of Moore as Democrats (10 percent) and independents (11 percent), although 19 percent of GOP voters also said they held an unfavorable view of him.
The national survey suggests the story has yet to filter down to many voters. While 54 percent of respondents said they'd heard a lot or some about the accusations, 46 percent said they hadn't heard much or anything at all.
Moore has shown no signs that he's considering stepping aside. He fired back at McConnell's comments Monday, employing rhetoric he used to great effect during his successful primary victory over appointed incumbent Sen. Luther Strange (R-Ala.).
The person who should step aside is @SenateMajLdr Mitch McConnell. He has failed conservatives and must be replaced. #DrainTheSwamp

— Judge Roy Moore (@MooreSenate) November 13, 2017
Heye said that despite President Donald Trump's own checkered history with women, the president could help the party by calling on Moore to drop out.
"Perhaps counterintuitively, I think Trump is the person with the most authority, moral or otherwise, to push Moore out of the the race," Heye said. "Given his history with the 'Access Hollywood' tapes and his lack of clarity when backing Luther Strange before, Trump weighing in here may be something Moore could not withstand."
Having Moore step aside could give Republicans a chance to find a candidate they feel comfortable winning with. Although ballots have already been distributed, Republicans would theoretically be able to mount a late write-in challenge without splitting as much of the vote, something they fear would improve Jones' chances of winning.