GOP Tax Writers Need to Find PAYGO Fix but Say They Aren't Worried
Automatic spending cuts barely a blip on GOP lawmakers' radar screen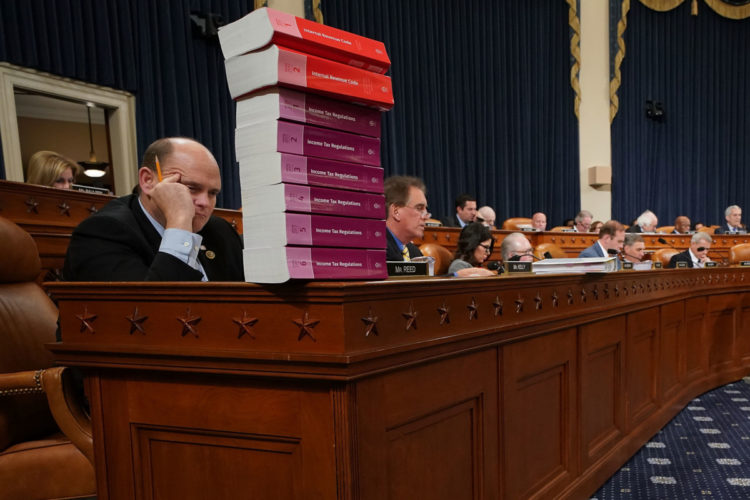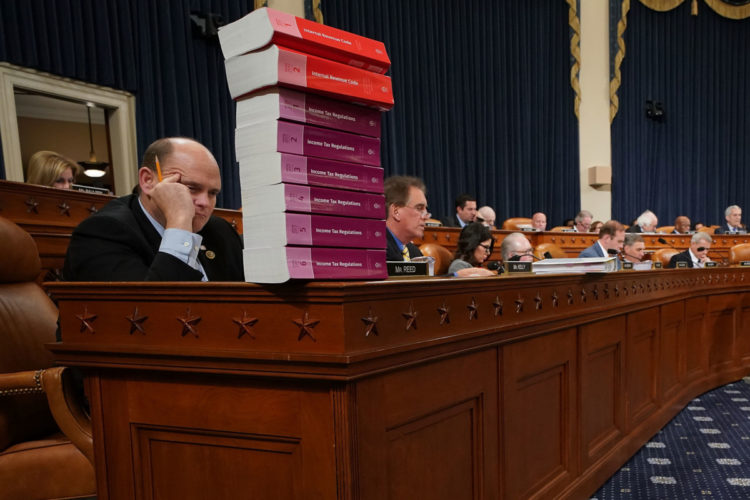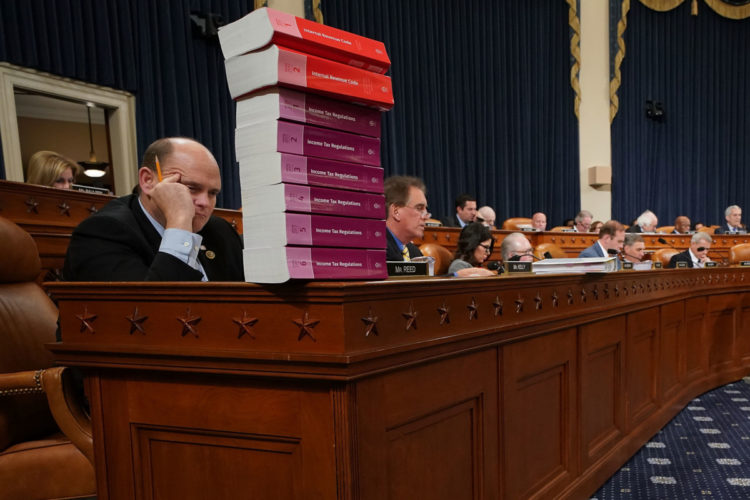 Republicans say they're confident the cuts won't go into effect.

But they haven't specified how they'll pass a waiver for the PAYGO law.
House passage of the Republican tax overhaul bill on Thursday creates a new problem for the GOP — preventing hundreds of billions of dollars in cuts to federal spending under a 2010 law.
The Pay-As-You-Go Act, enacted when Democrats were in the majority on Capitol Hill, requires automatic cuts if the total effect of legislation passed by Congress in one session adds to the federal deficit. This week the nonpartisan Congressional Budget Office said enacting legislation that adds $1.5 trillion to the deficit over 10 years would trigger automatic PAYGO cuts in fiscal year 2018 that could total $136 billion. That would include around $25 billion in cuts to Medicare providers.
The House passed its tax reform measure, which is projected to add around $1.44 trillion to the deficit over a decade, on a 227-205 vote.
Republicans say they're confident the PAYGO cuts won't go into effect, but they haven't specified how they would pass a waiver for the law. Sen. Pat Toomey (R-Pa.), a member of the Senate Finance Committee, said in a brief interview Tuesday that he's "very confident" Republicans will be able to avoid a PAYGO sequester, but he did not say how Congress would go about getting a waiver passed.
The PAYGO Act includes mandatory sequestration if the Office of Management and Budget's tracking of the deficit effects shows that the legislation put the government in the red.
In the past, when legislation has raised the possibility of PAYGO sequestration, lawmakers have added non-controversial waiver language instructing OMB not to count the bill's deficit effects for the purposes of its "scorecard." To pass tax reform in the Senate, however, Republicans are using a budget reconciliation process that precludes them from adding the waiver language, which would be considered non-germane and require 60 votes in a chamber where Republicans hold a 52-48 majority.
A senior House GOP aide said lawmakers have until the end of the year to prevent PAYGO sequestration, and that they will act to do so before it's triggered. A Senate GOP aide said Republicans could pass a waiver as a standalone measure after tax reform is enacted, or through must-pass legislation like a government funding bill.
Using those methods could force some Senate Democrats to come on board to prevent cuts to programs like Medicare.
House Freedom Caucus Chairman Mark Meadows (R-N.C.) told reporters after Thursday's tax reform vote that he plans to meet with Sen. Chris Van Hollen (D-Md.), a member of the Senate Budget Committee, to discuss a possible PAYGO fix. Meadows said he doesn't yet have a preferred legislative vehicle for a PAYGO waiver.
"I'm not a big one on sequester cuts," Meadows said. "I think we can be more prudent in our strategic cuts and do it in a more bipartisan way."
Rep. Ron Kind of Wisconsin, a Democratic member of the House Ways and Means Committee, said in an interview Thursday after the House vote that he thinks Republicans will try to "let some time pass" before pushing for a PAYGO waiver. He also said that he expects GOP members of the House Agriculture Committee will be "screaming bloody murder" because of mandatory farm aid cuts that would be required under the law.
Rep. Tom Reed of New York, a Republican member of the House Ways and Means Committee, said Tuesday that the prospect of automatic spending cuts isn't coming up as a significant concern on the House side.
"Anybody who's trying to argue that what we're doing is some sort of backdoor spending reduction strategy — that is not being discussed," Reed said.