Democrats' Split Over Bank Deregulation on Display at Fed Chair Hearing
Different lines of questioning regarding Powell's views of bipartisan bill that would ease rules for smaller institutions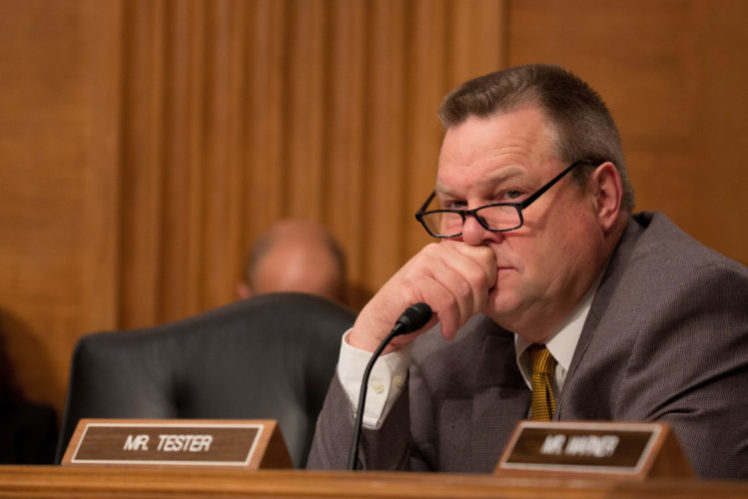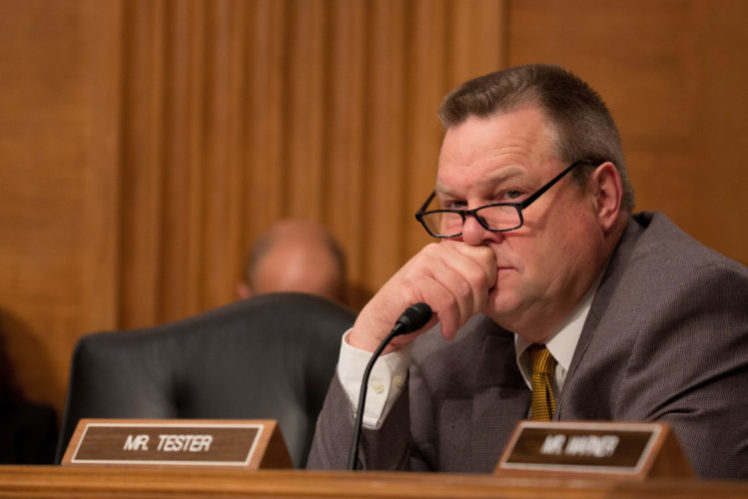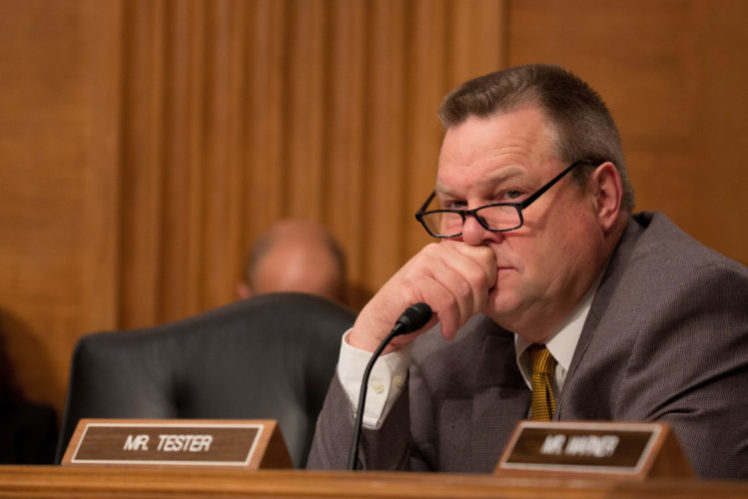 Differences among Senate Democrats about the proper level of financial regulation were put into relief Tuesday at the confirmation hearing for Federal Reserve chairman nominee Jerome Powell as they asked the Fed governor about his view of current and proposed rules.
One of the issues brought up during the Senate Banking Committee hearing was the GOP-backed Economic Growth, Regulatory Relief and Consumer Protection Act, or S. 2155, which would make numerous alterations aimed at easing regulations for small and medium-sized financial institutions.
The measure's co-sponsors include several moderate Democrats who are up for re-election next year in states that President Donald Trump carried in 2016, such as Sens. Heidi Heitkamp (N.D.), Jon Tester (Mont.) and Joe Donnelly (Ind.).
Powell on Tuesday himself weighed on the legislation in general terms when asked, although he made it clear that he shares some lawmakers' goals related to easing regulations.
Tester asked Powell, currently a Fed governor, whether the bill's supporters are "doing anything that will put our financial system at risk." Powell responded that while the Fed is still working on coming up with a technical analysis of the legislation, he doesn't have major concerns about the regulations that would be relaxed.  
Most notably, the bill would raise the asset threshold for determining systemically important banks from the current level of $50 billion to $250 billion, making it more likely that several large regional banks would be exempted from the enhanced Fed supervision requirements for systemically important banks that are required by the 2010 Dodd-Frank Act.
The measure also would exempt many banks with less than $10 billion in assets from the "Volcker Rule" limits on proprietary trading, provided that such trading doesn't make up over 5 percent of their total assets. Powell also said he doesn't have any worries about the Volcker Rule rollback for small banks.
Tester, who faces re-election in a state where Trump won 56 percent of the vote, dropped his line of inquiry after Powell's responses, but some of his Democratic colleagues who have been more bearish on the economic deregulation legislation expressed skepticism about Powell's attitude on the matter.
Sen. Sherrod Brown of Ohio, the Banking Committee's ranking Democrat, lumped in the bipartisan proposal with the Trump administration's deregulatory efforts and noted that the failures of smaller institutions like Washington Mutual Inc. and Countrywide Financial Corp. amplified the effects of the 2008 financial crisis.
Sen. Elizabeth Warren of Massachusetts, who is considered to be in a safer position for re-election than Brown, whose state backed Trump with 51.7 percent of the vote, and the moderate Democrats, said she was worried about Powell's stance that financial regulations put into place by Congress are "tough enough."