Royce Could Be a Contender for Next House Financial Services Chair
Longtime lawmaker from Orange County could win Financial Services Committee gavel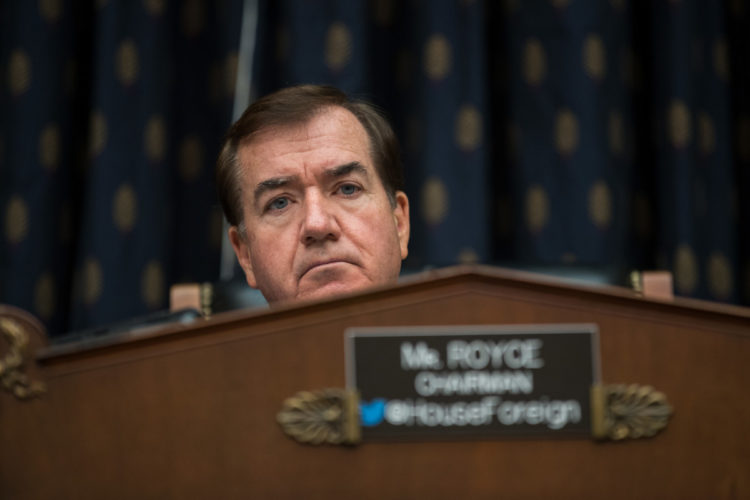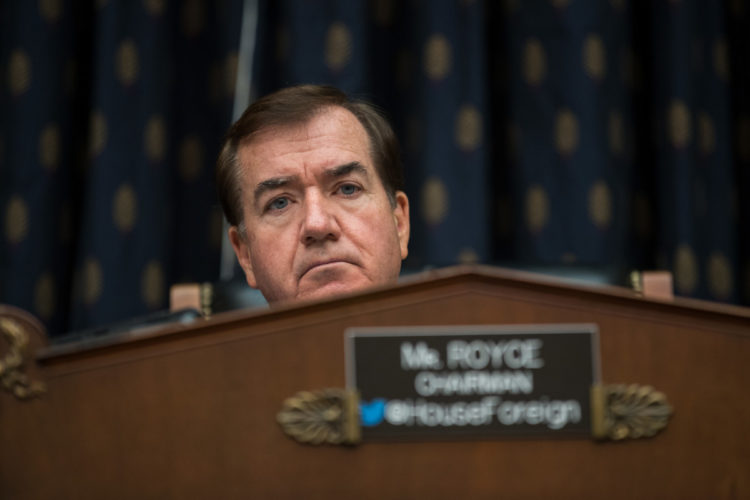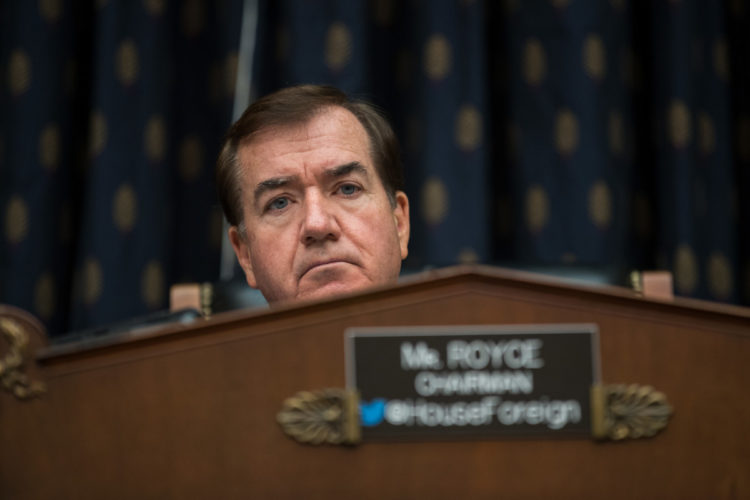 Rep. Ed Royce is among several senior House Financial Services Committee Republicans who could make a serious play for the chairman's gavel coming open in January 2019 — if Republicans hold the majority and Royce survives what's likely to be the toughest race of his career in the Southern California district he's long dominated.
Observers say Royce — who currently chairs the House Committee on Foreign Affairs — might be a less ideological Financial Services head than outgoing Chairman Jeb Hensarling, who has presented himself as a free market purist. The Texas Republican, who was elected to his first term in 2002, plans to retire from the House in early 2019.
Royce has worked with Democrats to expand lending authority for credit unions and to put them on an equivalent status with banks, rendering him at odds with some of the panel's Republicans.
Royce would have to clear hurdles both within Congress and back home to win the post. Other strong candidates for the chairmanship include Deputy Whip Patrick McHenry of North Carolina, whose district has a heavy banking industry presence. Financial services lobbyists say GOP Reps. Bill Huizenga (Mich.), Blaine Luetkemeyer (Mo.), Frank Lucas (Okla.), Pete King (N.Y.) and Sean Duffy (Wis.) are also names to closely watch.
Royce's office did not comment on the House Financial Services chairmanship.
Royce is a top Democratic target for 2018. His district is among 23 nationwide represented by a Republican in the House that also backed Democratic nominee Hillary Clinton over President Donald Trump in the 2016 election.
Democrats have been organizing attacks in Southern California since before landmark Nov. 7 victories in Virginia, said Reed Galen, a California-based independent political consultant who worked as deputy campaign manager for John McCain's presidential run and Arnold Schwarzenegger's 2006 re-election campaign.
He added that Royce is a prime target, especially after his Nov. 16 vote for the House-passed tax bill that would eliminate the state and local deduction used by 33 percent of his district and would cap the mortgage interest deduction at $500,000. Royce's district's median home value is estimated at $630,800, according to 2016 U.S. Census Bureau estimates. Eliminating these kinds of breaks could ultimately increase taxes for some middle-income Californians, Galen said.
"I think it's going to be hard for these guys for a lot of reasons," said Galen, owner of Orange County-based Jedburghs LLC, in a Dec. 4 phone interview. "Trump is universally reviled in California. If I were someone running against Royce, or any of these people, I would tie Donald Trump to Ed Royce and raising taxes on Californians. That's pretty much all the opposition you need."
Royce's increasingly diverse Orange County constituency in California's 39th District, which also reaches into southeastern Los Angeles County, backed Clinton over Trump by nearly 9 percentage points (51.5 to 42.9). And Census Bureau estimates show Royce's district is a majority-minority district, with 48 percent of its population identifying as white and 31.88 percent as Asian. Thirty-four percent identified as Hispanic, regardless of their race.
Democrats are hoping the district will swing left next year as the Republican Party backs decisions in health care and taxes that specifically impact Southern Californians, according to Democratic Congressional Campaign Committee spokesman Drew Godinich.
"You can't discount that these Republicans haven't had to run tough races, in some of these cases, in 25 years," Godinich said in a Nov. 27 email. "They've taken these hard right votes on healthcare and tax reform and nobody's ever held them accountable. Well now they're being held accountable."
At least six potential Royce Democratic challengers have filed for candidacy with the Federal Election Commission in the district. The top two finishers in the June 5, 2018, primary will face off in November of that year.
But Royce is "generally considered a team player" who "takes care of business back home," according to Republican consultant Jason Roe. Royce has outlasted decades of shifts in the Republican Party, giving him a kind of institutional knowledge valued by his peers, said Roe, principal at San Diego-based Roe Strategic, in a Dec. 4 phone interview.
"He is one of the more respected voices — when you think of how much the conference has changed in terms of makeup, Ed would be considered one of the graybeards," Roe said. "He's always been respected as a true conservative, not one who only used conservatism to his advantage."
These, and a well-practiced knack for fundraising, along with years of campaign donations from most major players in finance, insurance and real estate could cement his place in Congress and pave the road for a shot at chairmanship — if the cards fall right, Roe said.