Voters Say No Statute of Limitations for Lawmakers Accused of Sexual Misconduct
Poll shows support for congressional probes of credible allegations, regardless of when the events took place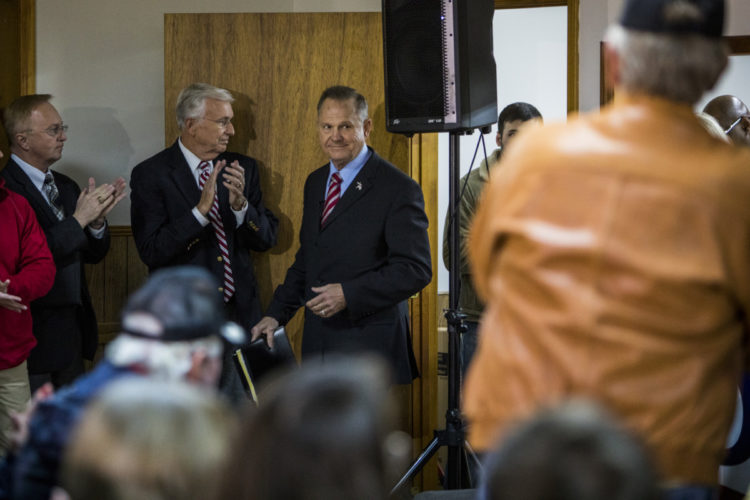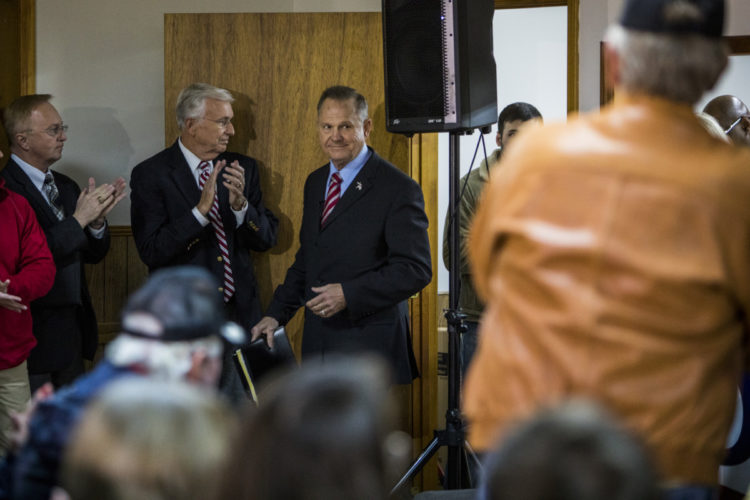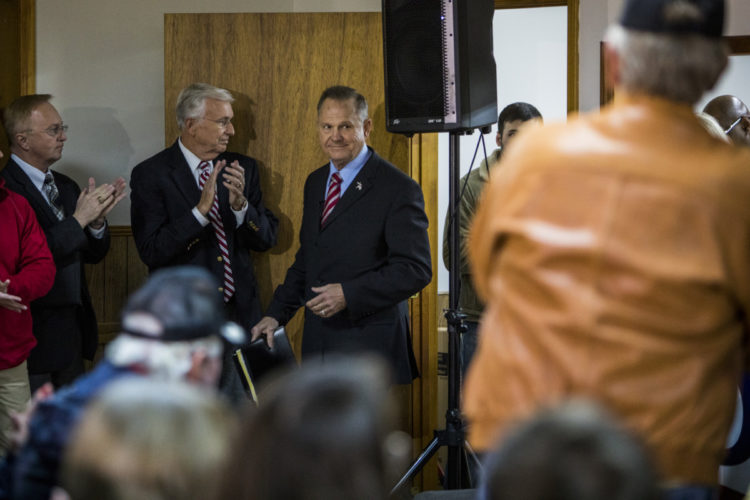 61 percent of registered voters said Congress should formally investigate all credible allegations of sexual misconduct, even if the alleged events occurred before the politician was sworn in.

28 percent of voters said Congress should only investigate events that occurred after the lawmaker took office.
Most voters say that lawmakers accused of sexual misconduct should be formally investigated, even if the alleged events occurred before they took office, a new Morning Consult/Politico poll shows.
Sixty-one percent of poll respondents said Congress should probe all credible allegations of sexual misconduct against a sitting politician, while 28 percent said the legislative body should only investigate events that took place after a lawmaker was sworn in.
Sen. Al Franken has been accused of sexual misconduct from both before and after he joined the Senate, and the Minnesota Democrat has said he will cooperate with the Senate Ethics Committee, which opened a preliminary inquiry into the allegations against him.
Support for an ethics probe of Franken climbed to 73 percent — up 7 points from a Nov. 16-19 poll — and calls for his resignation climbed 4 points, to 54 percent. The Dec. 1-3 survey also found that a 48 percent plurality, including 46 percent of Democrats, said Franken should be expelled from the Senate — a 2 point increase from last month's poll.
Both polls have a margin of error of plus or minus 2 percentage points.
On Wednesday, at least nine women in the Senate Democratic Caucus called on Franken to resign. Speaking at a news conference, Sen. Kirsten Gillibrand said the tipping point for her came after new allegations were made public earlier that day.
"We need to draw a line in the sand and say none of it is OK, none of it is acceptable," she told reporters. "We as elected leaders should absolutely be held to a higher standard, not a lower standard."
Gillibrand said Franken "is entitled" to a Senate Ethics Committee investigation, but said it would be "better for the country" for him to offer a "clear message that he values women, that we value women and that this kind of behavior is not acceptable."
Franken's Twitter account said he will make an announcement Thursday. No further details were provided.
Franken has issued apologies for related episodes of previous misconduct.
Poll respondents also weighed in on the controversies involving Roy Moore, the Republican nominee for Senate in Alabama's Dec. 12 special election. Several women have accused Moore of sexual misconduct from when they were minors and he was a local prosecutor in his early- and mid-thirties. Moore has denied the charges.
Fifty-nine percent of voters nationwide said Moore should be expelled from the Senate if he wins the special election. Forty-four percent of Republicans said the Senate should expel Moore, while 27 percent said it should not.
Sen. Cory Gardner of Colorado, who heads the Senate Republicans' campaign arm, has called on Moore to withdraw from the race — and for expulsion if he's elected to the chamber. Majority Leader Mitch McConnell (R-Ky.) told reporters Tuesday that while he had hoped Moore would drop out of the race, the Senate would have to swear him in if he wins.
"If he were to be elected, he would immediately have an Ethics Committee case, and the committee would take a look at the situation and give us advice," the Kentucky Republican said.
Brett Doster, a Moore adviser, said in a Tuesday email that the Moore campaign does not expect an ethics investigation "because no wrong has been committed." Doster added that "not a shred of credible evidence has been offered up against Roy Moore for any allegation."
McConnell has suggested he believes Moore's accusers, whereas a 42 percent plurality of GOP voters polled said they don't know if the allegations are credible, up 5 percentage points since a mid-November survey. Thirty-two percent of Republicans said the accusations are credible, down 4 points since last month.
Amy Kremer, a Georgia activist who co-chairs Women For Trump and supports Moore's campaign, said that when it comes to Moore, "It's 'he said, she said,' and he's completely denied it." She also questioned the timing of allegations and how they came so close to a high-stakes election.
In Franken's case, Democratic voters are more likely to believe the allegations against him: a 48 percent plurality find the accusations credible, while 33 percent said they don't know.
Martha McKenna, a partner at McKenna Media and former political director of the Democratic Senatorial Campaign Committee, said women "dominate the Democratic Party" and are a majority of its voters, and as a result the party is "tougher on alleged perpetrators across the board."
"Women have been on the receiving end of workplace abuses since the beginning of time, so we believe other women and have less patience for it," she said in an interview Tuesday.
Rep. John Conyers (D-Mich.), who became the subject of a House Ethics Committee investigation following allegations of sexual harassment against him, told WPZR that the allegations about him were not accurate, but that he was nonetheless leaving office. He resigned on Tuesday after serving almost 53 years in the House.
When asked about allegations without names attached, 56 percent of poll respondents said an elected official should resign in the face of credible allegations, while 27 percent said they should let voters decide in the next election cycle. Sixty-two percent of Democrats said the accused official should resign, compared with 48 percent plurality of Republicans who said the same.
This story was updated at 1:15 p.m to include details on calls for Franken's resignation.