Majority of Tea Partiers Back Net Neutrality Principles, Polling Shows
Existing rules have surprising levels of support across political and ideological divides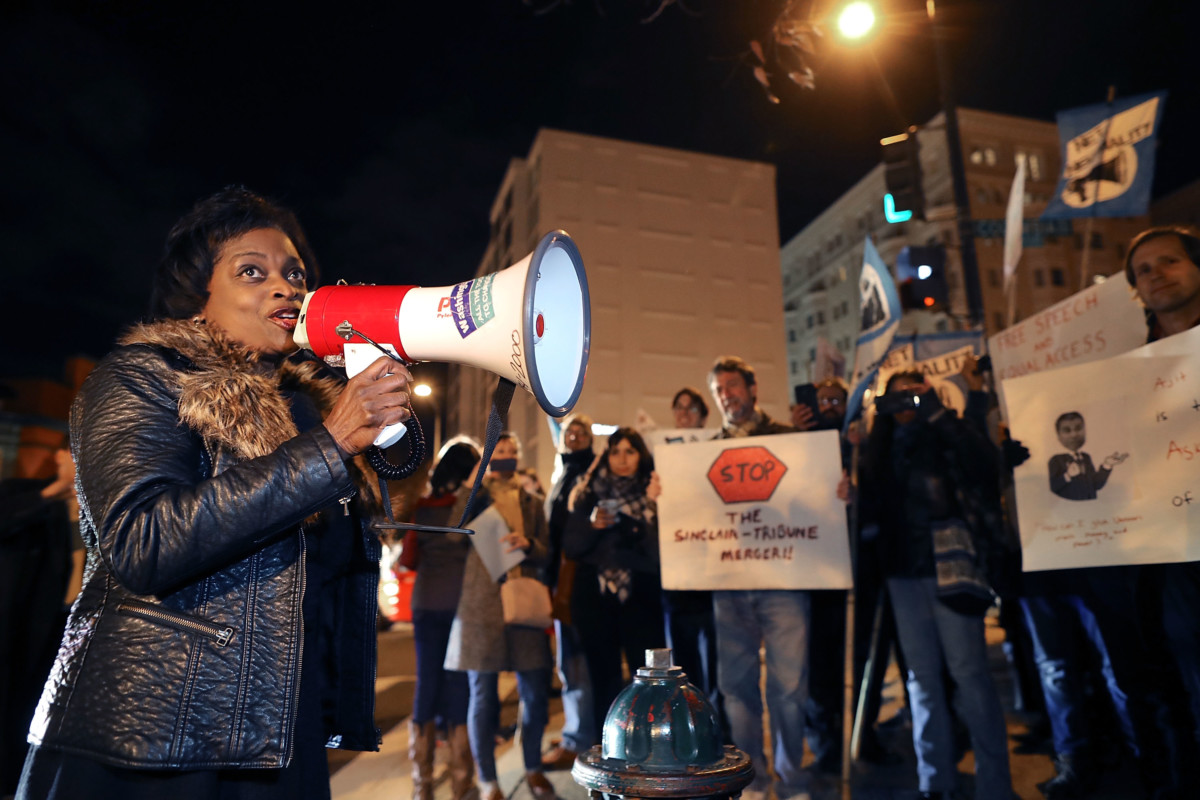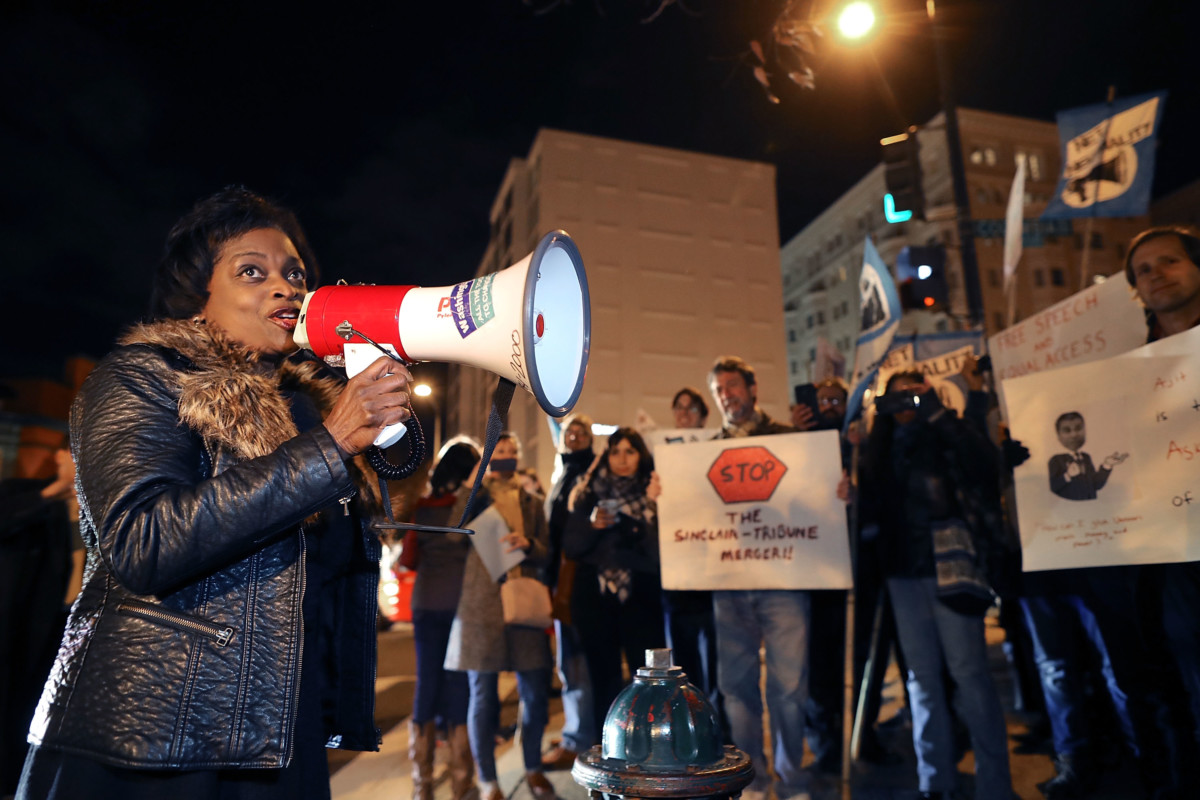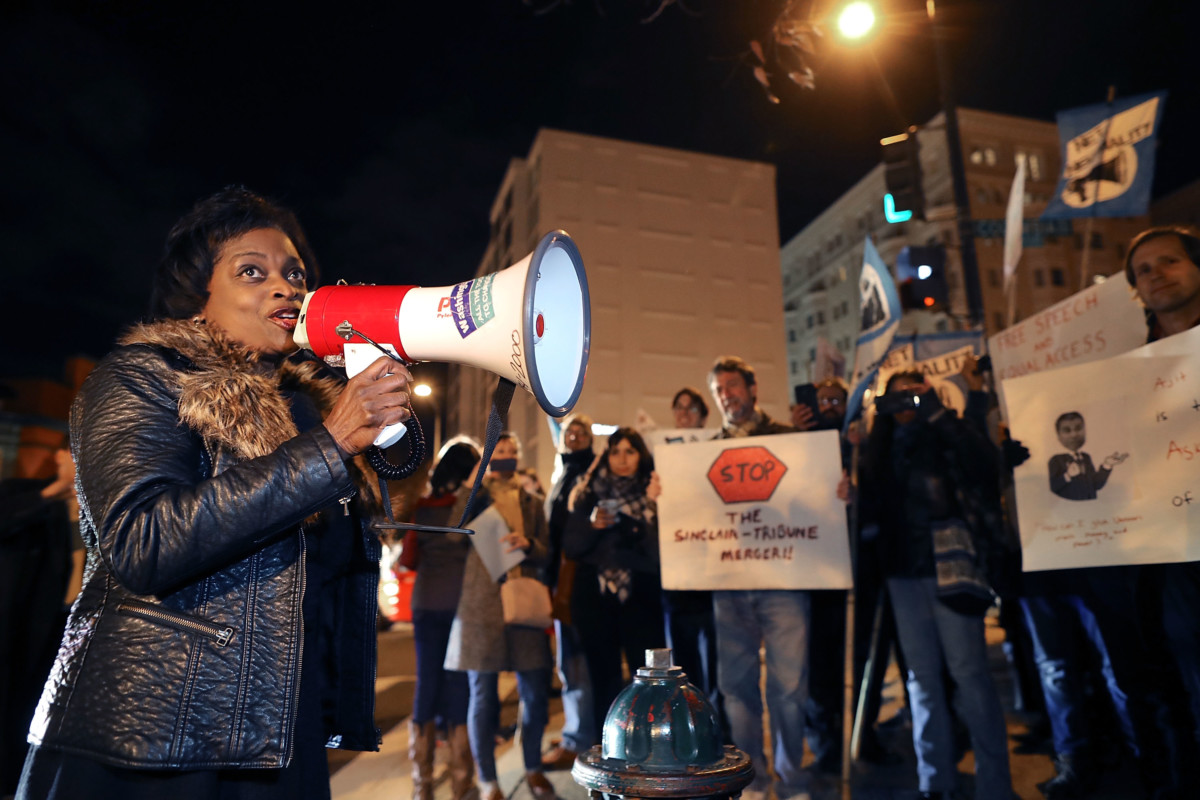 The survey found majority support for net neutrality among dissimilar groups of voters, including both Democrats (55 percent) and Republicans (53 percent).

Voters who supported President Donald Trump in 2016 back the rules (53 percent) a bit less than Hillary Clinton supporters (58 percent).
The Republican-controlled Federal Communications Commission on Thursday is widely expected to vote for a repeal of Obama-era net neutrality rules. But the long-running drama surrounding the issue has revealed surprising pockets of support for the existing regulations — including majority support from tea party supporters and conservative voters.
Morning Consult/Politico polling conducted Nov. 21-25 found that 52 percent of registered voters support net neutrality — the principles enshrined in the FCC's 2015 Open Internet Order stipulating that internet service providers cannot block, throttle or prioritize certain content on the internet. FCC Chairman Ajit Pai has argued for repeal of those rules, suggesting market competition for customers will prove more effective in developing better and cheaper services than regulators.
While Democrats are a prominent voice in championing net neutrality, the poll found majority support for the current protections among supporters of the tea party, a largely conservative grassroots movement that favors individual freedoms. Fifty-seven percent of tea party supporters sampled in the poll back net neutrality, compared to 51 percent of non-tea party supporters and 52 percent of self-identified conservatives polled who expressed support for the rules.
Chip Pickering, the current CEO of telecommunications trade association Incompas and a Republican congressman from Mississippi who was in office from 1997 until 2009, said net neutrality unites different groups of voters "because it means that they have control of internet — they get to stream, they get to binge, and they get better services and content."
"This is a main-street business issue, and this is the best example of a free market working," Pickering said in a Wednesday phone interview.
Republican lawmakers have largely supported Pai's efforts to repeal the current rules, but many have also called for legislation that would codify net neutrality.
Rep. Mike Coffman (R-Colo.), once a member of the largely defunct Tea Party Caucus who has moderated many of his positions ahead of a potentially difficult 2018 re-election, broke with many of his GOP colleagues when he called Tuesday for the FCC to delay its impending vote in order to allow Congress to "hold hearings on the net neutrality issue and to pass permanent open Internet legislation."
Rep. Jeff Fortenberry (R-Neb.) wrote in a tweet Monday that the FCC should keep the current net neutrality protections in place, saying that he "urged Federal Communications Commission Chairman Ajit Pai to preserve the framework of net neutrality."
Doug Sicker, the department head of engineering and public policy at Carnegie Mellon University, who was chief technology officer at the Federal Communications Commission from 2010-2011, said he believes there is widespread support to reach an agreement codifying "no blocking, no throttling and no censorship."
"This is such a pendulum swing in the other direction from the 2015 order that I think it's very unsettling for everybody, because nobody knows what this new model is going to look like after you've gotten rid of these protections, which were pretty acceptable to everybody," Sicker said in a Wednesday phone interview.
There is strong support for net neutrality among the public because freedom of access and a level playing field are basic American values.
Sen. Richard Blumenthal (D-Conn.)
Republicans and Democrats in Congress have already begun considering what to do in the event of a net neutrality repeal.
Sen. Richard Blumenthal (D-Conn.), an opponent of the FCC's repeal efforts, said he believes the next steps would likely include a court challenge and legislative efforts.
"There is strong support for net neutrality among the public because freedom of access and a level playing field are basic American values," Blumenthal said in a Tuesday interview on Capitol Hill, noting he is willing to work with colleagues across the aisle on reasonable legislation to protect the rules.
Rep. Greg Walden (R-Ore.), chairman of the House Energy and Commerce Committee and a supporter of Pai's repeal efforts, expressed a desire to codify the net neutrality principles following a likely repeal of the regulations.
"We stand by the original rules that allowed the internet to become one of the greatest free-market success stories in history," Walden said in a Wednesday emailed statement. "Legislation enshrining the rules of the road gives consumers certainty that the internet will remain open, innovative, and free from burdensome government rulemaking."