ACA Repeal Effort Dominated Health Policy in 2017 but Fight Seen Petering Out in '18
With a slimmer majority in 2018, GOP lawmakers aren't expected to revive push to repeal Obamacare, experts say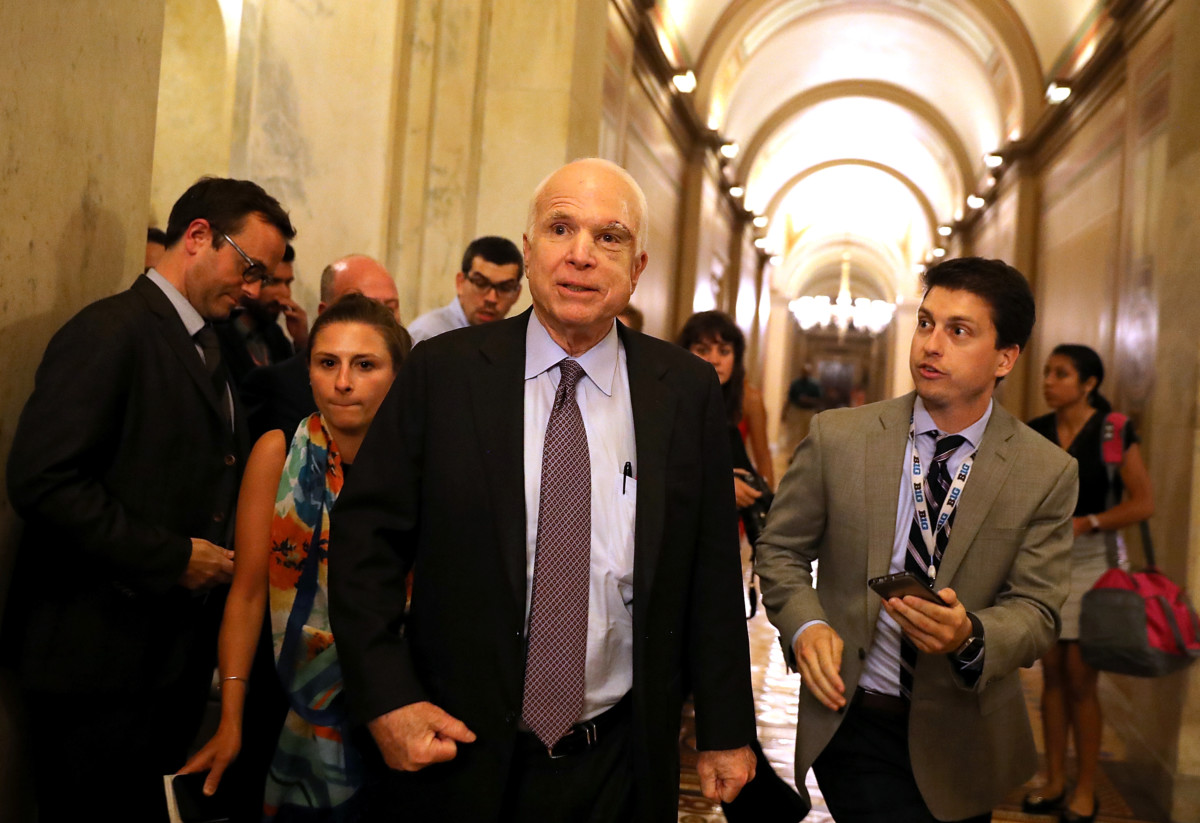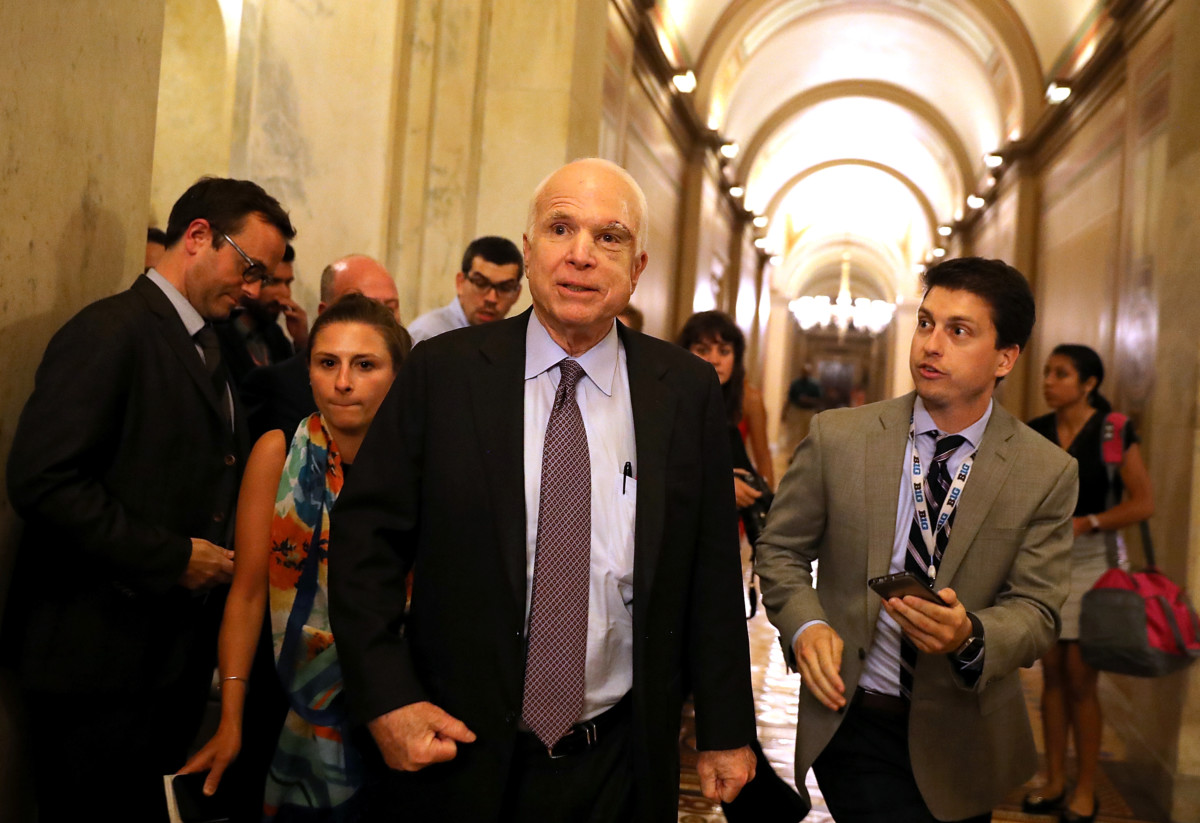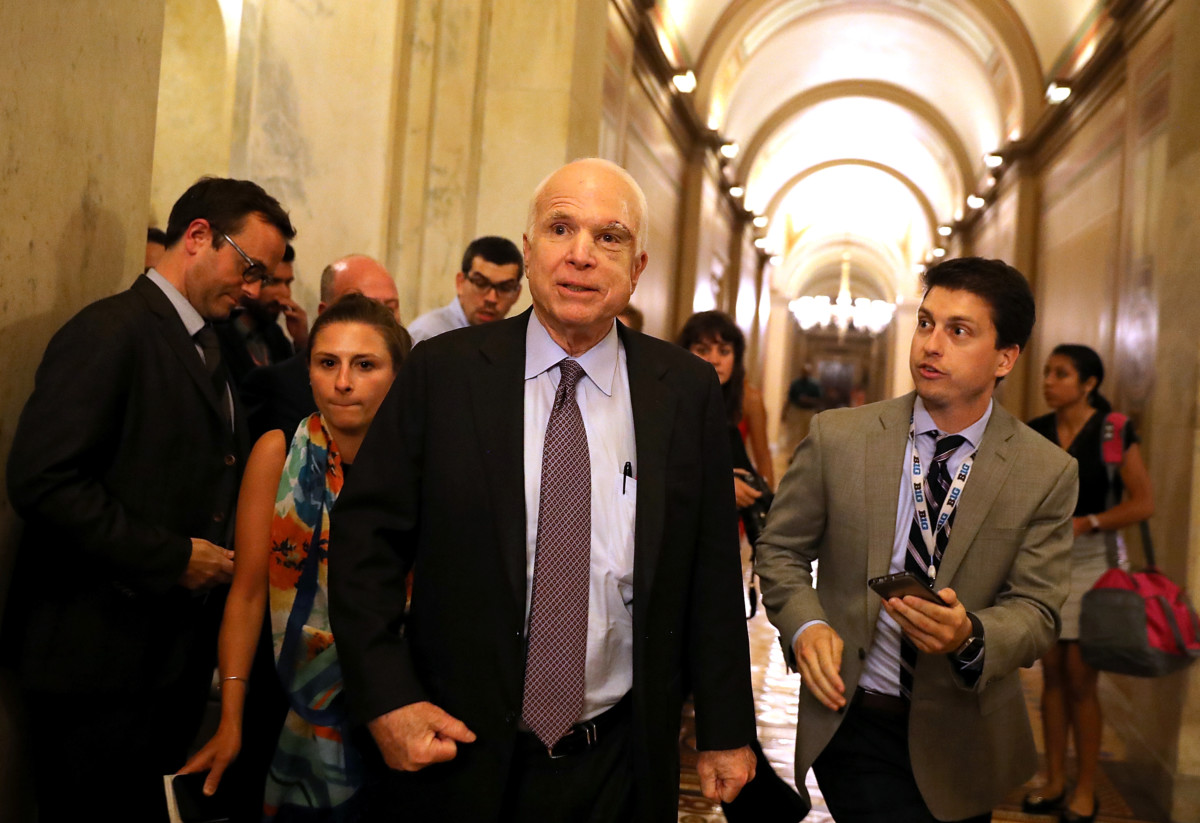 With a Republican newly installed in the White House, the first order of business for Congress this year was to swiftly pass legislation to repeal and replace the Affordable Care Act. Their efforts fell short — the ACA is still the law of the land as 2017 comes to a close — but the Republican-led Congress and President Donald Trump have done serious damage to former President Barack Obama's signature legislative achievement.
Partisan warfare over the ACA dominated health care policy in 2017. But Congress also faced immense pressure to address other pressing health care issues that tested Republicans' and Democrats' willingness to compromise while the ACA was on a lifeline.
Promises fulfilled
•  While Republicans failed to make good on campaign promises to repeal the entire ACA, they did claim a significant victory in undoing the law's unpopular enforcement mechanism – the mandate to have health insurance or pay a penalty. The Congressional Budget Office projects that eliminating the individual mandate would save the government about $338 billion over a decade but lead to approximately 13 million fewer people having health insurance.
•  Throughout the year, the Obamacare insurance exchanges experienced instability as the Trump administration took actions to chip away at the law. The administration cut the period for Americans to enroll for coverage on Healthcare.gov in half to 45 days and slashed outreach and marketing funding. Insurers across the country moved to hike premiums by double-digit percentages to account for Trump's decision to cut off cost-sharing reduction subsidies.

•  Executive actions have helped the Republican Party make progress on some health care priorities GOP lawmakers did not accomplish through the legislative process. Trump signed an executive order to promote the sale of association health plans and short-term coverage that do not comply with Obamacare's consumer protections. Both types of plans could draw younger, healthier individuals away from the ACA exchanges, which would increase the cost of exchange coverage.
•  In a win for some religious groups, Trump signed an order to exempt nearly any employer from Obamacare's requirement for contraceptive coverage if they claim a religious or moral objection to birth control.
Expectations unmet
•  House Republicans narrowly passed an Obamacare replacement bill in May, but three Obamacare repeal bills failed to pass the Senate in July as at least three GOP senators voted against the legislation. Senate GOP leaders' decision to draft their repeal bill behind closed doors was unpopular among rank-and-file Republican senators, such as Sen. John McCain (R-Ariz.), who cast the decisive vote against repealing Obamacare in late July. The prospect of millions of Americans losing their health insurance scared away key centrist GOP senators such as Susan Collins of Maine and Lisa Murkowski of Alaska.
•  A last-ditch attempt by Sens. Bill Cassidy (R-La.) and Lindsey Graham (R-S.C.) to resurrect the repeal push in September faltered, and Republicans moved on to tax reform instead.
•  On a bipartisan basis, Congress failed to reauthorize funding for the Children's Health Insurance Program, which expired in September. While CHIP has strong bipartisan support, Republicans and Democrats were unable to agree on how to pay for the program. Lawmakers also could not agree on how to extend funding for community health centers and some Medicare programs.
On tap for 2018
•  The most urgent task facing Congress in 2018 is renewing funding for CHIP, which covers about 9 million children. The short-term government spending bill signed by Trump last week includes $2.85 billion in funding for CHIP that will keep the program running through March. Republican and Democratic negotiators hatched a deal in mid-September to extend funding for CHIP for five years, but disagreements persist on how to pay for the program. A funding package for CHIP will also likely include money for community health centers and Medicare programs that expired in September.
•  House Speaker Paul Ryan said in an interview on Ross Kaminsky's talk radio show in early December that he wants to tackle overhauling entitlement programs next year and called health care entitlements such as Medicare "the big drivers of our debt." But there is skepticism about congressional Republicans' chances of succeeding at cutting back popular federal health care programs in an election year — particularly on the heels of their unpopular push to repeal Obamacare, which included a rollback of Medicaid expansion and a funding change that would effectively cap Medicaid funds for states. Paul Ginsburg, a health policy expert at the University of Southern California, said in a Dec. 18 phone interview that he believes "this year's events have probably poisoned the waters for entitlement reform."
•  An intra-Republican fight could be looming over a pair of bipartisan bills to stabilize the Obamacare exchanges that GOP Sens. Susan Collins of Maine and Lamar Alexander of Tennessee want Congress to pass in January. Collins agreed to vote for the Republican tax bill only after Senate Majority Leader Mitch McConnell of Kentucky agreed to pass both Obamacare fixes, but House Republicans are wary of taking any action to prop up the ACA.
•  Republicans could take another shot at repealing Obamacare through reconciliation, which requires a simple majority, in 2018, but that would be a heavy lift — especially as voter support for Obamacare has grown and with the midterms looming in November. The Senate Republicans' majority will also be trimmed to just one seat once Sen.-elect Doug Jones (D-Ala.) is sworn into office. William Hoagland, senior vice president at the Bipartisan Policy Center, said in a Dec. 18 phone interview that Republicans are likely to give up on getting rid of the ACA. "Frankly, I don't see it being in their interest to do that because I think the public has been pretty clear that they don't want Obamacare to be just repealed; they want it to be improved," he said.
Clarification: This story was updated to clarify House Speaker Paul Ryan's comments on overhauling entitlement programs.