Poll: 38% of GOP Voters Say Trump Should Be Primaried in 2020
Half of Republicans say he shouldn't have a GOP challenger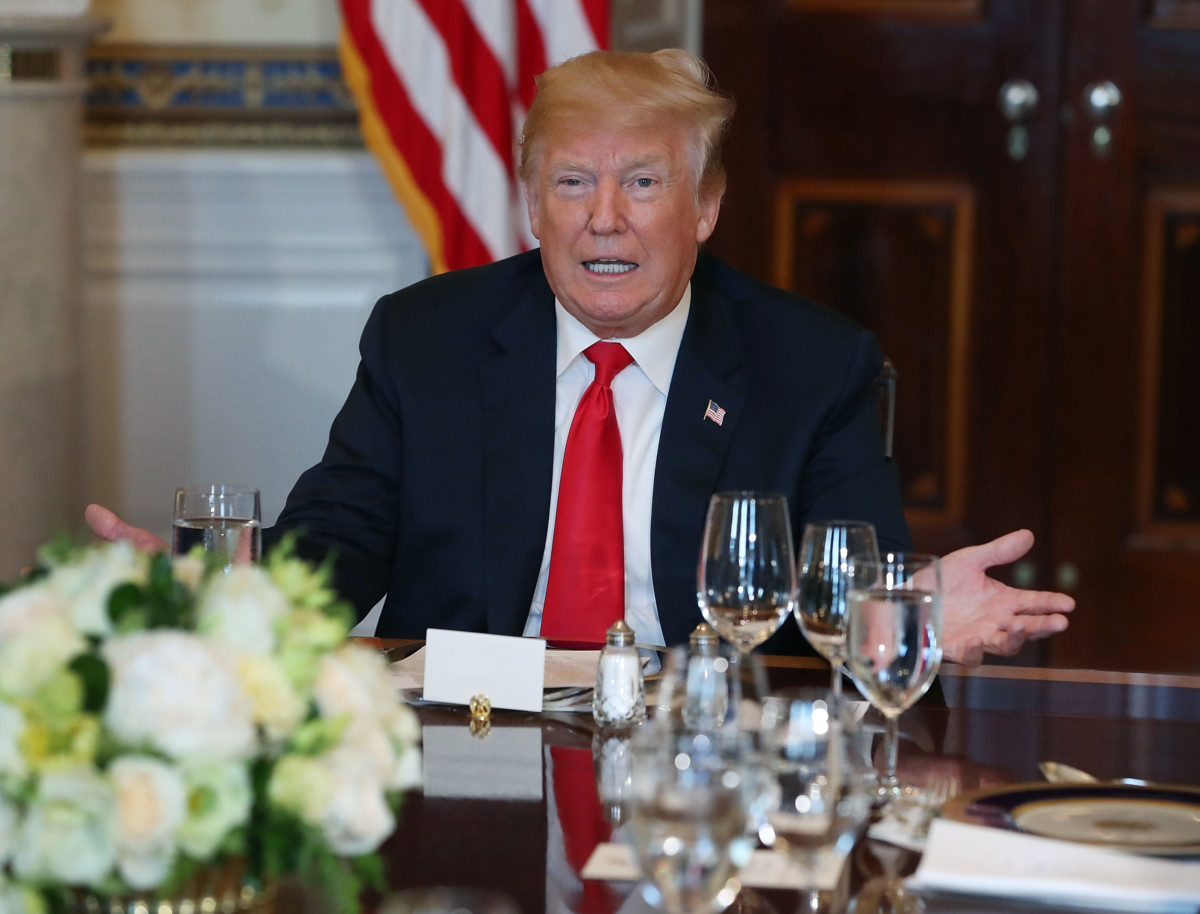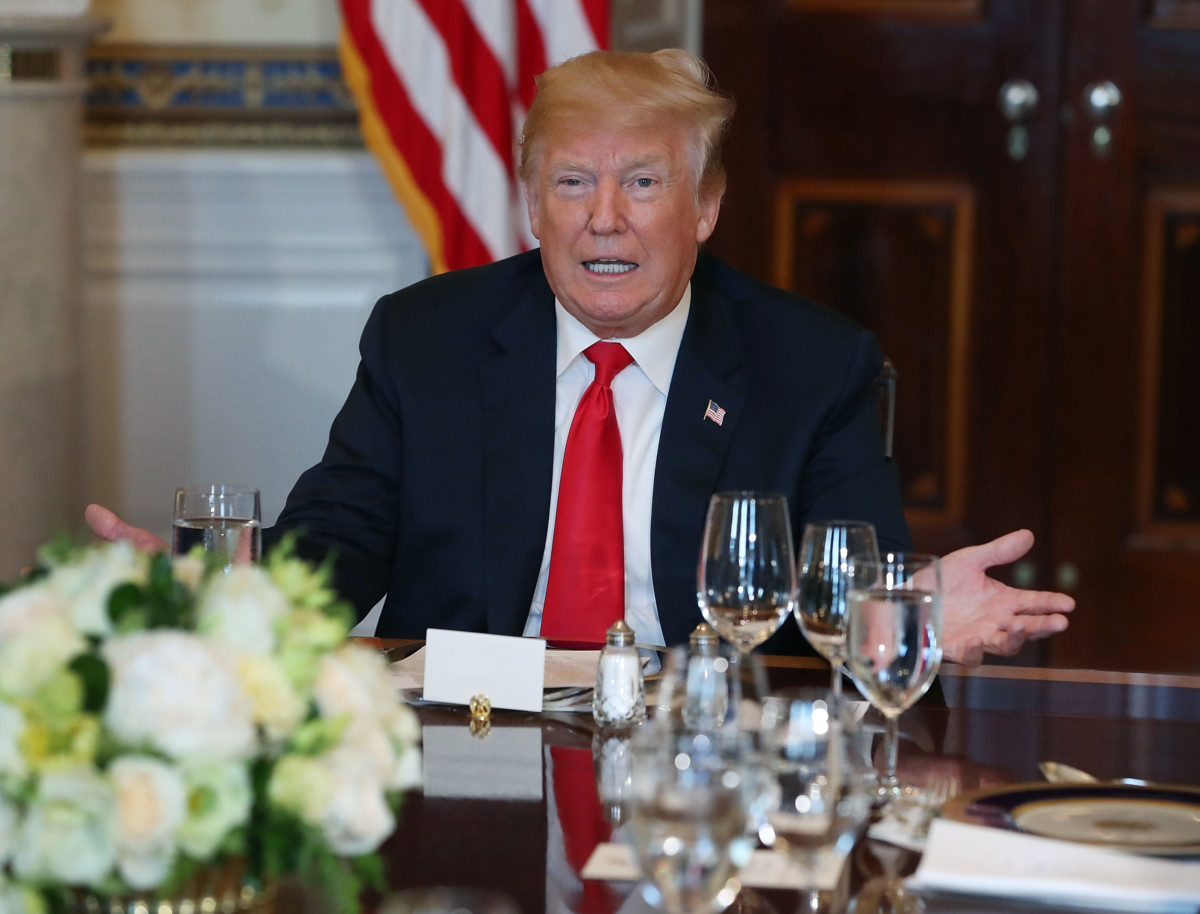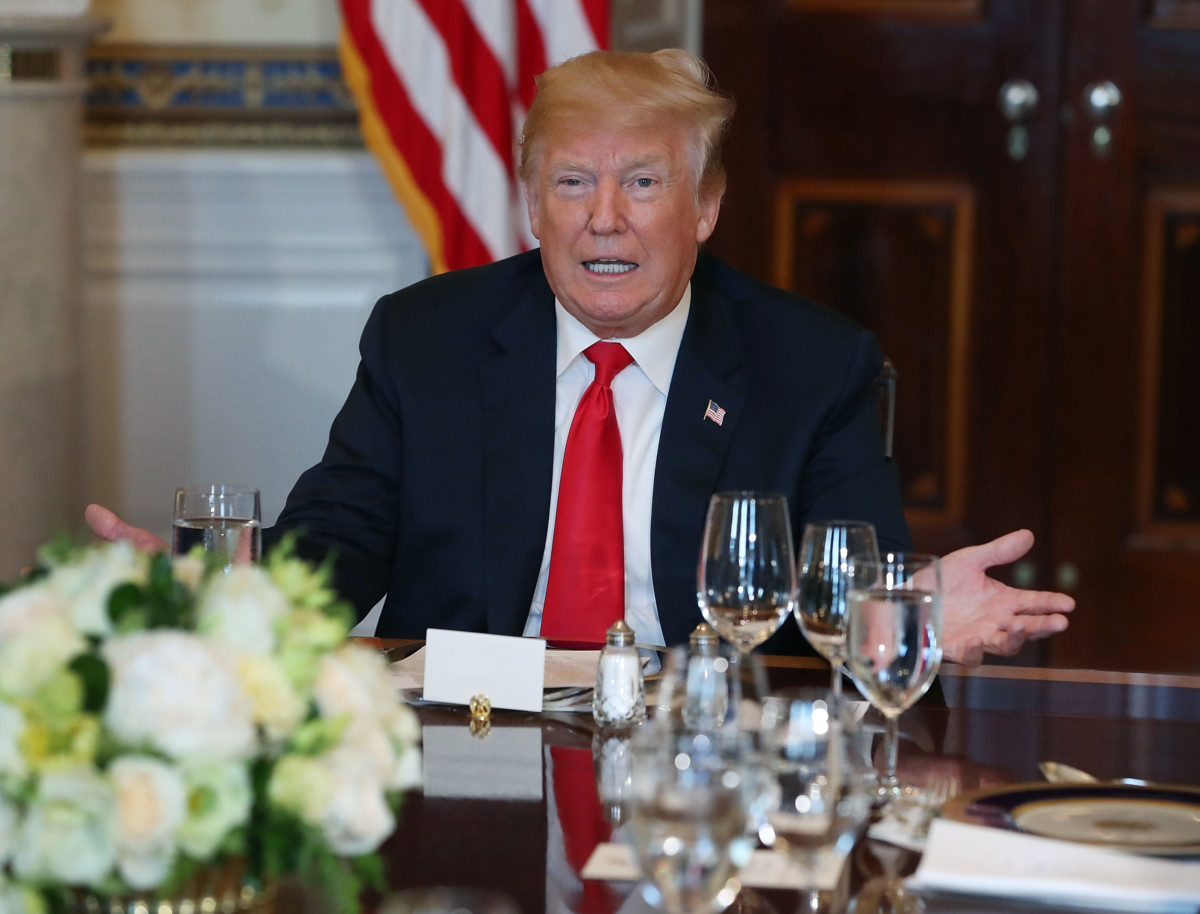 38% of Republicans say Trump should be challenged in the 2020 primaries; 50% said he should not.

19% of GOP voters say they would rather see Pence as president, while 64% said they prefer Trump.
Almost 4 in 10 Republicans say President Donald Trump should be challenged in the 2020 GOP primary elections, according to a new Morning Consult/Politico poll.
Thirty-eight percent of Republican voters said Trump should face at least one GOP challenger in his re-election bid, with 50 percent saying he should not be challenged. Among voters overall, 60 percent said Trump should have a Republican opponent, while 26 percent said he should run unopposed during the primaries.
The survey of 1,990 registered voters, conducted May 17-19, comes more than 18 months ahead of the Iowa caucuses and New Hampshire's first-in-the-nation primary.
Forty-four percent of overall voters said that if the presidential election were held today they would pick the Democratic candidate, compared to 36 percent who would vote for Trump. A similar poll from March yielded the same results.
Both polls have a margin of error of plus or minus 2 percentage points.
Trump is the only declared GOP presidential candidate for 2020. Rep. John Delaney of Maryland, who announced his bid in July, is currently the lone Democratic challenger.
When asked if they would rather have Trump or Vice President Mike Pence as president, more Republicans have rallied behind Trump since the same question was asked in an August poll. Sixty-four percent of Republicans say they prefer Trump, with 19 percent picking Pence – a 45 point spread. Trump led by 30 points in August, 58 percent to 28 percent.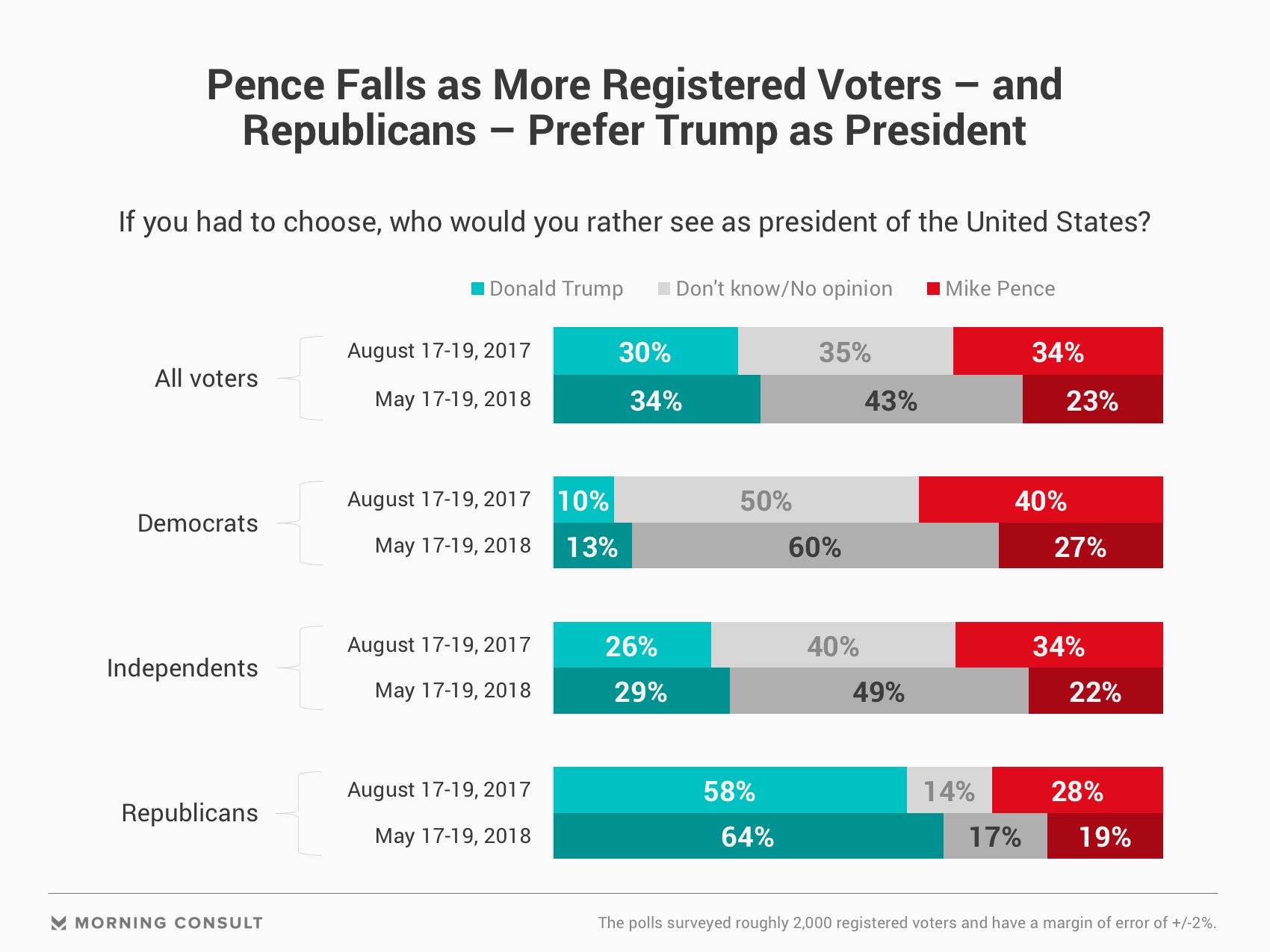 Voters overall prefer Trump by 11 points — 34 percent to 23 percent. In the August survey, conducted shortly after Trump's comments on racial violence in Charlottesville, Va., 34 percent of voters said they would prefer Pence as president, while 30 percent stuck with Trump.