As Hurricane Season Begins, States and Industries Take Stock of Last Year's Lessons
Harvey, Irma and Maria highlighted need for fuel procurement, adequate supplies for storm crews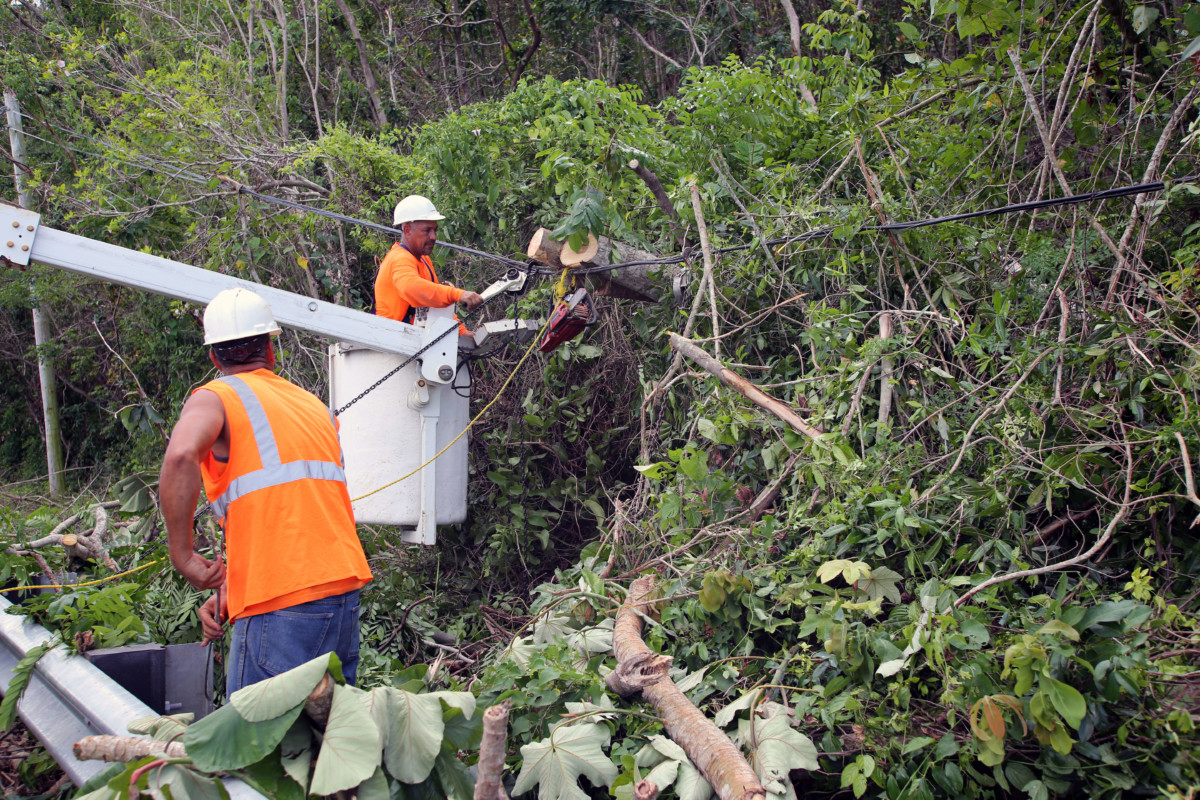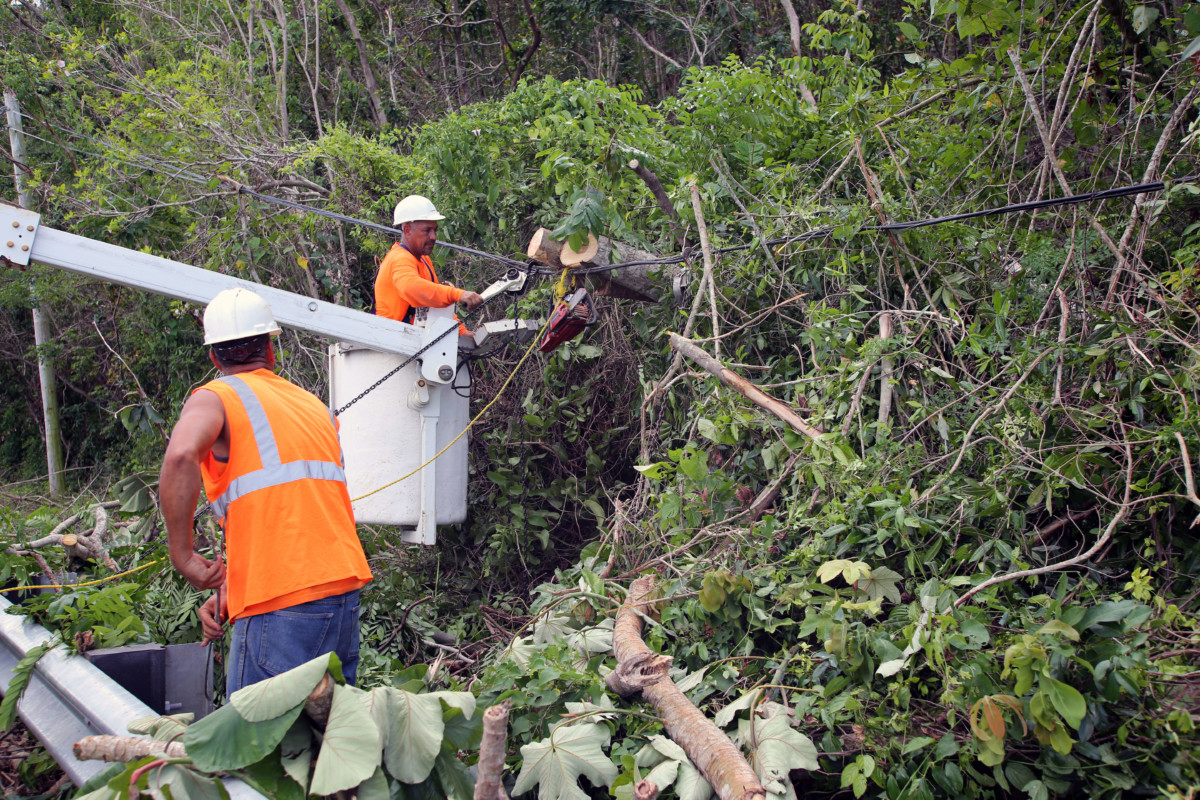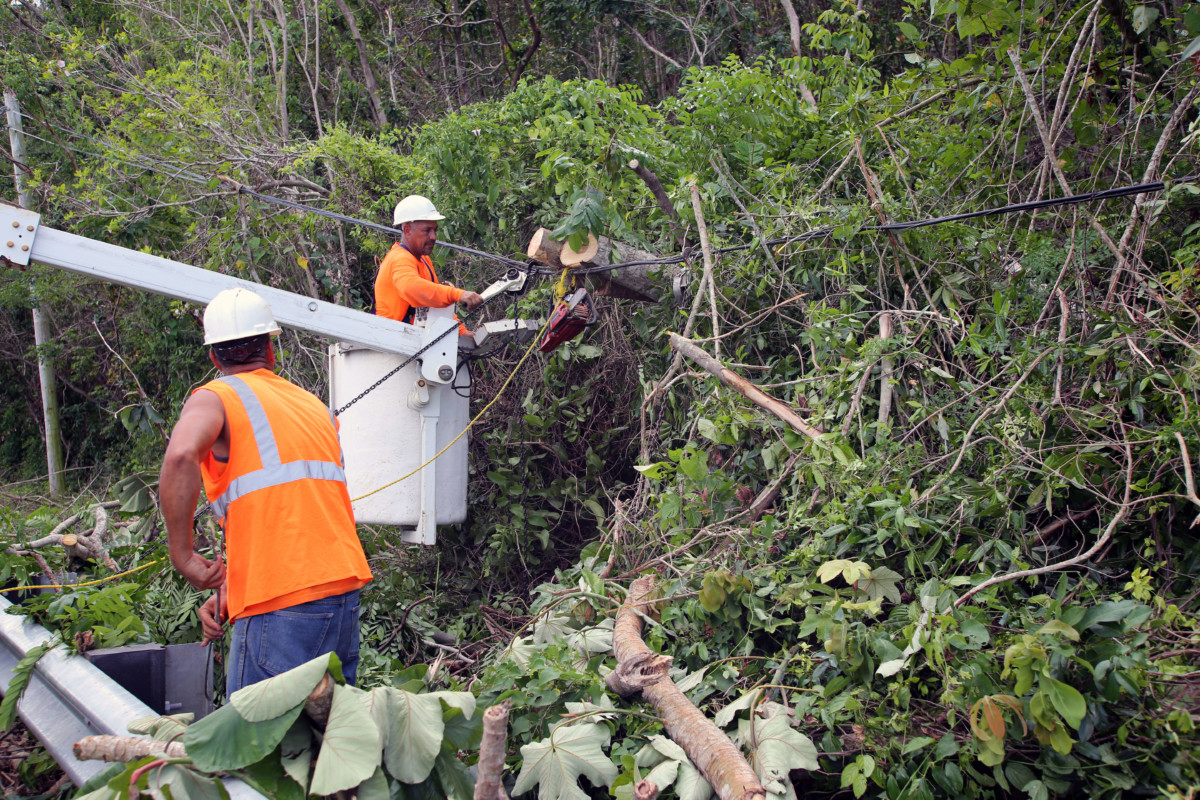 With the 2018 Atlantic hurricane season officially kicking off Friday, some Gulf states and companies have been drawing upon lessons learned during and after last year's series of destructive storms in preparing for the next disaster.
That reflective process could come in handy this year. The National Oceanic and Atmospheric Administration predicts 2018's Atlantic hurricane season will be near- or above-normal, with a 70 percent likelihood of 10 to 16 named storms. Five to nine of those are forecast to potentially turn into hurricanes, defined by sustained wind speeds of at least 74 miles per hour.
Determining how to prepare best for disasters like severe hurricanes is an iterative process. And while the most severe hurricanes of 2017 revealed room for improvement to some entities, others suggested they are examining what happened in last year's storms as part of a broader review of their preparedness.
"Each hurricane season presents us with new opportunities to learn and improve," said Kimberly Windon, a spokeswoman for Shell Oil Co., by email Tuesday.
On the industry side, the Petroleum Marketers Association of America created a Disaster Fuel Response Program to connect companies to petroleum marketers and help a range of companies, such as electric firms, generating plants and substations, to get the fuel they need during and after a disaster. Sherri Stone, the organization's vice president, said by email Thursday that the association started to form the program before last year's hurricanes, but the importance of having such a program was reinforced after receiving multiple calls from different companies requesting information on where they could buy fuel during the storms.
Jeff Gunnulfsen, senior director of security and risk management for the trade association American Fuel and Petrochemical Manufacturers that represents petroleum refiners and petrochemical companies, said by phone Wednesday that given the extreme rainfall experienced during Harvey, some companies are reflecting on Harvey as more of a major flooding event than a hurricane, considering in particular how to bolster dikes or ensure ahead of time that supplies are accessible to refiners if certain areas are susceptible to heavy flooding. With hurricanes, on the other hand, stakeholders may focus on the potential for structural damage due to high winds and tornadoes.
Sometimes room for improvement is recognized even when operations go according to plan. The South Texas Project, a 2,700-megawatt nuclear power facility sitting about 10 miles from the Gulf Coast in Matagorda County, Texas, stayed online at full power during Harvey. Shawn Flaherty, manager of external communications and governmental affairs for STP Nuclear Operating Co., which operates the nuclear facility for owners NRG Energy Inc., CPS Energy and Austin Energy, said in a phone interview Wednesday that STP holds a formal process to review lessons learned after a major event like Harvey, to see what worked well and what needs improvement.
The review process did not find problems with the station's operation, Flaherty said, but the company has since incorporated into its preparedness activities a plan to ensure that the "storm crew" of about 250 employees, who stayed at the plant during the storm, have enough supplies to last them for storms like Harvey – the first hurricane that required the employees to be stationed there for six to seven days, Flaherty said.
Gunnulfsen also said the importance of adequately staffing and supplying the storm crews was made clear with Harvey, for which recovery took 10 days to two weeks or longer, compared to the three to five days needed for most hurricanes in the past.
Not all facilities fared without a snag during Harvey. Kinder Morgan Inc. found that its Pasadena Terminal in Texas, which handles petroleum products, crude oil, ethanol and segregated chemicals, experienced partial submersion of two external floating roof tanks and product spills due to the storm's heavy rains, according to a final report on the event from the Texas Commission on Environmental Quality. Because of the storm, Kinder Morgan "had limited availability" to check how much product was released, so a worst-case emissions estimate was assumed, the filing said.
Lexey Long, corporate communications coordinator at Kinder Morgan, said by email Thursday that its crews were able to monitor and access the facility when safe to do so during respites and immediately after Harvey's passage.
Two of the states hit hardest by Hurricanes Harvey and Irma – Texas and Florida – are making efforts to take a closer look at how their states' utilities fared during last year's hurricane season and how to ensure the power stays on during storms.
In February, Florida Gov. Rick Scott (R) directed the state Transportation Department to boost fuel capacity during storm emergencies by coordinating with the state Division of Emergency Management and law enforcement to identify critical gas stations on evacuation routes and assessing how to expand fuel capacity for first responders at department-owned facilities, among other steps. Those short-term improvements are to be started no later than July, according to a press release on the directive.
The Florida Public Service Commission held a workshop May 2-3 with electric utilities and other stakeholders, and commission staff are expected to present their findings from a review of related data to the commission on June 19.
In Texas, the state Public Utility Commission's Infrastructure and Reliability Division has been working with utilities on a document detailing lessons learned in response to last year's hurricanes, due in July, a commission spokesman said by email on Tuesday.
Meanwhile, Puerto Rico, whose electric grid was already fragile, was devastated by Hurricane Maria last year and is still rebuilding. The government-owned Puerto Rico Electric Power Authority, the island's largest power provider, was already $9 billion in debt before Irma and Maria impacted the island, and Congress may determine that the power authority is not the best equipped entity to handle the island's grid modernization. But Congress has not yet identified who should lead the effort; as recently as May 8, Senate Energy and Natural Resources Committee Chairman Lisa Murkowski (R-Alaska) said at a hearing of her committee on the topic that the most pressing question going forward is determining "who is in charge of the grid" on the island.
In Congress, lawmakers have not enacted legislation specifically aimed at improving federal emergency preparedness for hurricanes since the 2017 hurricane season, though they appropriated emergency funding to help hurricane victims. In July 2017, the House passed a measure (H.R. 3050) that would make federal funding available to states that submit an energy security plan detailing how they intend to secure their energy infrastructure from physical and cyberthreats and improve their response to disruptions. The plans would be developed through coordination with the state's public utility commission, private sector energy providers and others involved in ensuring fuel and electric reliability.
But the Senate has not brought up the bill to date. Tom Wilbur, communications director to bill sponsor and House Energy and Commerce Energy Subcommittee Chairman Fred Upton (R-Mich.), said Wednesday by email that they are "hopeful and confident" the bill would soon be taken up in the Senate. Senate Energy and Natural Resources staff were not available for comment.