Republican voters are divided over whether President Donald Trump should pardon himself if he is found guilty of a crime related to the Justice Department's investigation into Russian influence on the 2016 election – a stark contrast with voters overall who say he should not.
A Morning Consult/Politico poll — conducted June 7-10 among 1,994 registered voters nationwide — found GOP voters split at 34 percent when asked whether Trump should pardon himself, while 32 percent said they didn't know or had no opinion.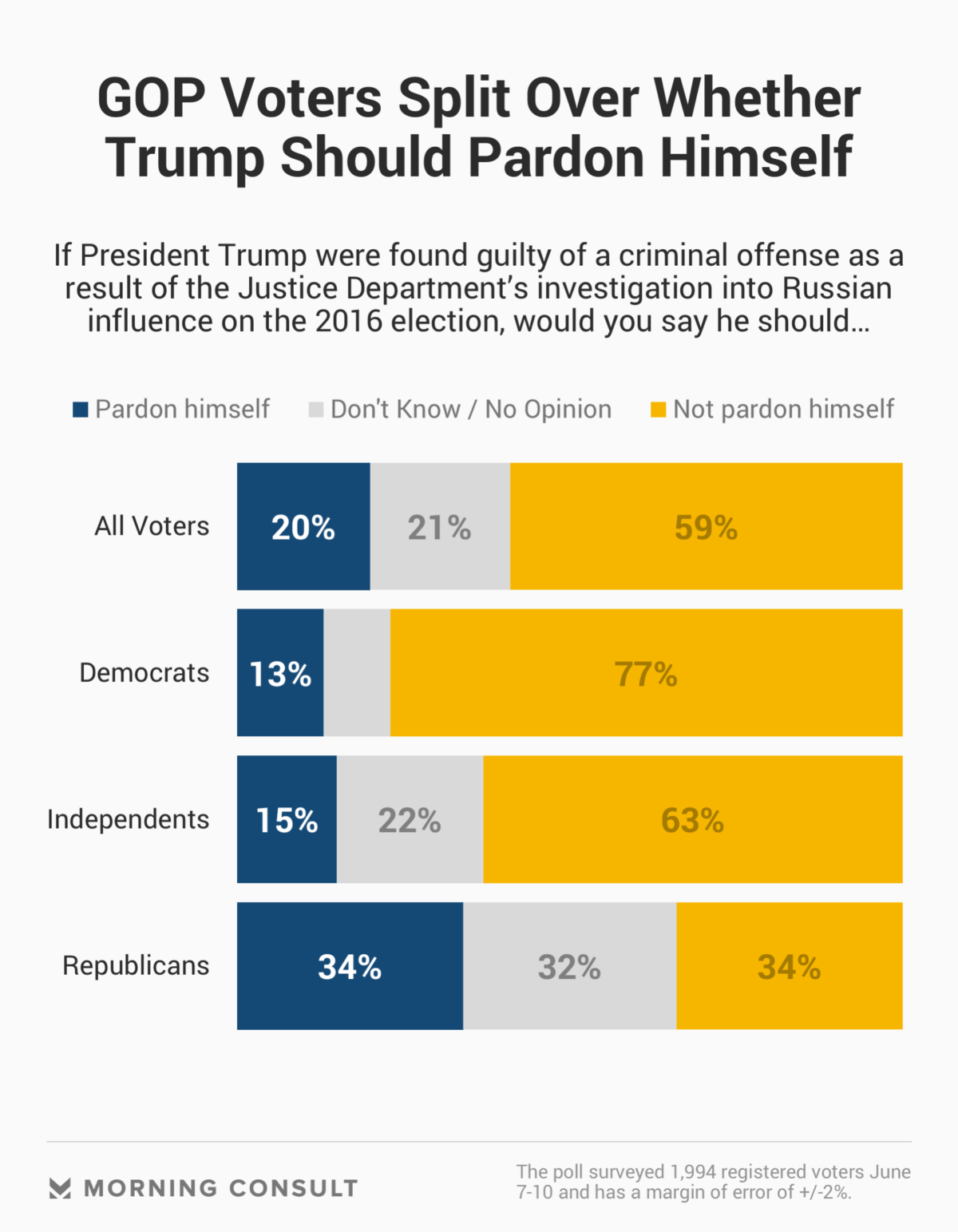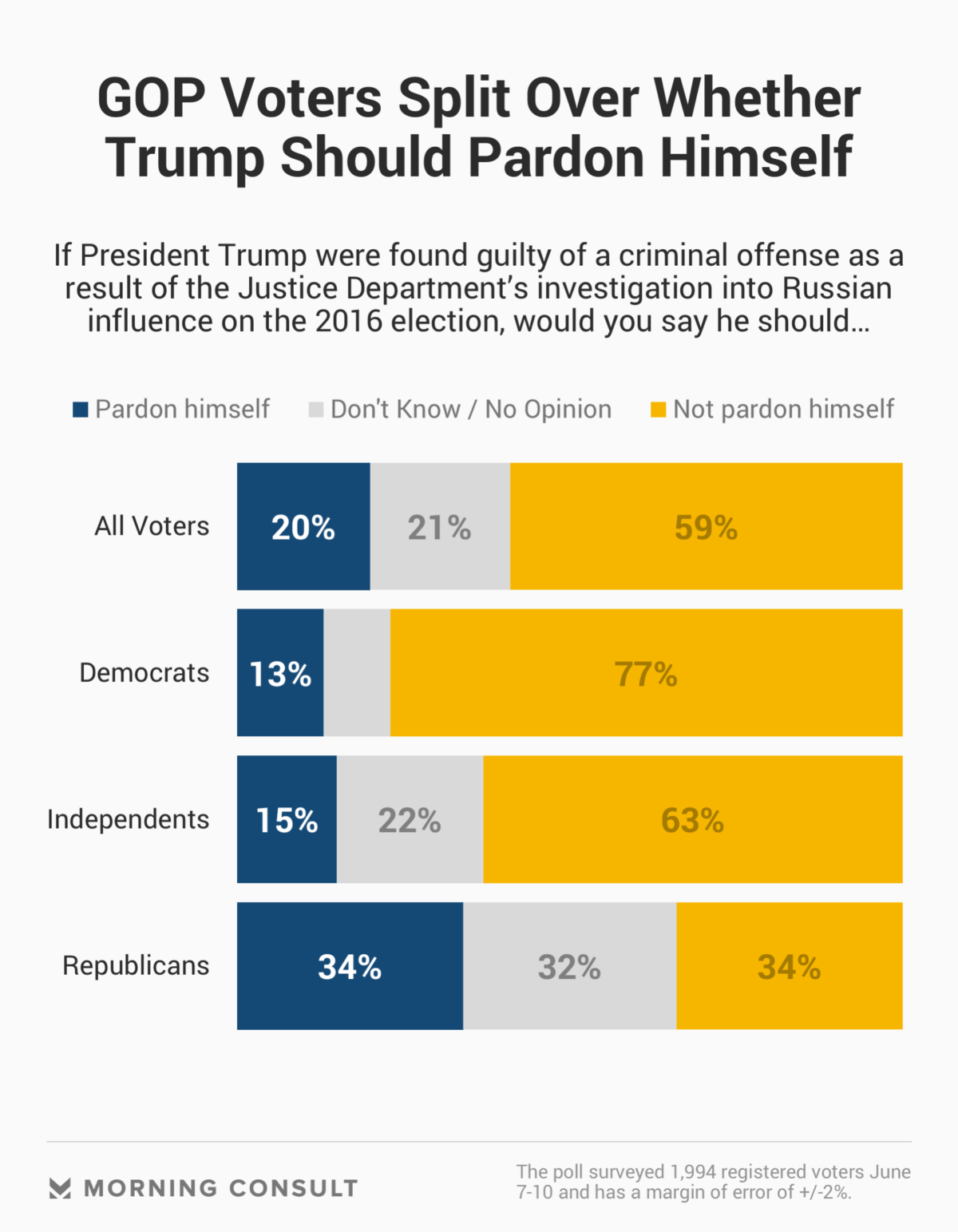 Trump claimed the "absolute right" to pardon himself in a June 4 tweet, but added, "Why would I do that when I have done nothing wrong?" Former New York City Mayor Rudy Giuliani, a member of Trump's legal team, said during an interview that aired a day earlier on NBC News that a self-pardon would "lead to probably an immediate impeachment."
No president has ever pardoned himself before, and there is no legal consensus regarding whether its legal. When voters were asked if they think such an action is permissible, Republicans were split — 33 percent said it is, with 36 percent disagreeing — while 32 percent didn't know or had no opinion. Fifty-eight percent of registered voters overall said it is not legally permissible.
Fifty-nine percent of voters said Trump should not pardon himself, a view shared by 63 percent of independents and 77 percent of Democrats.
The poll has a margin of error of plus or minus 2 percentage points.
Some Republican lawmakers, including House Speaker Paul Ryan (Wis.) and Senate Majority Leader Mitch McConnell (Ky.), have said Trump should not pardon himself.
"No one is above the law," Ryan told reporters June 6.
As special counsel Robert Mueller's investigation continues in its second year, a 48 percent plurality said Trump has tried to impede or obstruct the probe into whether his campaign had ties to Russia, up 4 percentage points since a February survey and 1 point higher than a similar March poll.
In the latest survey, a 47 percent plurality of independents and 79 percent of Democrats said Trump has tried to impede or obstruct the probe. Republicans largely stood by the president: Seventy percent said he has not impeded or obstructed the investigation, up from 69 percent in March, and 14 percent said he has, down 5 points from three months ago.
Views on the Justice Department's handling of the Russia investigation have soured since March. A 40 percent plurality of voters overall say it has been handled unfairly, compared to 38 percent who say it has been handled fairly. In March, 33 percent characterized its handling as unfair, while a 43 percent plurality said it's been fair.