A plurality of voters oppose the Trump administration's decision that fleeing domestic or gang violence will not be sufficient to qualify for asylum in the United States — but the share who support it is not much smaller.
A new Morning Consult/Politico poll found that 45 percent of registered voters oppose the policy directive, while 40 percent support it. Fifteen percent of voters said they don't know or have no opinion.
Attorney General Jeff Sessions handed down a decision last week that narrowed the type of asylum requests that will be allowed, omitting some of those fleeing domestic violence and gang violence.
"An applicant seeking to establish persecution based on violent conduct of a private actor must show more than the government's difficulty controlling private behavior," he said in a June 11 decision. "The applicant must show that the government condoned the private actions or demonstrated an inability to protect the victims."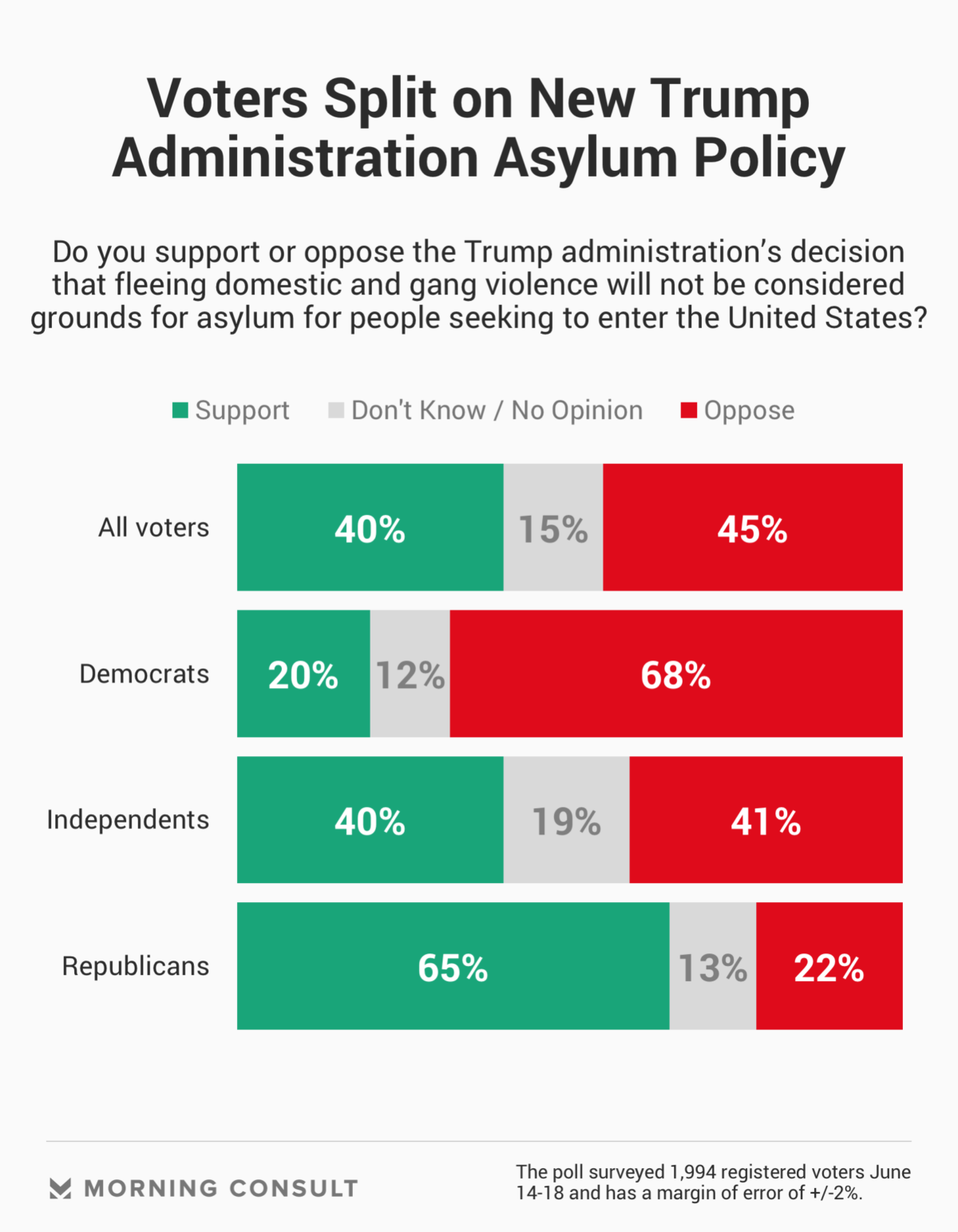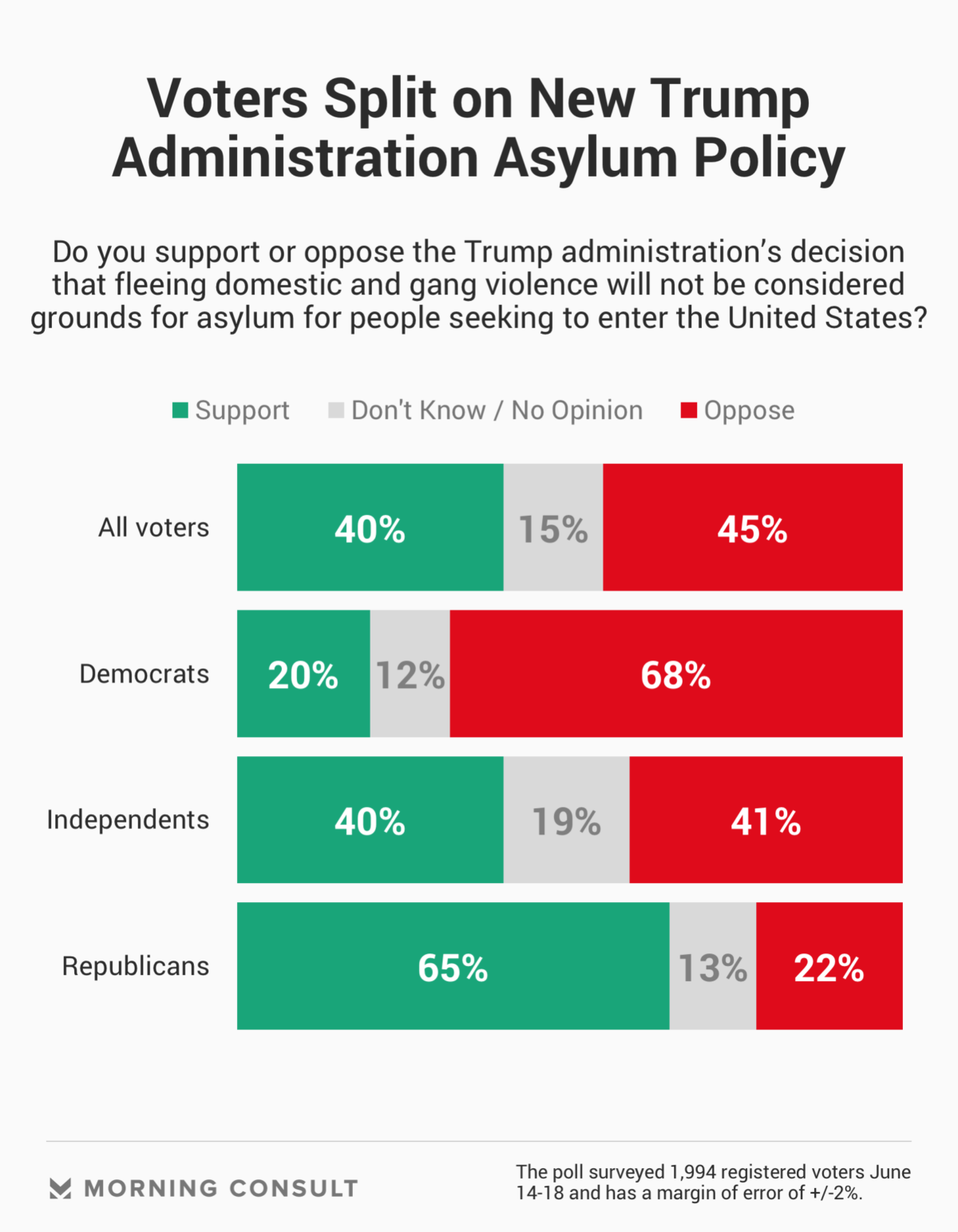 Republican voters support the Trump administration's asylum action, with 65 percent backing the decision and 22 percent opposing it. Independents are split – 41 percent oppose the policy, while 40 percent support it. Two in 10 Democrats support the decision, while a majority – 68 percent – oppose it.
The June 14-18 poll, which surveyed 1,994 registered voters, comes as immigration issues have taken prominence in the national conversation, including Sessions' announcement last week, news about the separation of immigrant families who cross the border illegally and an effort on Capitol Hill to pass immigration reform legislation.
As Republicans in the House prepare for expected votes on immigration legislation as soon as this week – including a compromise proposal pushed by Republican moderates – 43 percent of voters say passing an immigration reform bill should be a top priority for Congress, including 40 percent of Democrats and 54 percent of Republicans. Among voters overall, immigration reform tops issues such as investigating ties between Trump's campaign and Russia and passing an infrastructure bill, but trails health care and reducing the federal deficit.
Nearly half of voters (49 percent), including 83 percent of Republicans and a 47 percent plurality of independents, support the Trump administration's policy that people caught illegally entering the United States from Mexico will be referred for U.S. criminal prosecution. Twenty-two percent of Democrats support the policy, compared with 69 percent of Democrats who oppose it. Forty-one percent of all voters oppose it. The survey's margin of error is plus or minus 2 percentage points.
Overall support for the policy has dropped slightly since a May 17-19 Morning Consult/Politico survey, where 51 percent of voters – including a 48 percent plurality of independents and 85 percent of Republicans – supported the stricter policy, while 40 percent opposed it. The survey had a margin of error of plus or minus 2 percentage points.