Defense Measure Has Potential to Create Leader in Fledgling Micro-Reactor Market
Under bill signed by Trump, Energy Department to define a pilot program for a micro-reactor at a federal site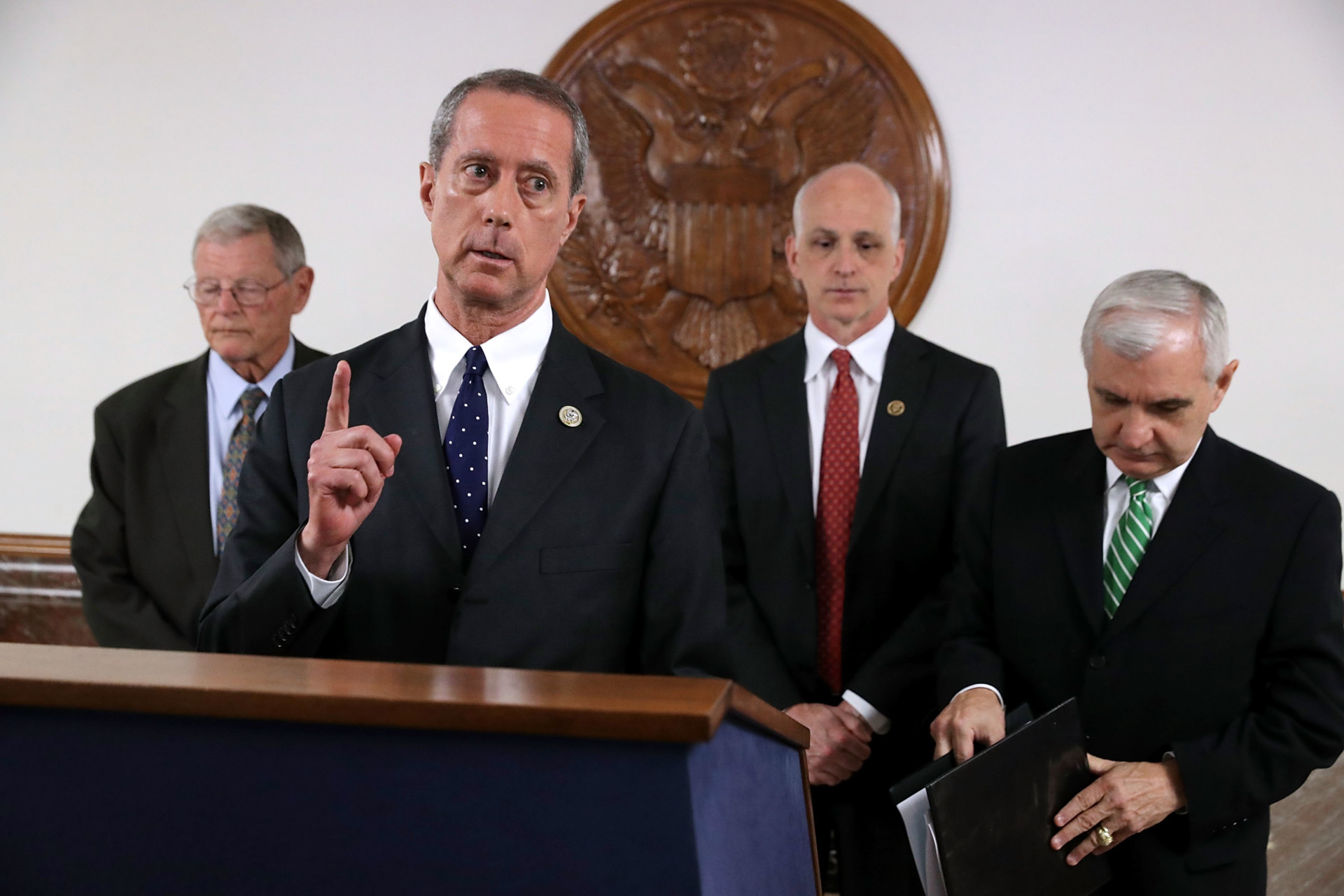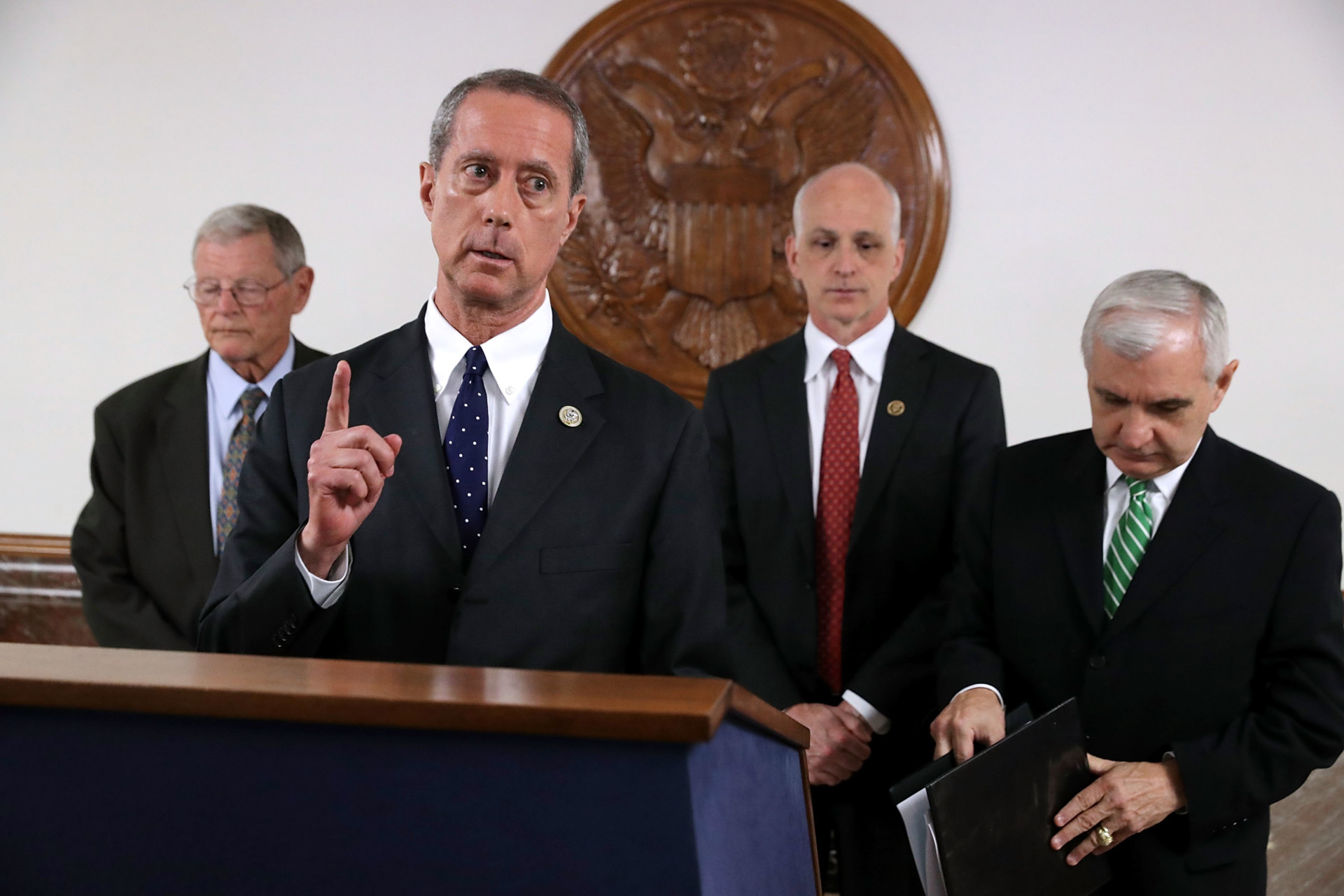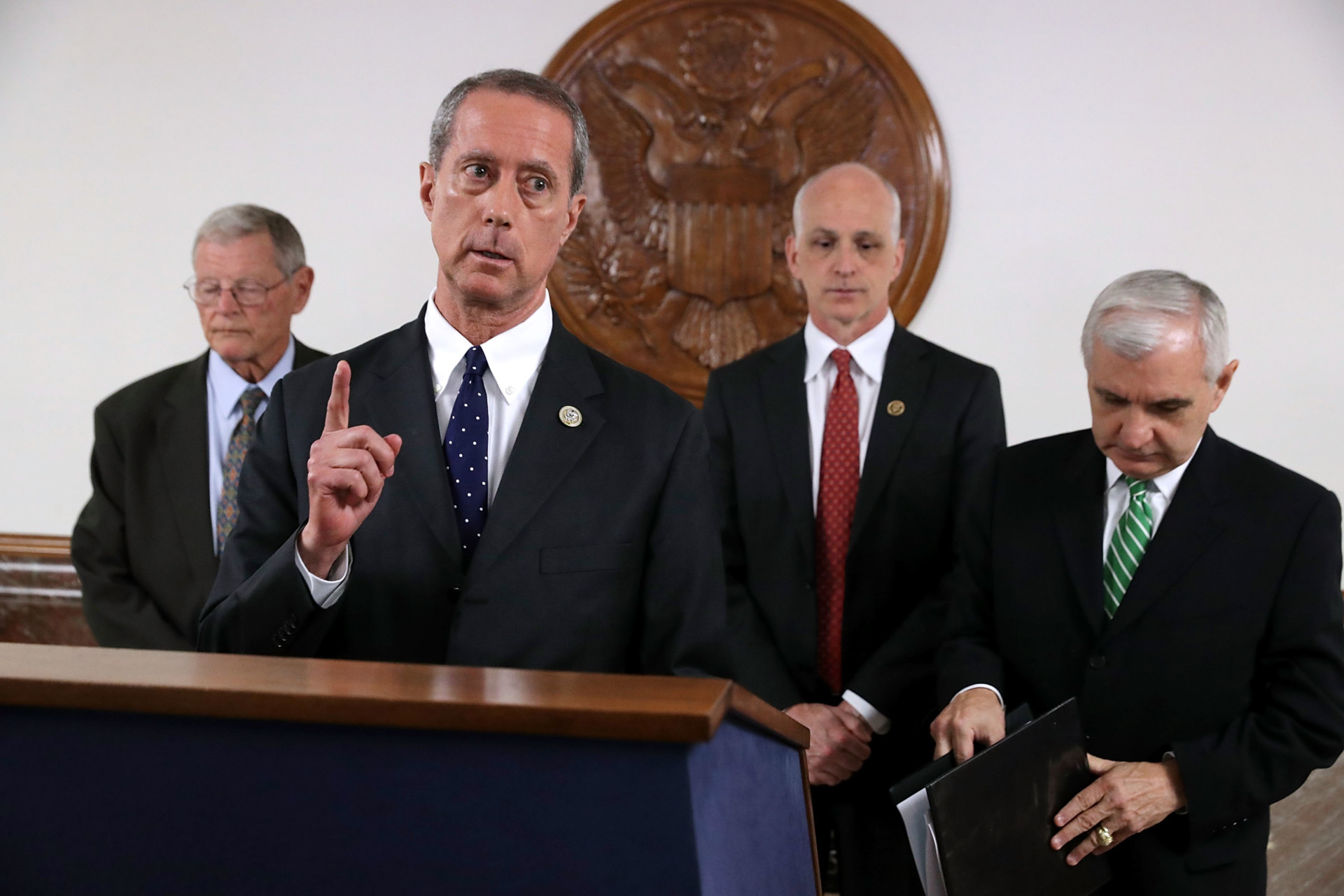 President Donald Trump's signature on the fiscal 2019 National Defense Authorization Act opens the door to eventually outfitting the Defense Department with smaller nuclear reactors it has said could help ensure the energy resilience of its bases and potentially cementing an industry leader in the promising new market of micro-reactors.
The authorization bill retains a directive requiring the Energy Department to explore what a pilot program could look like to construct a micro-reactor at a Defense or Energy Department site.
Since the Senate agreed on Aug. 1 to the conference report for the defense authorization bill, industry watchers and participants have said if the government does contract with a company on such a pilot, whichever developer is chosen stands to benefit substantially by gaining the Defense Department as a buyer. But the move would also provide "a really huge step forward for this entire industry" in showing there is demand from an institutional customer like the Defense Department, said Ryan Fitzpatrick, deputy director of the clean energy program at the think tank Third Way.
Micro-reactor companies are also looking at commercial applications for smaller nuclear designs, and the Defense Department may not ultimately be their first customer, said Marc Nichol, director of new reactor deployment at the Nuclear Energy Institute, an industry trade group. But the smaller reactors "could be game-changers for the Department of Defense," he said, as they could help the agency meet its energy reliability and resilience goals, especially in remote areas like Alaska.
The Defense Department has already started to look at using micro-reactors to increase base energy security, for example, since they require less frequent refueling than the diesel generators used at many Defense sites for electrical power. A 2016 Defense Science Board report also studied the potential use of "very small modular reactors," which it placed at under 10 megawatts-electric of output, at federal bases.
But Caroline Cochran, co-founder and chief operating officer of Oklo Inc., said the Sunnyvale, Calif., company, which is developing a 1-2 MW compact fast reactor, is wary of any federal initiatives that has the government playing "kingmaker" in the energy industry. Oklo's reactor, intended particularly for remote locations, is the only design of this size currently in the pre-application stage with the Nuclear Regulatory Commission.
The pilot program provision, originally introduced as a discussion draft and then as legislation in the House, does not initiate a pilot outright. It requires the Energy Department to report to Congress on the parameters of a pilot that would contract with an outside company to site, build and run at least one licensed micro-reactor by Dec. 31, 2027, at a Defense or Energy Department facility with critical national security infrastructure that may not currently be energy resilient. The micro-reactor would have a power production capacity of not more than 50 MW, under the bill, which is larger than most nuclear concepts deemed "micro-reactors."
The micro-reactor legislation asks the Energy Department to report on what a pilot with one "commercial entity" would look like. In that respect, the provision appears to be leading to the selection of just one company over others, Cochran said, and "could lead to the case that DOE proposes a program that doesn't actually really meet the needs of the DOD." But she added that Oklo would support studies at the Energy Department on micro-reactors.
It would have been more helpful if the provision required the government to examine what is needed to support micro-reactor demonstrations, said Jacob DeWitte, Oklo's co-founder and chief executive.
Oklo and Portland-based NuScale Power LLC are two companies with nuclear concepts that would qualify for inclusion in the Energy Department's analysis under the provision, based off their design sizes and anticipated timelines to deployment.
In June, Tom Mundy, NuScale's chief commercial officer, said the company "would certainly consider participating in the study." NuScale's small modular reactor design can produce 50 MW of power and is the only such design to have passed the first phase of the NRC's six-phase safety review to date. Mariam Nabizad, NuScale's director of communications, said via email on Aug. 7 that NuScale looks forward to answering any questions the Defense Department may have on the report.
Because a project under a theoretical pilot could be exclusively for Defense Department use, it could mean that an NRC license might not be required for that type of design, which would result in cost savings, Harlan Bowers, president of X-Energy LLC, an advanced nuclear reactor design and nuclear fuel fabrication company, said Monday.
The Greenbelt, Md., company, which Bowers said is working on a high-temperature gas-cooled reactor design of 75 MWe and another design of about 3 MWe, could be a contender for such a pilot program's 2027 operation deadline as long as the company were to have "adequate funding in order to staff up an engineering workforce," said Bowers.
NEI's Nichol said the Energy Department would also be likely to take a look at Westinghouse Electric Co. LLC's eVinci reactor, which can produce combined heat and power from between 200 kilowatts of electrical energy and 25 MWe. Westinghouse declined to comment.
In a revision from the version passed in the House on May 24, the conference report language narrows the scope of the pilot program to be for micro-reactor licensing at "Department of Defense facilities with high energy intensity and currently expensive utility rates" and at Department of Energy facilities.
Nichol said the change may be intended to narrow such a pilot to a more remote Defense Department base, where electric costs tend to be higher since the diesel generators that power a lot of remote bases cost much more than natural gas-fired power available to less remote locations.
Given the newness of the law, it is not yet clear how the Energy Department will implement the micro-reactor provision or what timeline it will follow.
In an email Aug. 7, the Energy Department called it "premature to speculate as to the methods and timelines it might employ" to implement the study and did not respond to a request for comment after the bill was signed.
A congressional aide familiar with the provision also expressed uncertainty by phone Aug. 7 over the next steps the government will take to implement the directive or its possible timeline.  
Asked how the Defense Department intends to help implement the study, a spokesperson pointed to the department's Aug. 1 press release on passage of the defense authorization bill.