Top 5 Washington Predictions for 2019
Two veteran Capitol Hill communicators mull what's next in Trump's – and Pelosi's – Washington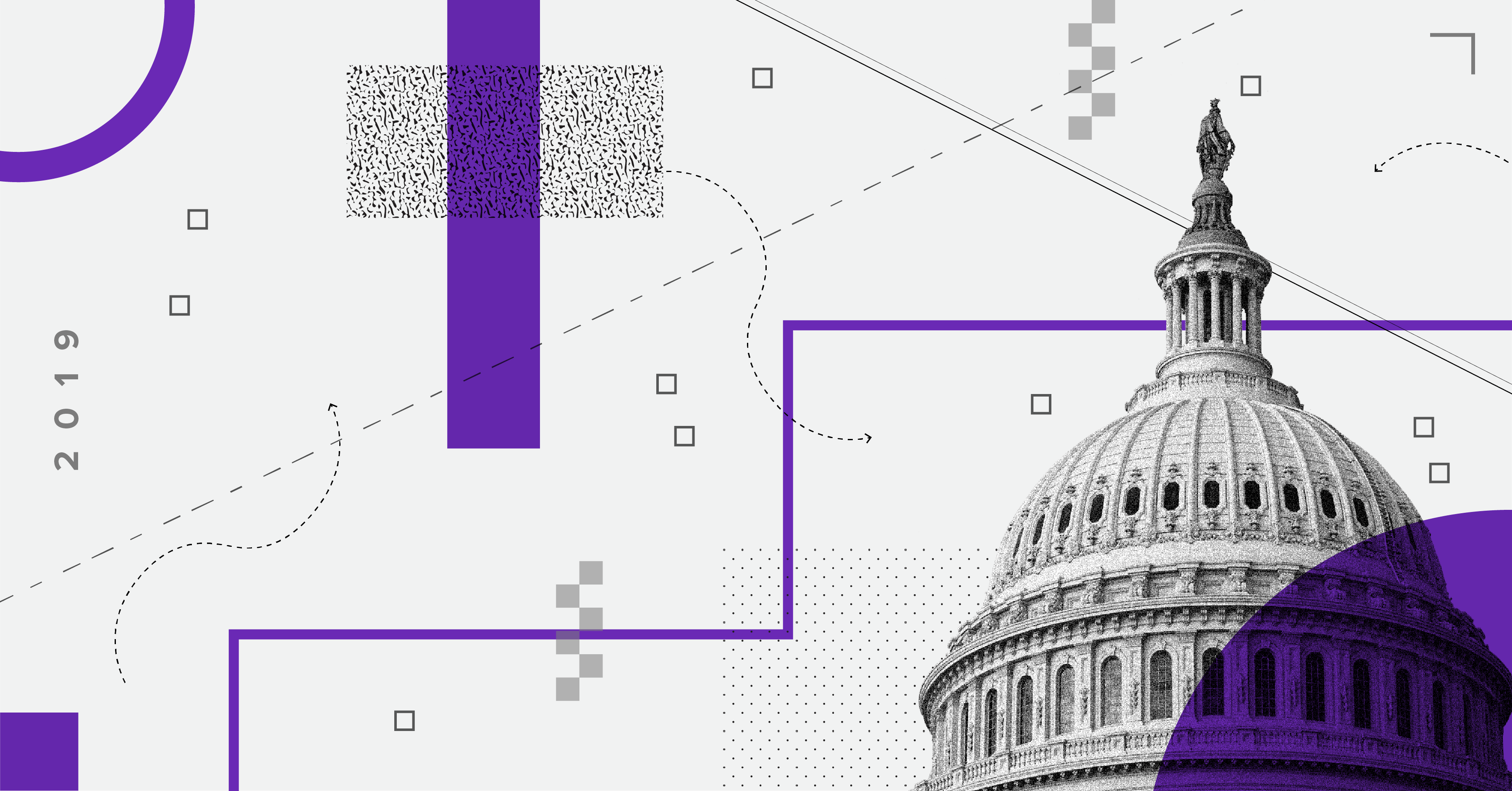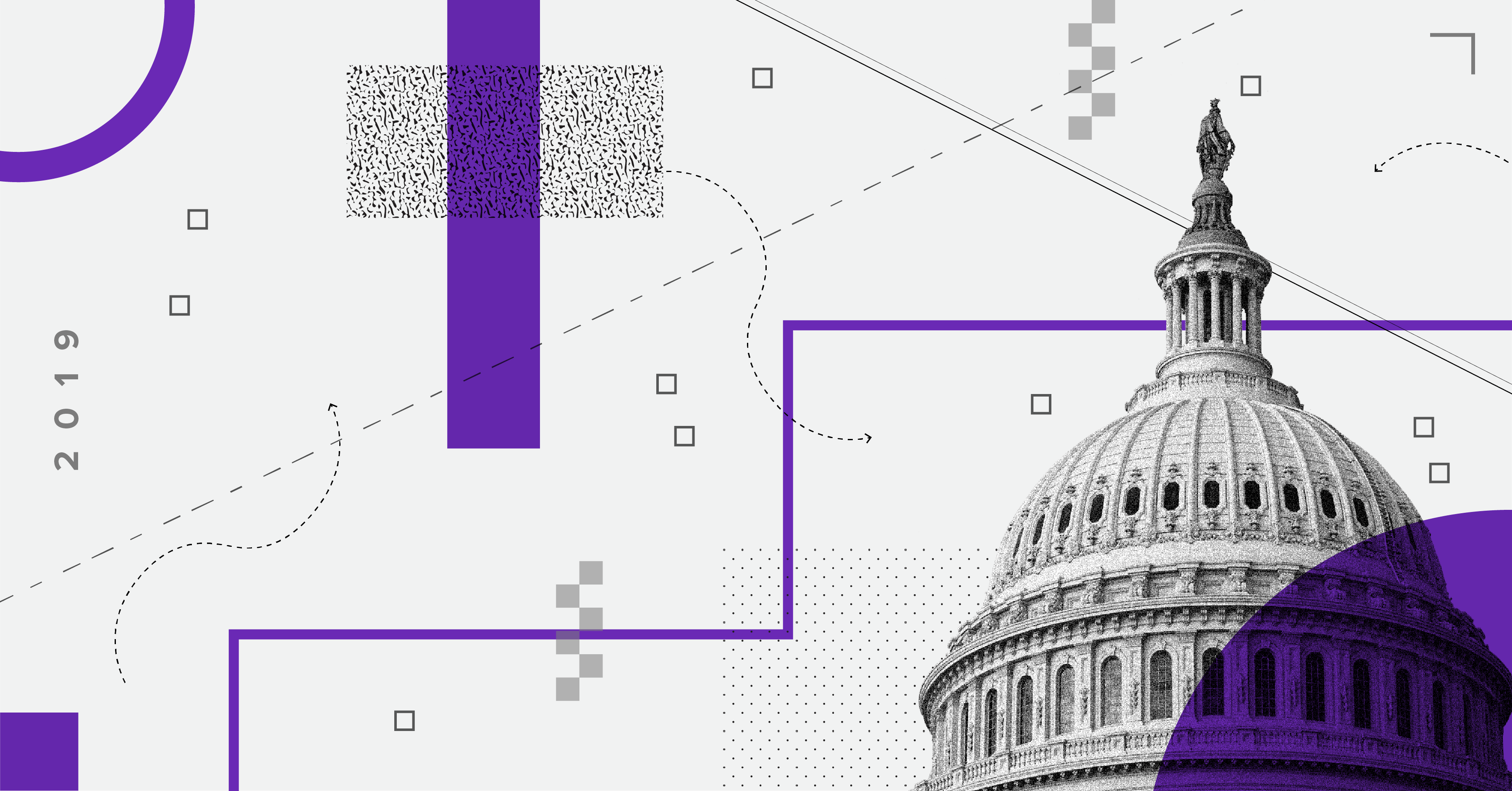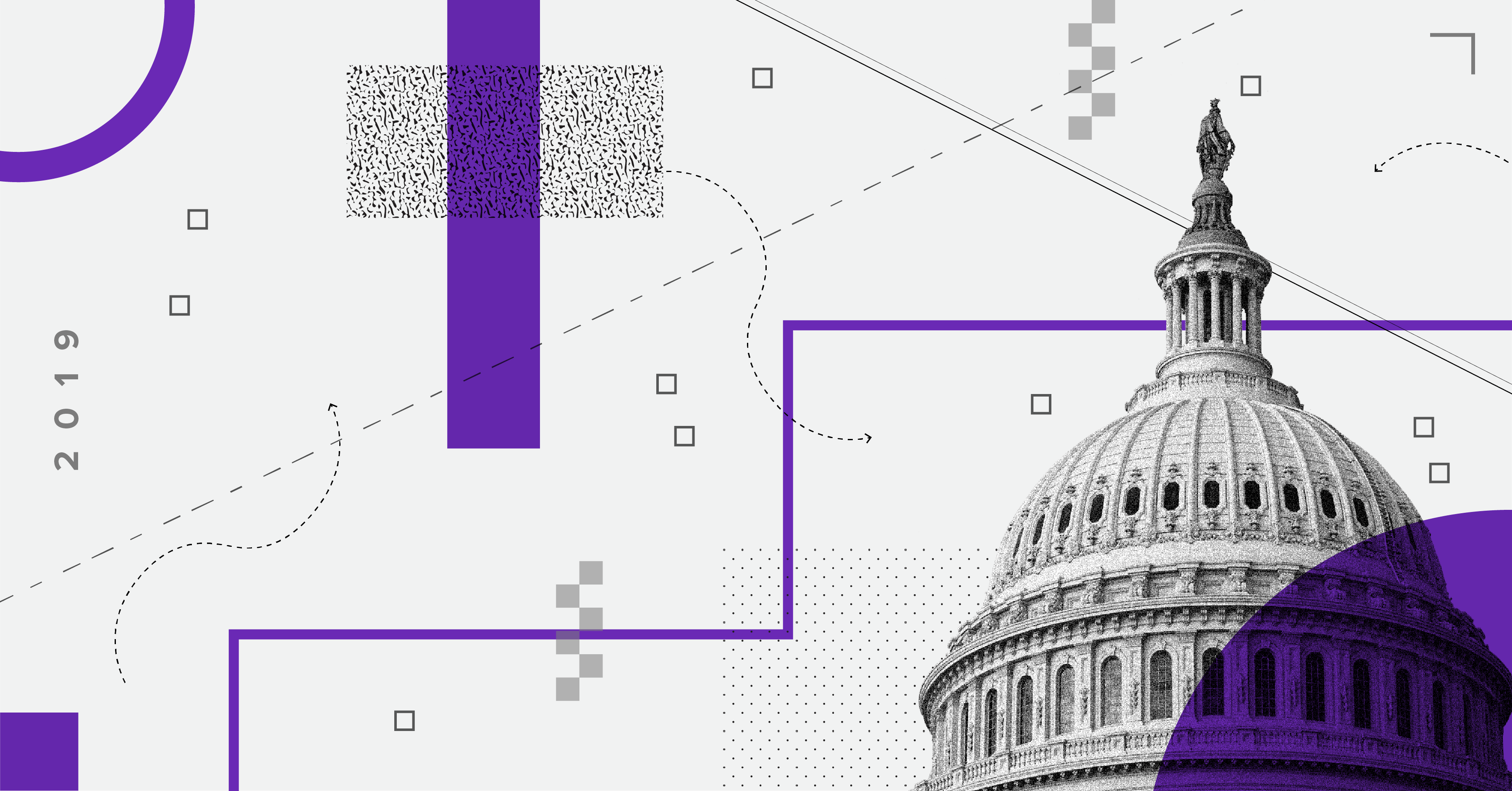 Questions abound concerning whether anything will be accomplished legislatively with big issues of health care, immigration on horizon.

Democratic strategist predicts there's "not a snowball's chance in hell" Trump will get his wall money.

Former GOP official says earmarks may not help leaders like they used to.
With an emboldened Democratic House majority, the real beginning of the race for the Democratic presidential nomination and the expected crescendo of investigations into the president and his associates, 2019 is likely to be the most difficult year yet of Donald Trump's time in Washington.
But that doesn't mean it'll be an easy year for Democrats. Expected House Speaker Nancy Pelosi (D-Calif.) will have to balance the needs of an ideologically diverse new majority and steer the party's messaging ahead of the next election. Senate Minority Leader Chuck Schumer (D-N.Y.), who has fewer vulnerable members seeking re-election, faces an activist base likely to demand a more aggressive posture against Republican efforts to reshape the judiciary.
Questions also abound regarding what will be accomplished legislatively, with a possible Supreme Court ruling on the status of "Dreamers" and the chance of impeachment proceedings hanging over the Capitol.
"Given the fact that Trump is up for re-election, and it will still take 60 votes to get anything out of the Senate, I expect very little if anything to happen for the next two years, with the exception of appropriations bills," said Democratic strategist Jim Manley, a former chief spokesman to then-Senate Democratic leader Harry Reid of Nevada.
Pelosi and Schumer will be under pressure
Republican strategists say Pelosi is in the unenviable position of managing a diverse Democratic caucus full of both conservative Democrats who beat Republicans in competitive seats and liberals armed with strong online presences who won safe open seats.
"House Democrats were elected thinking they could reverse the Trump agenda and save America, and they're going to run very quickly into the reality of the limited power of the majority," said Michael Steel, a partner at Hamilton Place Strategies who worked in communications for Republican congressional leaders during Pelosi's first speakership and after the GOP won the House in the 2010 elections.
In the Senate, Schumer is managing a caucus that features several potential Democratic presidential aspirants, including Cory Booker of New Jersey, Sherrod Brown of Ohio and Amy Klobuchar of Minnesota — but strategists said they did not expect that to give Schumer much heartburn.
Schumer, who took flak from some activists on the left for what they viewed as an overly conciliatory stance on judicial nominations, also has fewer vulnerable members to defend this cycle. And while Manley said Schumer "doesn't have that many tools available to him," there may be fewer deals to confirm judges en masse.
Mueller findings and impeachment threat will loom large
If 2018's year-end slew of action from Mueller's investigation is evidence, 2019 will likely bring new information on Russia's interference in the 2016 election and possible ties to Trump's inner circle and other legal trouble.
Steel said he expects the political pressure on House Democrats to move forward on impeachment to be "irresistible." In the latest Morning Consult/Politico poll, 69 percent of Democrats said Congress should start the impeachment process, up 8 percentage points since November. A slim plurality (43 percent) of all voters in the recent poll opposed Congress beginning impeachment proceedings.
"I think she's playing it adroitly in the sense that impeachment, like a government shutdown, is inherently unpopular. Whether or not they do it, she wants to create the impression that she was forced into it," he said.
Manley said he anticipates Pelosi playing it in "a very deliberate and methodical fashion."
"It's only going to occur after a lot of research and some substantive hearings about the issues," he said.
Immigration debate rests on DACA decision
Manley, Reid's top communicator during the immigration reform efforts at the end of the Bush administration, said there's "not a snowball's chance in hell" Trump will get funding for his proposed wall along the U.S.-Mexico border under a Democratic majority in the House.
He's also skeptical there will be any legislative movement at all on the issue of immigration. Steel agreed – though he said it wasn't impossible.
"Just as only Nixon could go to China, only Trump can make agreements on immigration reform," Steel said. "If it doesn't get done relatively quickly, it starts getting caught up in the Democratic primary campaign."
One potential development could end up forcing action on the issue. The administration has asked the Supreme Court to allow an immediate phase-out of deportation protections for so-called "Dreamers" — young people who were brought to the country illegally, often with their parents. A court ruling in Trump's favor could give him leverage he doesn't currently have and force Democrats to the table.
"Under that situation, Democrats would have some tough decisions to make, but whether they would go along with anything remains to be seen," Manley said.
Earmarks may return, but it won't be like the old days
When they take the House, Democrats may move to bring back earmarks, a form of congressionally directed spending killed by Republicans after the 2010 tea party wave. Polling in January 2018 found that many voters either opposed or did not have an opinion on reinstating them, with 21 percent supporting it and 41 percent opposing it.
If they are brought back in some form, Steel said he doesn't expect that to grease the skids quite like it used to.
"Earmarks require a world where you can rail against out-of-control government spending at a national level and at a local level brag about the spending you have secured. The world doesn't work that way anymore," he said.
Republicans will probably stick with Trump
Policy movement on big issues, such as foreign policy, health care, spending and immigration could come down to whether Republicans are willing to stand up to Trump if he's on a different page. Steel said he can envision it, particularly under Senate Majority Leader Mitch McConnell's (R-Ky.) leadership.
"Sen. McConnell's job is not protecting the president," he said, noting a number of states where Republican senators up for re-election in 2020 may have their work cut out for them. "You can see places where having no daylight between Senate Republicans and the president is not politically smart."
Manley said he expected Republicans in 2019 to stick by the president, who has a December national average approval rating 11 points underwater, with 42 percent approving of his job performance.
The former top Reid aide said it was possible that could change if the bottom drops out on public sentiment.
"Ask me again when the president gets down to 30 percent approval rating," he said.
Cameron Easley contributed.