Trump Dominates Hogan in Hypothetical GOP Contest
No. 45 boasts big lead over the popular Maryland governor, other potential challengers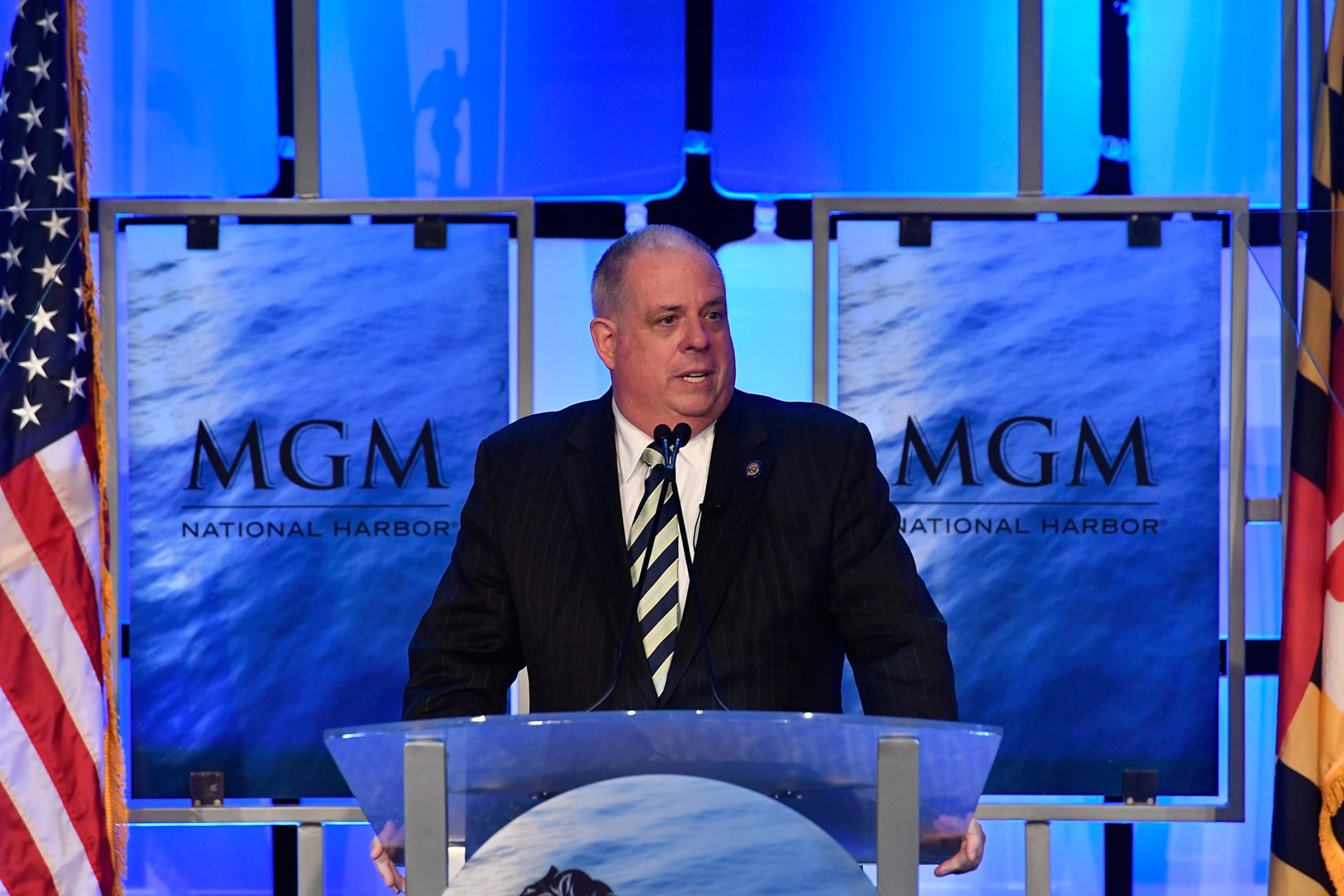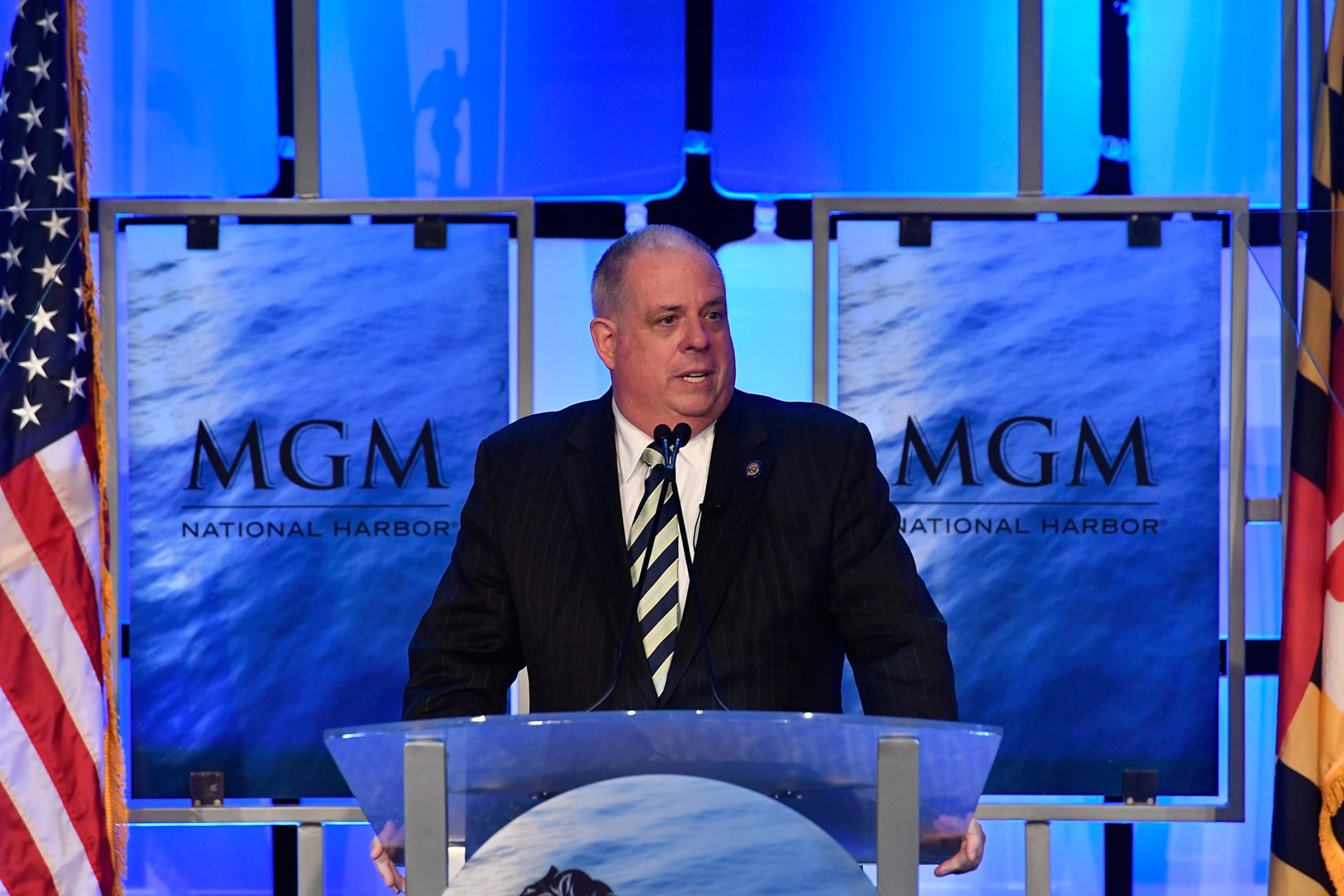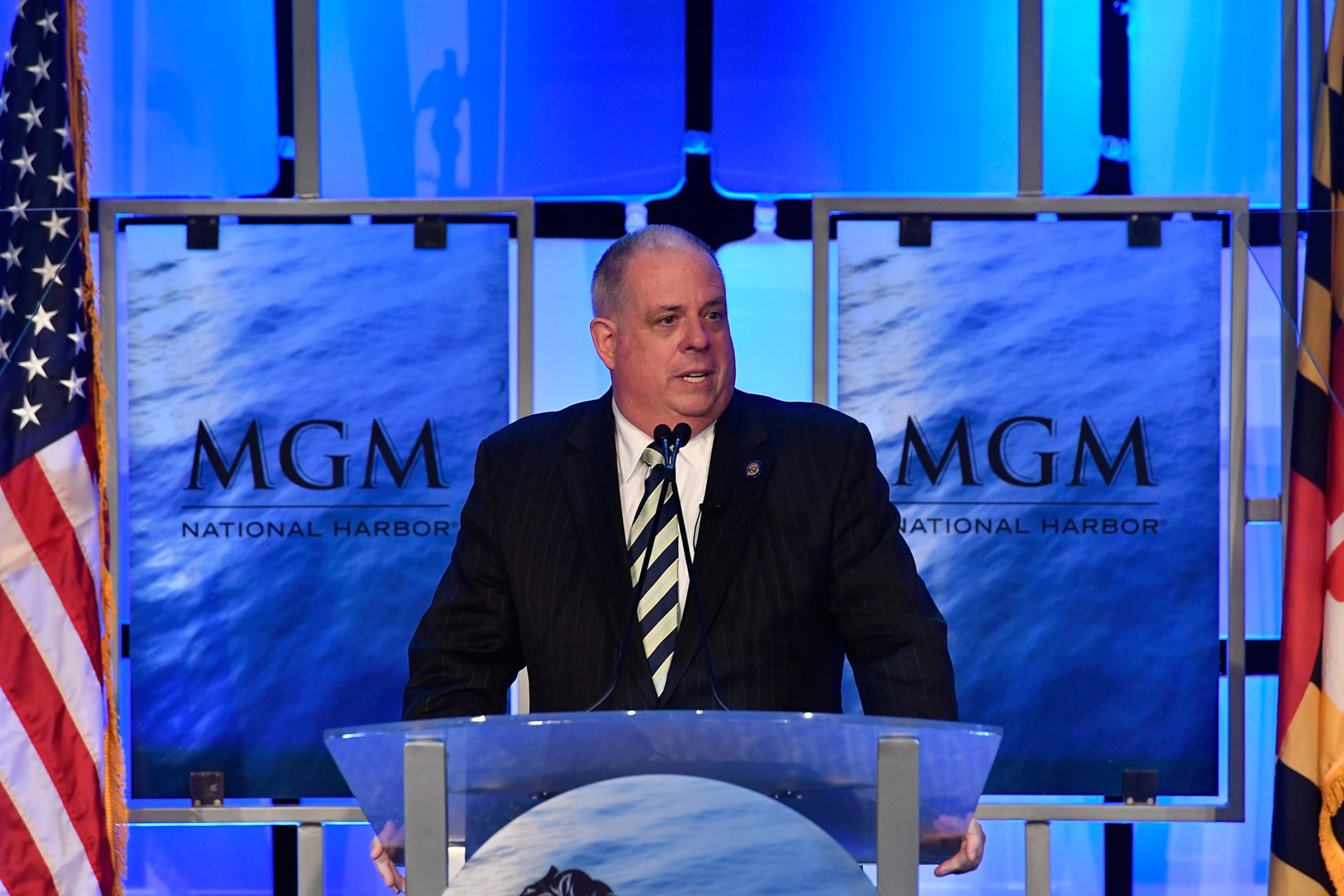 73% of GOP voters said they'd vote for President Donald Trump over Maryland Gov. Larry Hogan if the Republican presidential primary were held today.

Trump held leads of 59 percentage points or more over Hogan, former Ohio Gov. John Kasich and former Massachusetts Gov. Bill Weld.

Republican women were roughly 10 points less likely than their male counterparts to back the president if the primary were held today.
Gov. Larry Hogan (R-Md.) has stoked speculation about his 2020 ambitions during the past few months as he's broken with President Donald Trump in speeches and interviews and paid a visit to Iowa voters. But a new poll reveals he'd have an uphill climb to the nomination.
The Morning Consult/Politico survey of 1,994 registered voters found 73 percent of Republicans would back Trump in a hypothetical head-to-head primary, compared with just 9 percent who said they would vote for Hogan. The deficit was mirrored in hypothetical matchups with two other potential Republican contenders, former Govs. John Kasich of Ohio and Bill Weld of Massachusetts, who is formally exploring a bid.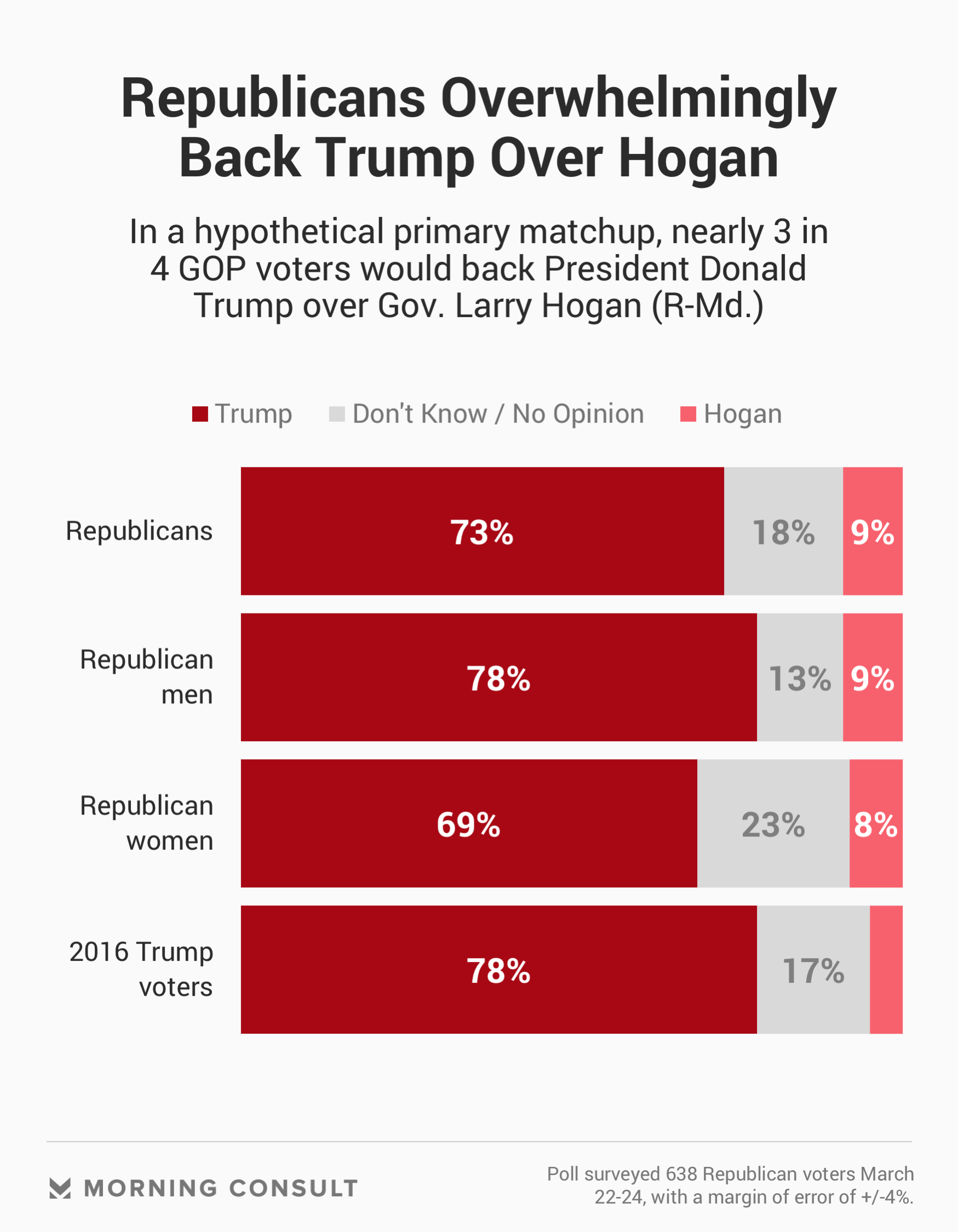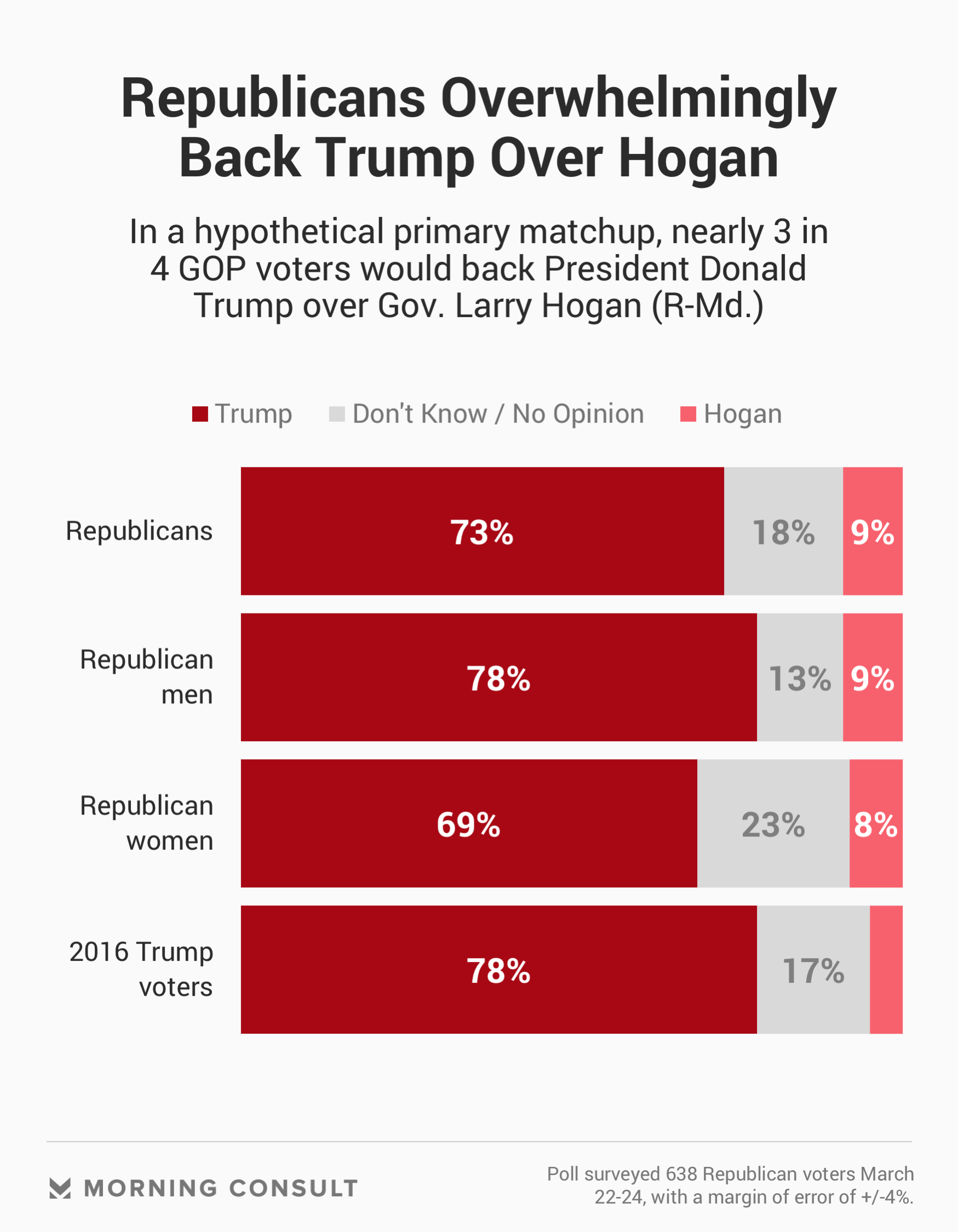 As recently as last week, Hogan publicly shrugged off talk of an intraparty challenge to Trump — who, despite his unpopularity among the electorate overall, retained the approval of 83 percent of GOP voters in the March 22-24 poll, which has a margin of error of 4 percentage points among Republicans.  
After his trip to Iowa earlier this month, Hogan is set to speak at Politics and Eggs in New Hampshire on April 23, and one of his aides reportedly told the Washington Examiner he is still mulling a run against the president.
Hogan enjoys broad support in his home state, with the second-highest approval rating (68 percent) of any governor in the country according to Morning Consult's latest rankings. Eighty-five percent of GOP voters in the Old Line State approved of Hogan's job performance in the fourth quarter of 2018, placing him just behind Republican Govs. Greg Abbott of Texas and Chris Sununu of New Hampshire in terms of popularity with the party's base.
Despite his favorability at home, 58 percent of Republicans nationwide said they'd never heard of the Maryland governor – about the same as the share who said they'd never heard of Weld. One in 10 Republicans across the country said they had a favorable view of Hogan, while 13 percent said they had an unfavorable view.
In all three potential matchups, Republican women were roughly 10 points less likely to back Trump than Republican men, although those voters also weren't moving firmly into the column of the challengers, with a little more than 1 in 5 opting to say they didn't know or had no opinion.
And while Kasich has said he couldn't beat Trump in a primary, the former Ohio governor and 2016 presidential hopeful, who has a higher national profile than the other politicians tested in the survey, did fare slightly better against the president in the survey.
Thirteen percent of Republicans said they'd back Kasich, while 72 percent opted for Trump.