Over the past five years, there have been some big moves in the morning news scene as longtime anchors such as Charlie Rose and Matt Lauer were ousted amid sexual harassment allegations. But new polling shows that despite the changes to the morning anchor lineup at CBS and NBC, ABC's "Good Morning America" is the favorite among the public.
The Morning Consult/The Hollywood Reporter poll, which surveyed 2,201 U.S. adults from April 17-21, found that "Good Morning America" was the most popular morning show, with 49 percent of adults having a favorable opinion of the program, with "Today" coming in second (43 percent), followed by "CBS This Morning" (42 percent).
Of the main morning shows on broadcast television, "Good Morning America" has shown the most stability with hosts, with the same trio — Robin Roberts, George Stephanopoulos and Michael Strahan — anchoring the show since September 2016.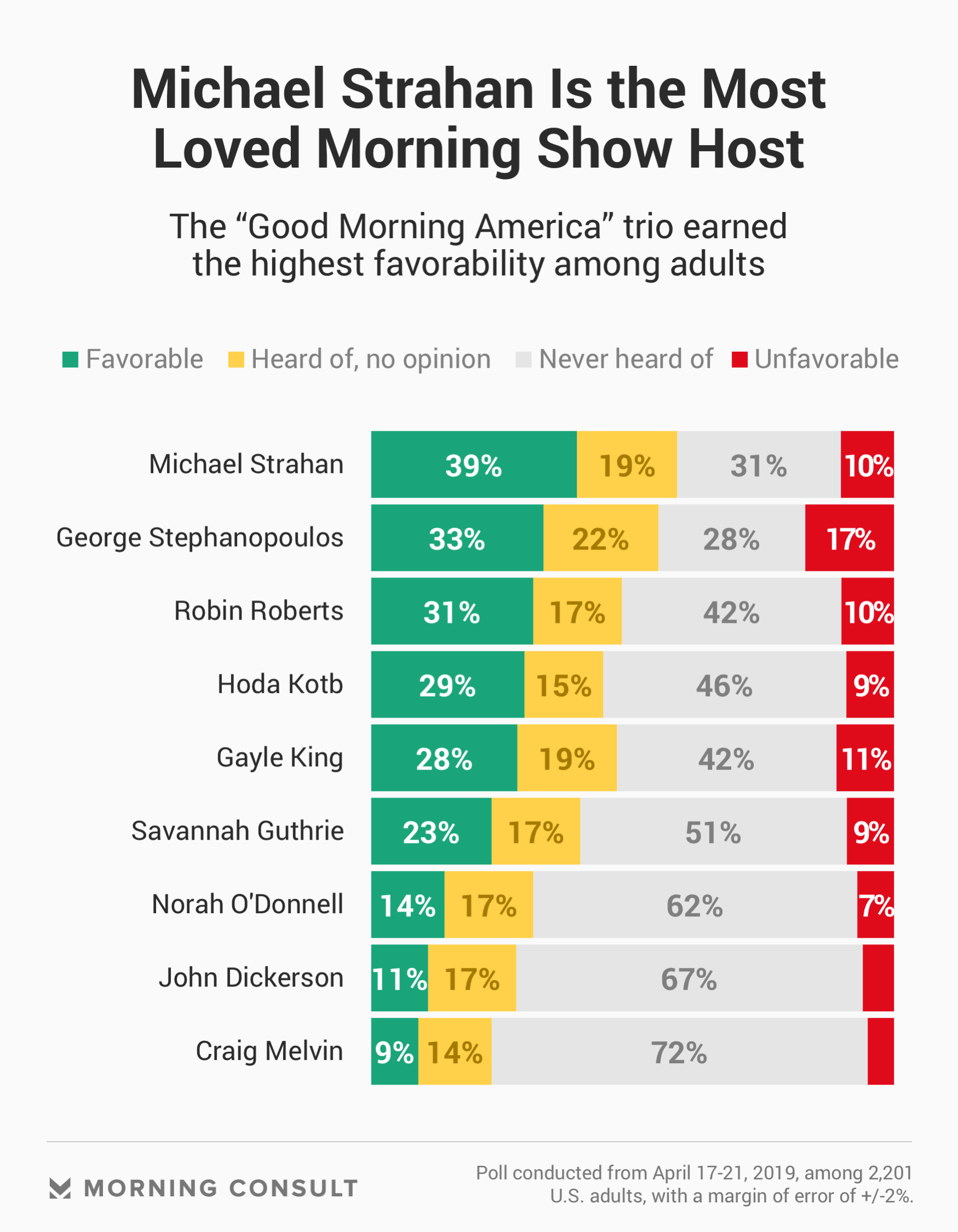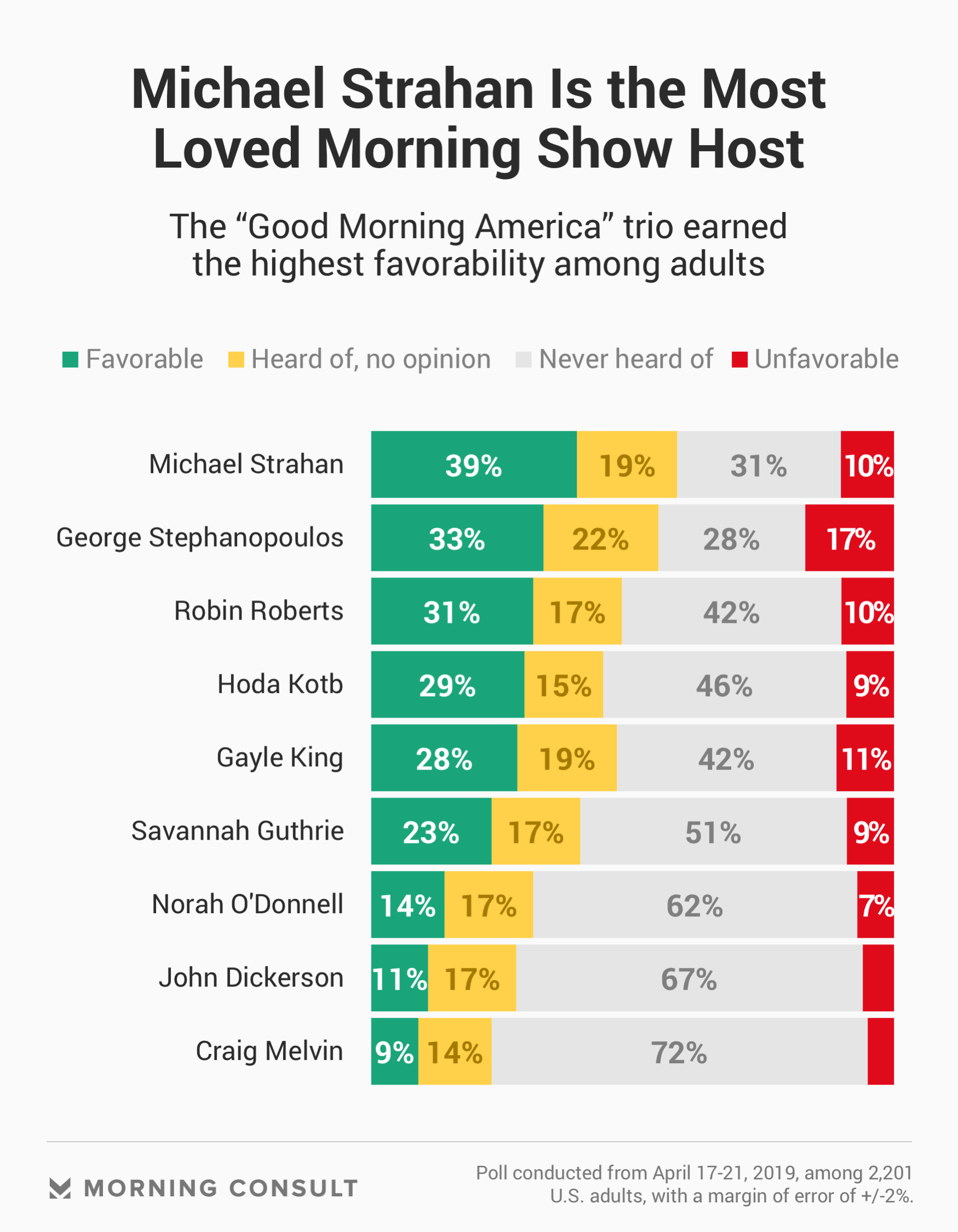 The anchors in the lineup at "Good Morning America" are also the most popular among adults compared to their counterparts at other networks, with Strahan (39 percent), Stephanopoulos (33 percent) and Roberts (31 percent) beating out "Today's" Hoda Kotb, who has a favorability of 29 percent. Gayle King had the highest favorability among "CBS This Morning" anchors, coming in one point behind Kotb at 28 percent. The poll's margin of error is 2 percentage points.
Roberts was also the most trusted of the morning show hosts, with 41 percent of adults saying they trusted her "a lot" to tell the truth. King was second-most trusted (38 percent) and Kotb and her co-host Savannah Guthrie came in third (36 percent each).
According to Nielsen data, "Good Morning America" has been the top-rated morning show, in terms of viewership, since 2015. In 2015, it averaged over 5 million viewers, topping "Today," which averaged just over 3.5 million viewers that year, and "CBS This Morning," which had about 3.4 million viewers on average.
In 2019, "Good Morning America" is still beating out the competition, averaging over 4.1 million viewers as of April 21. "CBS This Morning" remains in second place, with an average of roughly 3.2 million viewers, and "Today" is a close third, with just over 3.1 million viewers.