Public Divided as Filmmakers Shun Georgia Over 'Heartbeat Bill'
Five production companies said they will stop filming in Georgia after passage of abortion ban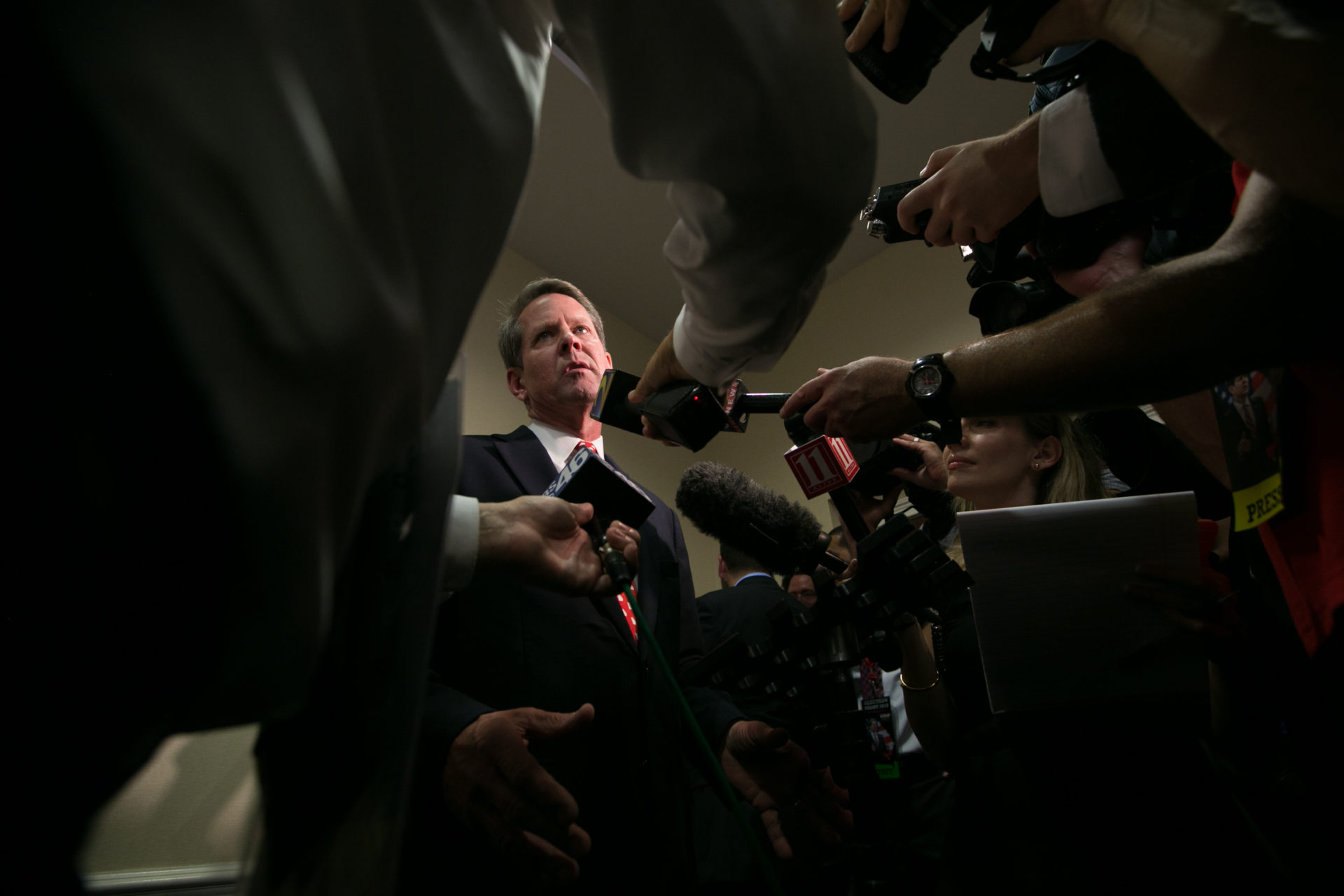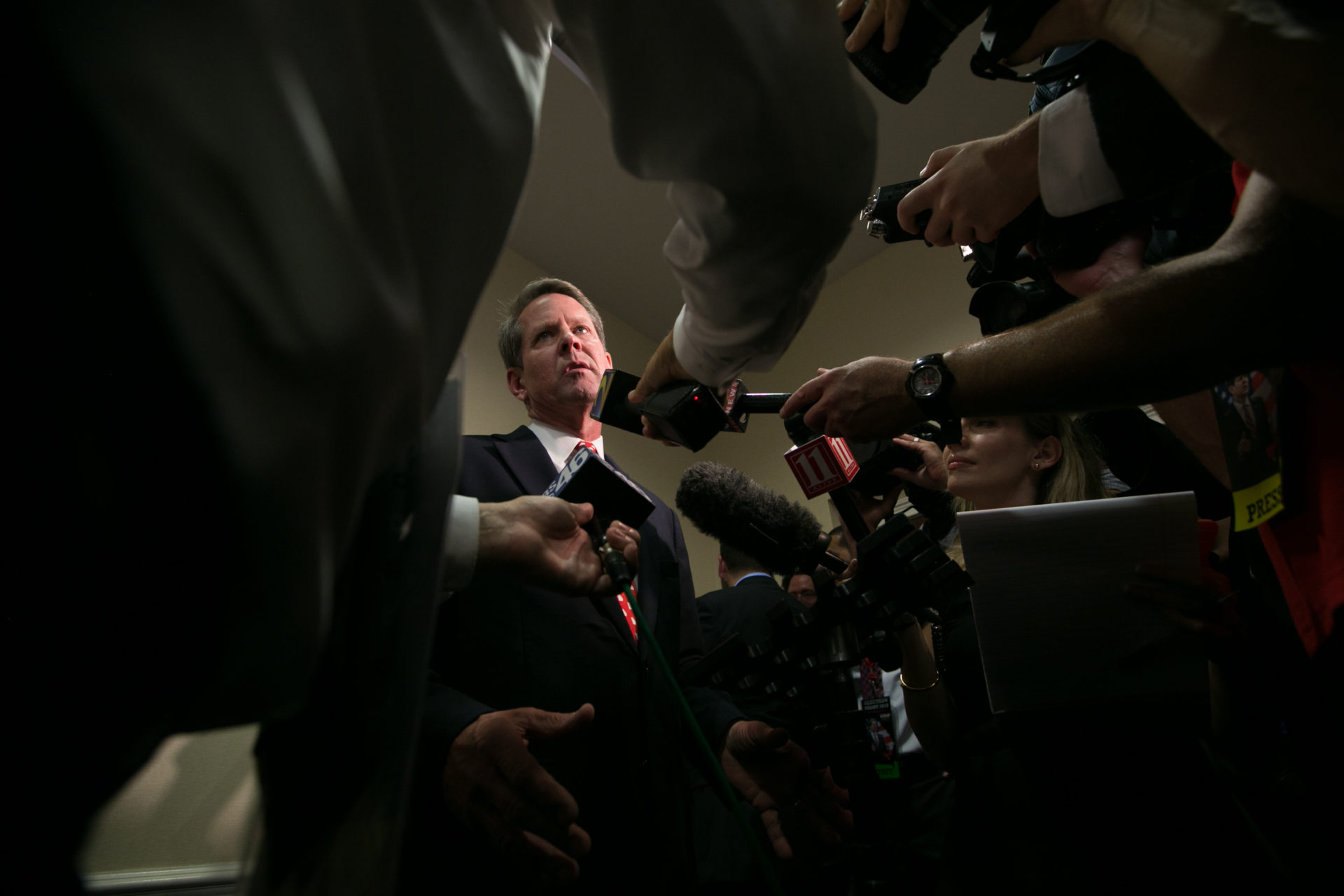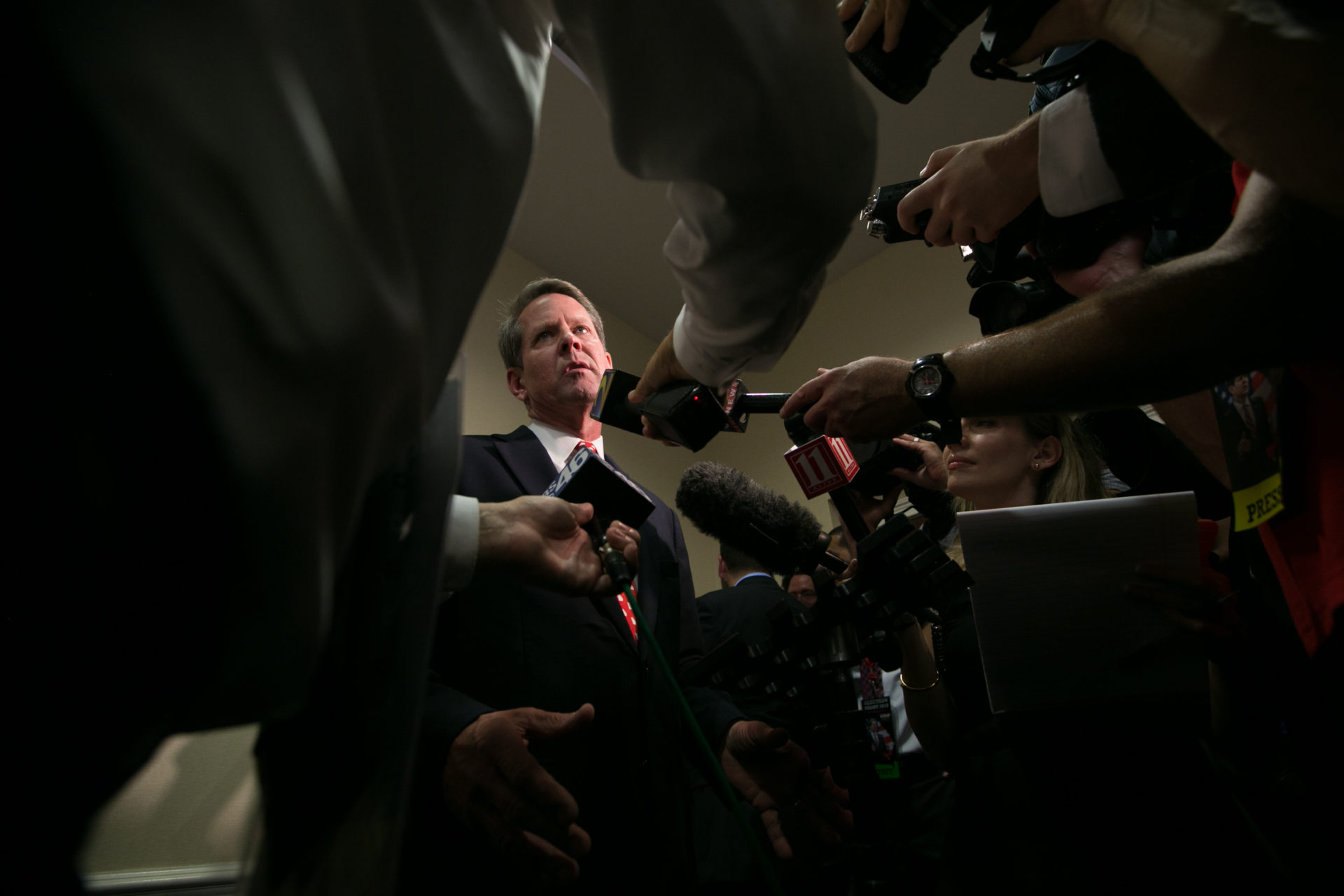 The public is split on whether it was appropriate for five production companies, including the firm behind "Vox Lux" and "First Reformed," to stop filming in Georgia after state lawmakers passed a law that bans abortion after a heartbeat is detected.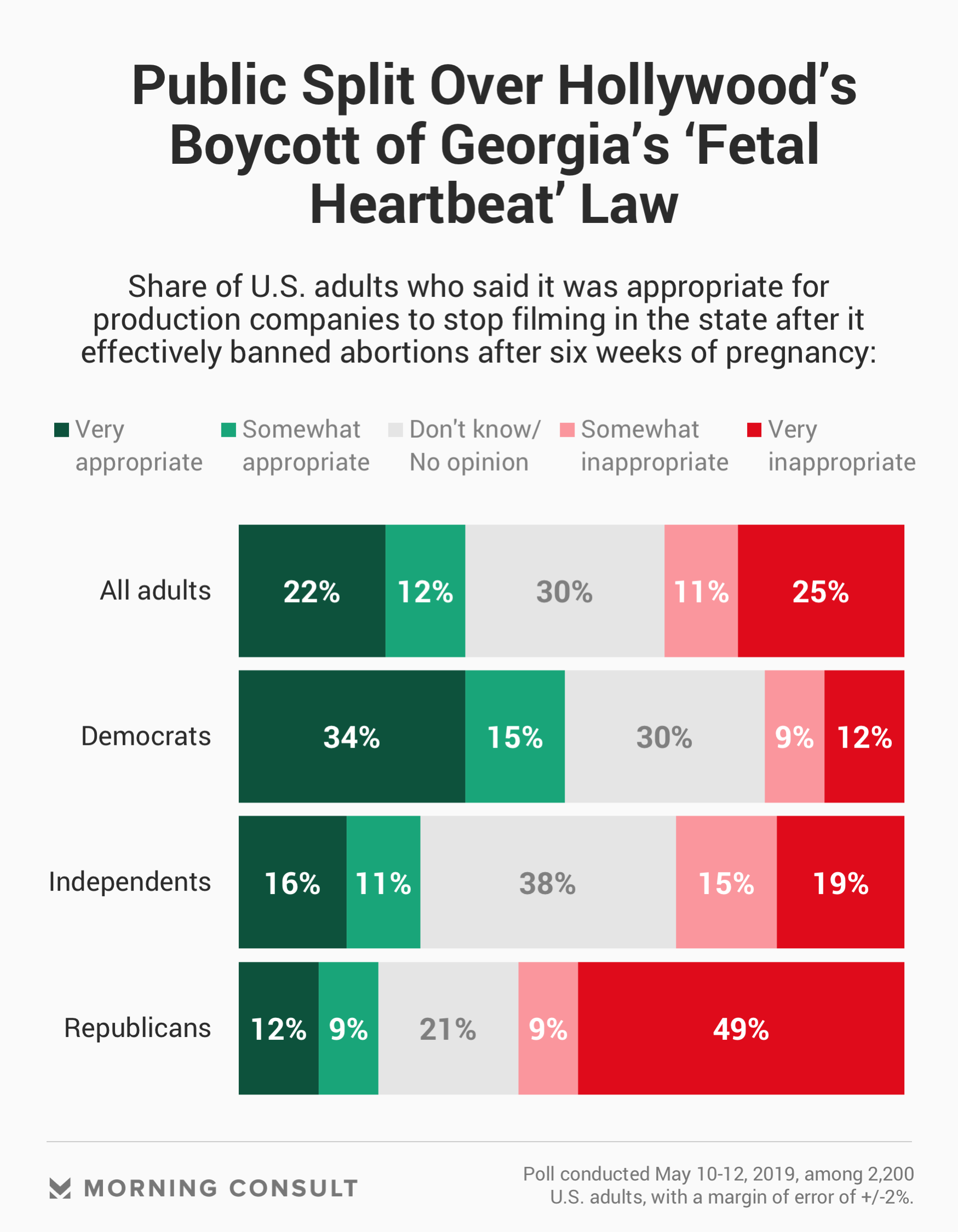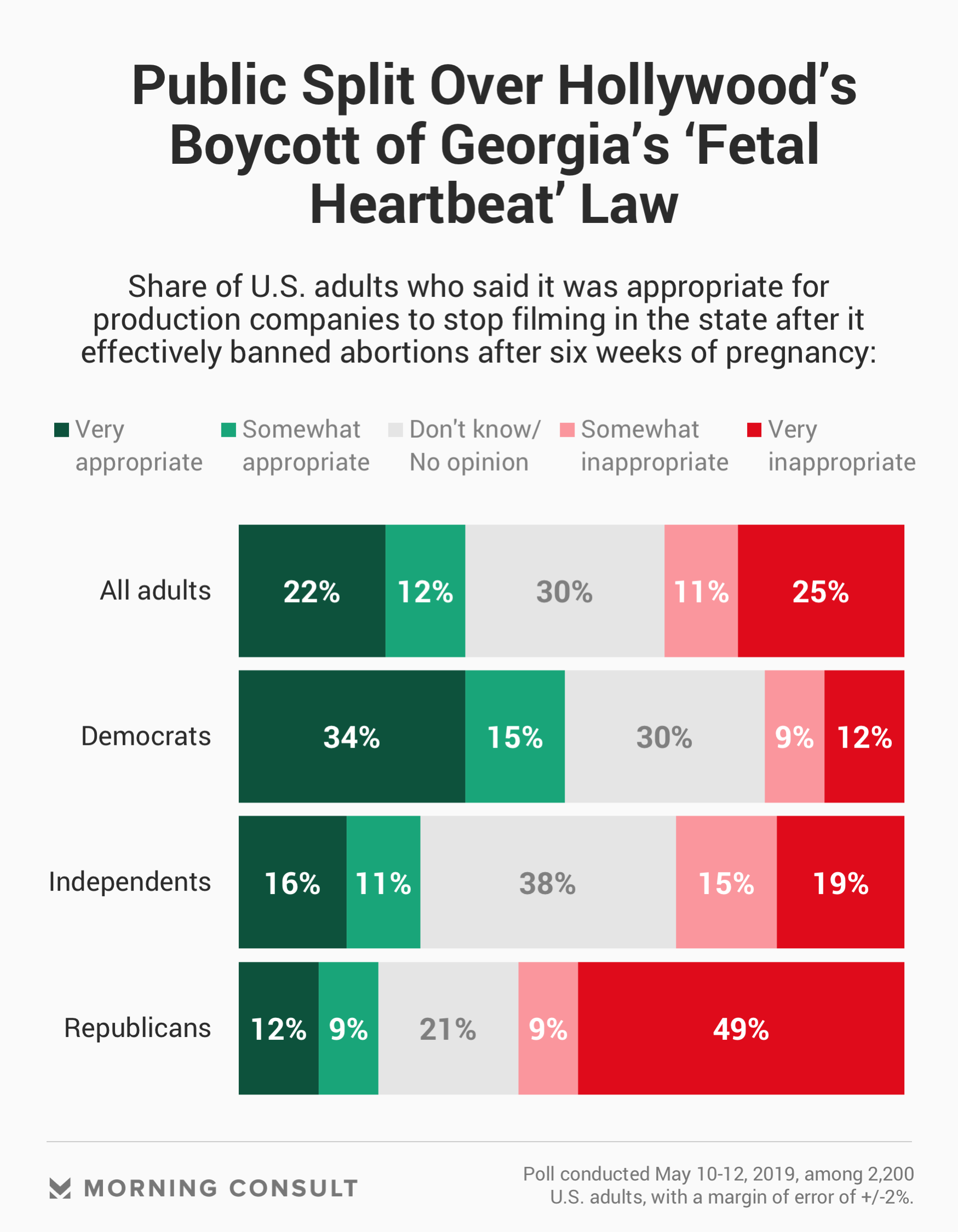 Nearly equal shares of respondents to the March 10-12 survey said the move was appropriate (34 percent), inappropriate (36 percent) or said they didn't know or offered no opinion (30 percent).
Executives for Killer Films, Blown Deadline Productions, Colorforce, Duplass Brothers Productions and CounterNarrative Films tweeted that they won't film in the state while the law is on the books. Killer Films CEO Christine Vachon called the law "ridiculous."
HB 481, coined the "heartbeat bill," bans abortions in the Peach State once a fetal heartbeat is detected — typically about six weeks into a pregnancy. Critics of the new law say this is too early in the pregnancy to ban such a procedure, as many women often don't know they're pregnant by that point.
Democrats, who embrace abortion rights as a party plank and tend to be more supportive of companies taking stands on political and social issues, were more likely than the general population to say the production companies' decision was appropriate, but that share didn't cross the majority line.
Abortion is an especially risky topic for brands to tackle, per the survey, which polled 2,200 U.S. adults and has a margin of error of 2 percentage points. When asked how appropriate it was for companies to take stands on a number of issues, the public ranked abortion at the bottom, behind immigration, racial inequality and LGBT issues.
In comparison, when asked generally whether entertainment companies should express views on topics impacting our country, a larger share said it was appropriate (47 percent) than inappropriate (33 percent), suggesting the abortion element of this news story has many people cautious of the role companies should be allowed to take on.
But it's unlikely that this boycott will have consumer-based business implications for Hollywood: In October 2017, in the heat of the Harvey Weinstein scandal that marked the beginning of the #MeToo movement, most people (52 percent) were noncommittal, saying they had no opinion or were no more or less likely to check if a film was made by The Weinstein Co.