It's Still Mueller Time, Voters Say: Most Want Special Counsel to Testify
But Republicans are split about whether he should appear before House panel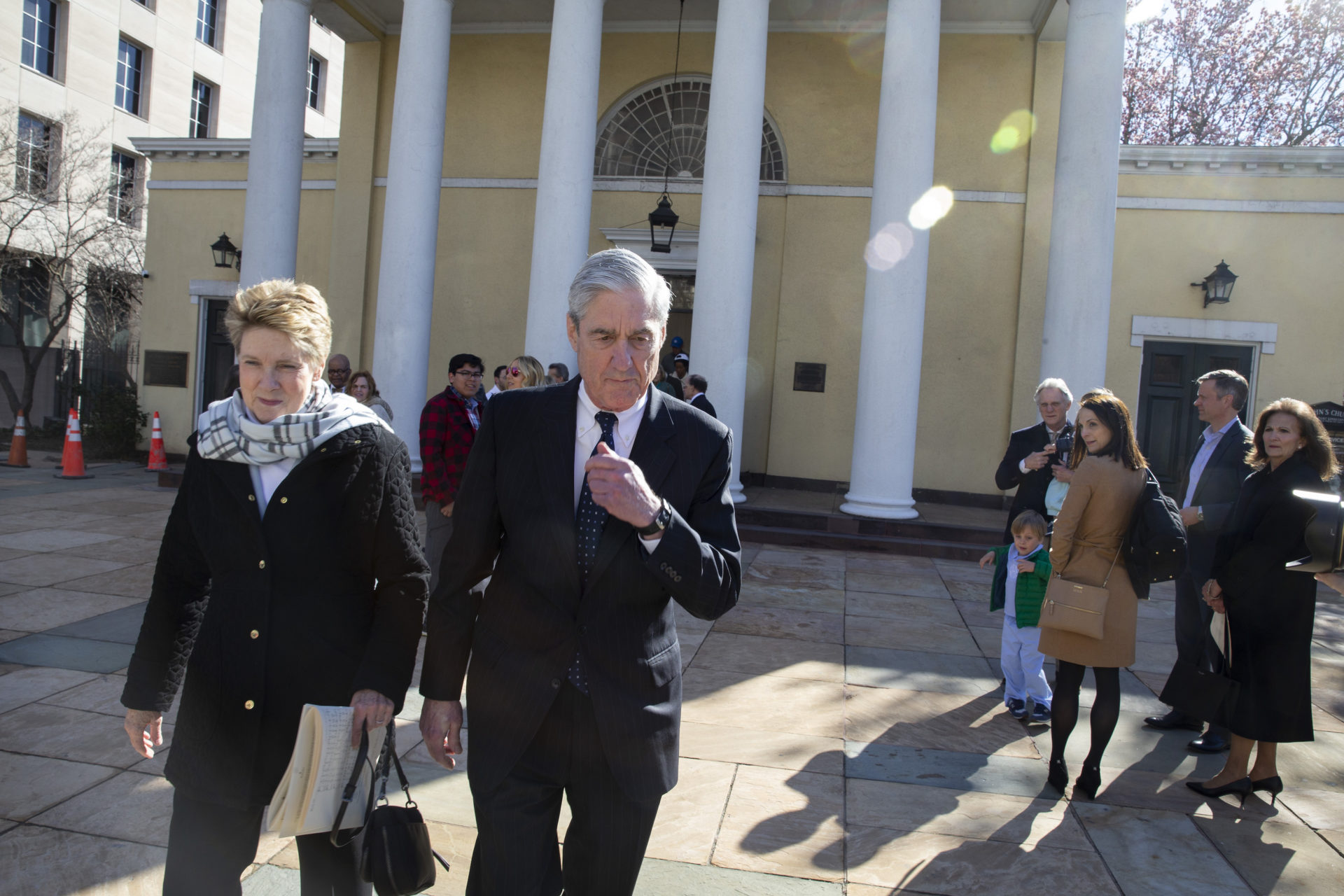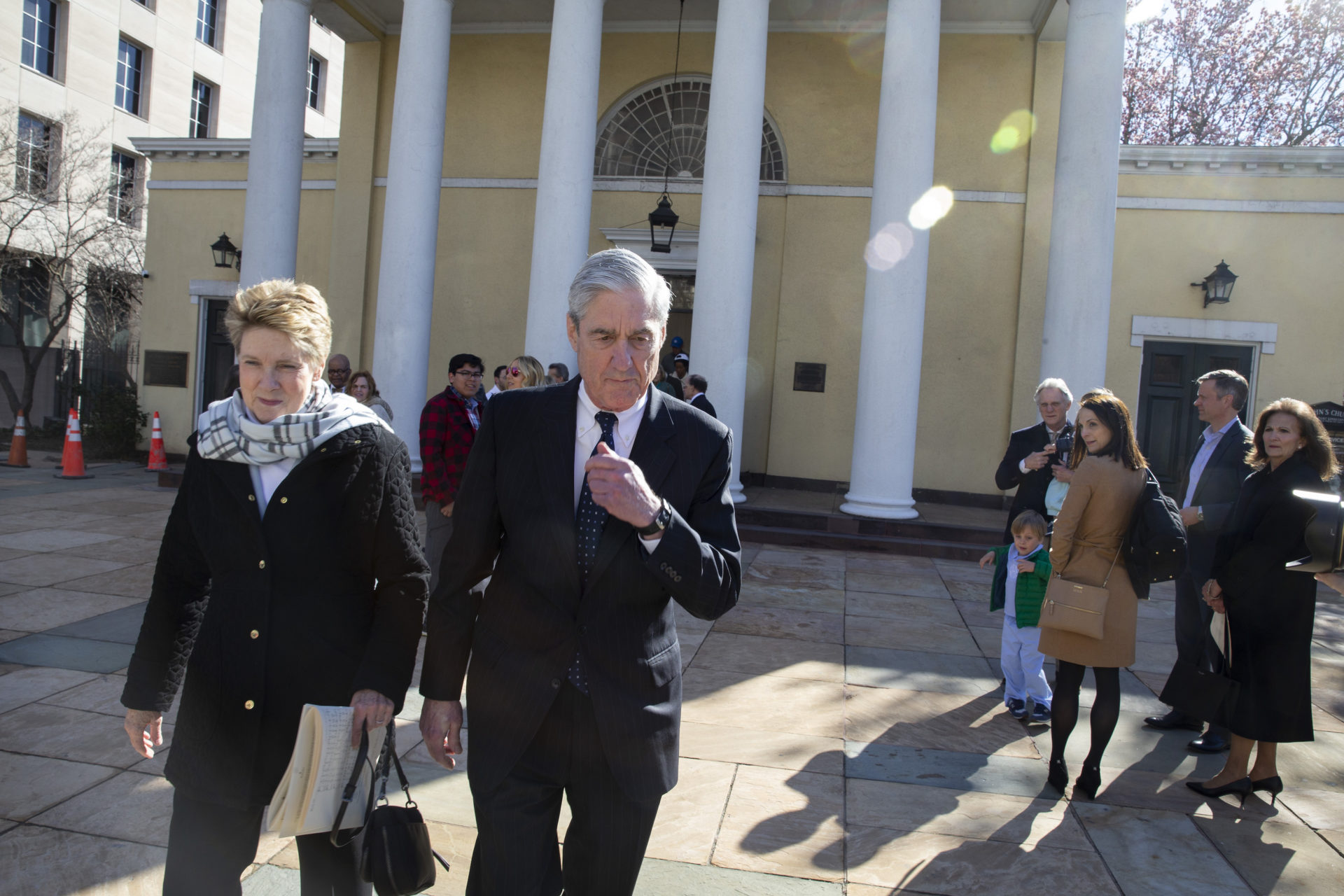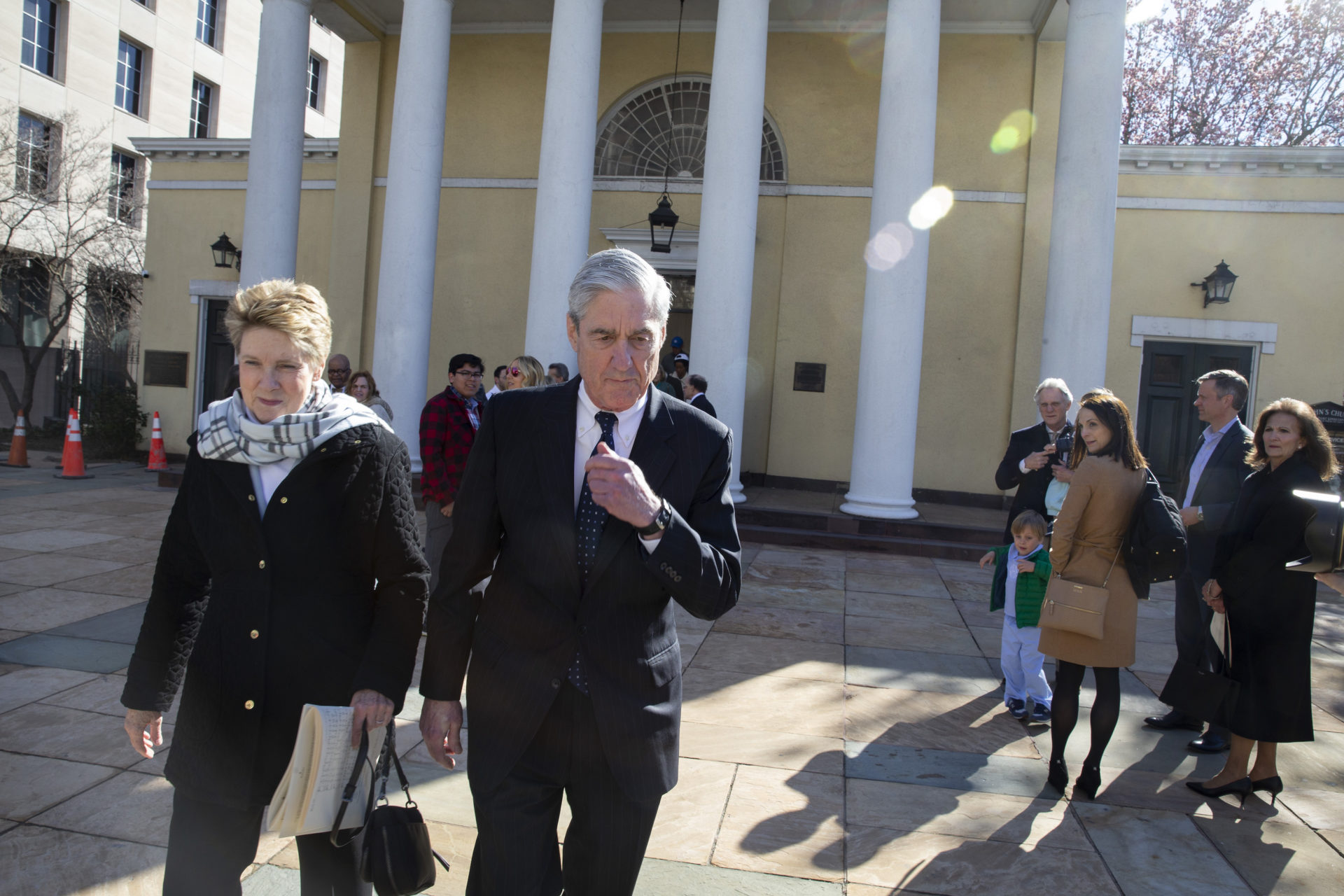 56% of voters say Mueller should testify before Congress.

Republicans are divided, 37% to 36%, following Trump's waffling on the question.
House Democrats have public opinion on their side as they seek special counsel Robert Mueller's testimony about his report on Russian interference in the 2016 election and allegations that President Donald Trump obstructed justice.
A new Morning Consult/Politico poll, conducted May 10-12, found 56 percent of voters said Mueller should testify before Congress about his report, which totals more than 400 pages, while about a fifth said he should not.
Trump himself has sent mixed signals on the subject. Earlier this month, he tweeted that Mueller "should not testify," but he later said he would leave the decision up to Attorney General William Barr, who has noted publicly that he has no issue with Mueller appearing before Congress.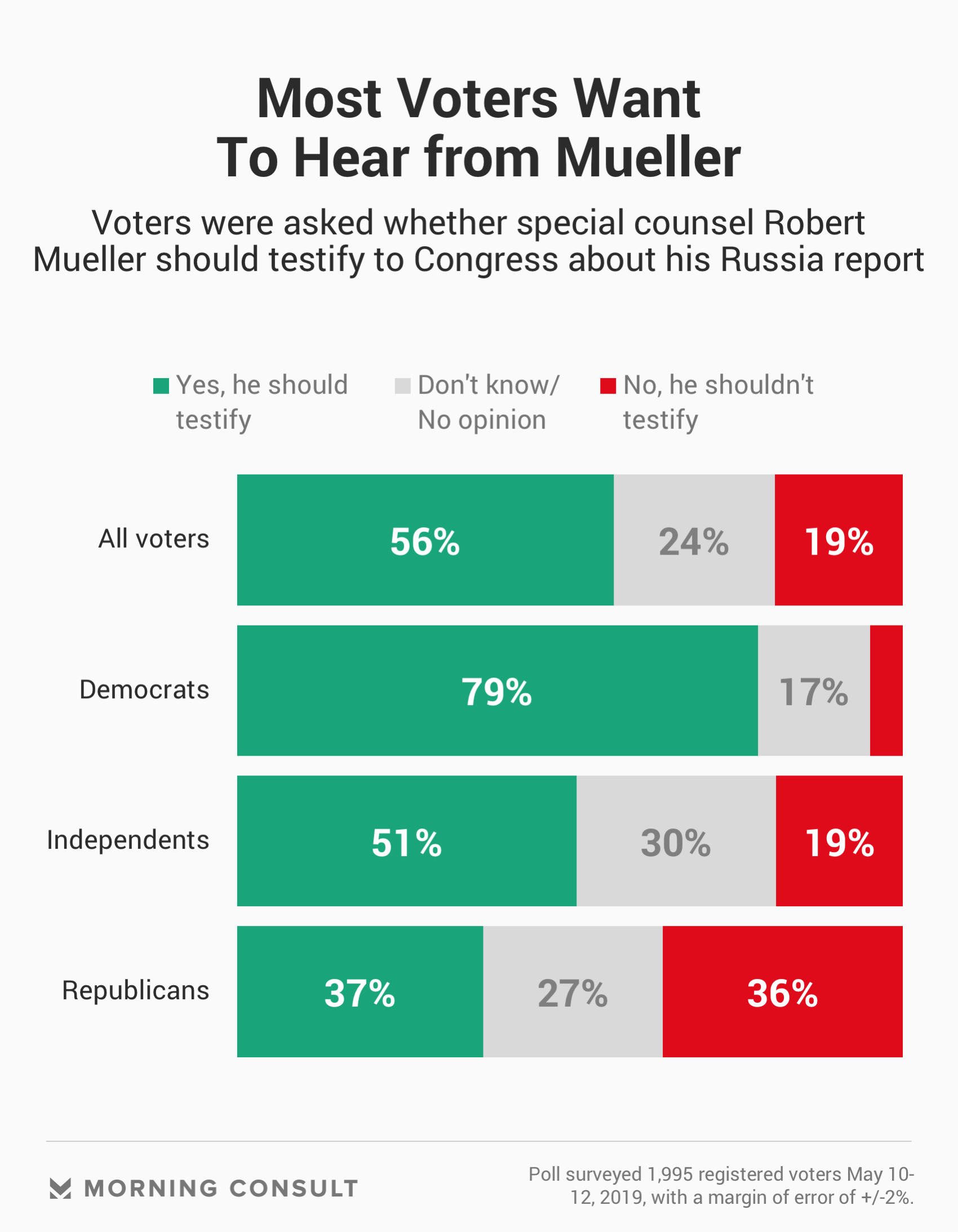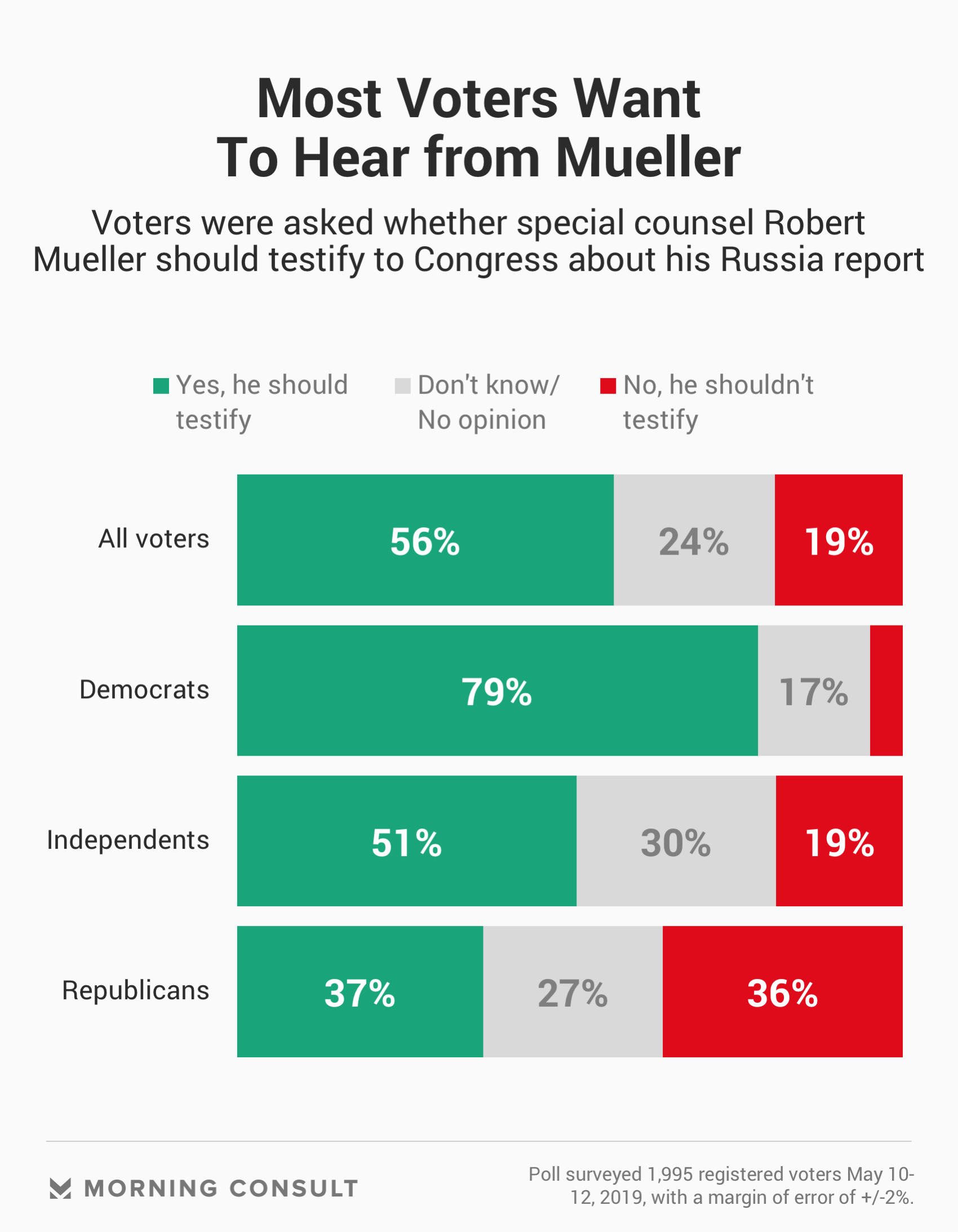 Rank-and-file Republicans were almost evenly split on the question: Thirty-seven percent said Mueller should testify, and 36 percent said he should not. By contrast, majorities of Democrats (79 percent) and independents (51 percent) said the special counsel should appear.
House Judiciary Committee Chairman Jerrold Nadler (D-N.Y.) has said he wants Mueller to testify by the end of May, and is among the Democrats who criticized Barr's handling of the report's release. His committee voted last week to hold the nation's top law enforcement officer in contempt of Congress for not providing an unredacted version of the special counsel's report.
A 38 percent plurality of voters disapprove of the way Barr has handled the release of information from Mueller's report, though 32 percent said they were unsure or had no opinion and 31 percent approve. Democrats have the strongest views about Barr's handling of the report, with 61 percent saying they disapprove, compared with 54 of Republicans who backed it.