Most Democrats Are Fine With Their Candidates Doing Fox News Town Halls
Pete Buttigieg, Bernie Sanders and Amy Klobuchar have already held court in network's forums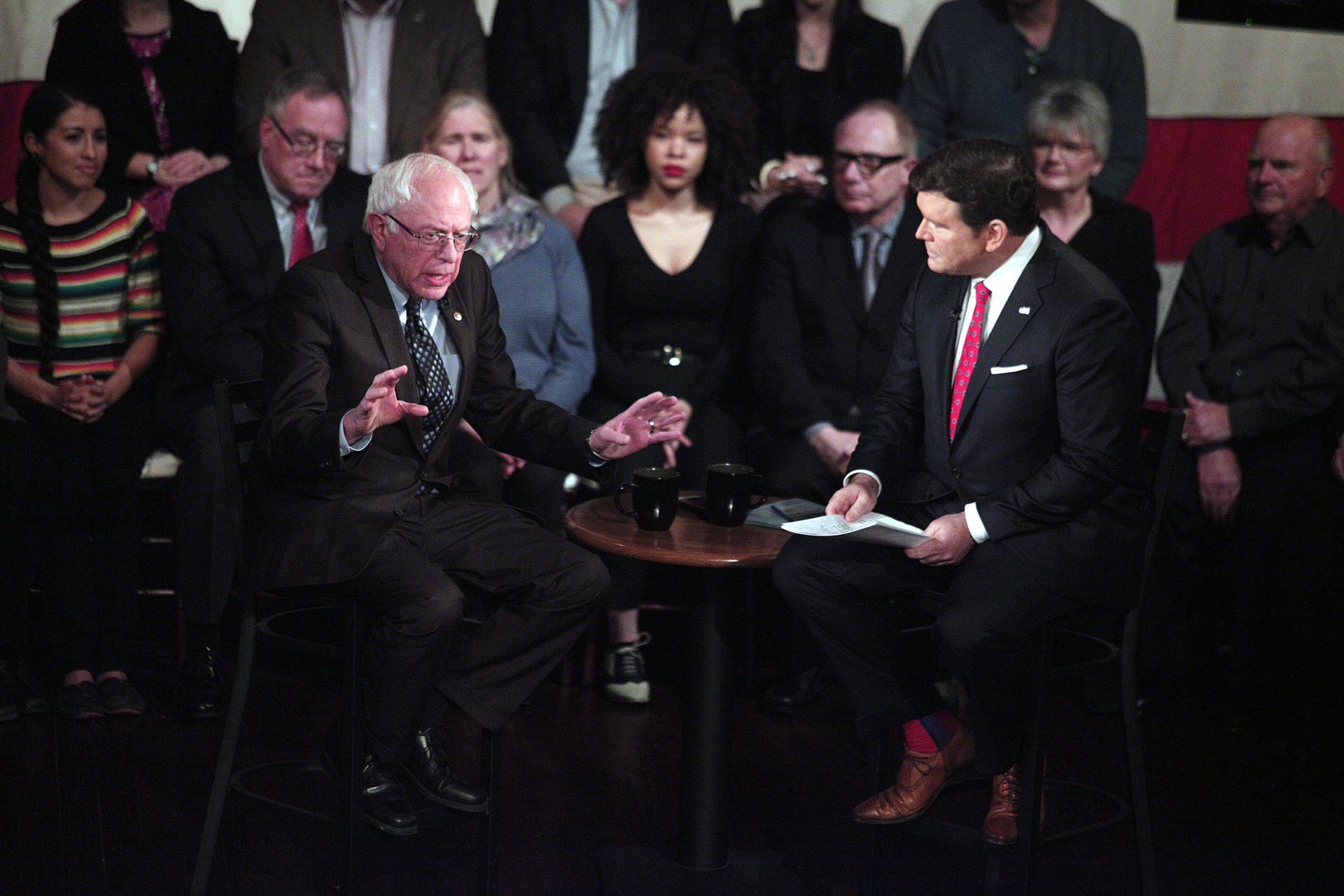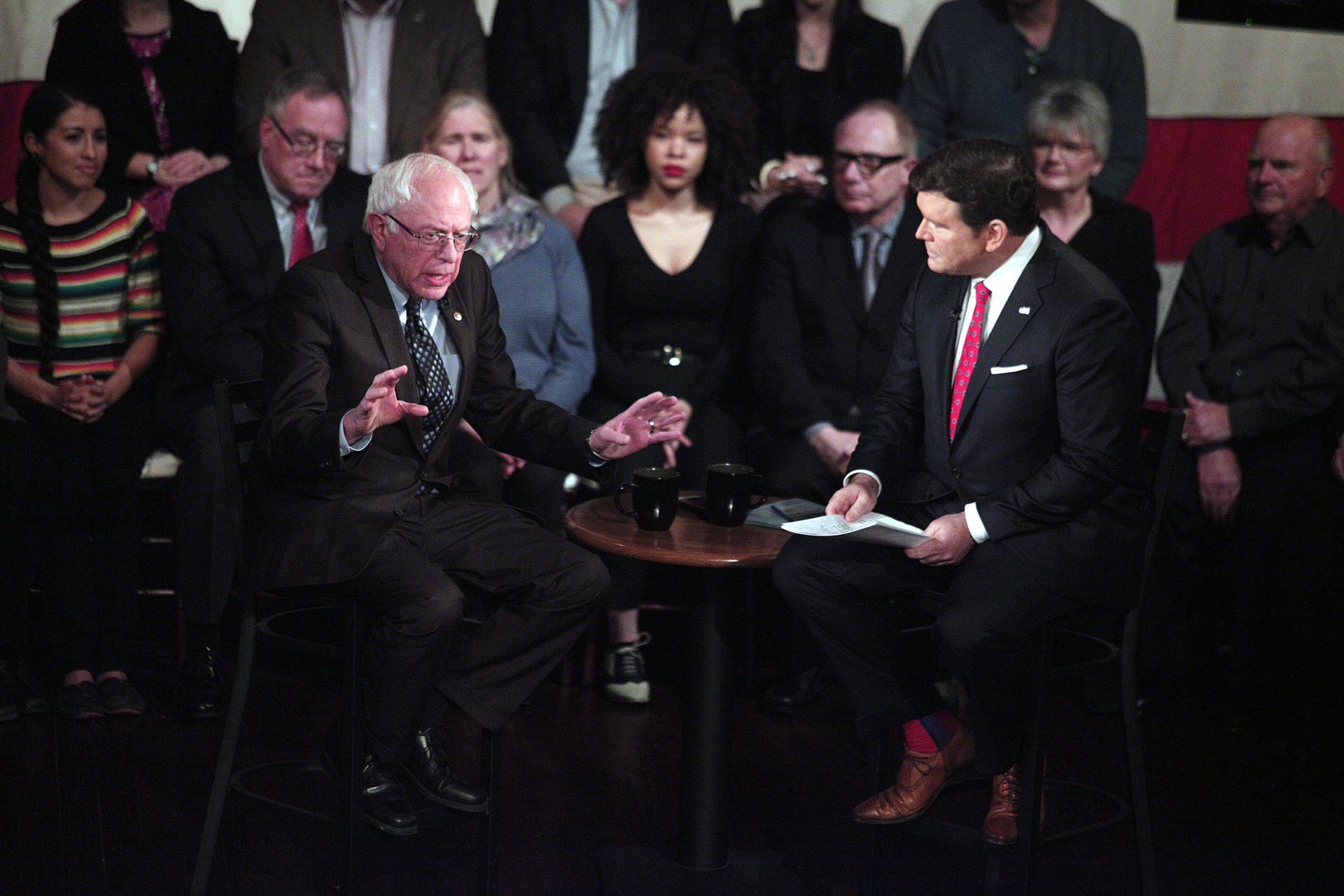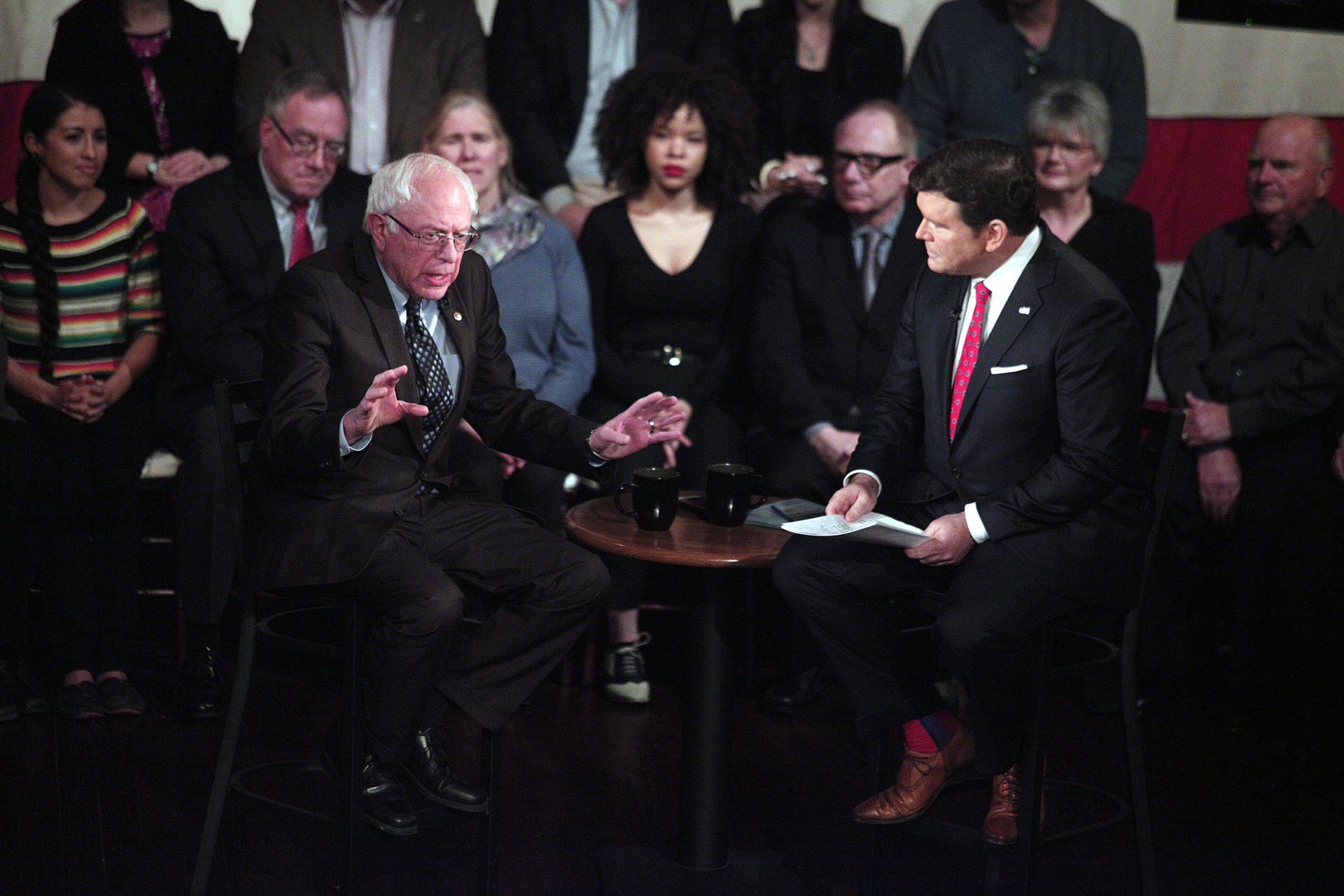 64% of Democratic voters said it was appropriate for the party's candidates to appear on Fox News town halls.

59% of Republicans and 58% of independents agreed.
As some on the left raise alarms about Democratic presidential candidates engaging with Fox News, most Democratic voters are OK with 2020 contenders participating in town hall-style events on the network that's been a favorite of President Donald Trump.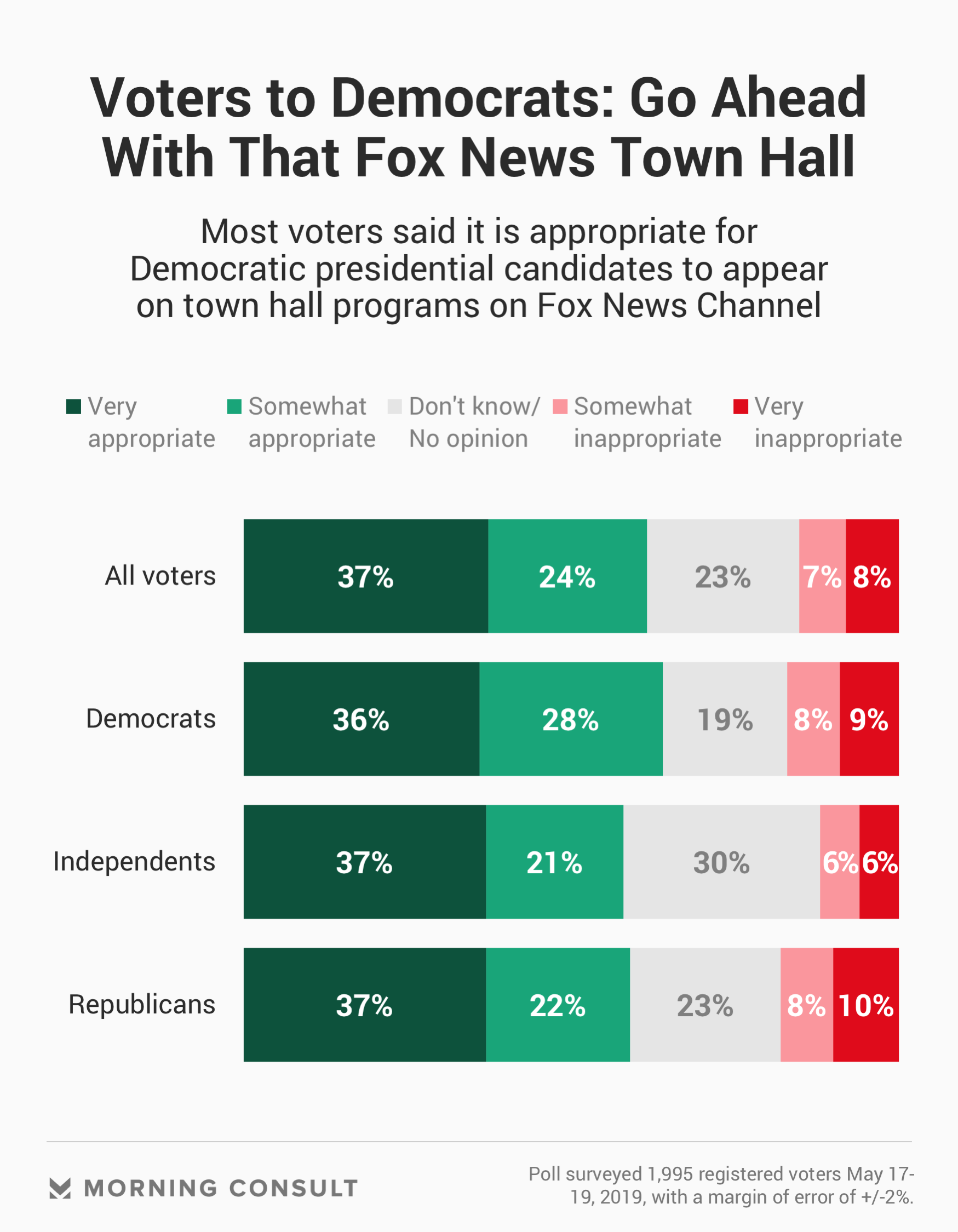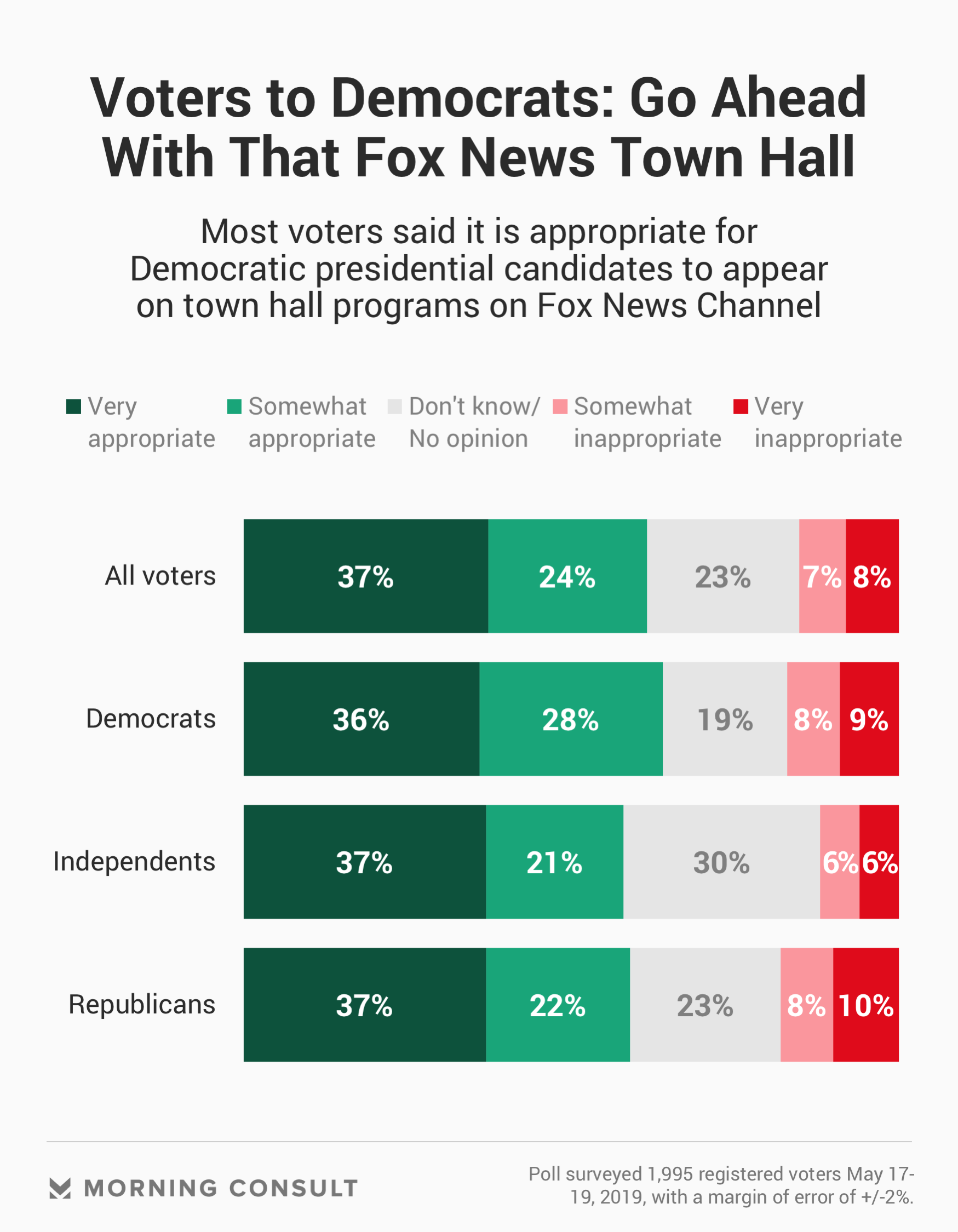 A new Morning Consult/Politico poll, conducted May 17-19, found 64 percent of Democratic voters said it was appropriate for their presidential candidates to appear on Fox News for the forums, compared with 15 percent who said it was inappropriate. The sentiment was shared by voters overall, as well as independents and Republicans.
Sen. Elizabeth Warren (D-Mass.) has said she will not participate in a town hall event on the network, with Warren calling it part of a "hate-for-profit machine," and Sen. Kamala Harris (D-Calif.) is reportedly not entertaining participating.
South Bend Mayor Pete Buttigieg of Indiana was the latest 2020 contender to participate in a Fox News event. Speaking Sunday before an audience in New Hampshire with host Chris Wallace, Buttigieg acknowledged the criticism from some other Democrats, and joined the critique of some of the network's opinion content.
"There is a reason why anybody has to swallow hard and think twice before participating in this media ecosystem," Buttigieg said during the event, calling out two Fox News opinion hosts by name, Tucker Carlson and Laura Ingraham, for their disparaging comments about immigrants. "But I also believe that even though some of those hosts are not always there in good faith, I think a lot of people tune in to this network who do it in good faith."
Fox News is the least credible news outlet in the eyes of Democrats according to a Morning Consult/Hollywood Reporter survey conducted earlier this year: Forty-six percent of Democratic U.S. adults polled said it is not credible, while 43 percent said it is.
Along with Buttigieg, Sens. Bernie Sanders (I-Vt.) and Amy Klobuchar (D-Minn.) have also already participated in Fox News-sponsored voter forums, and New York Sen. Kirsten Gillibrand is booked for one from Iowa on June 2. California Rep. Eric Swalwell, another Democratic presidential candidate, has also expressed interest in joining the network for a town hall, as has former Texas Rep. Beto O'Rourke.
While some 2020 Democratic candidates are playing ball with the network, the Democratic National Committee has barred Fox News from hosting any presidential primary debates. A Morning Consult/Politico poll conducted in March found most Democrats would not trust Fox or Fox Business to sponsor presidential primary debates for the party's candidates, while majorities trusted the other networks tested.