Trump Competitive Against Candidates Not Named Biden, Sanders
Ahead of president's official campaign launch, Trump trails the top Democratic contenders by double digits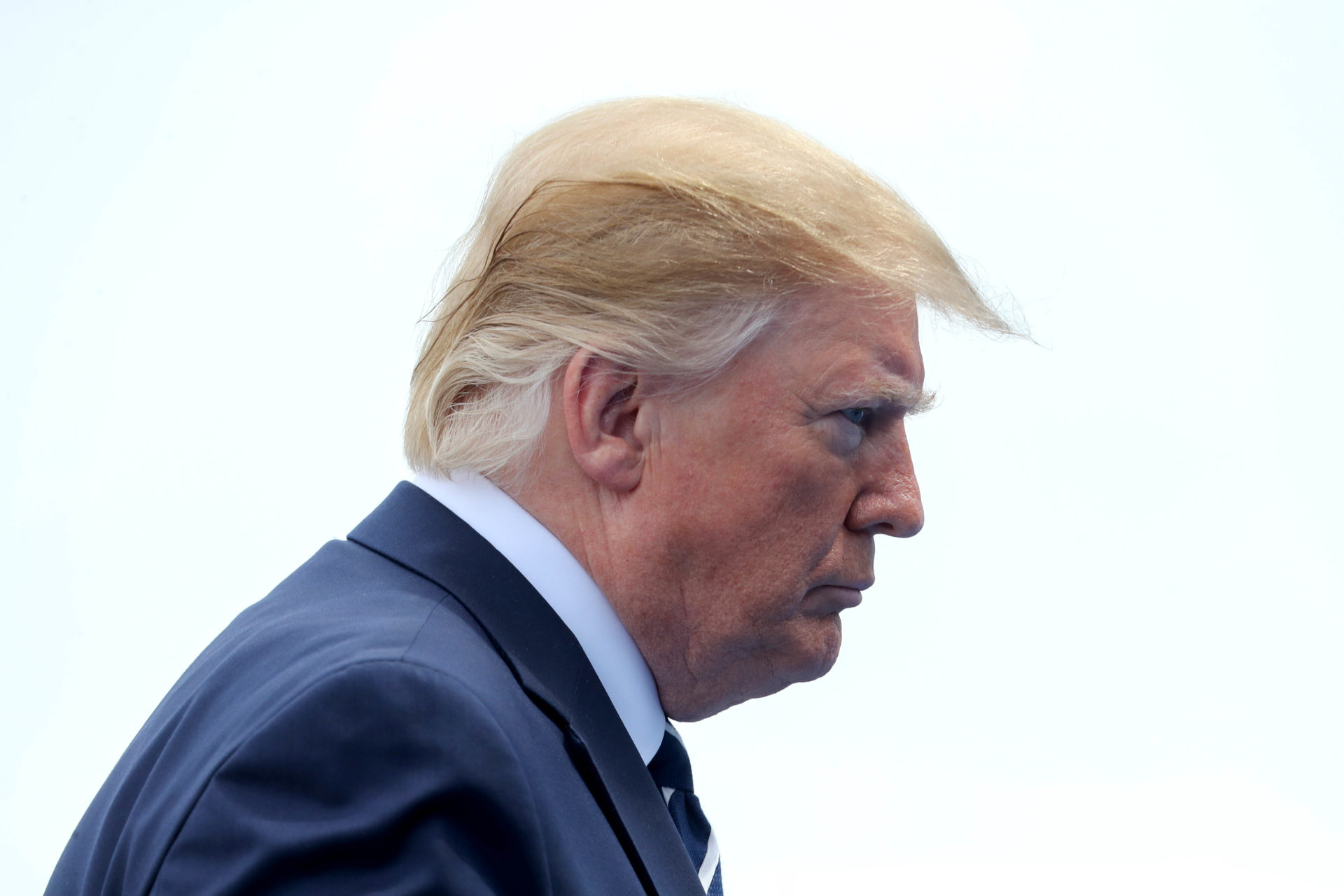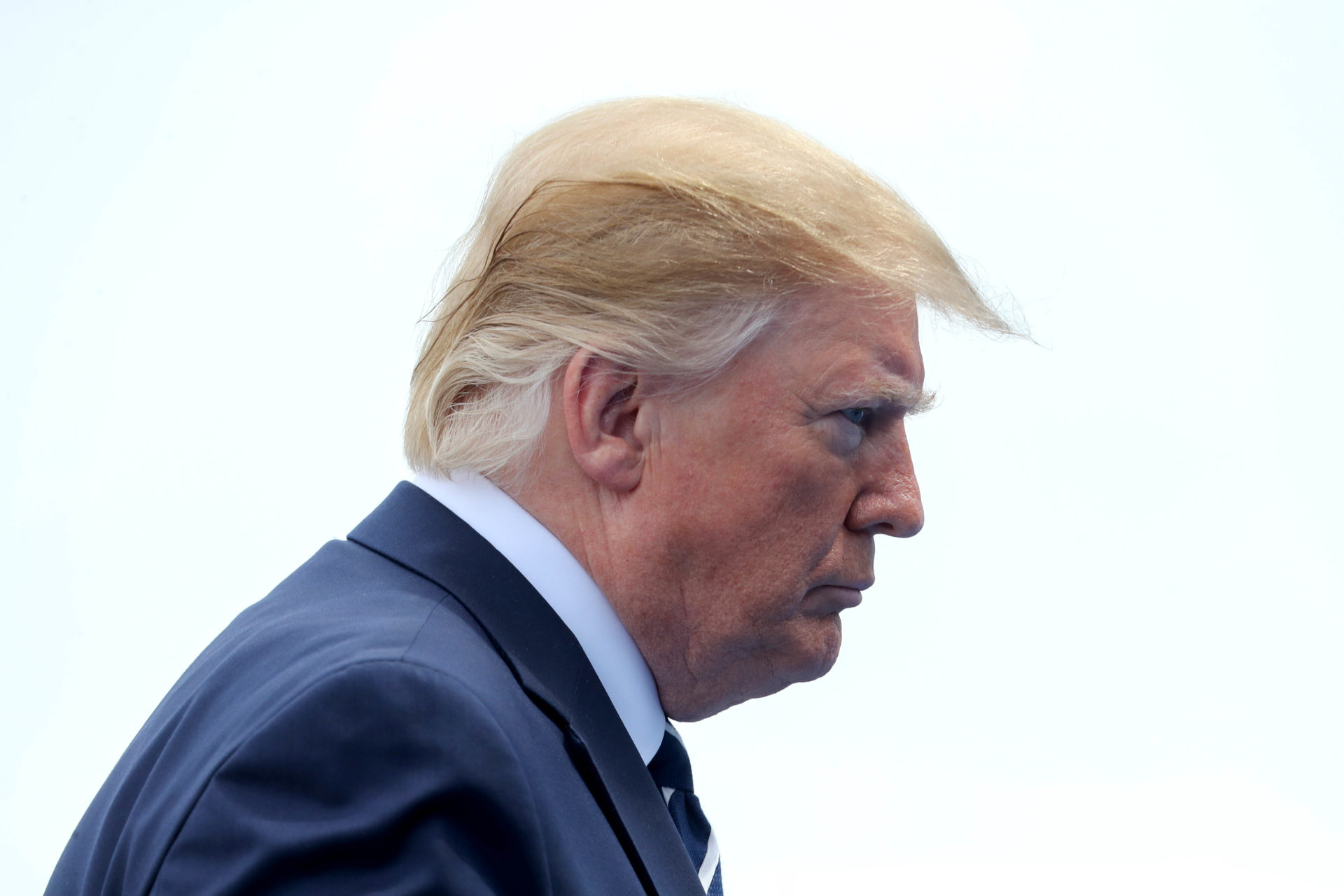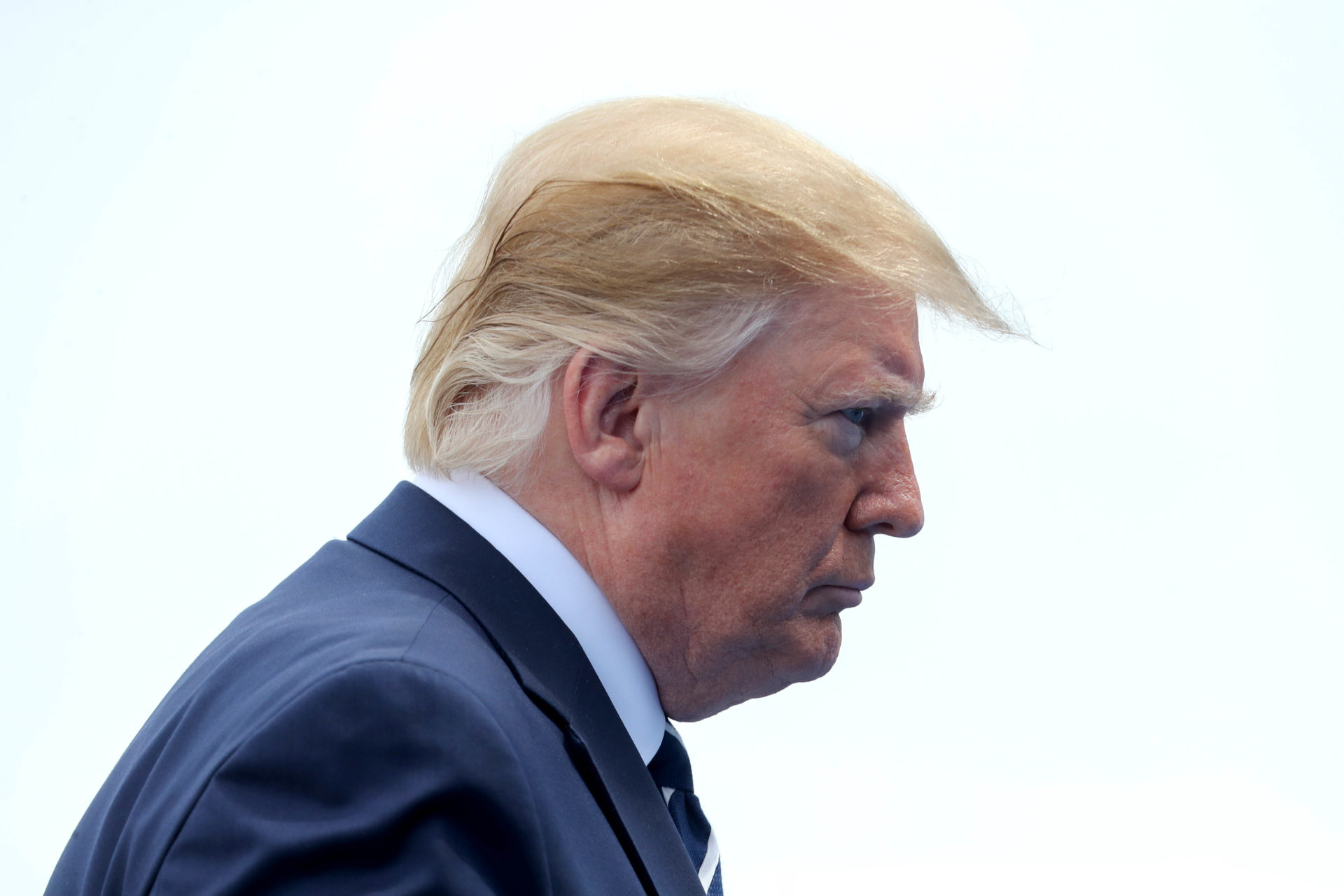 Former Vice President Joe Biden and Sen. Bernie Sanders (I-Vt.) hold respective 11- and 10-point leads over President Donald Trump in hypothetical matchups.

49% of registered voters said they definitely wouldn't vote for Trump if the election were held today, tying a 2019 record.
As President Donald Trump prepares to officially launch his re-election campaign next week in Orlando, a new Morning Consult/Politico survey finds him lagging behind the top two Democratic contenders in hypothetical matchups.
The poll, conducted June 7-9, found the Republican incumbent 11 percentage points behind former Vice President Joe Biden and trailing Vermont Sen. Bernie Sanders by 10 points among registered voters if the election were held today. In both cases, roughly a quarter of the sample of 1,991 voters was undecided.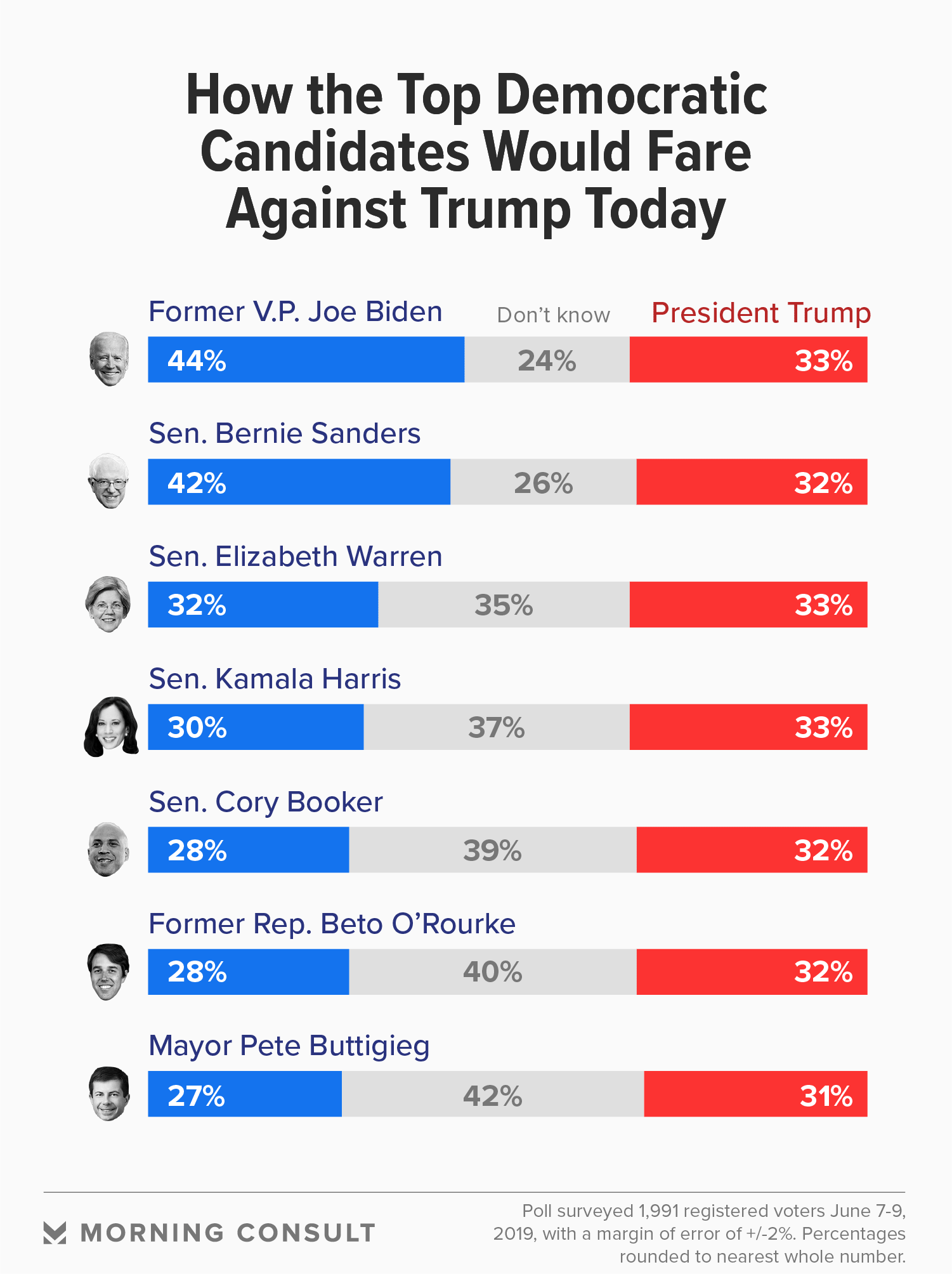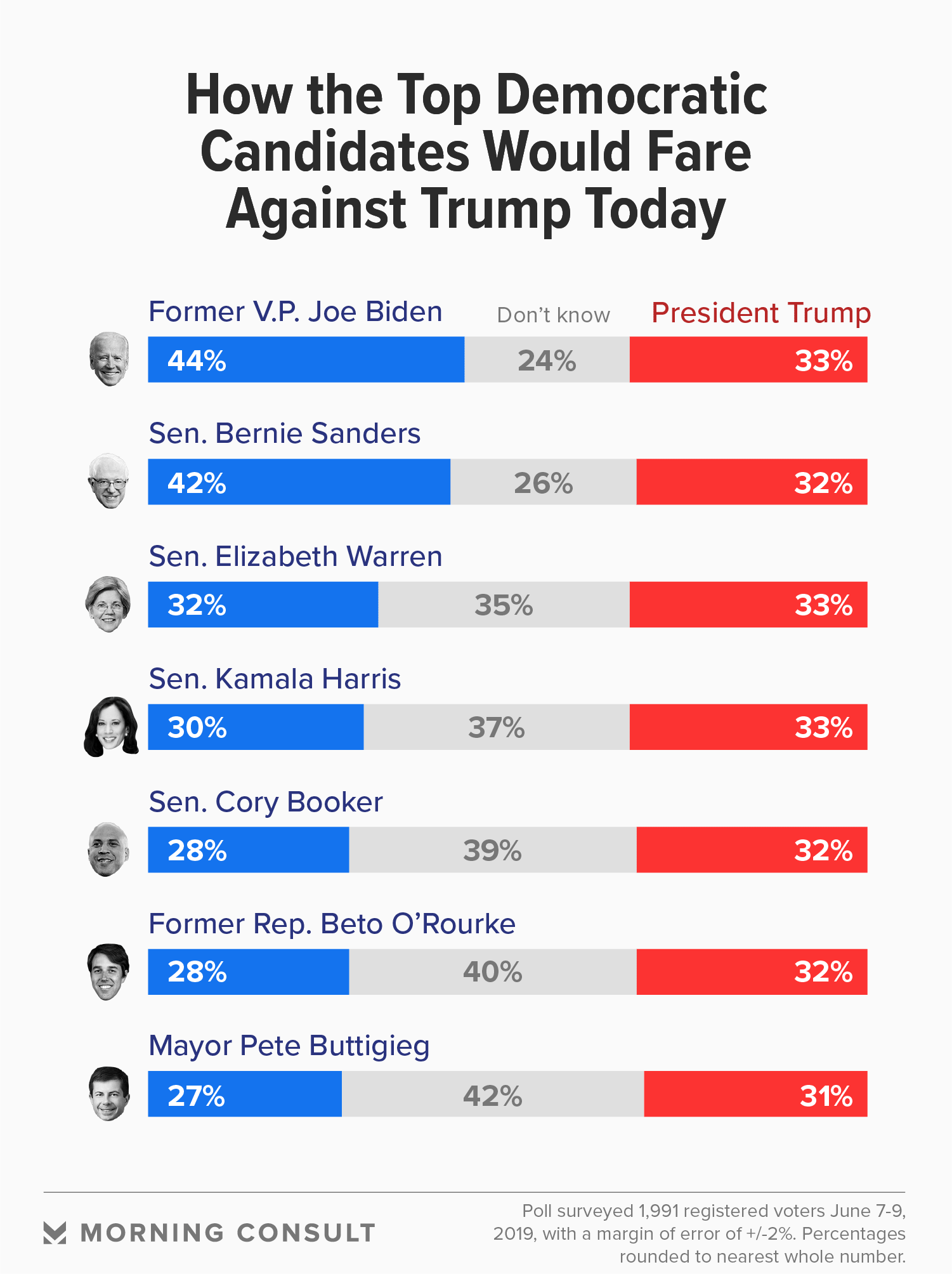 Along with Biden and Sanders, the poll tested the five other Democratic candidates leading Morning Consult's weekly tracking of the primary. Massachusetts Sen. Elizabeth Warren statistically tied Trump, while Sens. Cory Booker of New Jersey and Kamala Harris of California, former Rep. Beto O'Rourke of Texas and South Bend, Ind., Mayor Pete Buttigieg all narrowly trailed him.
Trump did not pull more than a third of the vote in any of the matchups, scoring about the same as he did when Morning Consult/Politico tested a list of potential Democratic candidates against him in August 2018. Both polls have a 2-point margin of error.
The survey serves as an early indicator of Trump's standing weeks ahead of the first Democratic primary debates and just over a year out from the Democratic National Convention. His current share of the vote is well behind former President Barack Obama's position at this point in his 2012 re-election contest against the top Republican candidate, according to polling conducted at the time.
A Fox News poll conducted in June 2011, for example, had Obama leading his eventual Republican opponent, Mitt Romney, 48 percent to 41 percent. Later that year, the same poll tightened to a 2-point gap, but 44 percent of registered voters still backed the incumbent at the time.
Polling conducted in 2011 showed Obama's approval rating to be much more volatile than Trump's has been, according to the RealClearPolitics average. The latest Morning Consult/Politico poll found Trump's net approval rating 15 points underwater, with 41 percent approving and 56 percent disapproving of his job performance, 2 points below his average net rating for 2019.
Forty-nine percent of respondents in the latest poll said they would definitely vote for someone else if the election were held today, tying a 2019 high, compared with 28 percent who said they would definitely vote to give him another term in the White House.
Correction: A previous version of this story misstated where Trump is officially launching his re-election campaign.