The Next Recession Looms Largest for the Youngest Americans
50% of those ages 18-29 predict that the next economic downturn will be a major one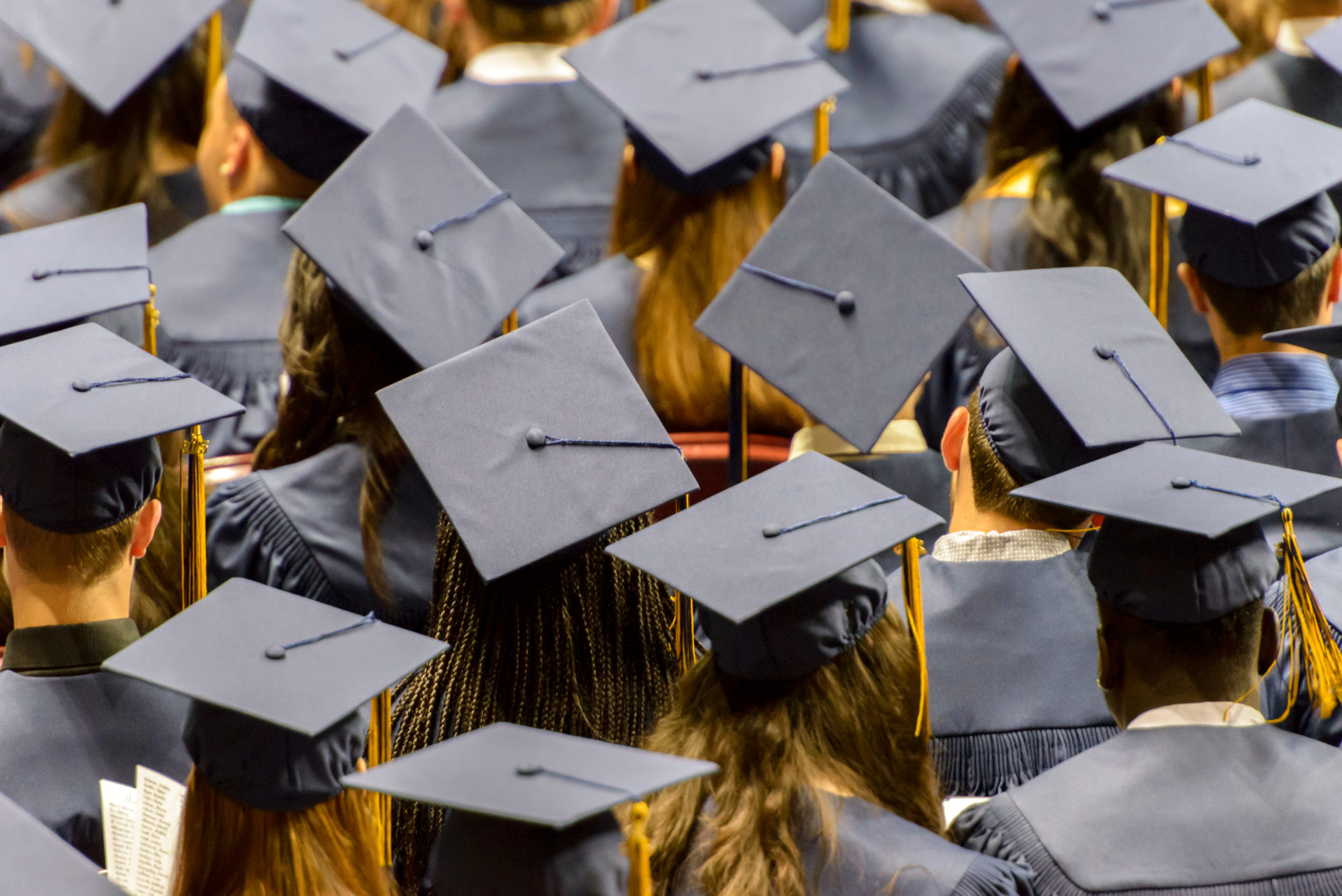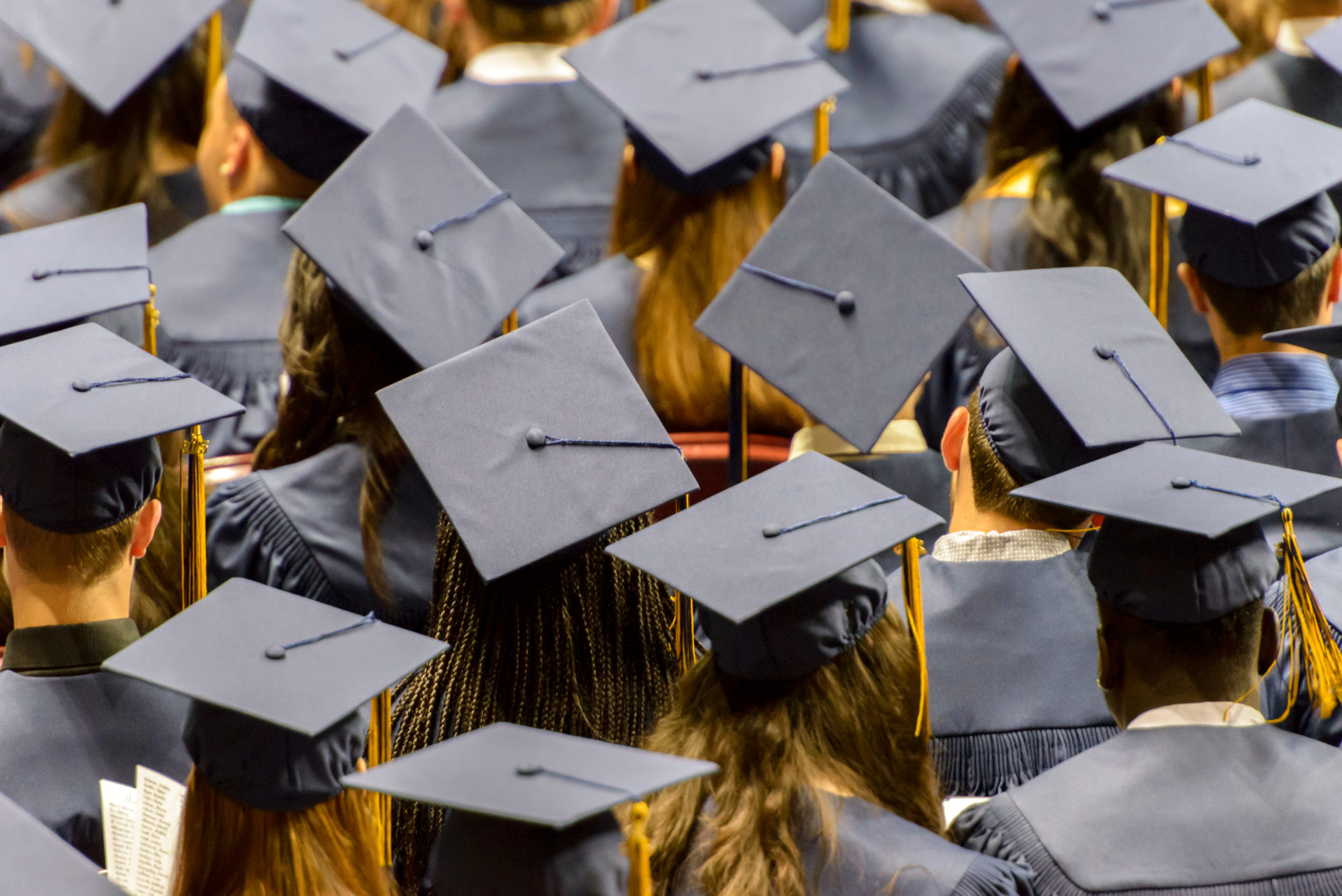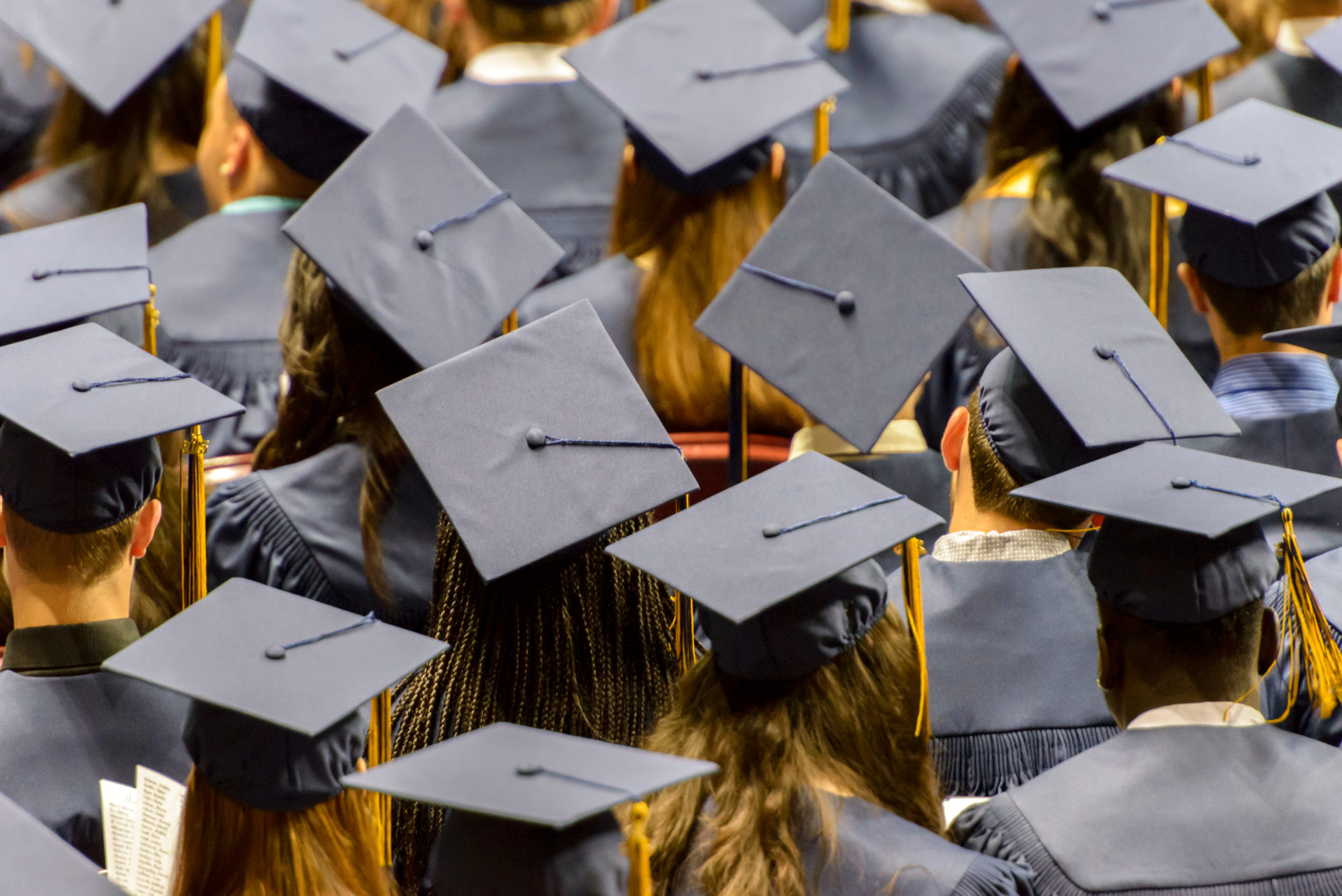 In the next-oldest age group (30- to 44-year-olds) that number drops to 40%.

The youngest consumers are also the least likely among all age groups to say they are prepared for an economic downturn.
With all the talk about a recession on the horizon, the youngest Americans are steeling themselves for the worst, according to a recent Morning Consult survey commissioned by NBC News.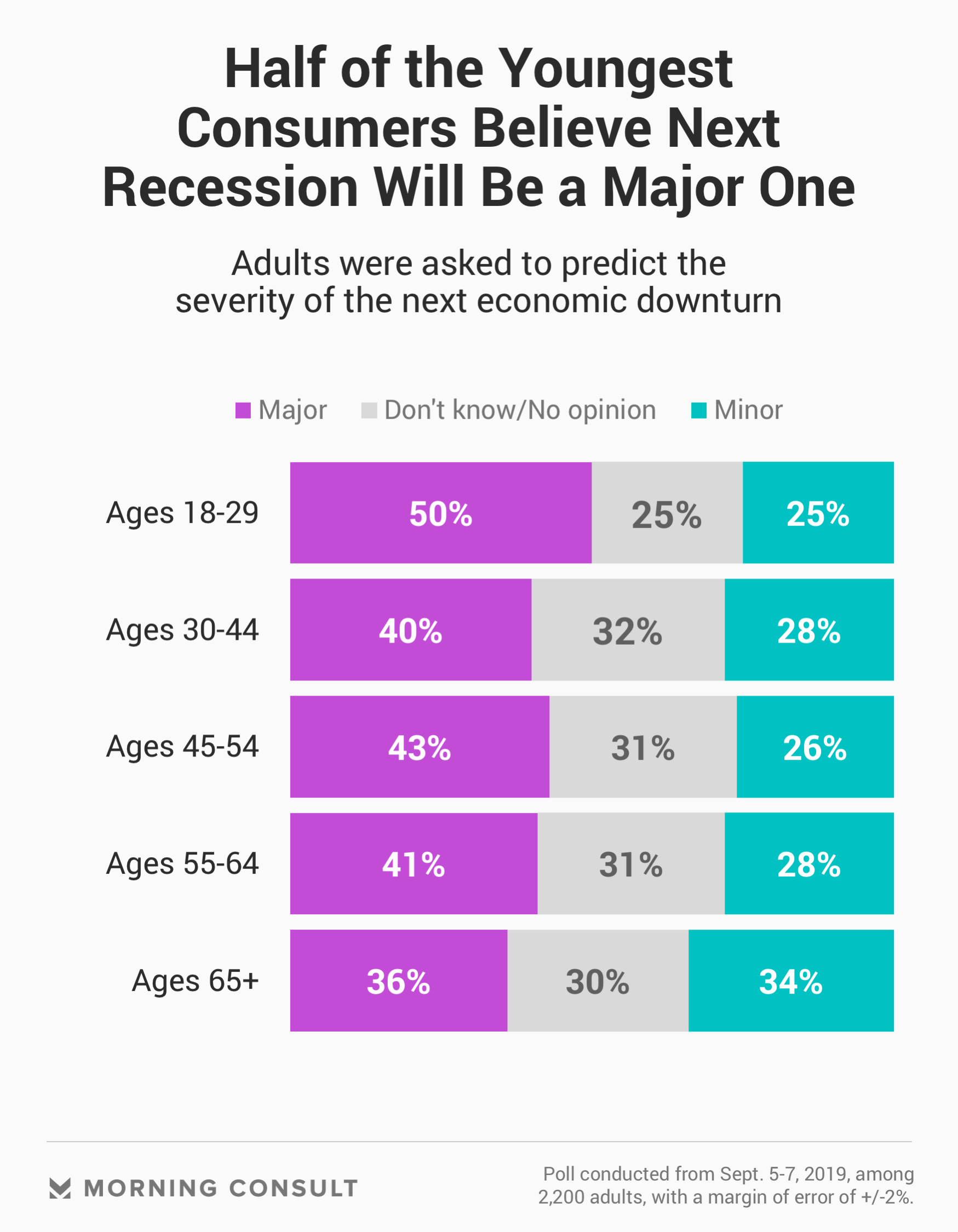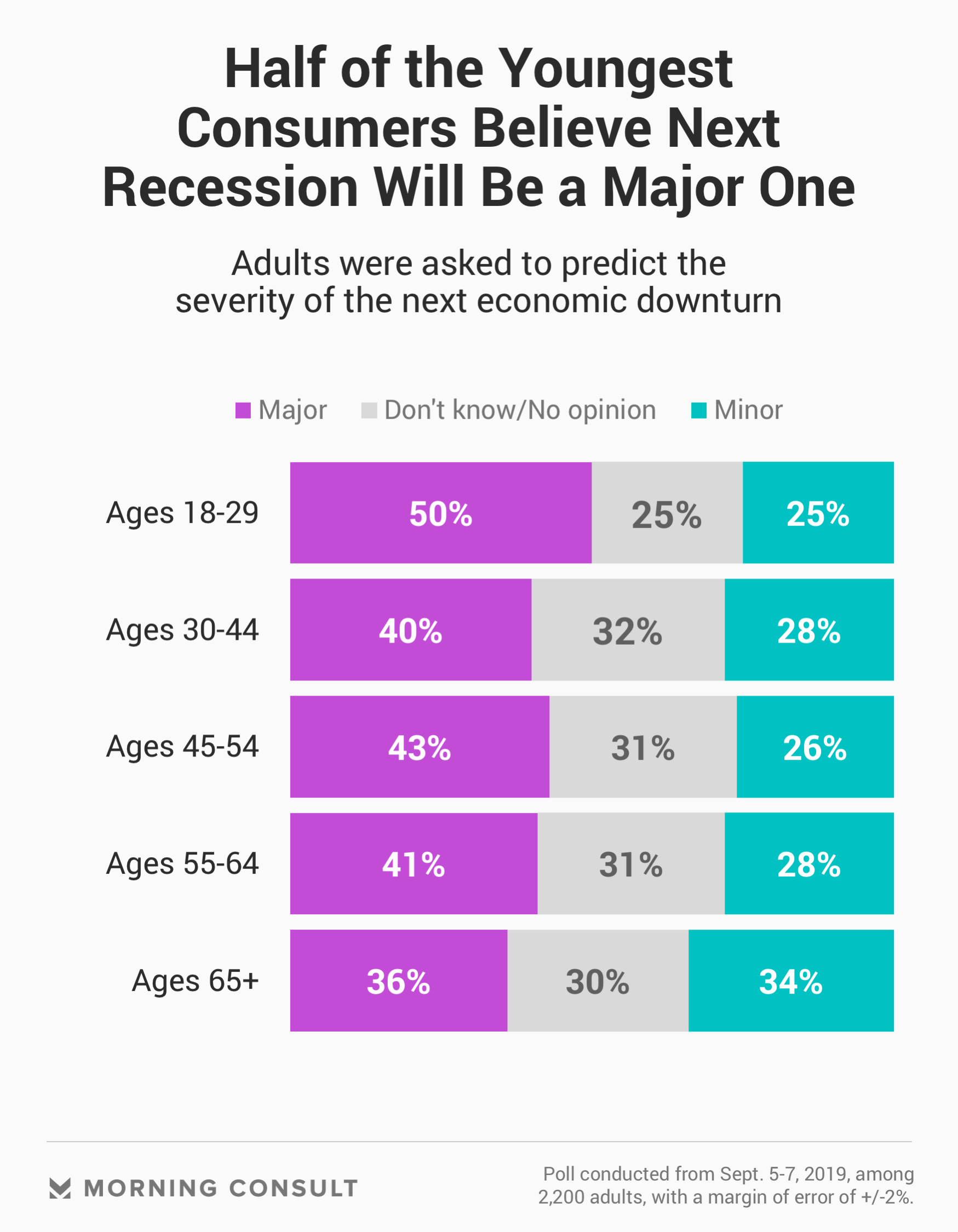 Half of the people ages 18-29 think the next recession will be a major one. That number falls to 40 percent among those ages 30-44, who would have graduated college or entered the workforce around the height of the financial crisis, and compares to 43 percent of those ages 45-54 and 41 percent of 55- to 64-year-olds.
The poll was conducted Sept. 5-7 among 2,200 adults and carries a 2 percentage-point margin of error. The margin of error for the 18- to 29-year-old age group was 5 percentage points.
The anxiety among young people makes sense, to a certain extent — like the millennials who graduated college at the height of the 2008 recession and never quite recovered, young Americans have the most earnings potential to lose from any slip in the economy.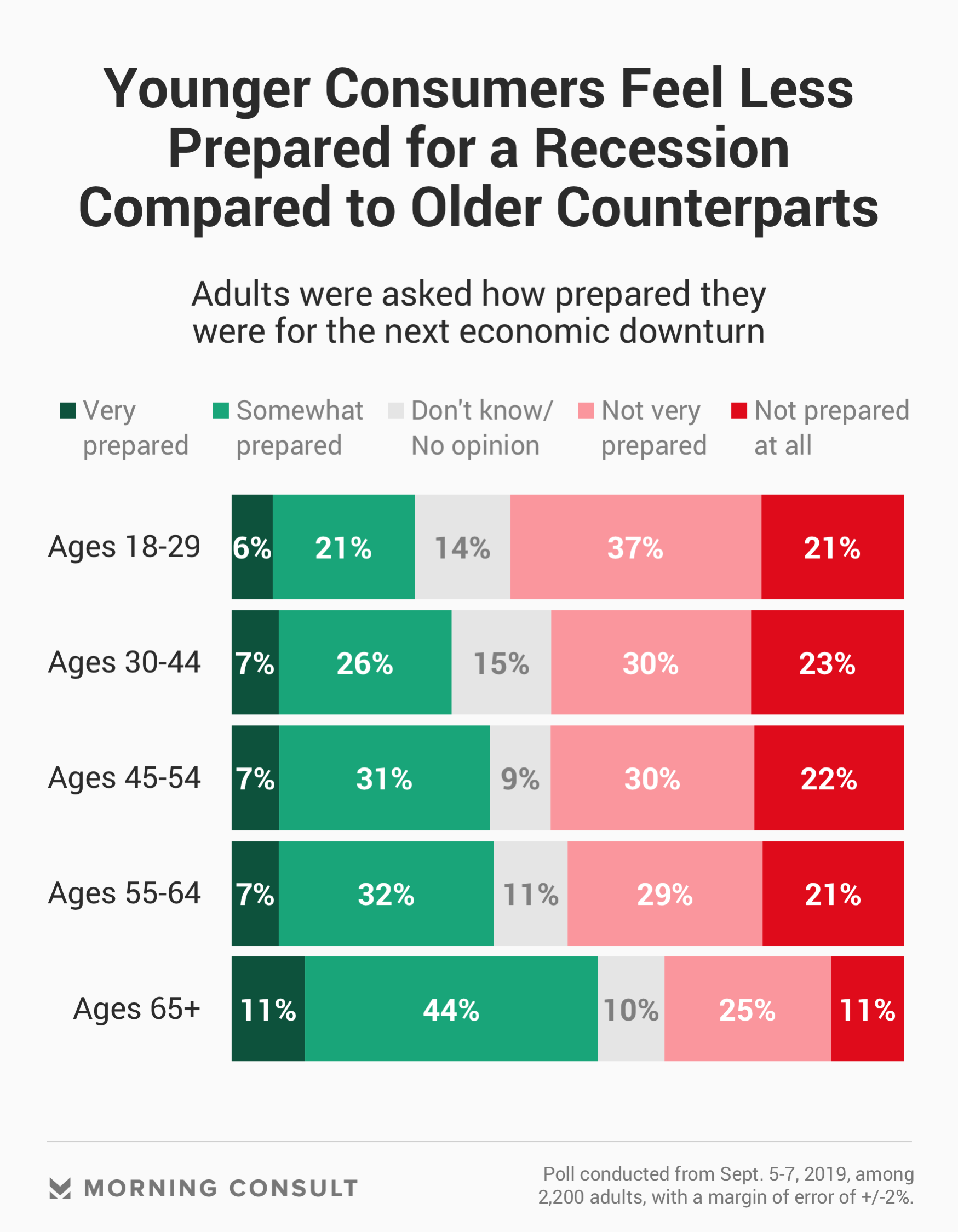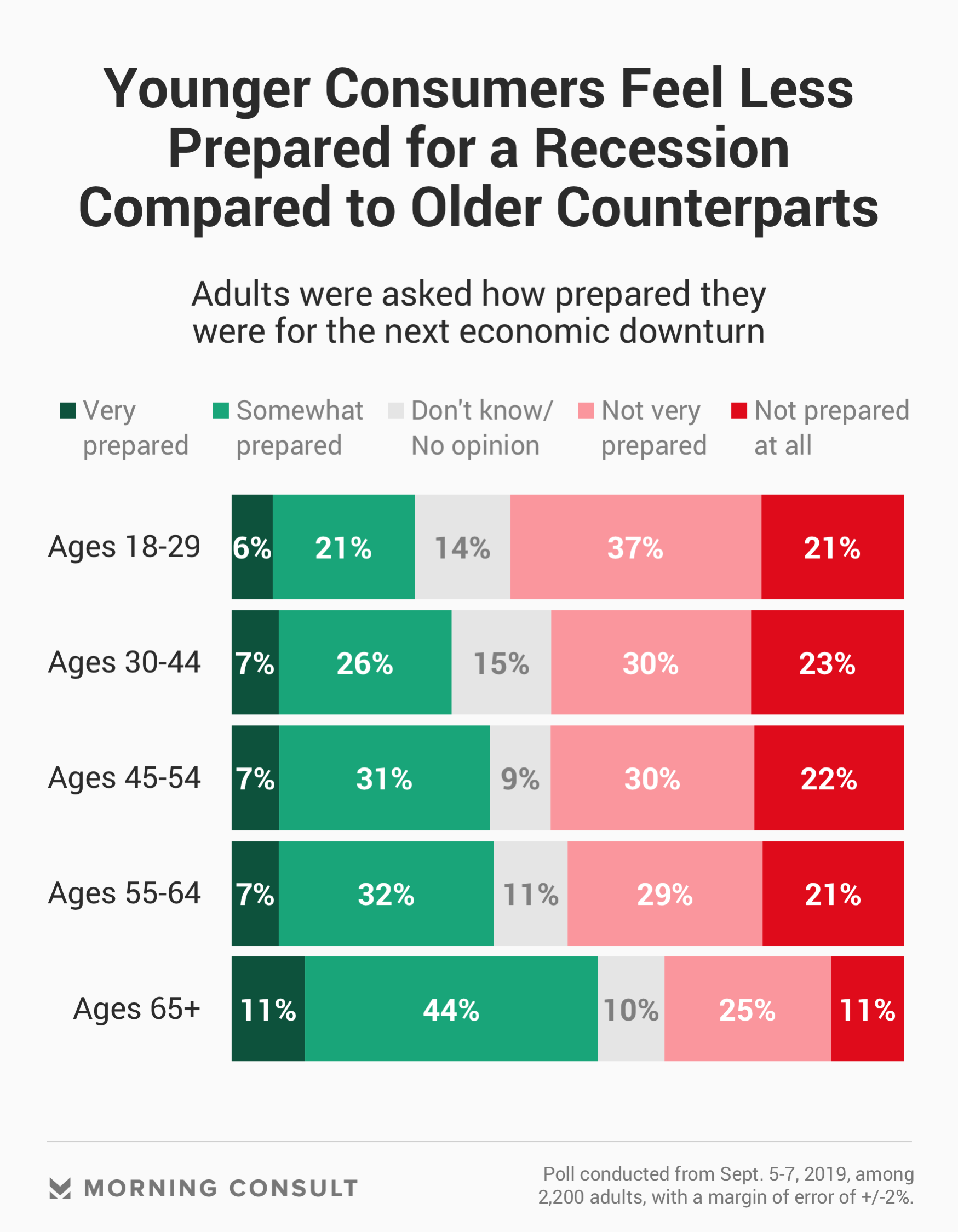 And that economic insecurity among the youngest Americans could weigh on consumer spending or sway voting behavior among young voters who are still at a prime age for letting life experiences set their political and economic identity. 
Those in the 18- to 29-year-old age group were largely cushioned from the worst fallout from the 2008 financial crisis. So for many of them, this next recession — which could come sooner rather than later as warning signs flash — will likely be their first experience with an economic downturn. 
On top of worrying about the severity of the next recession, younger Americans are also less likely to feel prepared for it. Of those ages 18-29, 27 percent felt either somewhat or very prepared, compared to 33 percent of those ages 30-44 who felt the same way. Those over the age of 64 were the most likely to feel prepared, at 55 percent. 
But when it comes to concern about the next recession, young people were not alone in their fears. People of all ages were equally as worried about the possibility, ranging from 65 percent for those in the 30-44 age group to 69 percent among 45- to 54-year-olds.