CEO Economic Confidence Falters Amid Trade War Concerns
JPMorgan's Dimon doesn't expect a trade deal before 2020, says recession 'not imminent'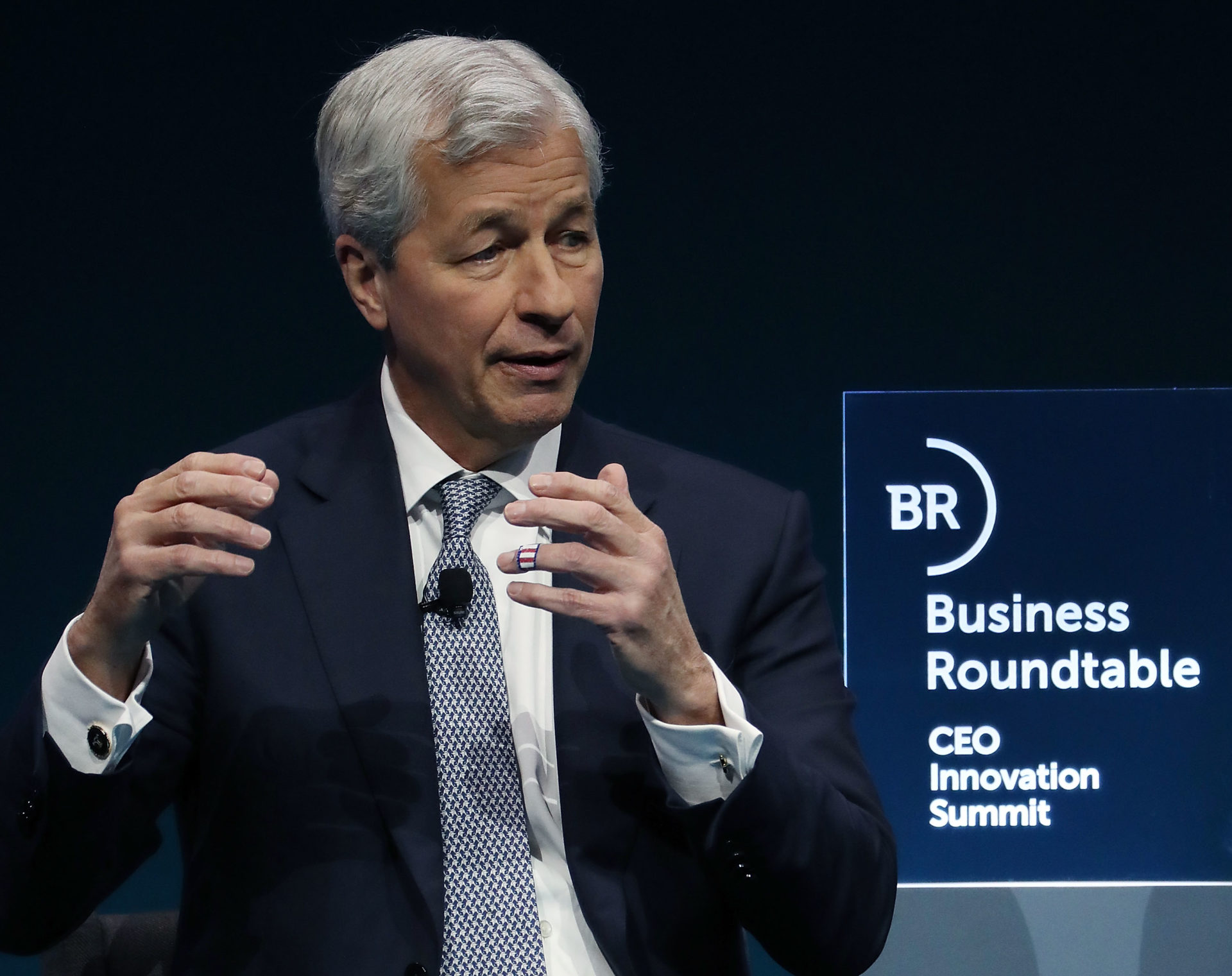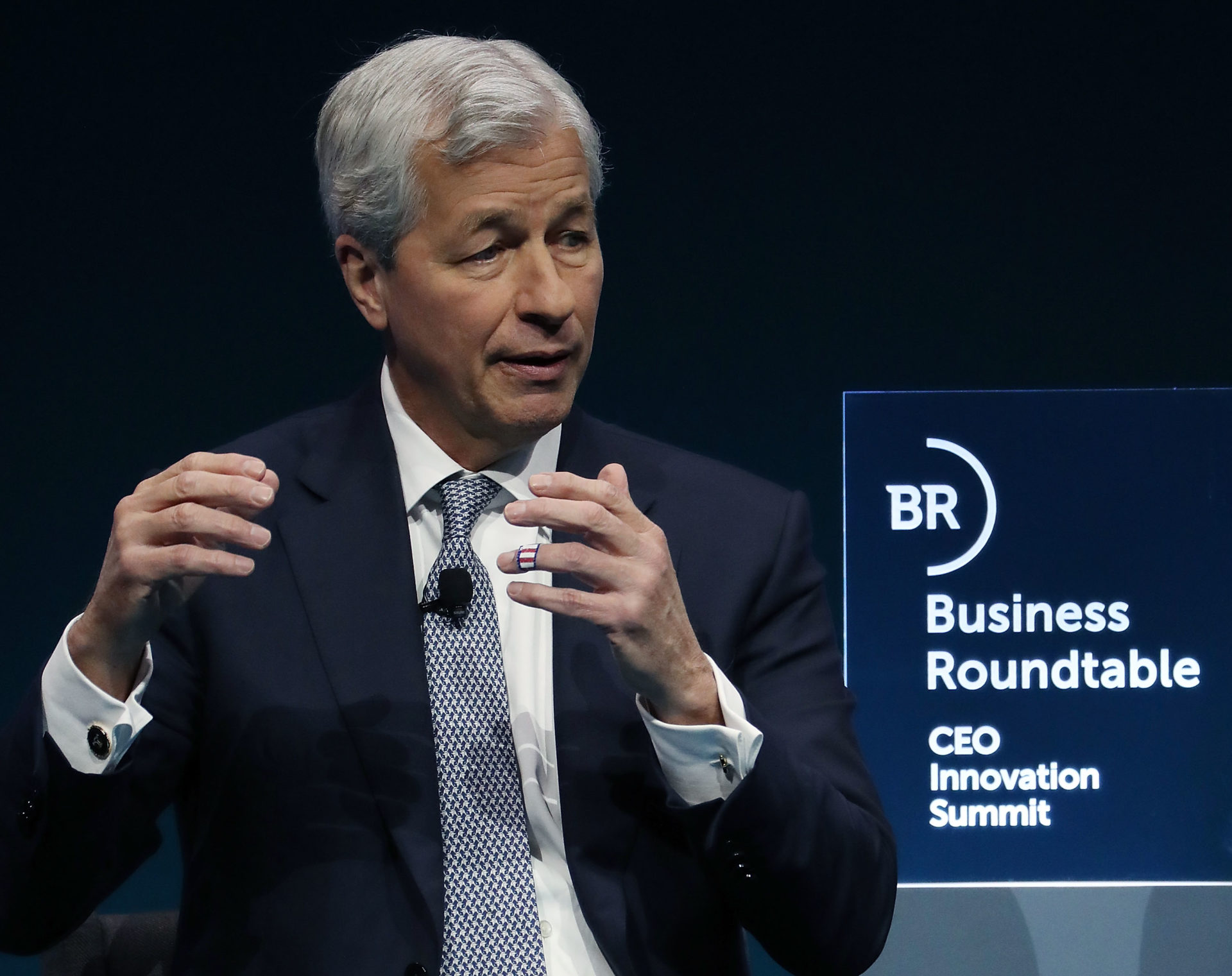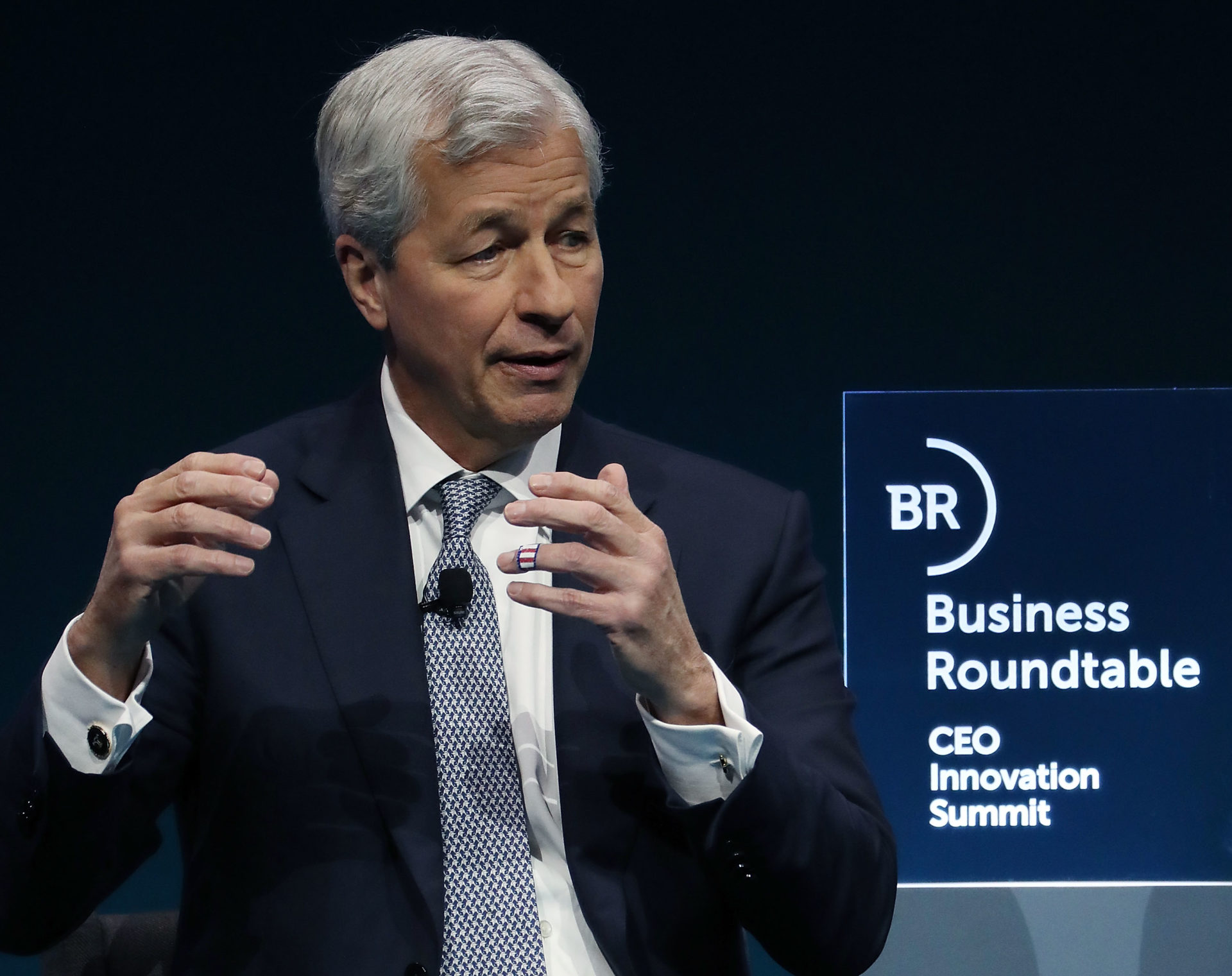 Economic confidence among the country's top chief executives dipped as the Trump administration's trade war with China escalated, according to a quarterly survey conducted by the Business Roundtable.
The CEO Economic Outlook Index fell 10.3 points in the third quarter to 79.2, the lowest figure recorded since President Donald Trump took office. Despite the decline, the index remains in "growth territory," according to the report.
The survey was conducted just as tit-for-tat tariffs threatened between the United States and China escalated, between Aug. 23 and Sept. 9 among  138 CEOs. On the first day of the survey, Beijing announced new tariffs on $75 billion of U.S. goods, and Trump said he would raise the rate of existing and planned tariffs on China by 5 percentage points. The Dow Jones industrial average fell more than 600 points that day, or roughly 2.4 percent.
Headwinds from the U.S.-China trade war aren't likely to abate anytime soon. JPMorgan Chase & Co. Chief Executive Jamie Dimon, who is also chairman of the Business Roundtable, said during a roundtable meeting with reporters in Washington, D.C., on Wednesday that he's "skeptical" a U.S.-China deal will happen before 2020. And an interest rate cut from the Federal Reserve, as President Donald Trump has advocated, won't offset a hit from trade, Dimon said. 
Still, Dimon doesn't anticipate a U.S. recession in the near future. 
"There will be a recession again," Dimon said, but "my own gut tells me it's not imminent."
In the Business Roundtable survey, almost no CEOs reported a positive impact on their business due to U.S. trade policy. More than half of the CEOs said trade policy had a very or somewhat negative impact on sales, and a third reported at least a somewhat negative impact on hiring.
A Morning Consult poll conducted shortly before the Business Roundtable's survey on Aug. 16-18 among 1,998 registered voters found that 46 percent of voters have at least some confidence that  Trump can negotiate a better deal for the United States with China, compared to 45 percent who had not much or none at all. Confidence was largely divided along party lines, with only 16 percent of Democrats backing Trump's ability to negotiate a better trade deal compared to 84 percent of Republicans.
All three components that make up the index fell. The CEOs' sales expectations dropped 13.5 points, well below the 112.9 historical average, while plans for capital investment fell 14.7 points, dipping just below average. Plans for hiring dropped 2.6 points, remaining above the historical average.
Joshua Bolten, Business Roundtable president and chief executive, urged Congress and the Trump administration to enact the new North American trade agreement to "provide stability and growth to our economy." 
"This quarter's survey shows American businesses now have their foot poised above the brake, and they're tapping the brake periodically," he said in a statement. "Uncertainty is preventing the full potential of the economy from being unleashed, limiting growth and investment here in the U.S." 
This story has been updated with comments from JPMorgan Chase & Co. Chief Executive Jamie Dimon.