It's a blast from the past with award-winning TV shows, including "Breaking Bad" and "Downton Abbey," finding new life as feature films. But polling finds that while audiences are interested in revisiting these TV worlds, they'd prefer to see them when they hit a streaming platform rather than in a theater. 
While "Downton Abbey" ended in 2015 and "Breaking Bad" had its series finale in 2013, the stories of the Crawleys, Jesse Pinkman and Walter White are continuing on the silver screen this year. And 44 percent of adults in a Sept. 26-28 Morning Consult/The Hollywood Reporter poll, including more than half of "Downton Abbey" and "Breaking Bad" fans, said that such films give fans more closure, while 25 percent of adults said a movie made after the series finale takes away from the original show.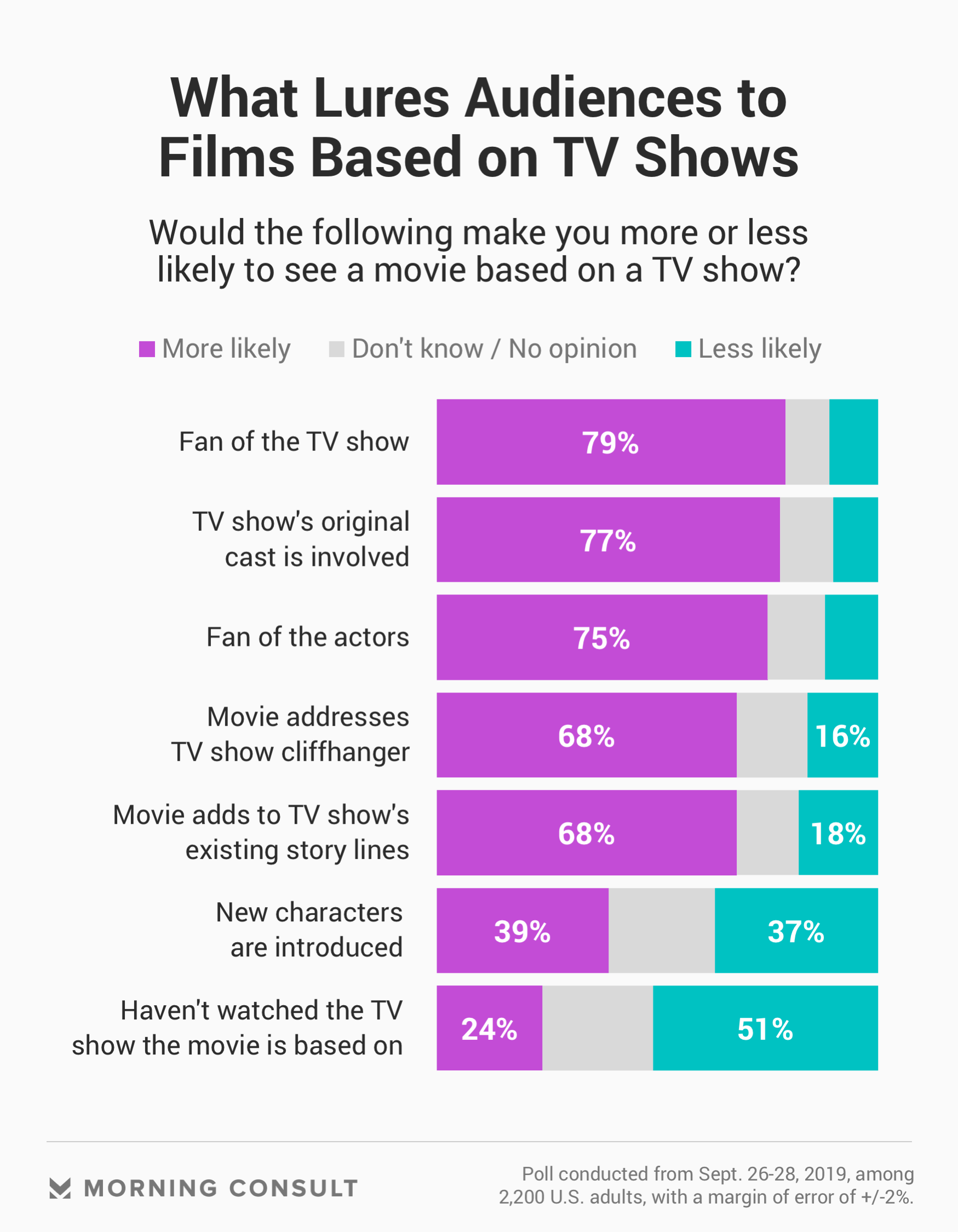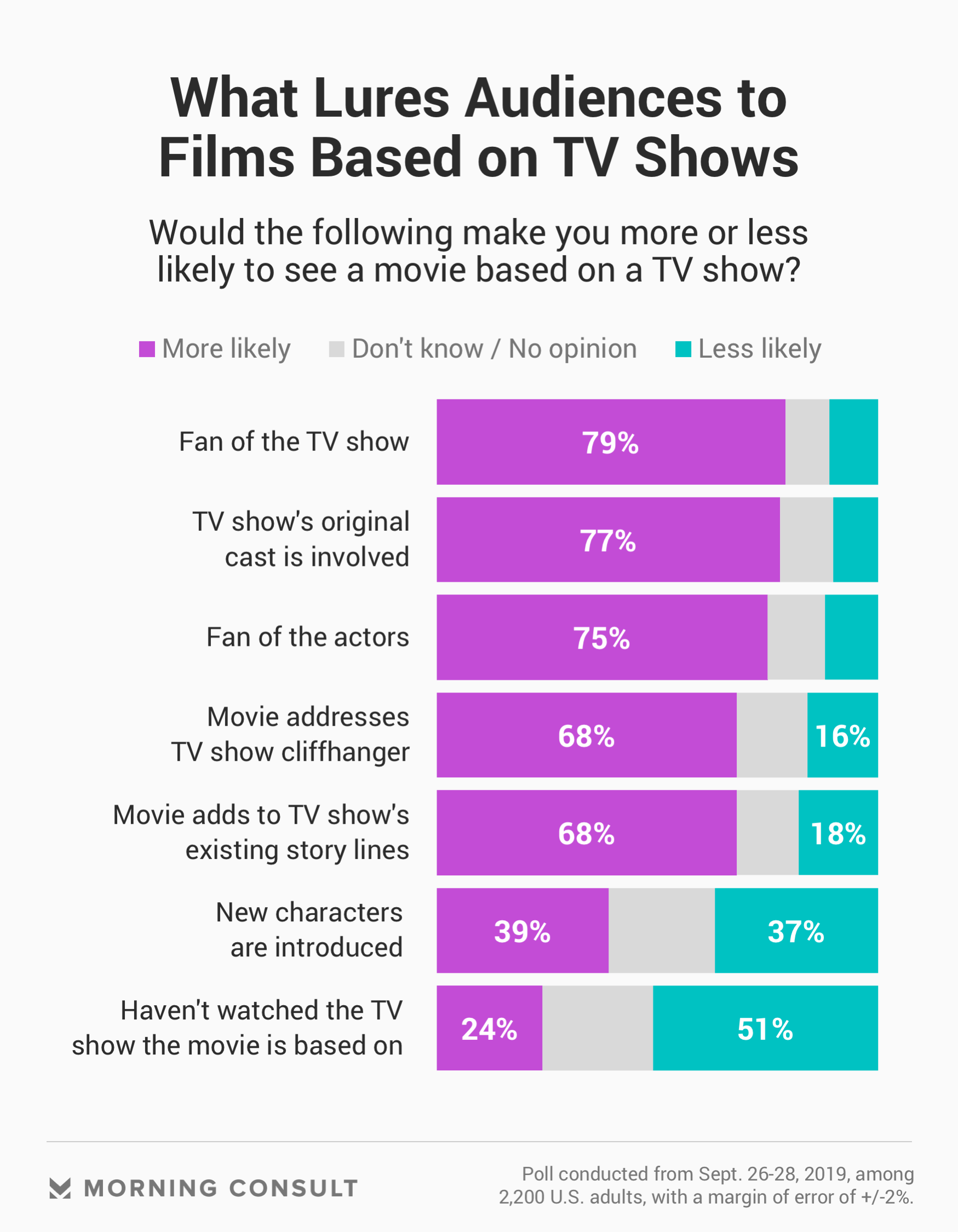 When it comes to drawing audiences,  7 in 10 respondents said they'd be more likely to see a film based on a TV show if they'd seen the original program, while 77 percent said the same if it included the show's original cast. And 68 percent said they'd be more likely to see the film if it contributed to existing storylines or resolved cliffhangers from the original show. The poll's margin of error is 2 percentage points.
Films based on television shows have previously found a home in movie theaters, with titles such as "Entourage" and "Sex and the City" receiving the silver screen treatment. "Entourage" grossed just over $32 million domestically, while the first "Sex and the City" film brought in more than $152.6 million.
But less than one-fifth of respondents (18 percent) said they'd rather see the film in theaters, with the majority (55 percent), including 54 percent of "Downton Abbey" fans, saying they would prefer to wait to see a movie based on a TV show when it is available for download or streaming.
Netflix Inc. is set to release "El Camino: A Breaking Bad Movie" on Oct. 11, with a limited, 68-city run in theaters. It will also be available to stream on the platform, which is good news for fans of the AMC show: Sixty percent of them would prefer to watch the film when it is streaming.
The "Downton Abbey" film, released in the United States on Sept. 20, earned more than $30 million in its opening weekend — three times its production budget — and has brought in more than $73.6 million domestically as of Oct. 7. And while no plans are definitive, CNN has reported that there is the possibility for more "Downton Abbey" films in the future.