Late-night host Seth Meyers' new stand-up comedy special on Netflix has made headlines —  not for any particular joke, but for giving viewers the ability to skip a segment of political humor. However, new polling finds that while a large share of the public is comfortable with this option being included in programming, audiences aren't necessarily going to use it.
A Nov. 7-10 Morning Consult/The Hollywood Reporter survey found that a 45 percent plurality of adults support the idea of a "skip politics" button in comedy specials and that 43 percent of the 2,200 U.S. adults surveyed would also support an option to skip political jokes in all streaming content. 
The poll's margin of error is 2 percentage points. 
Meyers' "Lobby Baby" special, which premiered Nov. 5, focused primarily on non-political subjects, but did feature a brief section of political material, particularly about President Donald Trump, that viewers could bypass by clicking the "skip politics" button — an idea Meyers came up with himself, according to CNN.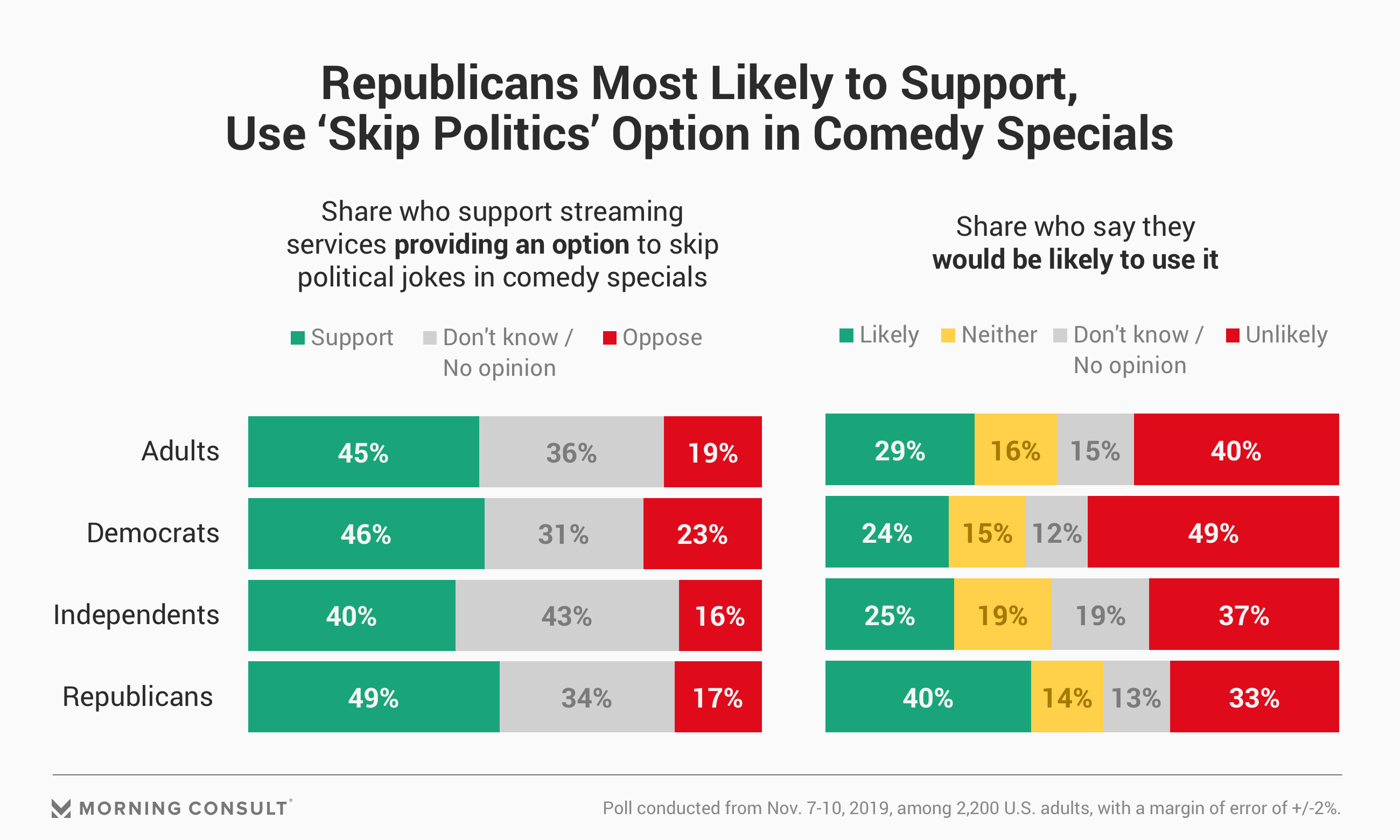 Even if the lion's share of viewers are warm to the general idea of skipping over political content, viewers may not be ready to use the feature: People were 11 points more likely, at 40 percent, to say they would probably not use the feature, than to say they would (29 percent). 
The survey also asked respondents if they would have more or less favorable views of comedians if they made jokes about certain identity groups or subjects. Poking fun at Trump proved to be divisive: Forty-three percent of Democrats said they would more favorably view a comedian who joked about the president, while 4 in 10 Republicans said the opposite. Republicans were also more likely (51 percent) than Democrats (45 percent) to support the idea of a "skip politics" button on streaming services, and 40 percent of GOP adults said they would be likely to use the feature, compared to 49 percent of Democrats who said they would not.
The margin of error for the Democratic and Republican sub-samples is 4 points.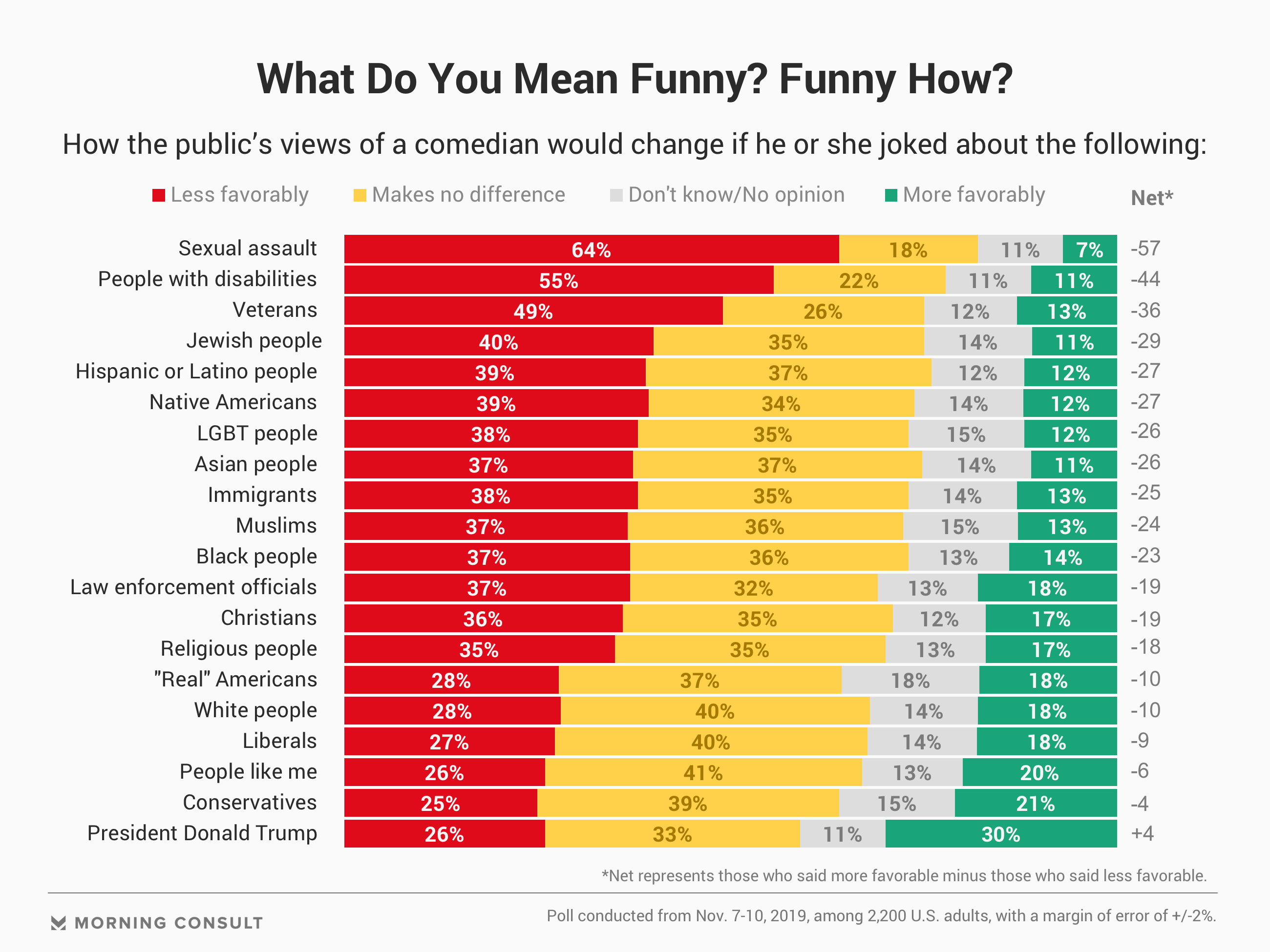 Seventy-eight percent of adults, including 90 percent of Republicans and roughly two-thirds of Democrats, said that people are offended too easily these days, while 53 percent of respondents said it's unfair that some groups can use certain phrases to describe themselves but they can't. 
Meyers has also brought this element of joke sensitivity to his late-night brand, with a recurring segment called "Jokes Seth Can't Tell." In the segment, which has been featured on "Late Night" since 2016, two of Meyers' writers — Amber Ruffin and Jenny Hagel — tell jokes about identity groups, typically African Americans and the LGBTQ community, that Meyers says would be inappropriate for him, as a straight, white man, to tell. Since its inception, "Jokes Seth Can't Tell" has included famous guests such as Hillary Clinton and Gloria Steinem.