Walt Disney Co.'s Disney+ and its original content have generated a great deal of conversation since the streaming service's launch last month, but new polling finds that classics from the Disney catalogue are the top draw for consumers — regardless of whether they subscribe to Disney+. 
A Dec. 3-4 Morning Consult/The Hollywood Reporter survey of 2,196 adults found that of the 23 percent who said they currently subscribe to Disney+, 22 percent said they watched classic Disney titles, such as "The Lion King" and "Mary Poppins," the most on the service, while 21 percent of subscribers said they watched "Star Wars" content most frequently.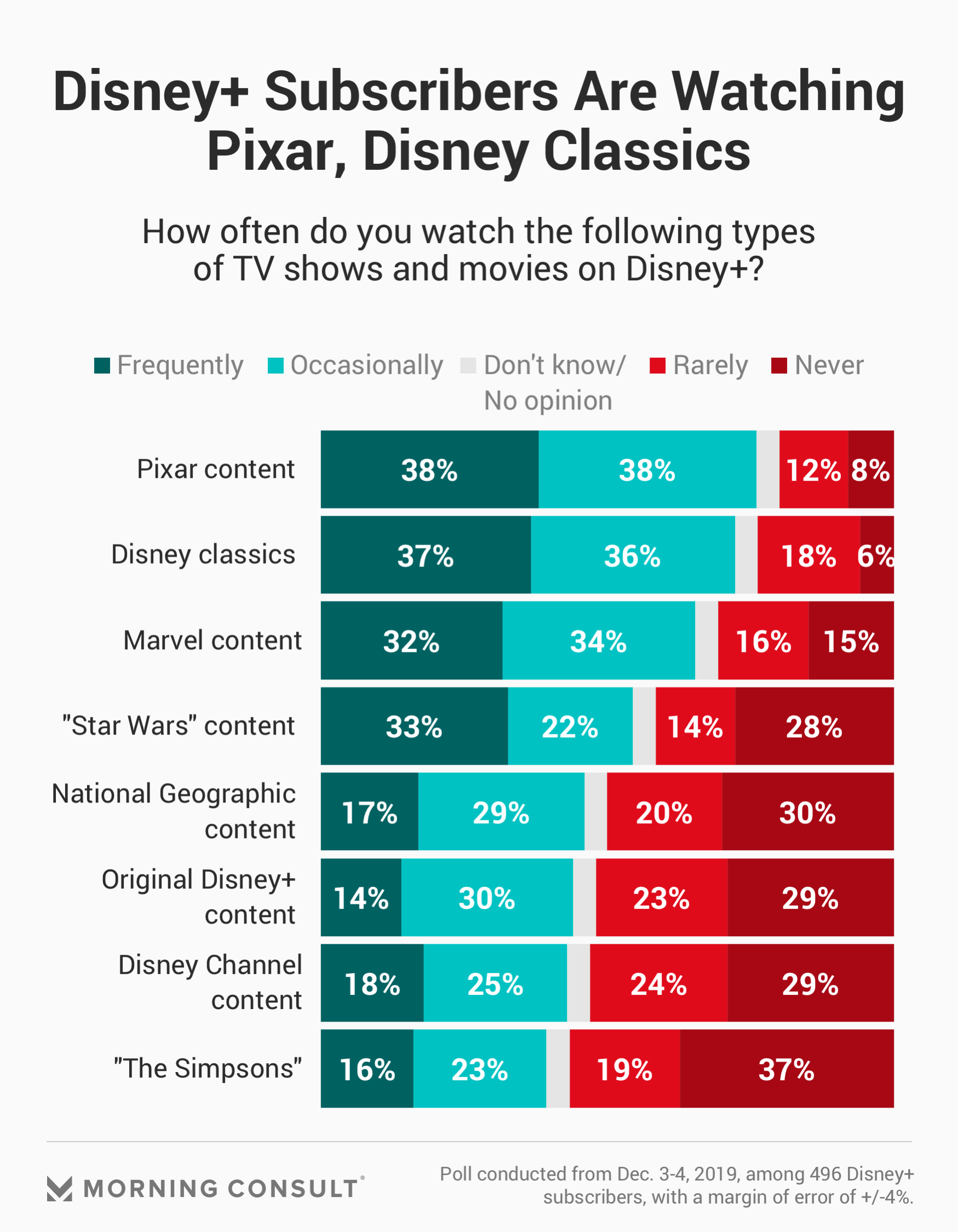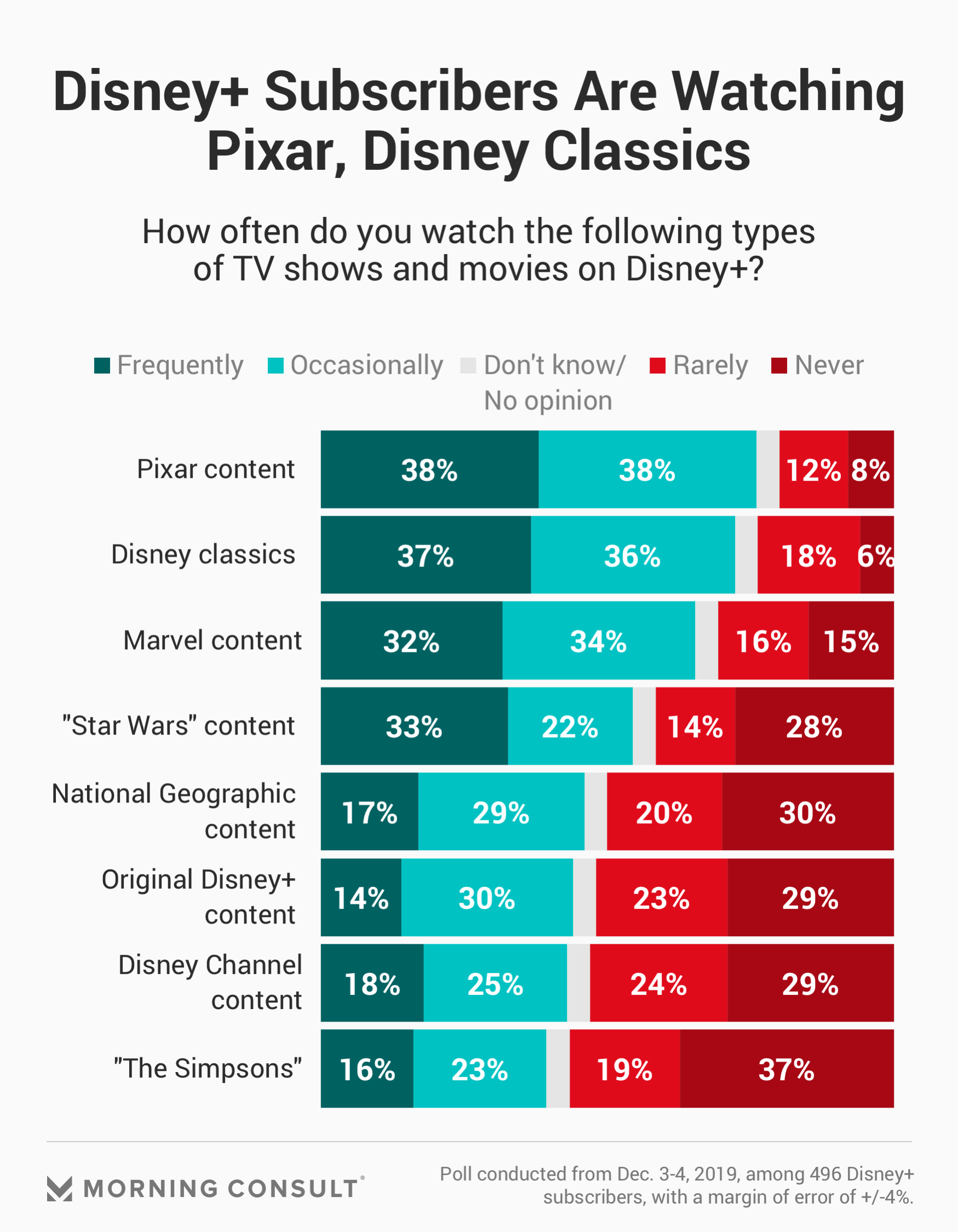 More than half (56 percent) of those subscribers are parents. And among those subscribers who are parents, 42 percent said they spend an equal amount of time watching Disney+ content with and without their children.
Subscribers were least likely, at 2 percent, to watch original Disney + content such as "Noelle" and "High School Musical: The Musical: The Series" the most. Three percent said they watched National Geographic programs most often, while 5 percent said the same about "The Simpsons."
The poll's overall margin of error is 2 percentage points, while the margin of error for the Disney+ subscriber sample is 4 points and the margin of error for the parent subsample is 6 points.
Of all of the types of content offered by Disney+, 38 percent of subscribers said they watched Pixar content frequently, while 37 percent said they frequently watched classic Disney films. Another 37 percent said they never watched "The Simpsons," which Disney acquired through its purchase of 21st Century Fox's entertainment assets earlier this year. 
The biggest draw for subscribers was Disney's classic content and Pixar's animation: Just over half (55 percent) of respondents said that seeing Disney classics was a major reason they subscribed to the service, while 53 percent said the same of Pixar content. Less than a quarter (22 percent) said that Disney+ originals, including "Noelle" and "High School Musical: The Musical: The Series" were a major reason for subscribing. A slim majority (51 percent) said the inclusion of "The Simpsons" on the service was not a reason they subscribed. 
Among the 1,700 respondents who were not subscribers, 56 percent said they would be somewhat or very likely to check out classic Disney films if they subscribed to the service. 
However, 53 percent of all respondents said there are already too many options when it comes to streaming services. And the field will continue to grow: The early part of 2020 will see the debut of three new streaming services — NBCUniversal's Peacock, WarnerMedia's HBO Max and Quibi — with each boasting their own lineups of exclusive content.