NRCC Chairman Wants to Keep Impeachment on the Front Burner in 2020
Rep. Tom Emmer says Democratic votes to impeach Trump will be prominent in GOP messaging to take back House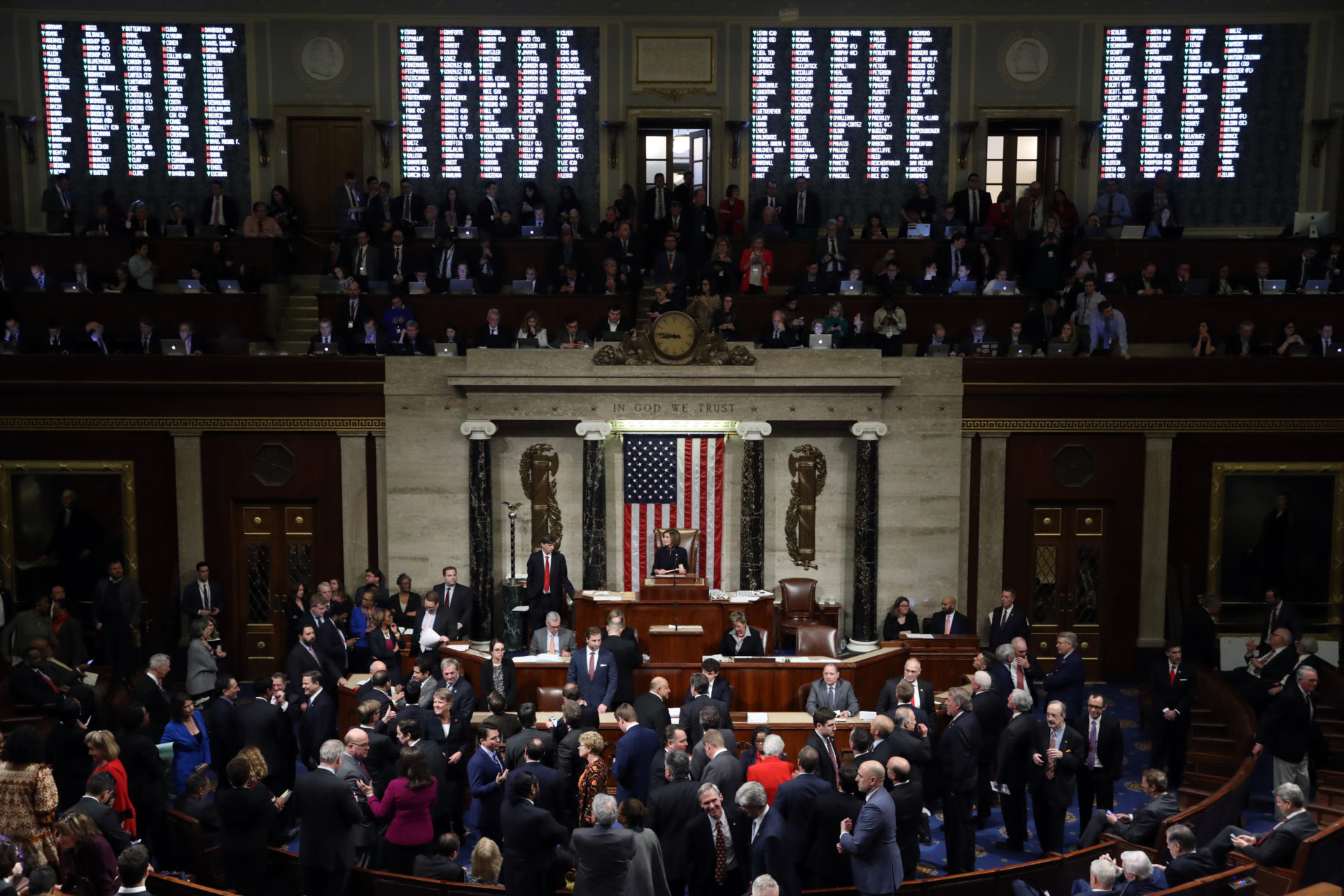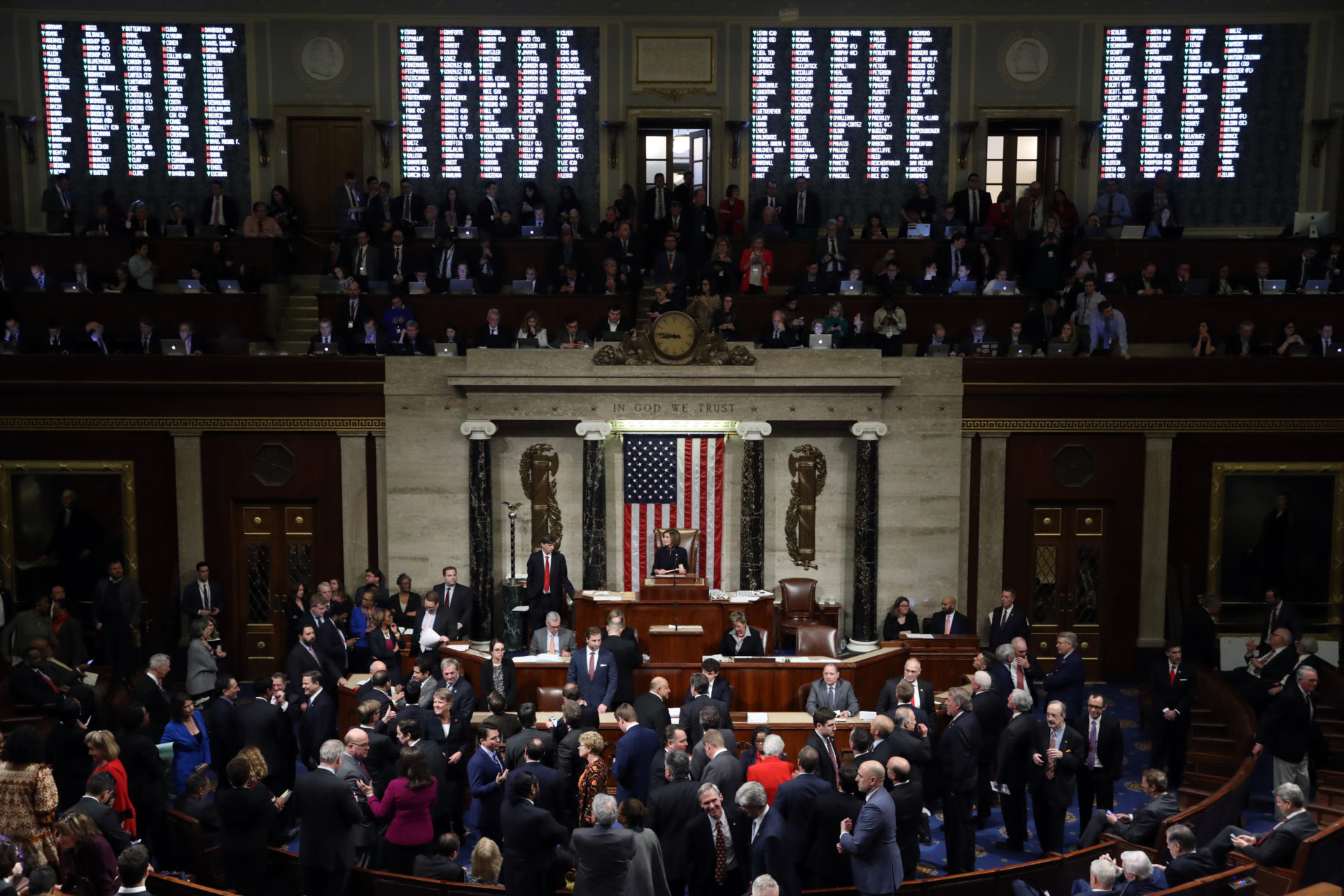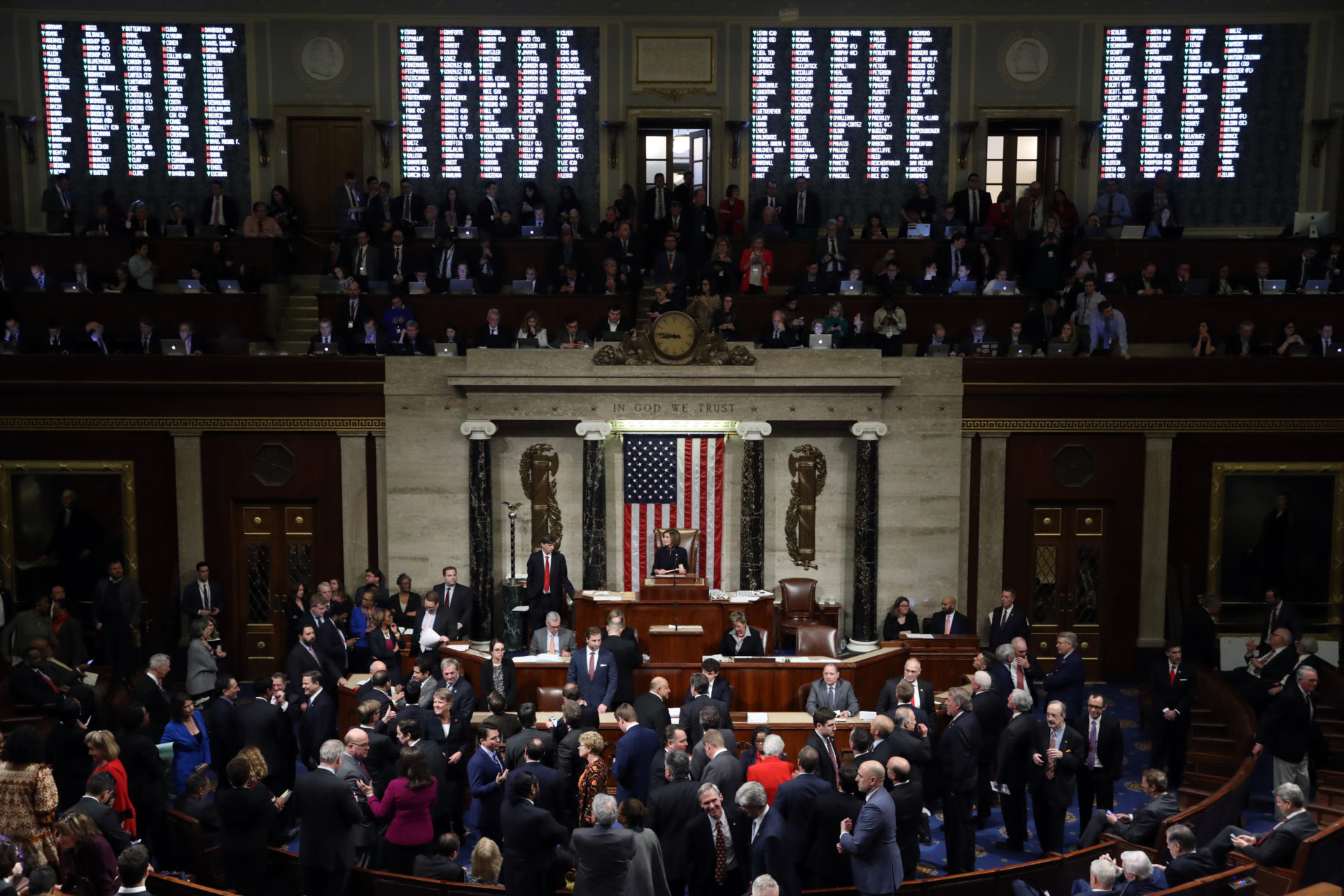 While some Republican leaders on Capitol Hill have pressed to move quickly past the topic of President Donald Trump's impeachment, the head of House Republicans' campaign arm wants to keep it top of mind, seeing it as a political plus in the effort to retake the majority. 
In an interview with Morning Consult, Minnesota Rep. Tom Emmer, who chairs the National Republican Congressional Committee, said voters in competitive Democratic-held districts will be hearing a lot about Wednesday's vote, after all but one of the party's most vulnerable incumbents — Rep. Collin Peterson (D-Minn.) — voted to impeach the president. (New Jersey Rep. Jeff Van Drew voted against impeaching Trump as a Democrat before switching parties to become a Republican the next day.)
To summarize Emmer's view, nothing else the Democratic House majority has passed counts.
"You've got socialist Democrats who got elected on a promise to get things done, and instead they have been totally obsessed with impeaching a president they hate," said Emmer, who added that the committee will spend money during the heat of the campaign to remind constituents of the pivotal vote. 
"I think next fall, people are going to tell them, 'That's not what we sent you there to do. Your obsession with impeachment is going to cost you your majority,' " he said. 
The first national poll on impeachment conducted among registered voters entirely after Wednesday's vote found Republicans narrowly losing the messaging battle. The Morning Consult/Politico survey, conducted Dec. 19-20, found 44 percent of voters said they would be more likely to vote next year for a representative who voted to impeach Trump, compared to 34 percent who said they would be less likely (16 percent said it would make no difference).
Emmer pointed to his own polling of 800 voters conducted for House Minority Leader Kevin McCarthy (R-Calif.) and the NRCC in October, before the impeachment probe moved to a public phase. The survey of 95 congressional districts found most voters did not think Trump had committed an impeachable offense, and thought Democrats hadn't accomplished much or anything at all during their time in the majority.
Allied Republican groups have already put money behind that very impeachment message, accusing Democrats of betraying voters who elected them by focusing on investigations and impeachment rather than health care and immigration. Immediately following Wednesday's vote, the Republican-aligned American Action Network announced $2.5 million in television and digital advertising targeting 29 Democratic-held districts that were won by Trump in 2016. 
While Democrats have been less active in the impeachment ad wars, their message is still breaking through with voters, according to the survey: Democrats were 13 percentage points and Republicans were 7 points more likely to say they'd seen many or some ads supporting Trump's impeachment than opposing it. But House Speaker Nancy Pelosi's party has been more keen on flexing its own accomplishments rather than building public support for impeachment, which has held steady throughout the process. 
"House Democrats are laser-focused on the kitchen table issues impacting working families' lives," said Robyn Patterson, a spokeswoman for the Democratic Congressional Campaign Committee. "Washington Republicans are welcome to throw a temper tantrum, but it won't hide their record of putting the profits of big drug manufacturers and special interests over the pocketbooks of people they were elected to represent."
Last week, both the DCCC and the Democratic-aligned House Majority PAC launched ads highlighting the Democrats' signature prescription drug prices measure. And in October, House Majority Forward put up money to counter the impeachment messaging targeting vulnerable Democrats with a slate of ads highlighting the work lawmakers have been doing on Capitol Hill, which Pelosi and Democrats frequently reiterate is being blocked in the Senate by Majority Leader Mitch McConnell (R-Ky.).
"The Republicans keep saying, 'Well, we should be working.' We've sent over 400 bills," Pelosi told reporters Thursday, highlighting votes in the days surrounding impeachment on the drug pricing bill, a bipartisan spending package for fiscal year 2020 and — perhaps most notably — Trump's renegotiated North American trade agreement with Canada and Mexico, a major bipartisan accomplishment that Emmer claimed as Trump's victory alone.
Emmer also said Van Drew was not the only member of the House Democratic Caucus to privately express interest in moving to the other side of the aisle due to impeachment, though he did not name names.
"They're going to lose their own seats as a Democrat," he said. "There's no way they'd be winning as Republicans."