As NBC's existential comedy "The Good Place" comes to an end tonight, new polling shows that most people believe in the proverbial Good Place — while slightly less believe in the Bad Place. 
A Jan. 15-16 Morning Consult survey found that 70 percent of adults believe in heaven and 60 percent believe in hell. The survey was conducted among 2,200 U.S. adults and has a margin of error of 2 percentage points.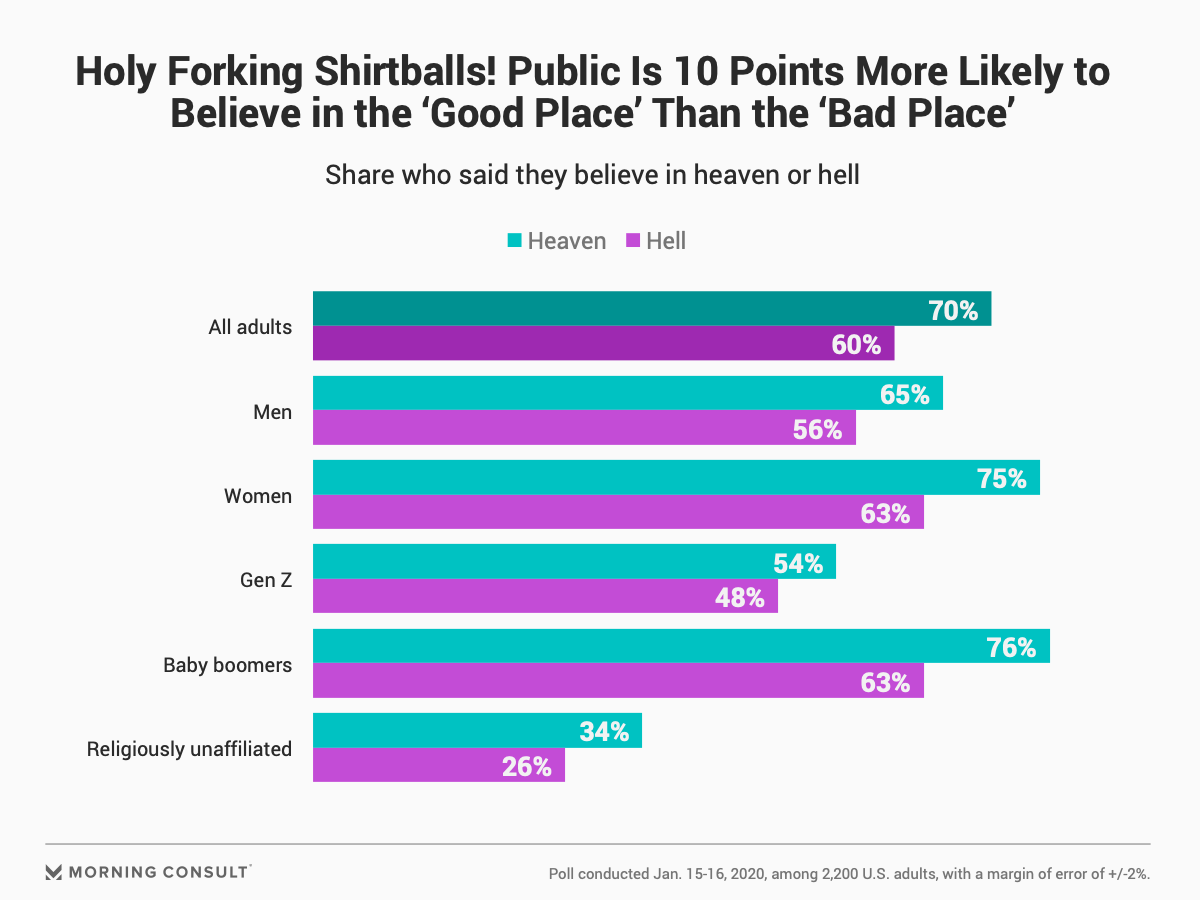 Women were 10 points more likely than men to believe in heaven and 7 points more likely to believe in hell. The male and female subsamples have a margin of error of 3 points.
When looking at different age groups, those 65 and older were more likely than other age group to believe in both heaven and hell — but most adults under 30 are also believers: Sixty-one percent of those ages 18-29 said they believe in the existence of heaven, while 54 percent said the same about hell.
Among the 616 adults who described themselves as religiously unaffiliated — those who identify as atheist, agnostic, or nothing in particular — a third (34 percent) said they believe in heaven, compared to 26 percent who said they believe in hell.