How Broadcasters Plan to Leverage Audio Access in XFL Telecasts
ESPN/ABC producer Bill Bonnell plans to incorporate coach-to-player communications into live action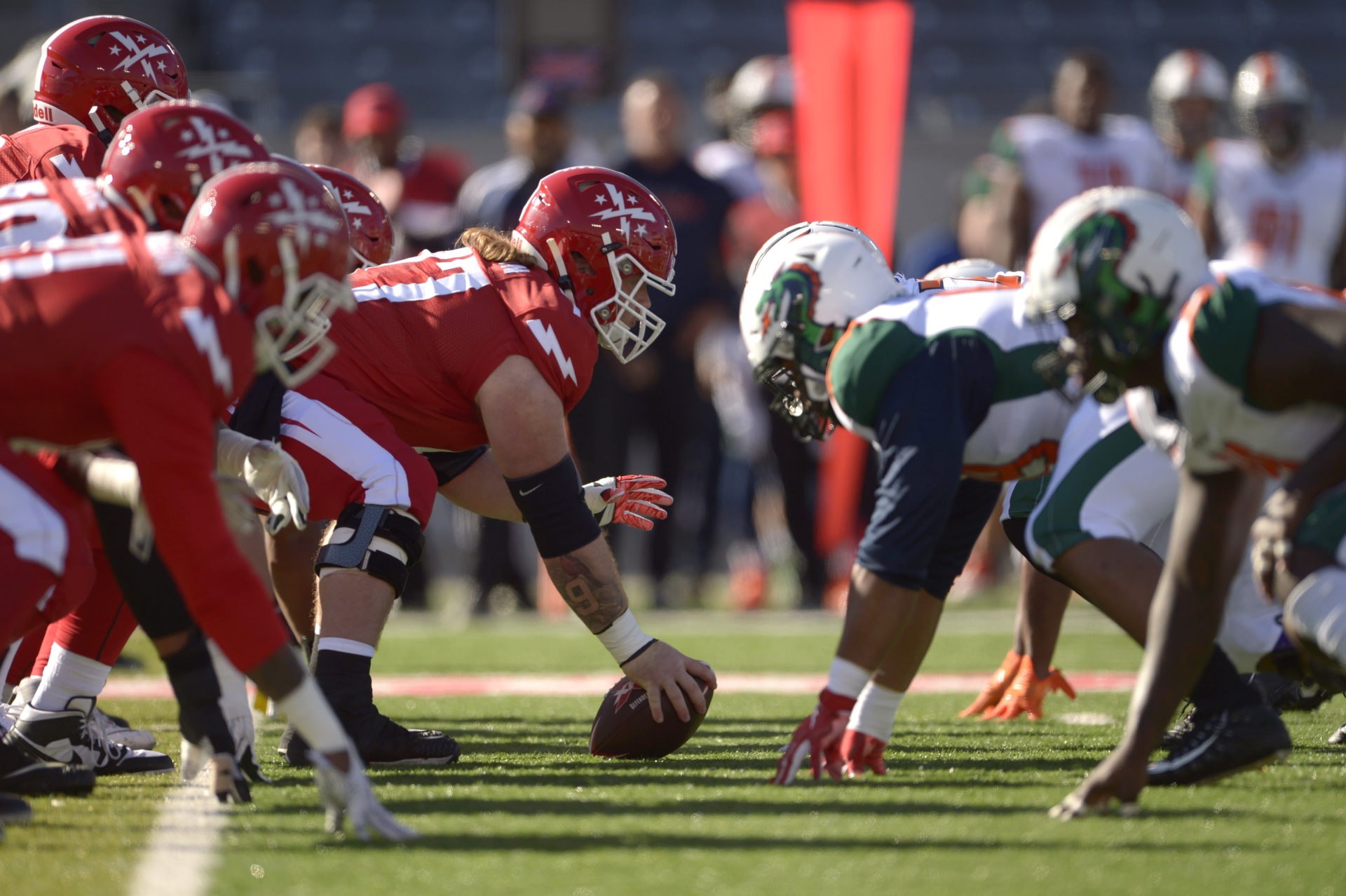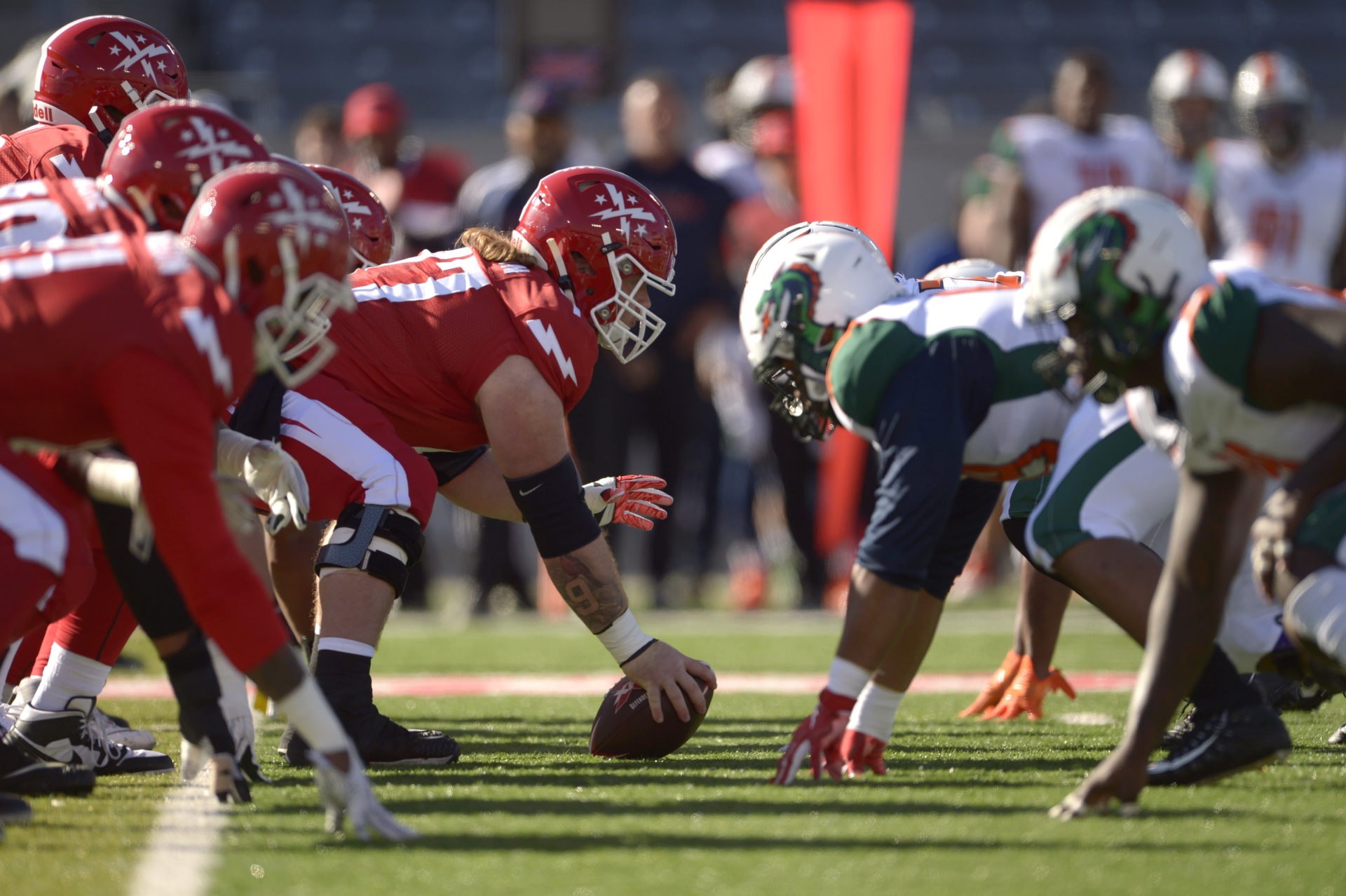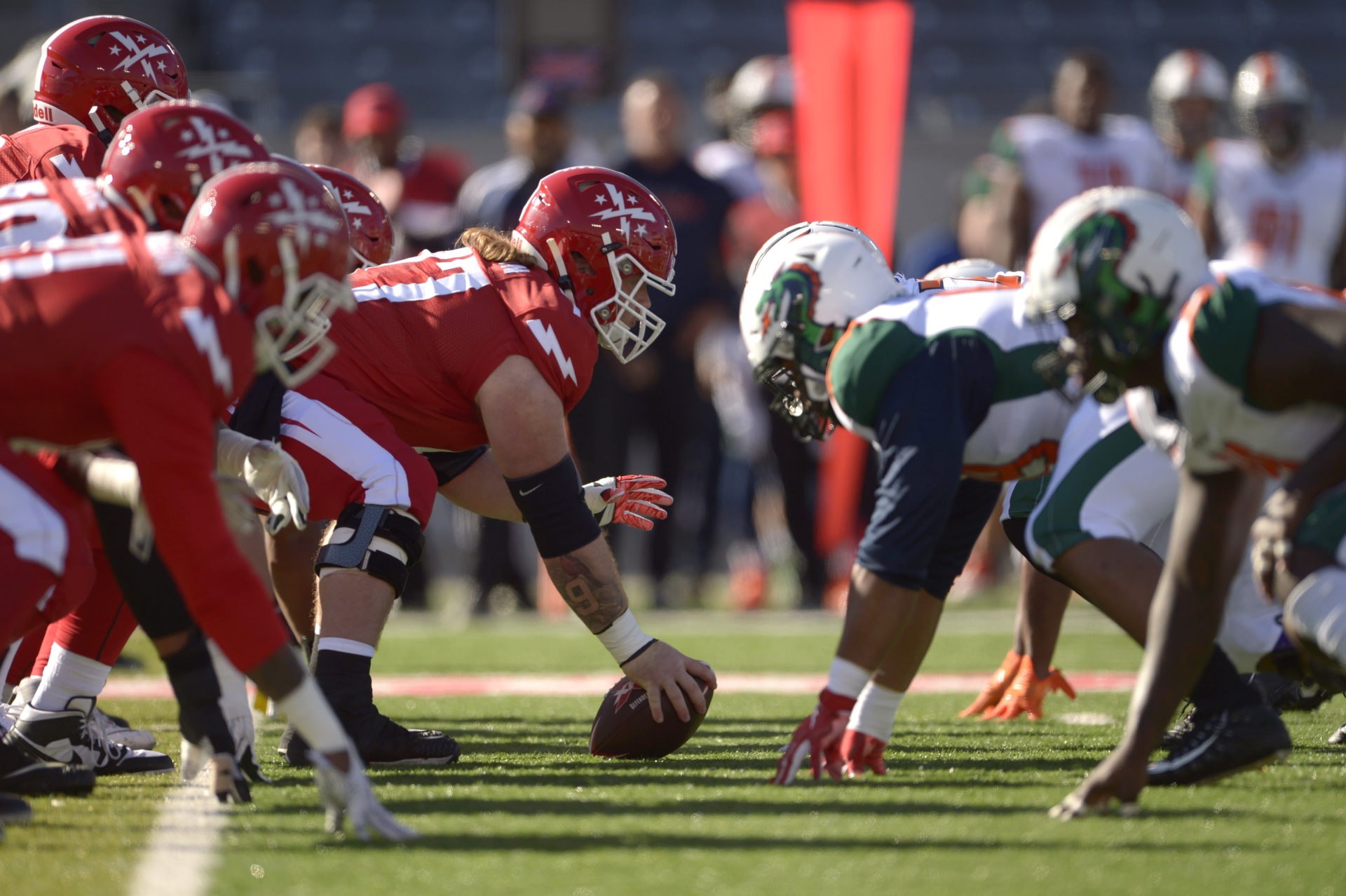 When DC Defenders head coach Pep Hamilton speaks into his headset as his team hosts the Seattle Dragons during the rebooted XFL's first-ever game on Feb. 8, quarterback Cardale Jones won't be the only one listening.
In its quest to bring football fans closer to the game than any other league, the soon-to-launch second iteration of the XFL is giving broadcast partners ESPN/ABC and Fox Sports access to an unprecedented amount of on-field audio to integrate into live action. That includes electronic communication between coaches and multiple skill position players on the field during play. By contrast, NFL coaches can only communicate with their quarterback in the huddle, and that audio is not shared with broadcast partners.
Bill Bonnell, a coordinating producer for ESPN and ABC and an industry veteran who helped NBC Sports present the original XFL's lone season back in 2001, got his first glimpse of the new league last week during a series of interteam scrimmages at training camp in Houston. He left with an initial philosophy on how he plans to leverage the abundance of audio at his disposal.
"Our goal is to try to make sure we capture as much live as we can, and the things that we don't capture live, we'll probably bring back and play on tape," he said.
"We'll slowly, organically bring in the audio, where maybe for a drive we'll listen in to a head coach, or listen to the offensive coordinator talking to the quarterback. The biggest thing is we have to organically integrate the audio into the telecast without taking away from the fact that we have some really great announcers in the booth and on the sideline.
Under the league's first media rights deal, 24 of this season's 43 games will air on broadcast networks ABC and Fox. The remaining games will be split between cable sports networks ESPN and Fox Sports 1.
According to Bonnell, league owner Vince McMahon and XFL Commissioner Oliver Luck have made it clear to everyone involved in the league that anything they say or do during a game could end up on TV. That'll help ESPN avoid conflicts with teams and players — like when the New York Jets cried foul in October after "Monday Night Football" aired taped audio of quarterback Sam Darnold saying he was "seeing ghosts" on the field during a blowout loss to the New England Patriots.
"Everybody is aware and prepared for the fact that there's not going to be anything held back here," Bonnell said. 
In addition to picking up on-field audio, broadcasters in the booth will at times be able to speak with coaches and players on the sidelines. During the league's abridged 10-minute halftimes, cameras will capture coaches briefing their teams for the second half.
Replay booths will be wired for sound during reviews of close plays, and instead of employing a rules analyst like on some NFL telecasts, ESPN talent will be able to speak on air directly with an officiating supervisor at the league who can explain officiating decisions based on the league's unique set of rules.
ABC and ESPN will employ a five-second delay to ensure profanities uttered by coaches and players on the field don't make it on the air. The networks will also use a system that enables censors to drop the audio from a player or coach's microphone without interrupting natural sound like crowd noise.
From a content standpoint, Bonnell said viewers might be surprised by the telecasts' "aggressive" incorporation of betting odds through ESPN and ABC's association with Caesars Entertainment Corp.
"We're going to have the point spread and odds on our graphics and the over/under number will probably be on our graphics," he said. "We're not going to shy away from gambling — that's part of the game — and the league has embraced that and told us that they're fine with that, as well."
The Walt Disney Co.-owned networks have two XFL broadcast teams: The top team, which will call the league's inaugural game on ABC, consists of Steve Levy and Greg McElroy, with reporters Tom Luginbill and Dianna Russini on the sidelines. The second team features play-by-play man Tom Hart, analyst Joey Galloway and reporter Pat McAfee.
Fox has yet to announce the full talent roster for its XFL coverage, but its top team will feature Curt Menefee providing play-by-play alongside Joel Klatt.