U.S. consumer confidence remains elevated by historic standards, but for those who work in the agriculture sector, confidence has begun to dip over concerns that China will not be able to fulfill its commitment under the Phase One U.S.-China trade agreement to purchase $40 billion of U.S. agriculture products. 
Last week, a White House official cast doubt on China's ability to fulfill its pledge in light of the severity of the coronavirus outbreak. This week's data shows U.S. farmers share that concern:
Confidence within the agriculture sector fell 2.6 points this past week (four-week moving average). Confidence among construction and manufacturing workers continued their upward trends last week, spotlighting the industry-specific decline facing the agriculture sector. This data provides empirical support for

claims that U.S. farmers remain wary

of the benefits of the U.S.-China deal.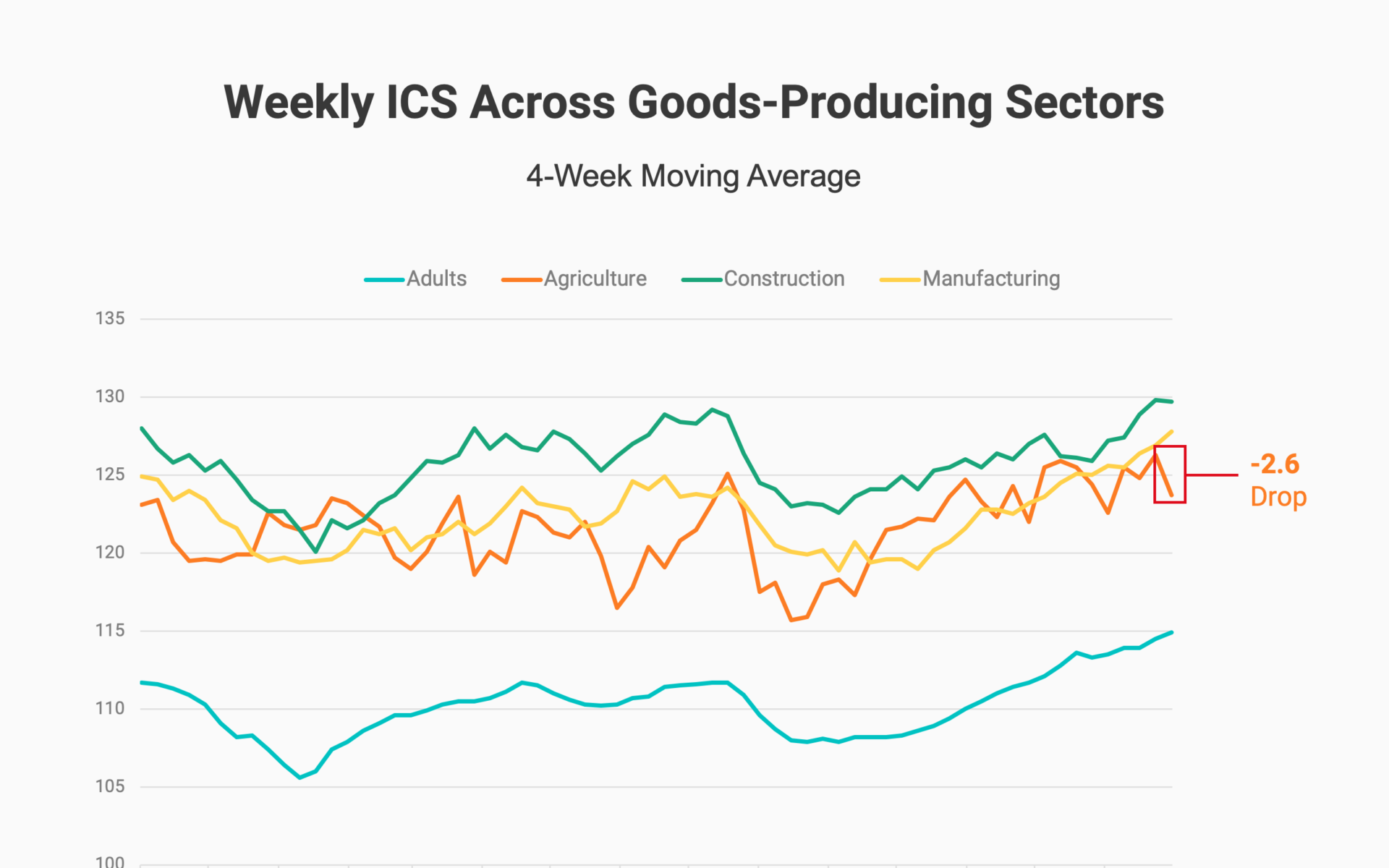 While January and February have been strong months for consumer confidence across almost all demographic breakouts, the agriculture sector is one exception. Confidence among agriculture workers is on pace for its second consecutive monthly decrease.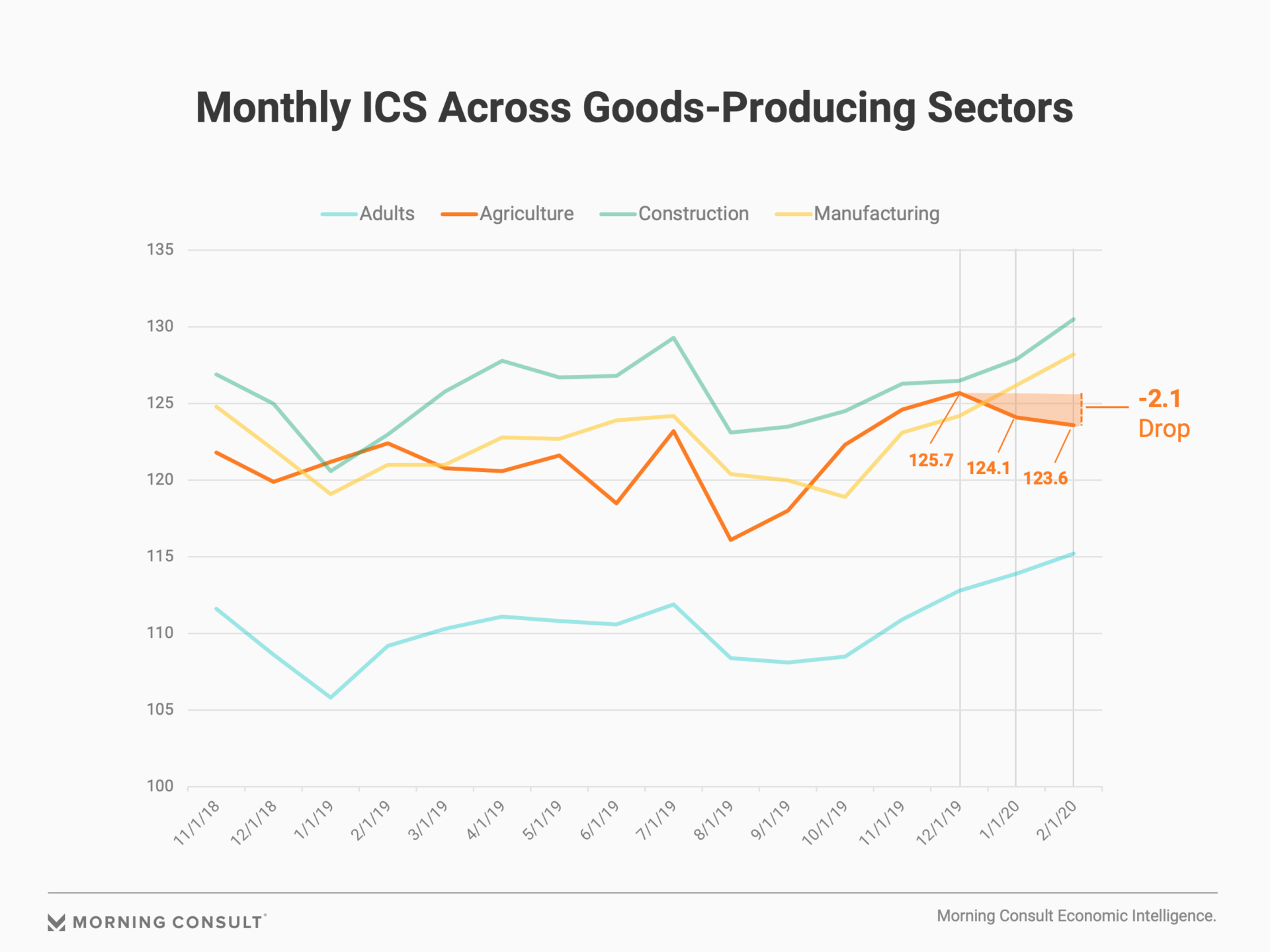 Morning Consult's latest results are based on surveys of 53,207 U.S. adults, conducted Feb. 10-16, 2020.
— John Leer, Economist, Morning Consult Economic Intelligence
About Morning Consult Economic Intelligence
Morning Consult's Economic Intelligence: U.S. Consumer Confidence is an ongoing nationally representative survey based on approximately 7,500 daily and 210,000 monthly online interviews with adults across the entire United States, giving insight into key daily consumer confidence metrics. Sign up here to receive this data in your inbox every week.