Gayle King has made headlines for her interviews with newsmakers ranging from R. Kelly to Michael Bloomberg. But following controversy related to a clip from her interview with former WNBA star Lisa Leslie about the late Kobe Bryant's legacy, Morning Consult polling finds that the CBS News personality's favorability with the public has dropped dramatically — especially among black adults. 
A Morning Consult/The Hollywood Reporter poll conducted in March 2019 — after King interviewed singer R. Kelly about multiple allegations of sexual abuse against him — found that King's net favorability (the share who had an favorable view minus the share who had an unfavorable view) was 22 percentage points among all respondents and 39 points among black adults. And in April 2019, a Morning Consult/The Hollywood Reporter survey looking at the favorability of morning news anchors found that her net favorability had fallen to 17 points among all Americans and to 38 points among black respondents.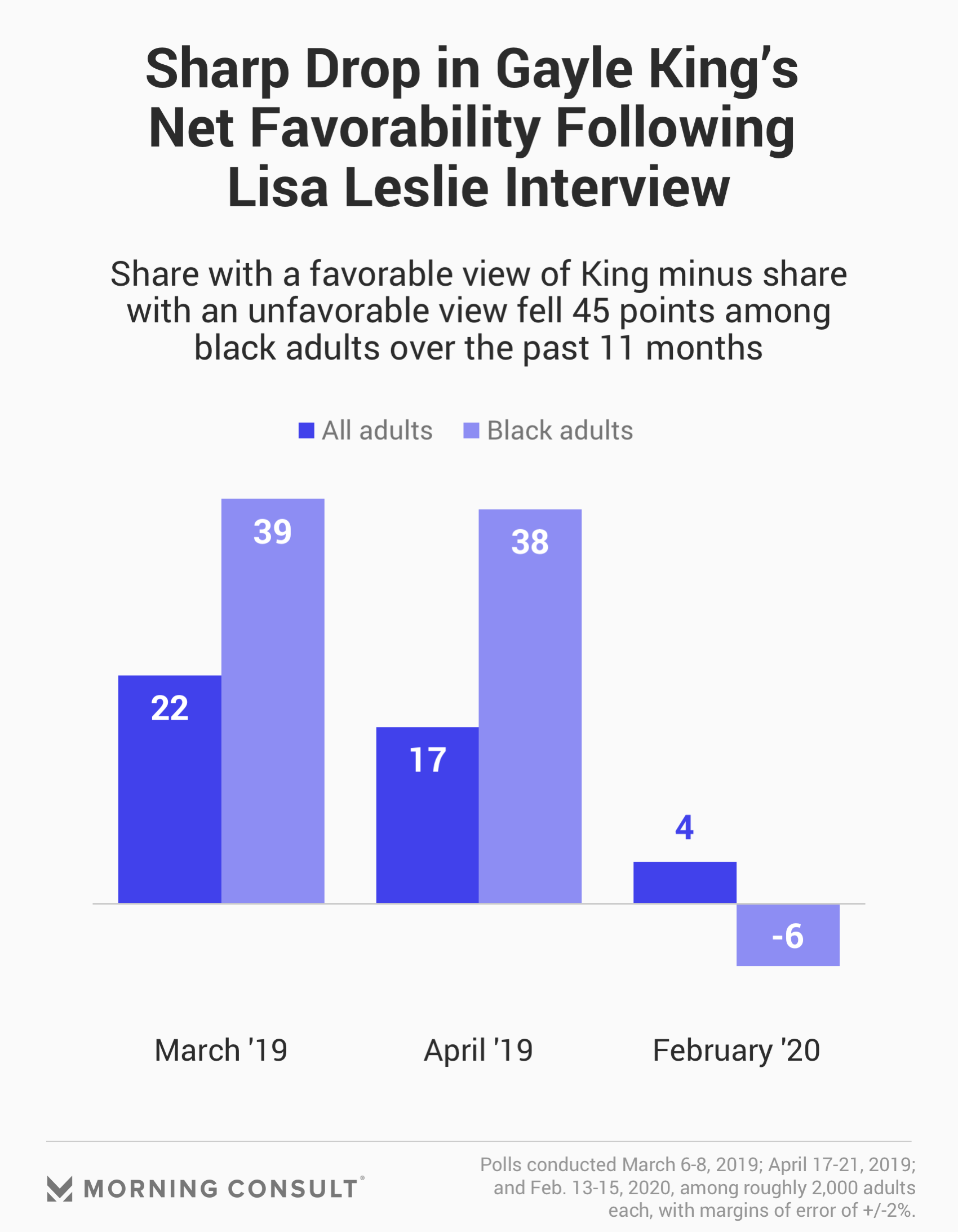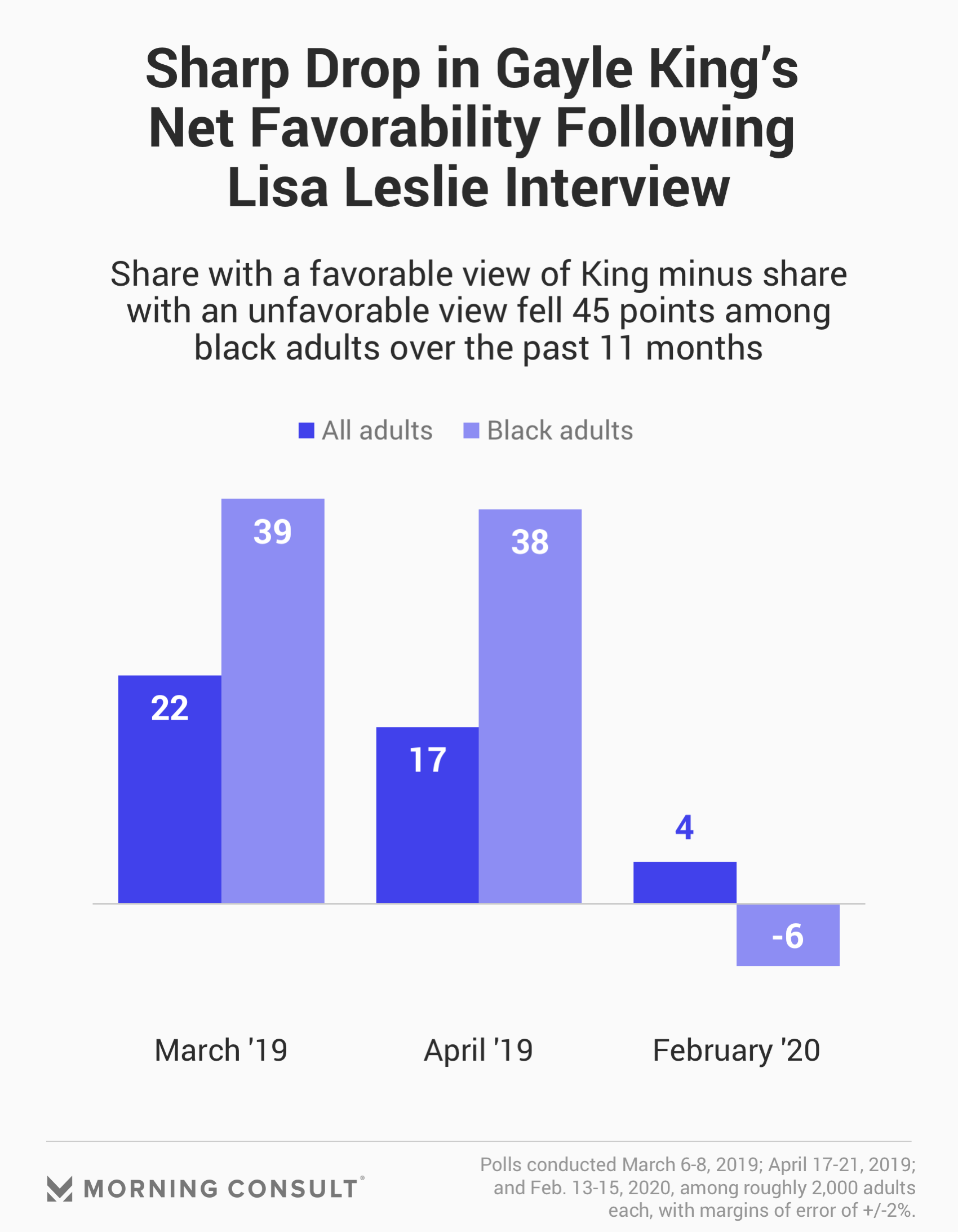 But a Feb. 13-15 Morning Consult poll found that King's net favorability had plummeted to 4 points among all adults and minus 6 points among African Americans.
The most recent survey came after CBS posted a clip of an interview King did with Leslie, in which she asked the Hall of Fame basketball player  if Bryant's legacy was "complicated for you, as a woman, as a WNBA player" in light of his 2003 sexual assault allegation.
King received backlash on social media over the line of questioning, and said on her Instagram account, "I am mortified. I am embarrassed, and I am very angry."
She said that she was unaware CBS had posted the clip of the "very wide-ranging interview" and noted that the clip was "totally taken out of context." 
In a statement to the Los Angeles Times, a spokesperson for CBS News praised King's interview and acknowledged that the posted clip "did not reflect the nature and tone of the full interview." 
In the poll conducted after the interview, King's net favorability was down 18 points since March 2019, and down 45 points among black adults during the same time period.
Snoop Dogg, on the other hand, who posted a profanity-laced and threatening video in response to the interview, enjoys a net favorability of 60 points among black adults and 22 points with the public overall. He later issued an apology to King via Instagram, which she told The Associated Press in a statement that she had accepted.
King, along with her former "CBS This Morning" colleague Norah O'Donnell, will moderate Tuesday night's Democratic presidential debate in Charleston, S.C.