U.S. consumer confidence slightly declined last week as coronavirus fears escalated and concerns about the outbreak began to drive down stock prices. Morning Consult's Index of Consumer Sentiment (ICS) fell 0.6 points and currently stands at 114.8, which is close to where it started at the beginning of the year. 
This week's drop is less than half the magnitude of the week-over-week decline that followed the height of the U.S.-Iran conflict in early January, and confidence remains elevated compared to August-September 2019.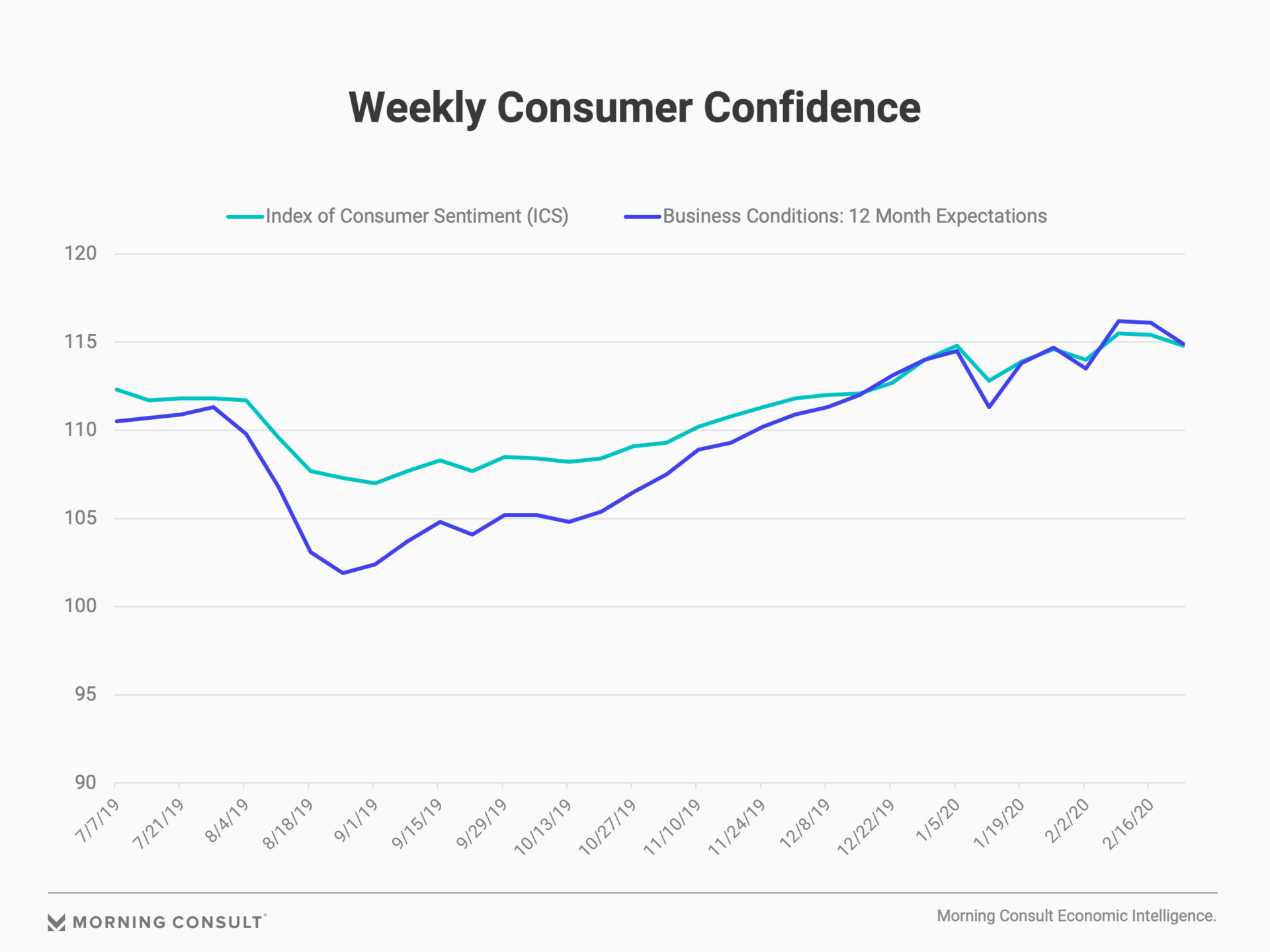 Consumers are most concerned about future economic performance, particularly U.S. businesses. Morning Consult's Index of Consumer Expectations (ICE), which measures performance of future business and personal financial expectations, fell 0.8 points to 115.3. The dip was particularly pronounced among those who work in the financial and transportation sectors, dropping 4.7 and 4.9 points, respectively.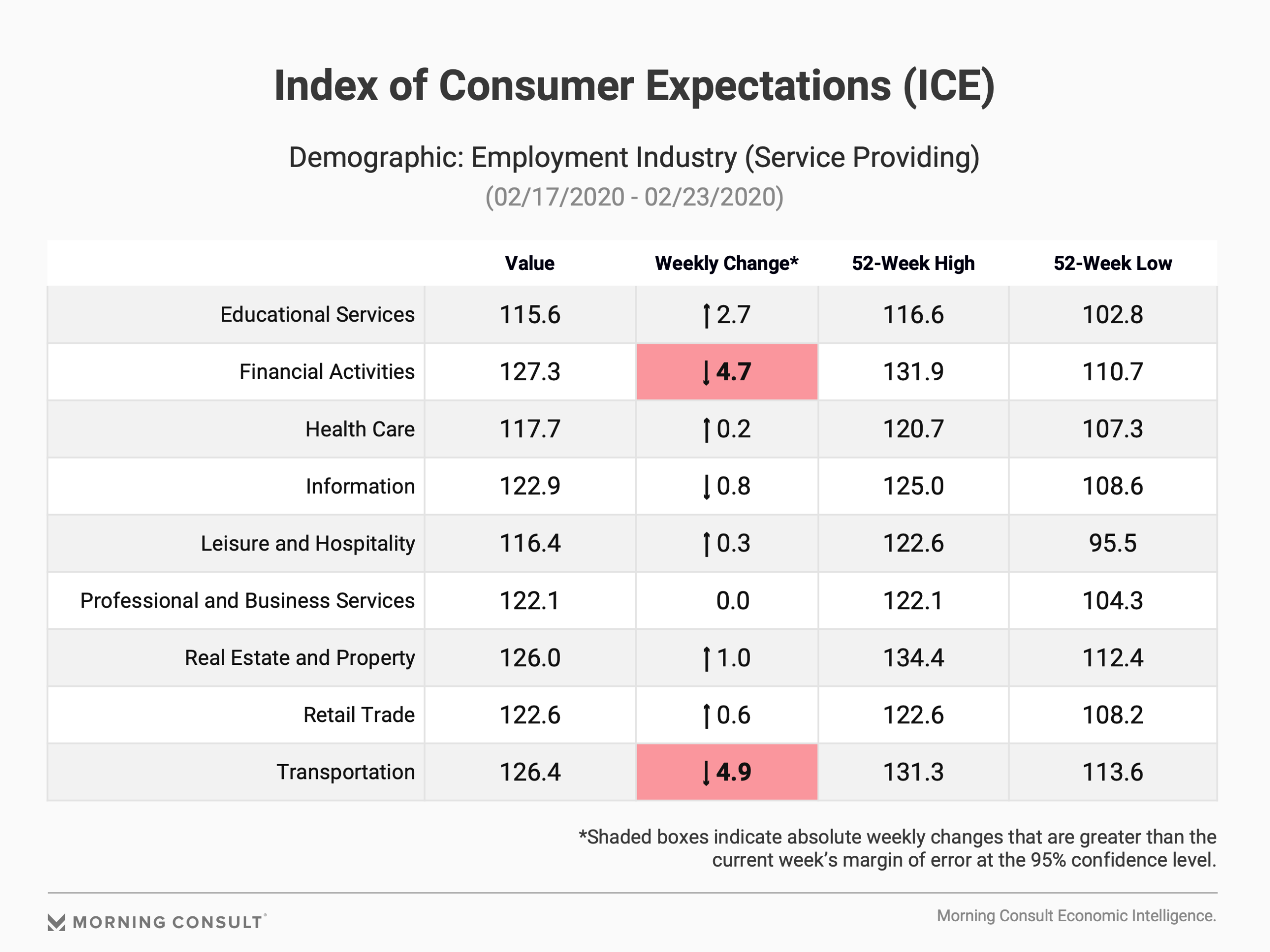 Consumers' expectations of business conditions 12 months and five years into the future suffered the most this past week, both of which fell 1.2 points. Global businesses are struggling to address disruptions to their supply chains, and Wall Street investors are increasingly nervous that such disturbances will harm corporate profits. 
As previously reported, U.S. consumers primarily view the coronavirus as a risk to global economic growth, than a risk to U.S. economic growth and finally as a risk to economic growth in their local economies. This week's data is consistent with those findings. The coronavirus has yet to affect U.S. job or wage growth and consumers' views of their personal financial conditions remained essentially unchanged. 
The daily ICS fell 2.1 points from Tuesday to Thursday before stabilizing and then rebounding over the weekend. This rebound alleviates concerns of a freefall in consumer confidence in the near term, but falling stock prices are likely to continue to exert downward pressure on consumer confidence in the coming weeks. In the medium term, the coronavirus outbreak may end up harming consumers via weaker business confidence and slower business investment.
Morning Consult's latest results are based on surveys of 52,898 U.S. adults, conducted Feb. 17-23, 2020.

— John Leer, Economist, Morning Consult Economic Intelligence
About Morning Consult Economic Intelligence
Morning Consult's Economic Intelligence: U.S. Consumer Confidence is an ongoing nationally representative survey based on approximately 7,500 daily and 210,000 monthly online interviews with adults across the entire United States, giving insight into key daily consumer confidence metrics. Sign up here to receive this data in your inbox every week.