Bleakest Economic Views Come From Those With Front-Row View of Coronavirus Fallout
Finance, real estate and health care workers saw some of the biggest drops in consumer confidence so far in March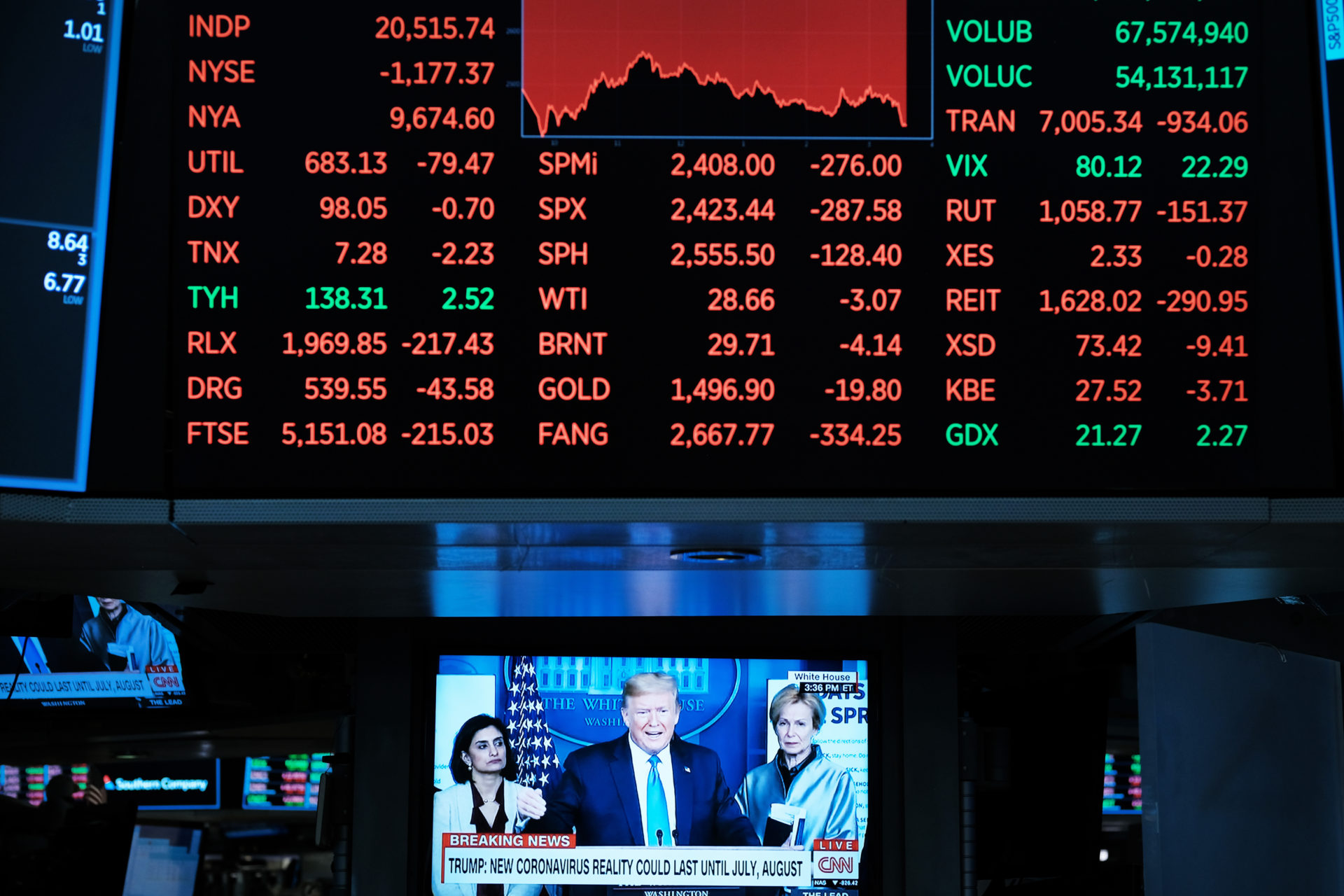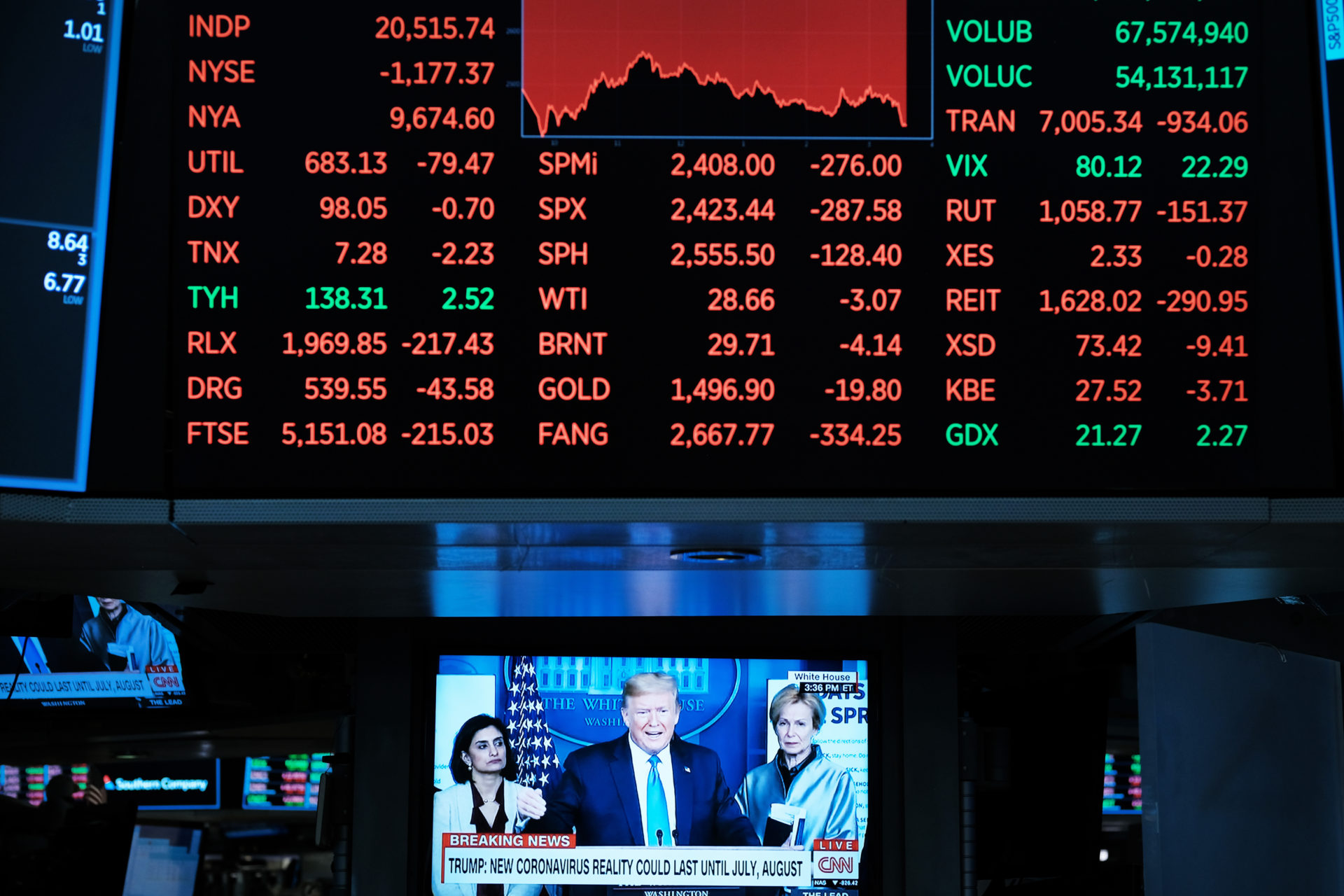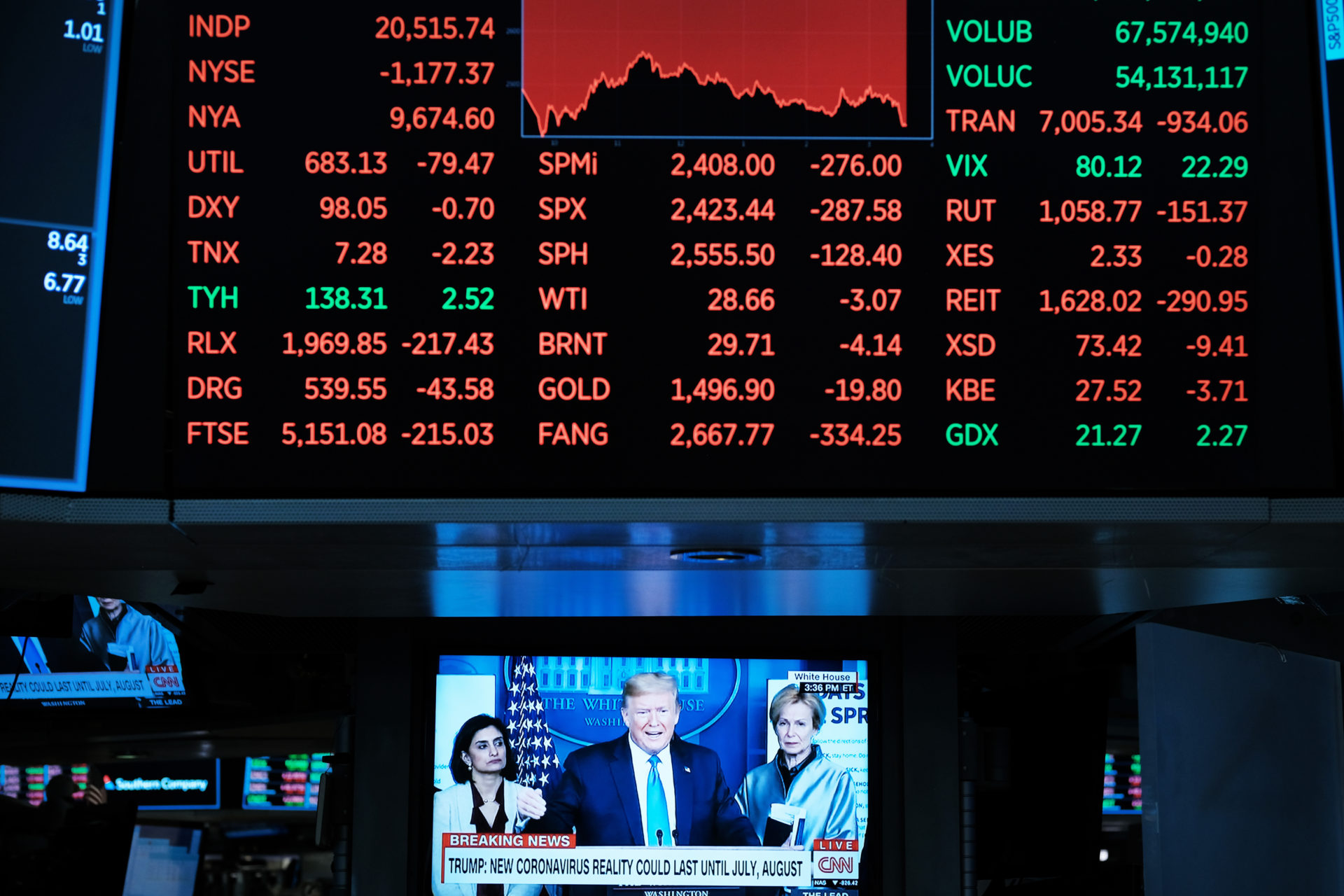 Consumer sentiment among health care workers declined 12%, as it did in the real estate sector.

Among financial workers, consumer sentiment has fallen 14%.
As major American cities and states hunker down amid the coronavirus pandemic, it's the workers best-positioned to witness the financial fallout and human toll who are most keenly feeling the strain, and it's having an effect on how they view the economy. 
Despite the Federal Reserve's dramatic steps to stabilize markets, consumer confidence among finance workers has tumbled 14 percent since the beginning of March, according to Morning Consult Economic Intelligence's Index of Consumer Sentiment. 
Among health care workers, consumer confidence dropped about 12 percent during the time period. In the real estate sector — another industry  that can be vulnerable to volatile markets and economic recessions — the index dropped about 12 percent.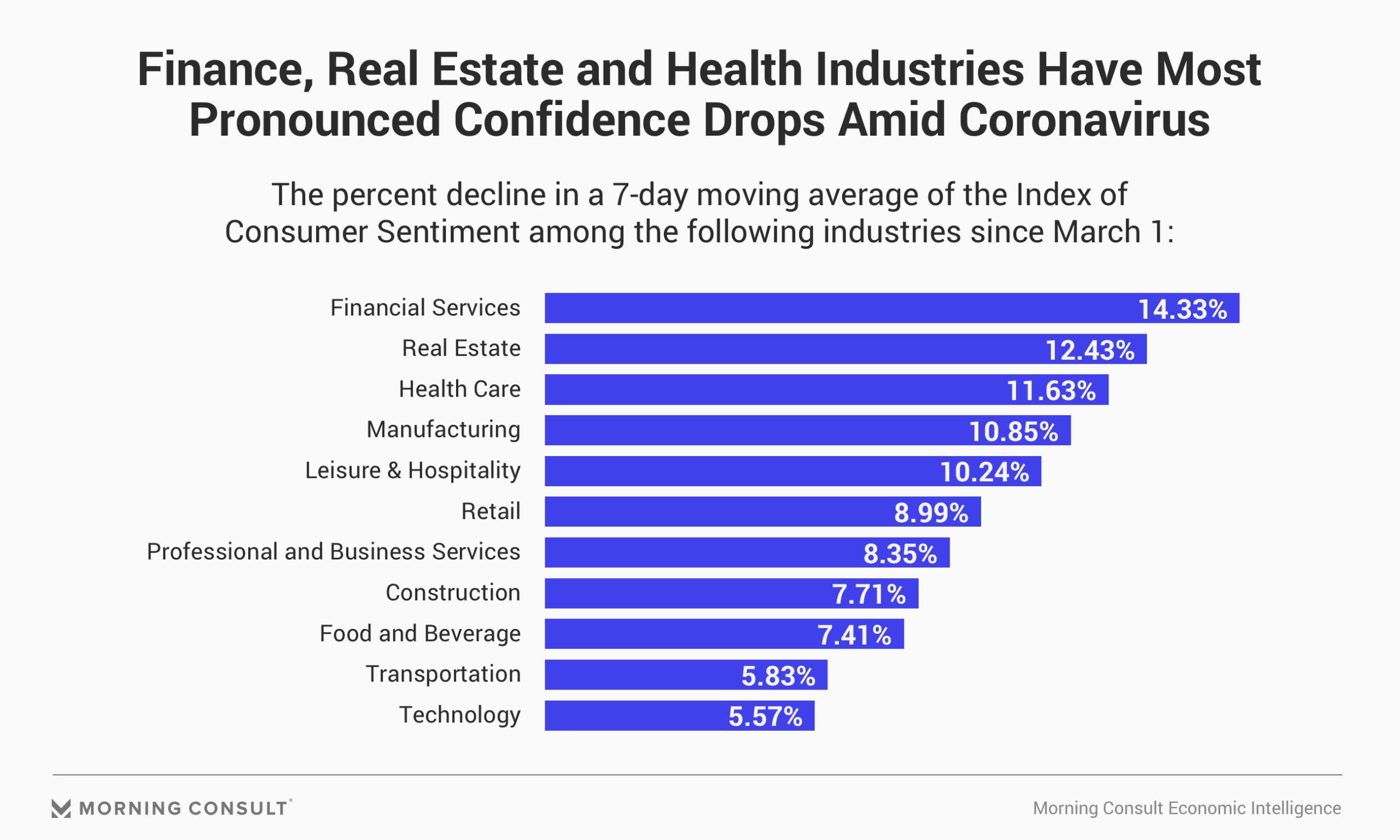 Finance and health care workers tend to be wealthier than those in other industries, said John Leer, senior director for Morning Consult Economic Intelligence. That likely means they've watched their wealth tank as the stock market has fallen. 
And the drop occurs as hospitals and health care centers have begun to prepare for what could be an onslaught of patients who might urgently need care because of the virus, and finance workers have seen the stock market tank and the beginnings of layoffs as coffee shops, bars and other nonessential businesses start to shutter. 
So the fall among finance and health care workers "likely reflects their knowledge and awareness" of the coronavirus pandemic, Leer said. 
By contrast, the food and beverage industry saw a relatively small dip in consumer confidence at 7 percent since the beginning of March, despite the expectation that places such as restaurants will lay off workers as consumers cut back on spending outside their homes. Those in the food and beverage industries are less likely to have invested wealth as financial- and health-sector employees, and so they're less likely to spend time tracking a wider economic downturn. 
And although the airline industry is among the hardest hit by the coronavirus, transportation workers have one of the lowest declines in consumer confidence. 
"The relative stability of transportation workers is surprising at first glance, but this sector encompasses a much broader range of professions than simply airline workers," Leer said. "Over 80 percent of these workers are truck drivers, and Americans still need food and basic goods. These workers are more immune to cyclical downturns than those working in other sectors." 
Morning Consult's aggregate indices are based on daily surveys of 7,500 U.S. adults. Morning Consult Economic Intelligence data draws upon surveys that ask each respondent the same five questions as the University of Michigan's Surveys of Consumers. (A detailed explanation of the methodology can be found here.)