Amid Pandemic, Audiences Are Most Likely to Turn to Content They've Seen Before
Young adults are most likely to be watching more as self-quarantining surges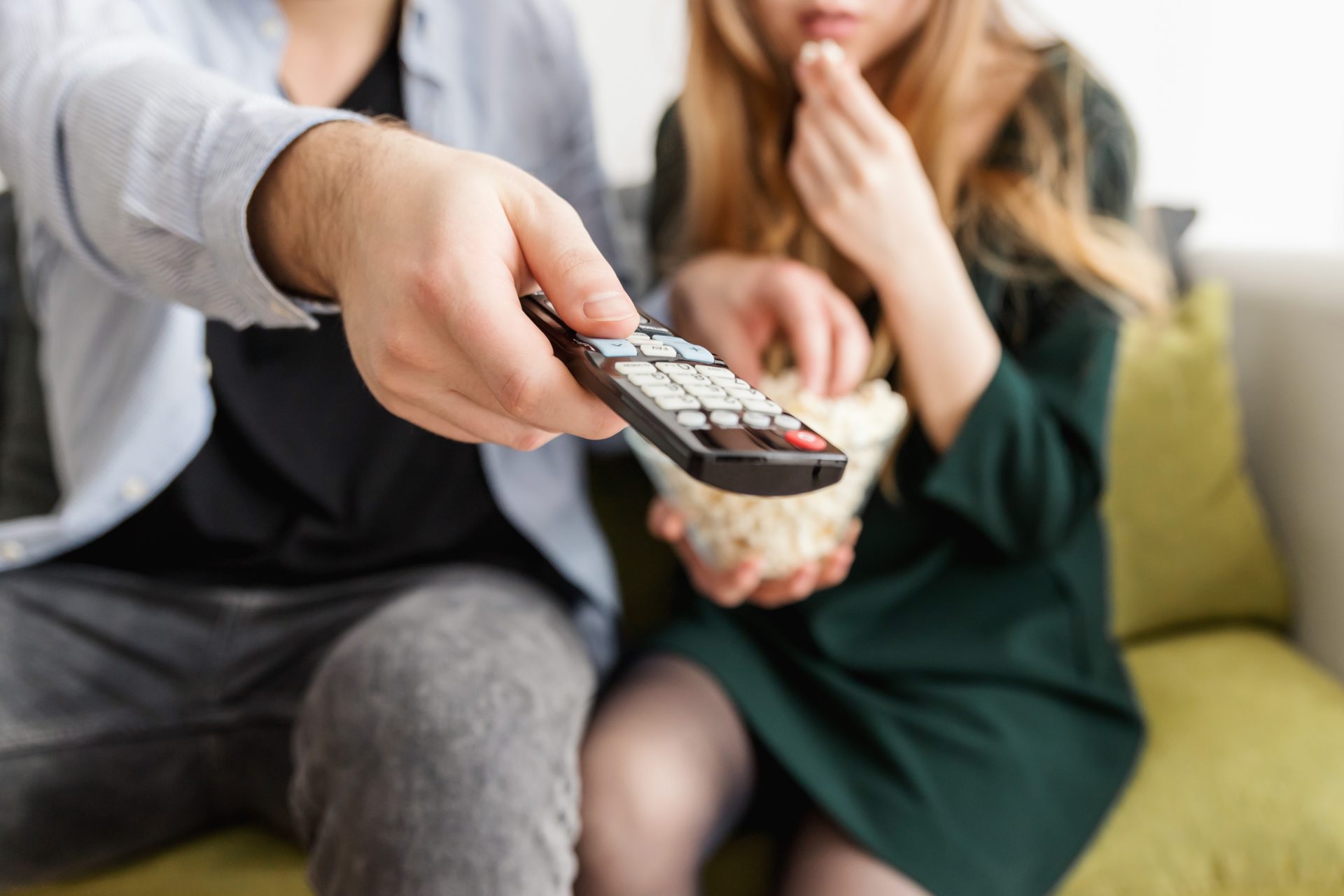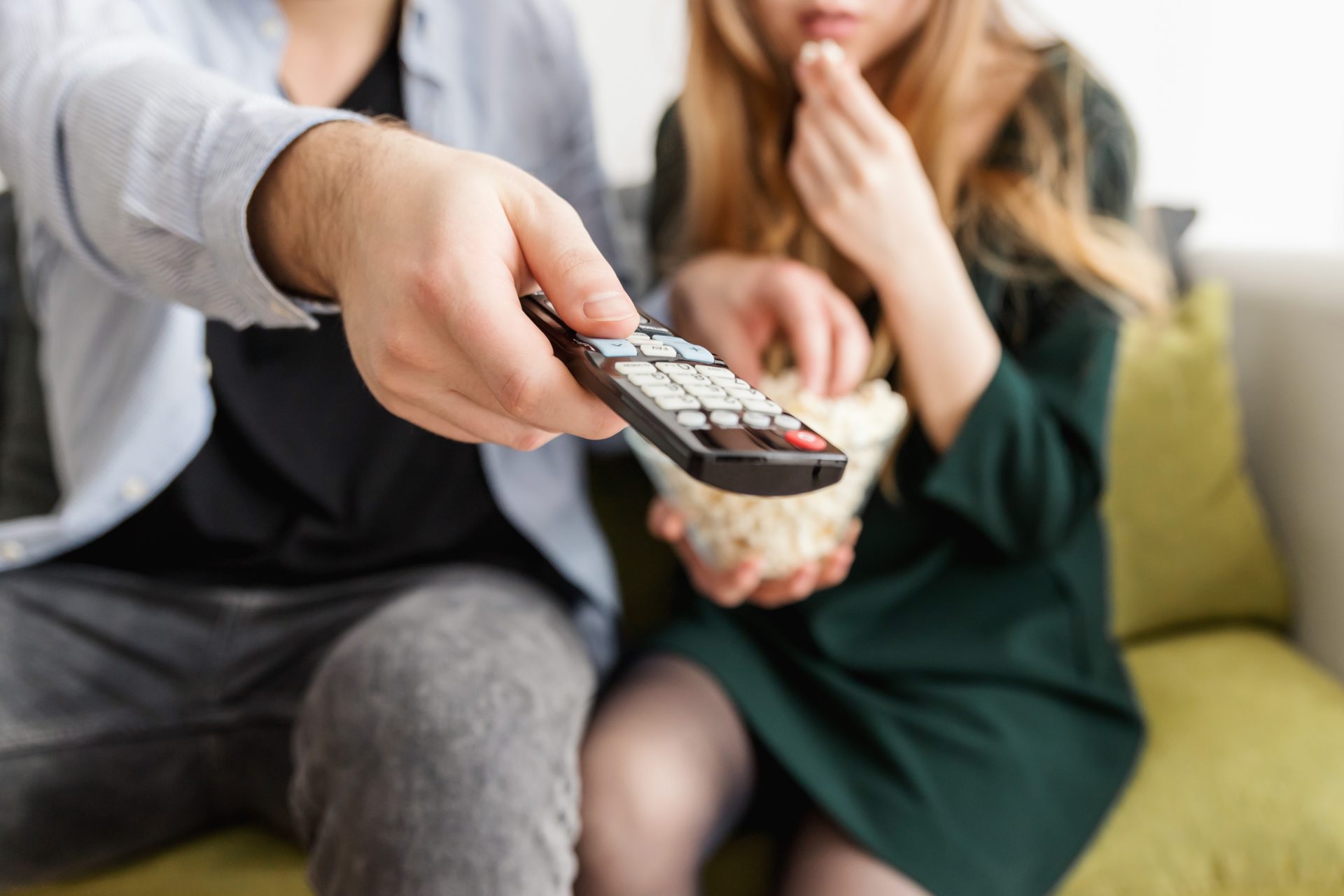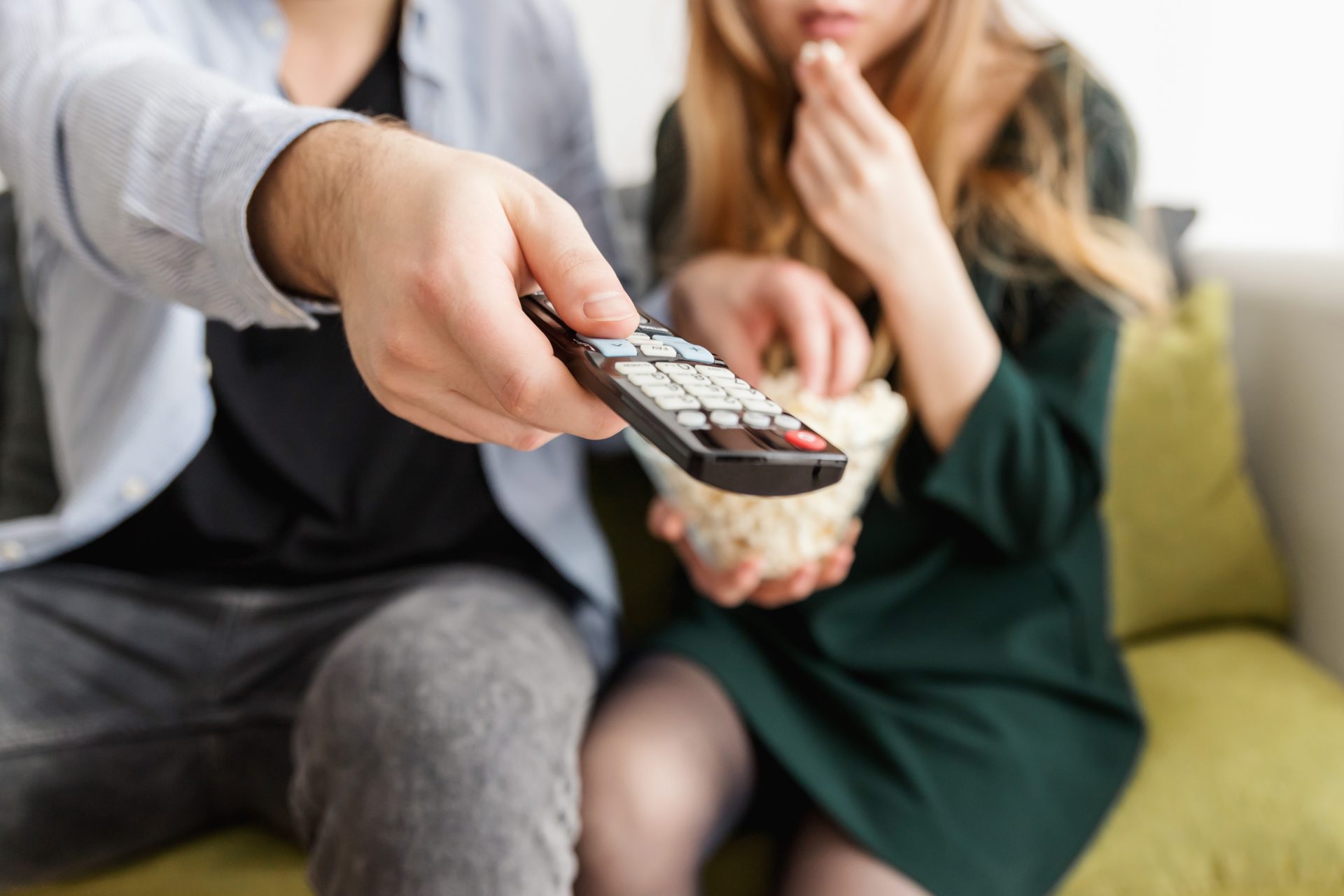 29% of respondents said they've rewatched more movies and TV shows over the past few weeks.

16% of adults — including 23% of those ages 18-29 — had watched more movies and TV shows that featured a pandemic or disease outbreak.
As more and more people stay at home to self-quarantine or practice social distancing amid the coronavirus pandemic, new polling shows some are turning to familiar material and rewatching shows they've already seen.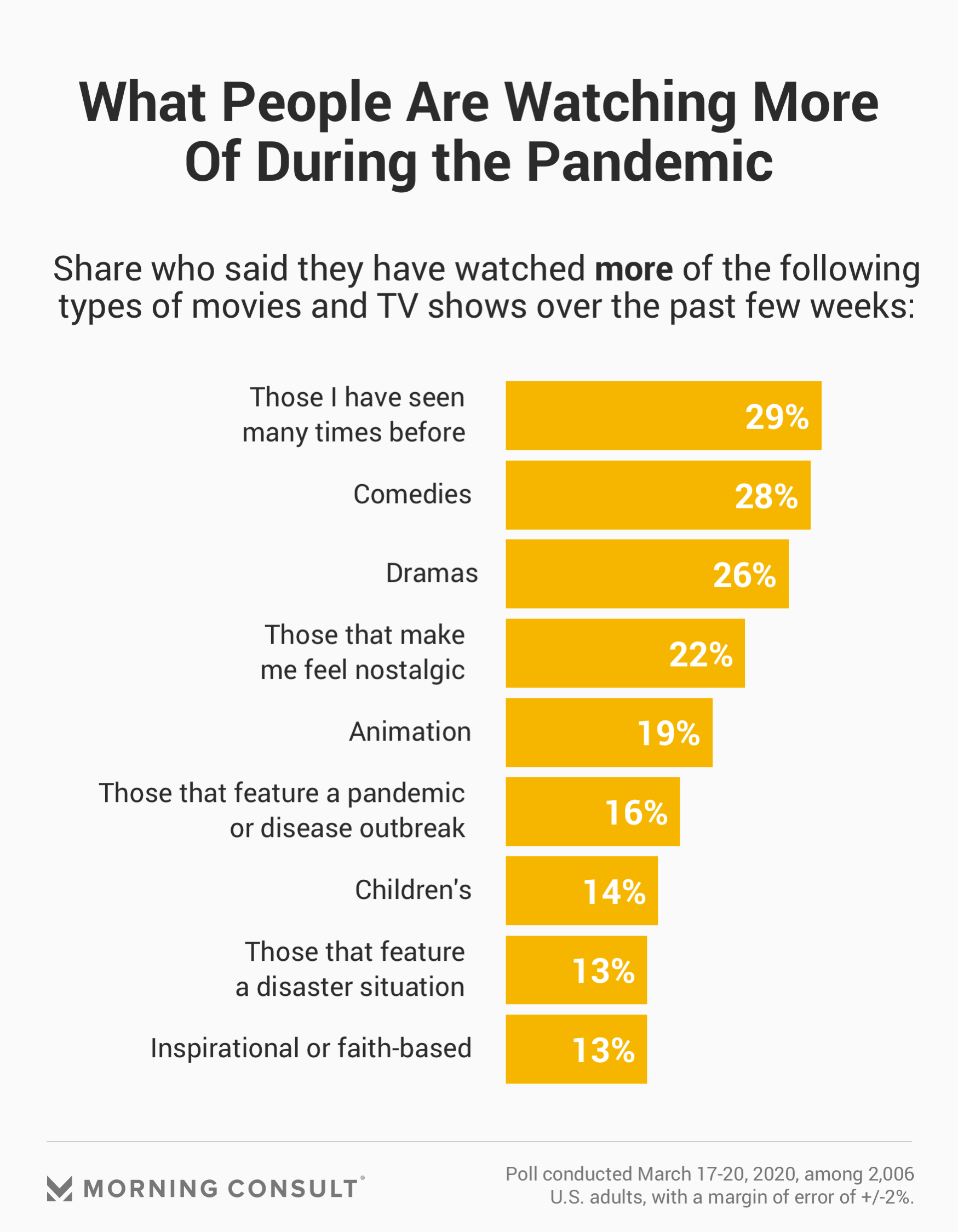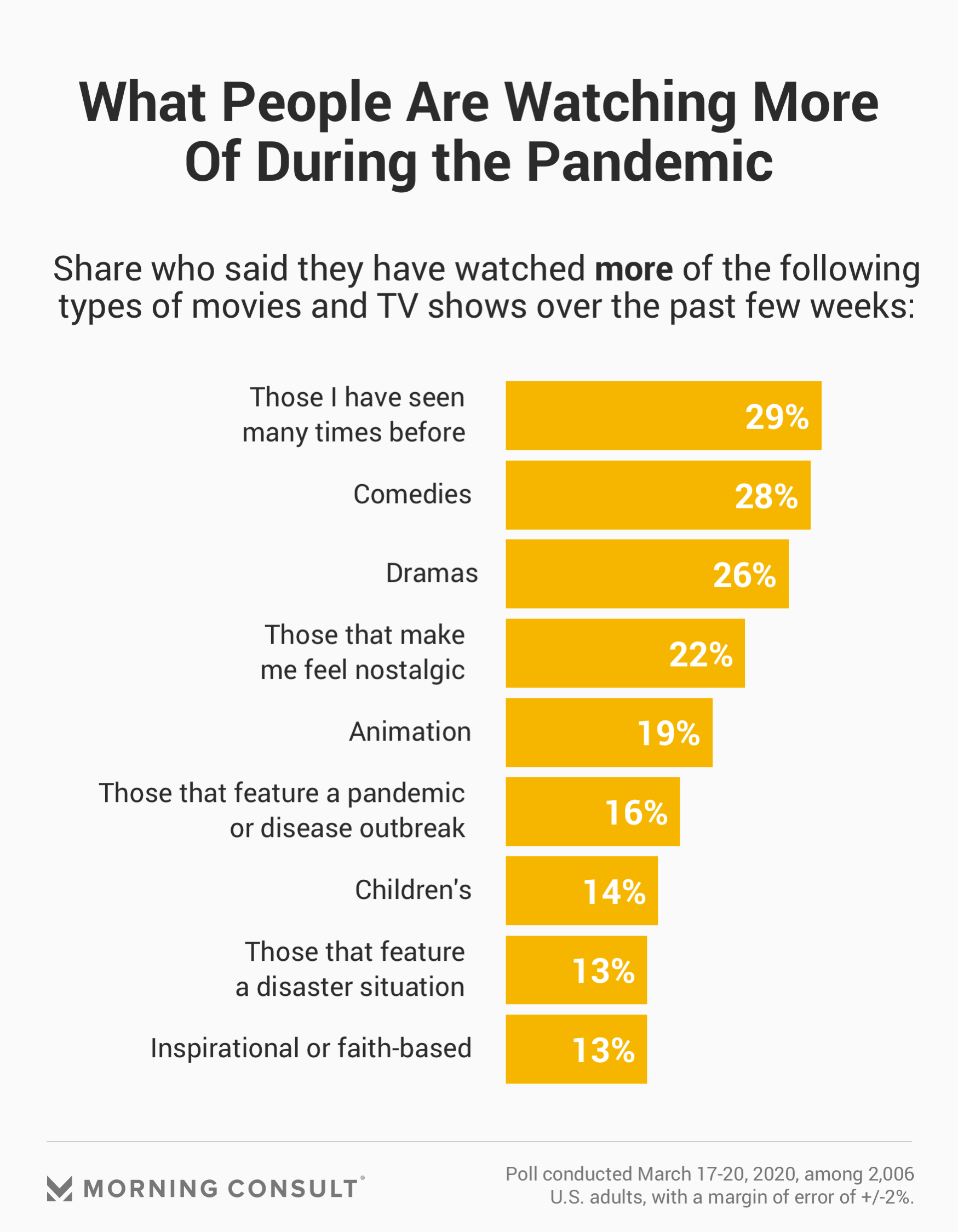 A March 17-20 Morning Consult poll found that nearly 3 in 10 U.S. adults (29 percent) over the past few weeks have watched more movies and TV shows they have seen many times before. Twenty-eight percent of the 2,006 U.S. adults surveyed said the same of comedic films and television programs.
The survey, which has a margin of error of 2 percentage points, also found that 16 percent of adults said they had been watching more content that featured pandemics of disease outbreaks.
The youngest adults were most likely to say they'd been spending more time consuming content: Forty-five percent and 44 percent of 18- to 29-year-olds, respectively, said they had watched more comedic content and reruns over the past few weeks. And 23 percent said the same of content featuring a pandemic or disease outbreak, though 15 percent said they were consuming less of that particular genre as the coronavirus pandemic spreads. 
The 18-29 demographic has a 5-point margin of error. 
Polygon reported that as of March 18, "Outbreak," a 1995 film about a fictional outbreak of an Ebola-like virus was the seventh most popular title on Netflix Inc. And earlier this month, The Verge found that a rise in the number of downloads of Steven Soderbergh's 2011 pandemic film "Contagion" correlated with news reports of the spread of the coronavirus, jumping to more than 18,000 downloads on Jan. 29 when human-to-human transmission of the virus was first reported in the United States.