Voters Sour on Trump's COVID-19 Response as More Blame Him for Its Spread
Net approval of Trump's coronavirus response is down 12 points from mid-March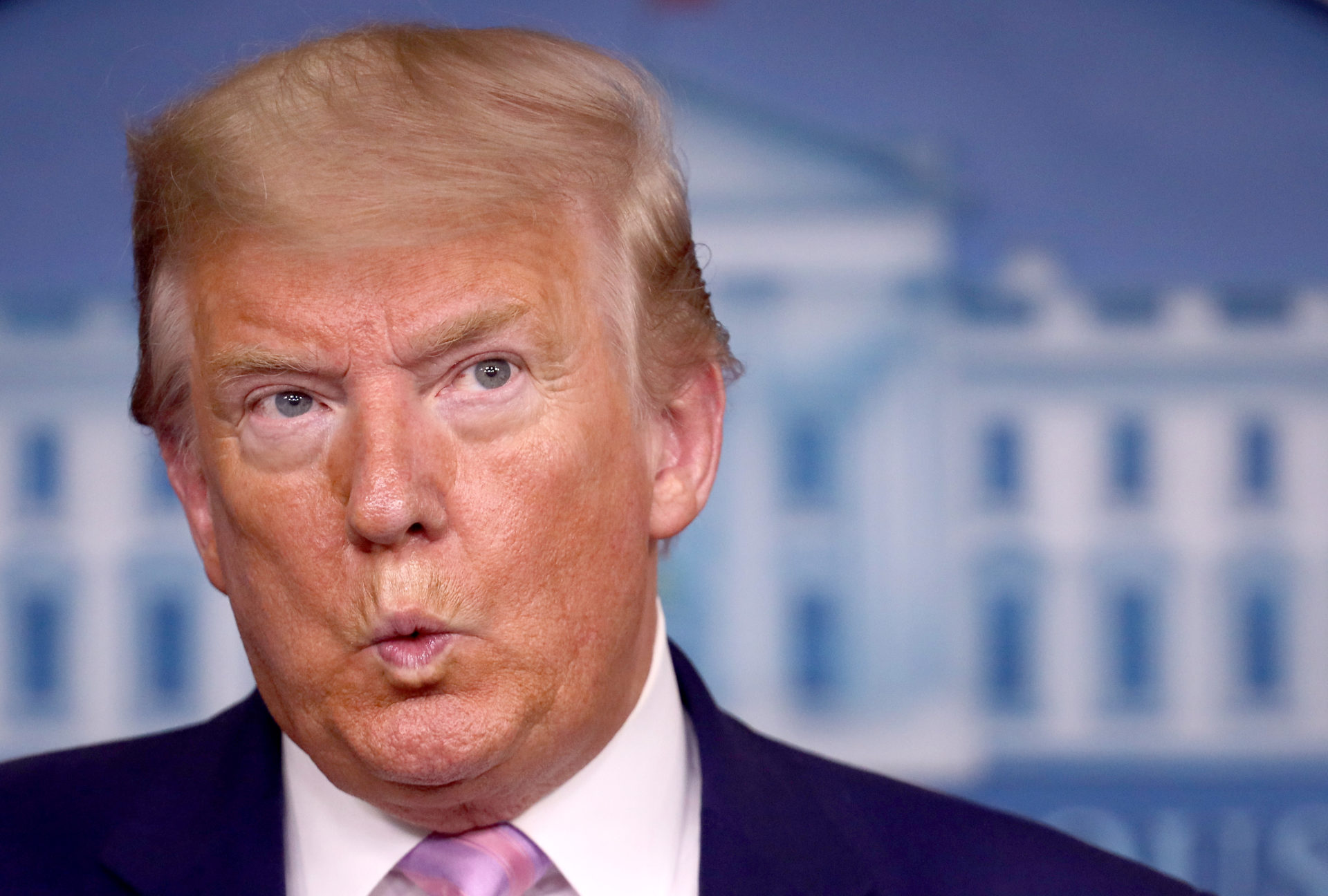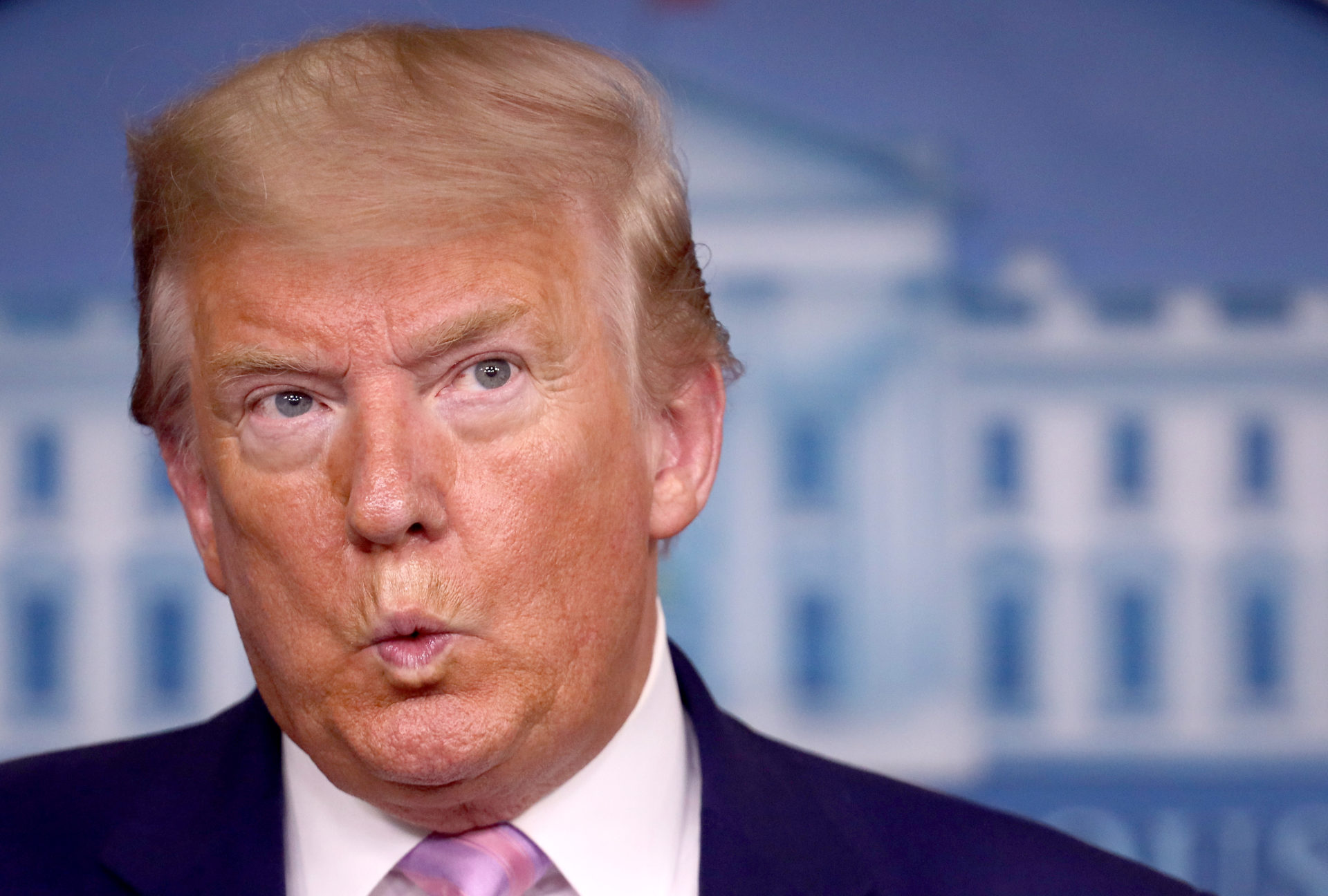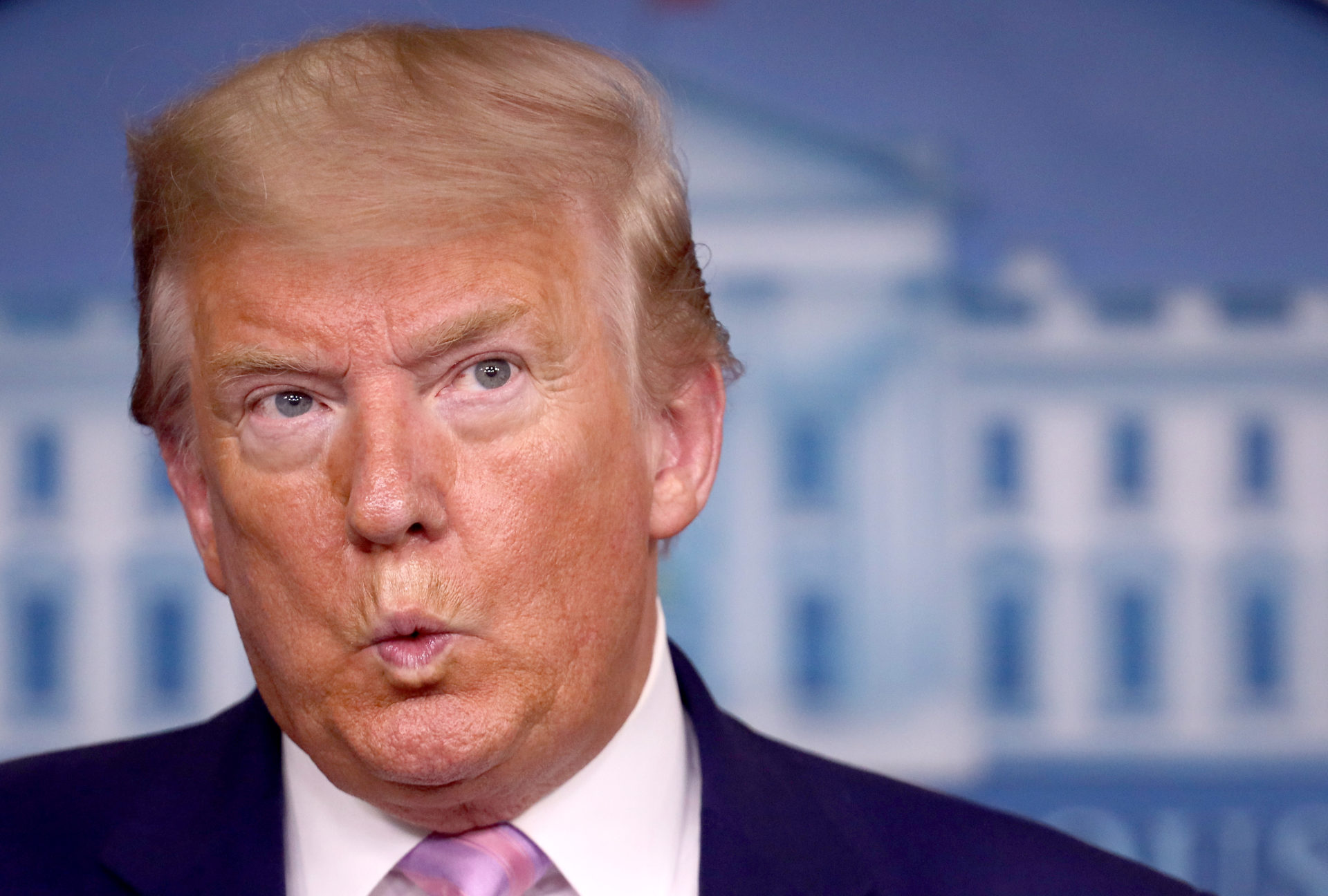 49% approve of Trump's handling of coronavirus; 47% disapprove.

30% mostly blame Trump for the spread of COVID-19, up 11 percentage points since mid-March.
Voters have soured on President Donald Trump's handling of the country's response to the coronavirus pandemic in recent weeks as they became more likely to blame the president for the disease's outbreak in the United States. 
Morning Consult polling conducted in the past few weeks shows that the gains Trump made from early to mid-March have evaporated, with nearly as many voters now blaming him for the pandemic's spread in the United States as the share who blame the Chinese government.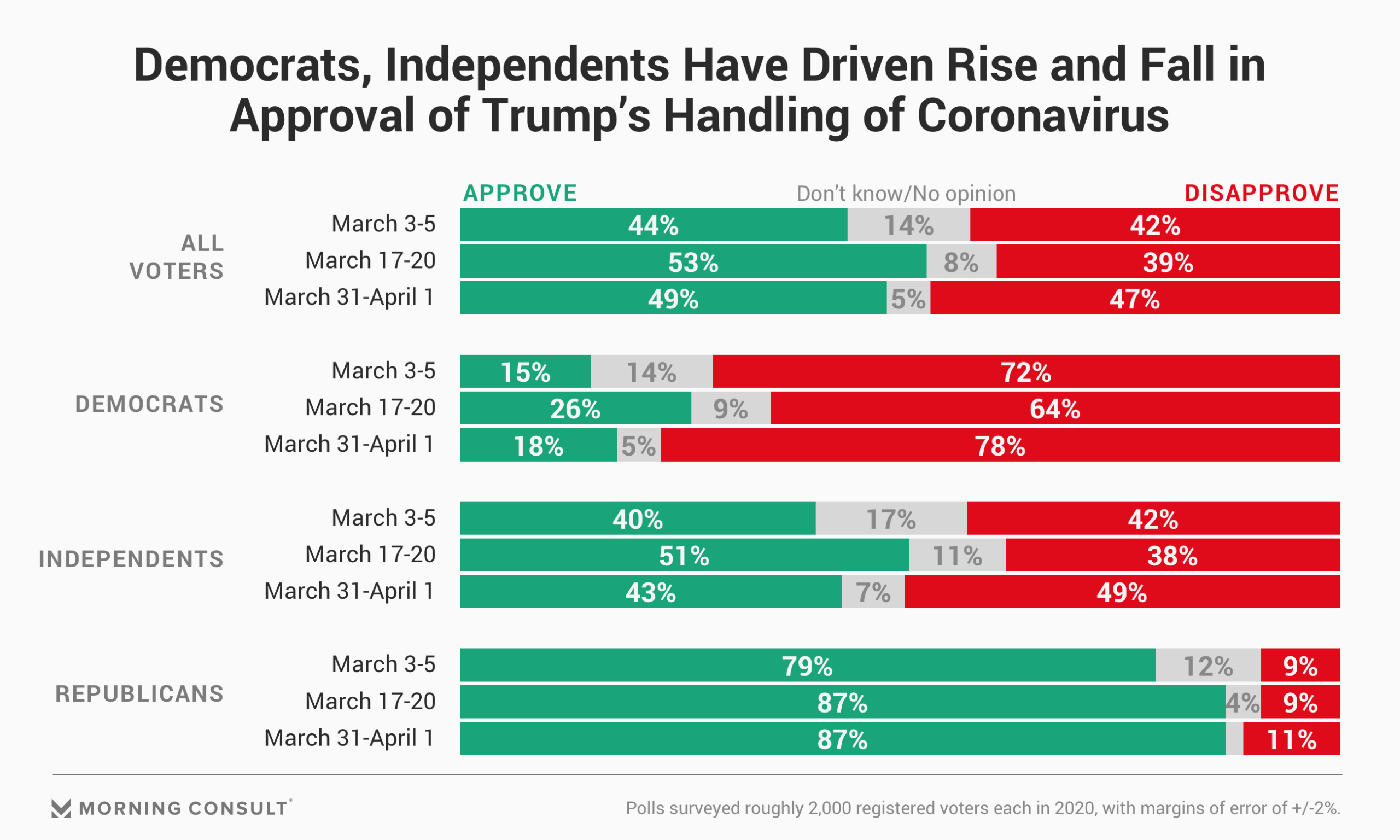 The latest poll, which surveyed 1,997 registered voters March 31-April 1, found 47 percent of voters now disapprove of how Trump has handled the coronavirus outbreak, up 4 percentage  points from a poll conducted after the president signed the nearly $2 trillion coronavirus stimulus bill into law on March 27, and up 8 points since he got his best marks in mid-March. Forty-nine percent approve of his handling of coronavirus, down 4 points from his mid-March high.
Trump's gains during the first half of last month came as his administration ramped up its response to the virus, including the introduction of national social-distancing guidelines and enactment of multiple spending relief packages passed by Congress. The uptick, which appeared to demonstrate a "rally around the flag" effect, common during crises, was fueled largely by more positive perceptions among independents and Democratic voters.
The latest polling indicates that unity is unraveling. As the virus has continued to spread across the United States, with state and local officials publicly raising alarms about the federal government's lack of preparedness for a global pandemic and its slow response to calls for medical equipment and protection, backing for Trump has fallen among Democrats and independents.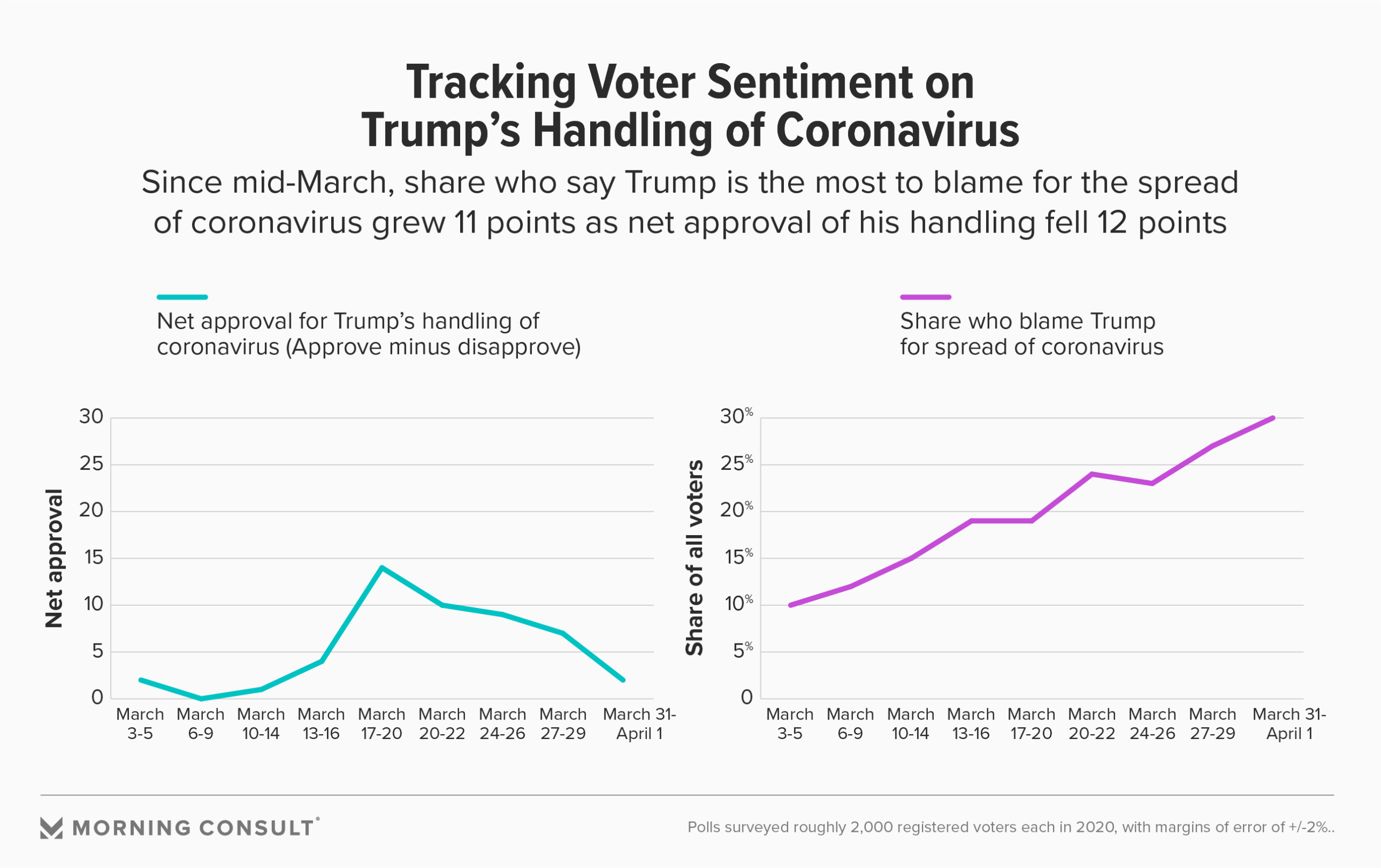 The recent shift in views about Trump's performance has tracked with an increase in the share of voters who say he is most to blame for the spread of COVID-19 in the United States. 
The latest poll found 3 in 10 voters blame Trump, three times the share who did so at the beginning of March. For comparison, a third of voters blame the domestic spread on the Chinese government, which oversaw the initial response in the country where the virus is believed to have originated.
The national poll found hardly any voters blame state and local health officials for the spread of the virus, and roughly 3 in 4 approve of their handling of the outbreak.
Voters also appear to be relatively happy with Congress' response to the coronavirus. Over half (53 percent) approve of its handling of the U.S. response to the pandemic, while 34 percent disapprove. The latest figures mark a 19-point increase in net approval since a poll last week, conducted just before Congress sent Trump the $2 trillion spending bill.