Lowering Carbon Emissions 'Absolutely' Part of DOE's New Nuclear Plan, Brouillette Says
But some nuclear advocates say private sector is doing more than government on climate commitments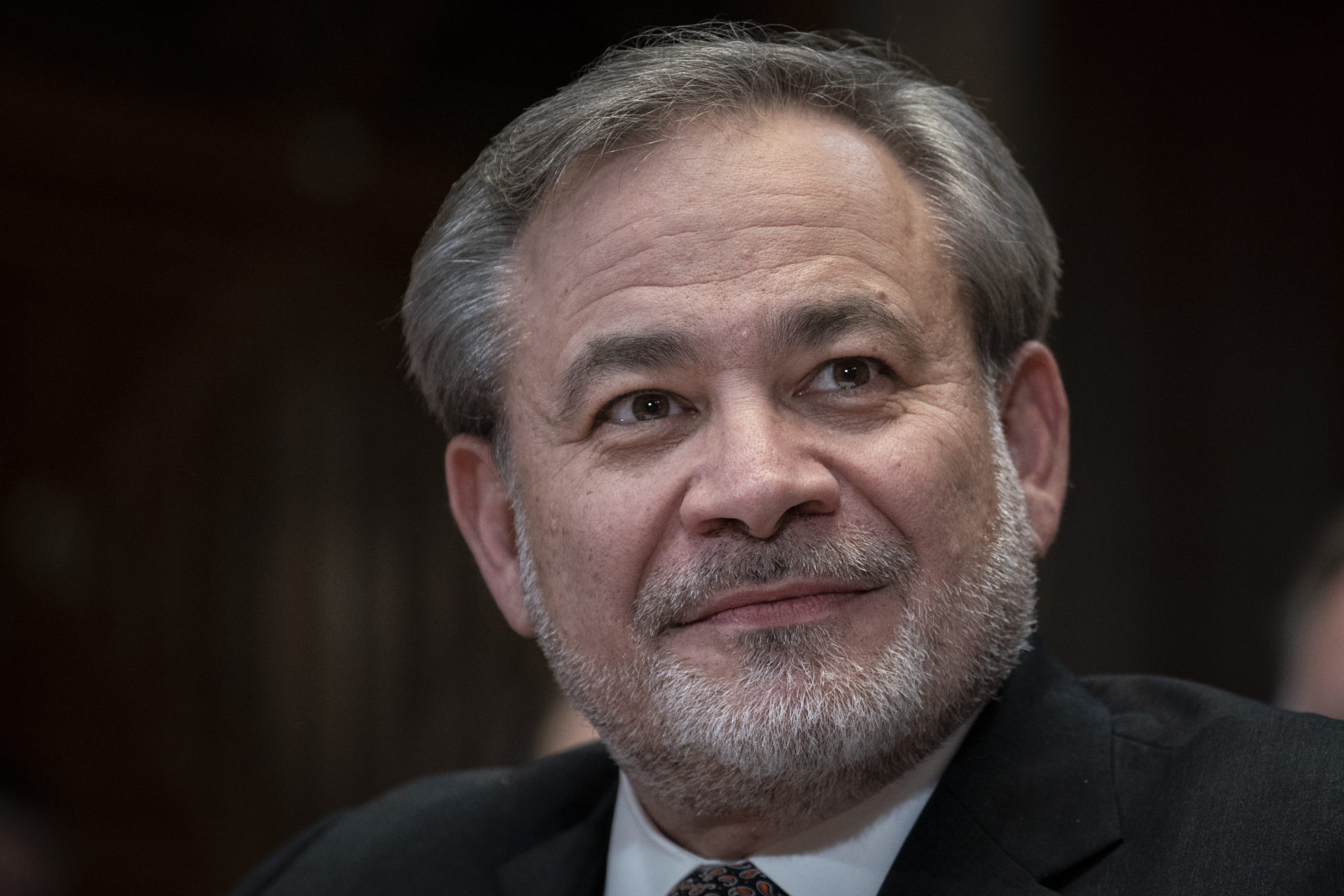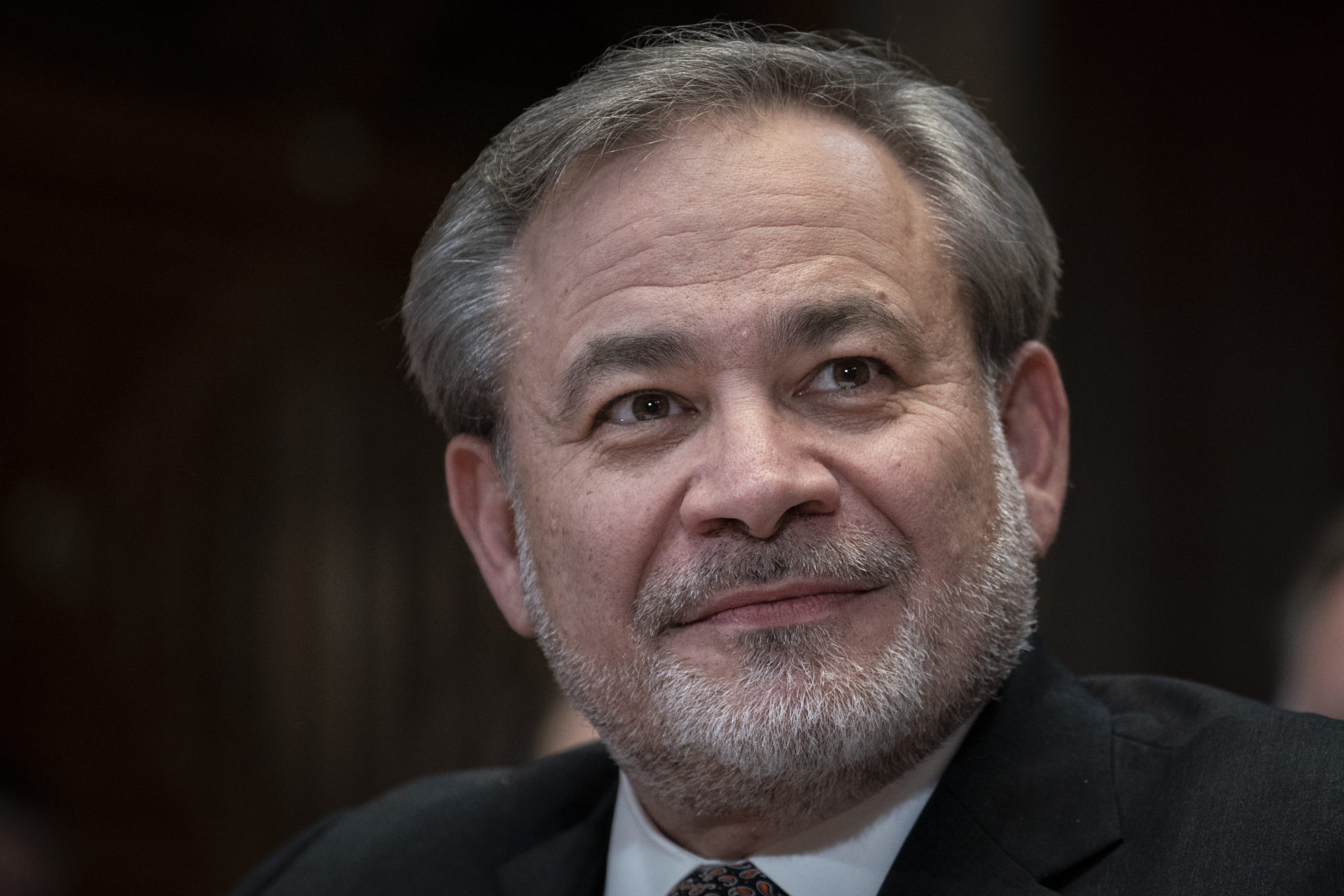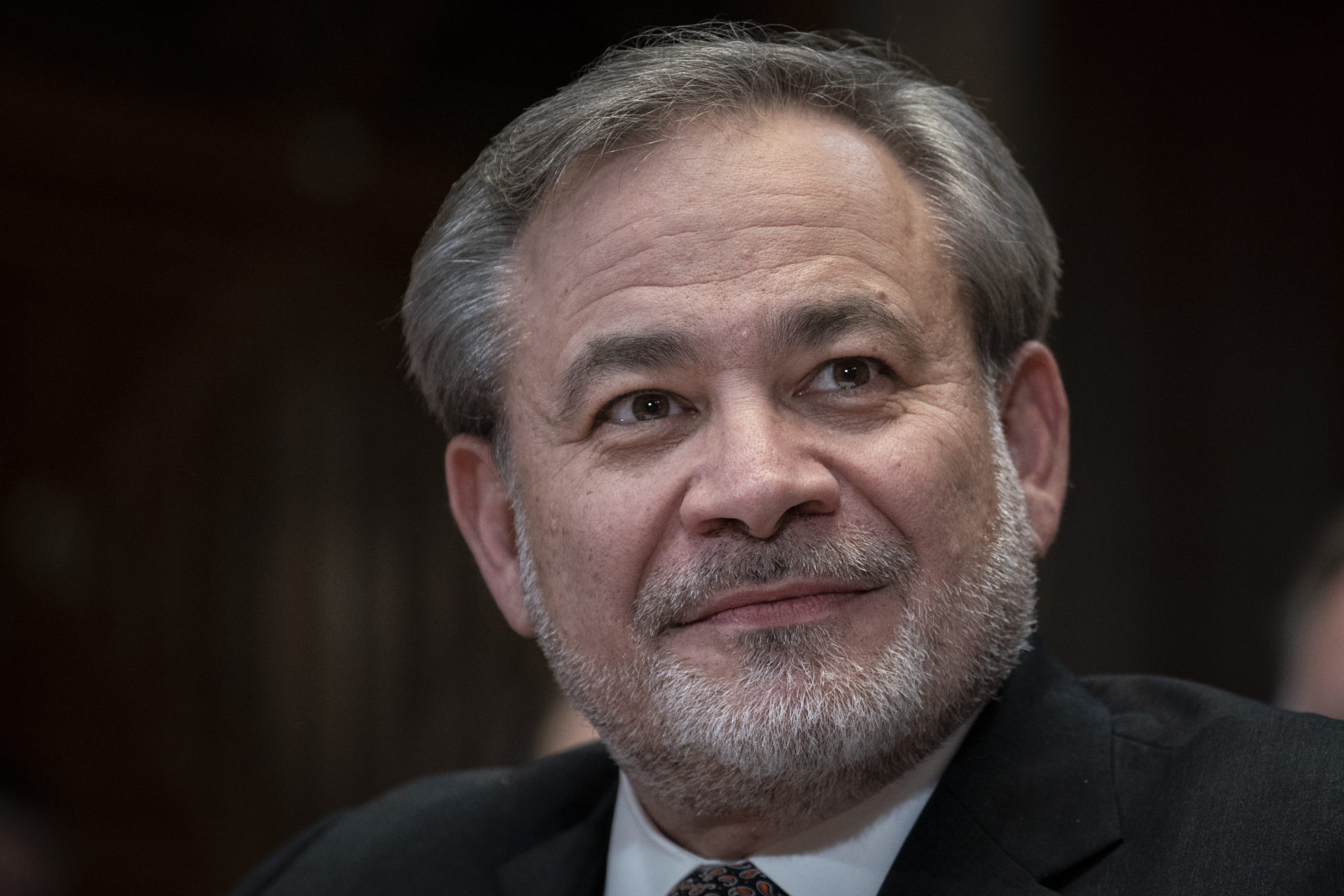 Unveiling a long-awaited report demonstrating the Trump administration's plan to "revitalize" the United States' "competitive advantage" in nuclear energy, Department of Energy Secretary Dan Brouillette said the goal of reducing the country's overall carbon emissions is "absolutely" a part of the strategy.
The Nuclear Fuel Working Group report — which makes no specific mention of climate change — lays out a road map for the country to "revive and strengthen" its uranium mining industry and move into nuclear technology markets currently dominated by Russia and China. The NFWG was set up by President Donald Trump in July 2019 and directed to "develop recommendations for reviving and expanding domestic nuclear fuel production."
The resulting strategy maintains that revitalizing the U.S. uranium mining and nuclear technology development is beneficial for national security and includes measures such as creating a U.S. Uranium Reserve to the tune of $150 million; demonstrating the use of small modular reactors and micro-reactors to power federal facilities; and streamlining regulatory reform and access to land for uranium extraction. And couched within it is a pitch to expand the country's nuclear fleet more generally, which could decrease its reliance on fossil fuels. 
"For any nation to even come close to any of the carbon goals that have been set, we feel strongly that nuclear energy has to be a part of their portfolio," Brouillette said during a press call on the plan Thursday. "We want to see carbon reduction all throughout our economy, and we think that this is a very important part of doing that."
And indeed, one of the pieces cited as "suggested reading" by the NFWG report says that "in order to make a timely contribution to meet the energy and climate challenges that the world faces, advanced reactors must move to deployment in the 2025-2030 timeframe."
But Josh Freed, senior vice president for Third Way's climate and energy program, said Brouillette's comments on reducing carbon emissions through nuclear "flies in the face of all the actions that this administration has taken" previously.
Freed says that the United States needs to do three things to promote the use of nuclear energy: support the demonstration of advanced technologies to prove that they are competitive; keep existing nuclear online and operating; and create demand for all zero-carbon resources by putting forth climate policies. The NFWG's proposal would make some progress toward the first goal, but not the latter two.
And while the Nuclear Energy Institute, a trade association representing the industry, issued a statement in support of the NFWG plan, it emphasized that "more actions should be taken to preserve the plants operating today." 
According to the report, eight nuclear power plants have prematurely retired since 2013, and seven more have announced their intention to close by 2025. And the NFWG cites analyses indicating "at a minimum, an additional 25 units are at risk of premature retirement."
Reversing the trend of nuclear plant closures in the United States would be controversial; though many clean-energy advocates believe that promptly expanding the use of nuclear energy is among the best ways to combat climate change while maintaining a reliable energy system, other environmentalists worry about the need to store spent nuclear fuel for decades after its use, risking local contamination. 
According to Rich Powell, executive director of the conservative clean-energy advocacy organization ClearPath, nuclear power is both critical for meeting environmental goals and an economic opportunity.  
"No matter your view on climate change, corporations and markets are planning for a lower-carbon future," Powell said. "In fact, some of the largest utility companies in the U.S. are making big bets that they can reach net-zero carbon dioxide emissions by 2050. And without nuclear power in the mix to produce needed energy, these bets are much less likely and will certainly be more expensive."
Third Way's Freed broadly agreed, but said the Trump administration is undermining the private sector's progress. "The contrast between the reality of companies, states and localities all embracing the move to eliminate carbon pollution and an administration that supports policies that go the other direction is really stark," he said. 
These market-based moves will soon be officially divorced from government commitments, despite the proposal articulated by the NFWG report. The United States began the formal process of exiting the Paris climate agreement last November, withdrawing a commitment to reduce emissions by 26 to 28 percent below 2005 levels by 2025. 
The Paris exit is set to take effect Nov. 4, one day after the presidential election.
This story was updated with comments from energy policy experts.