79% of Voters Think Another COVID-19 Wave Within the Next Year Is Likely
That includes roughly equal shares of Democrats, independents and Republicans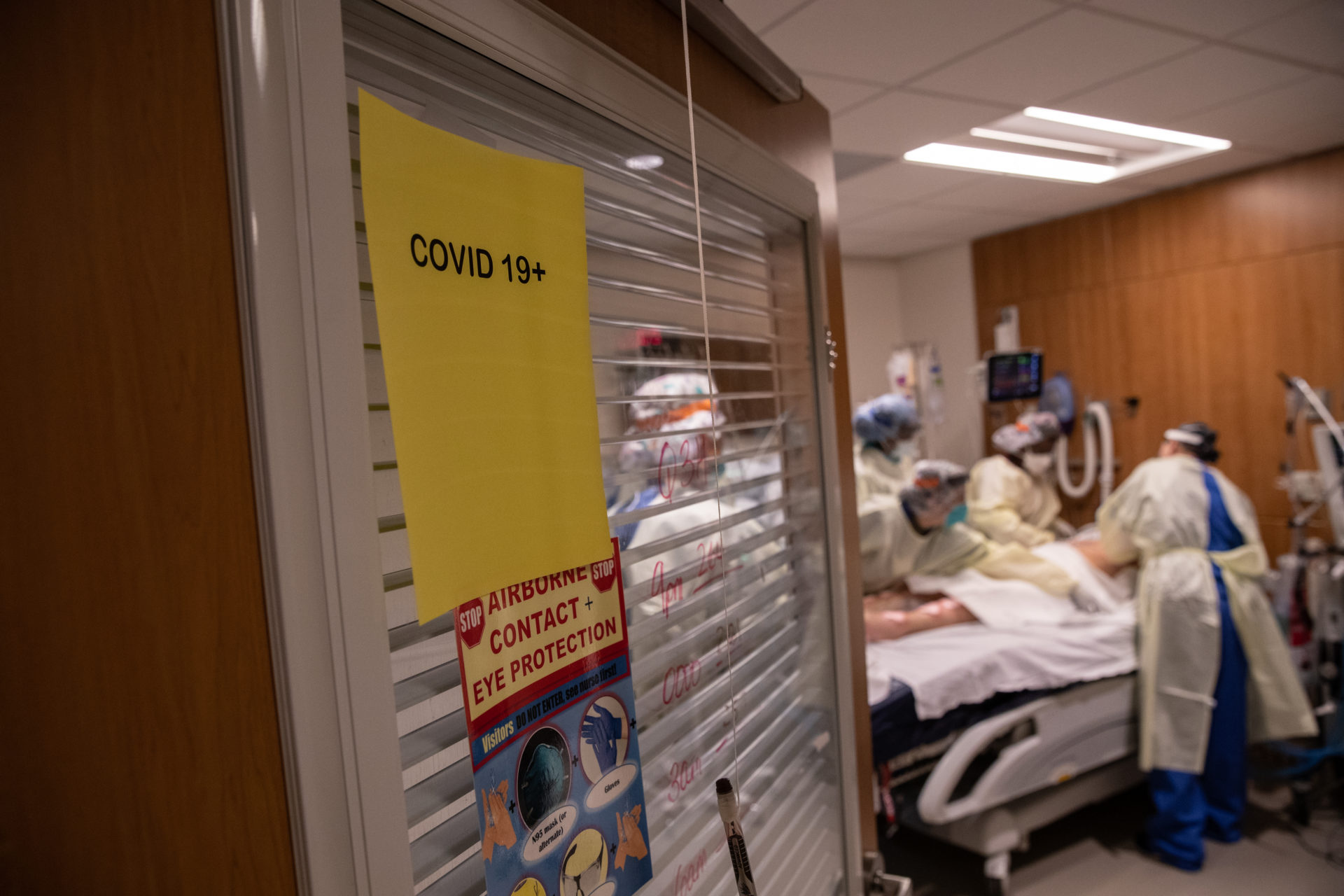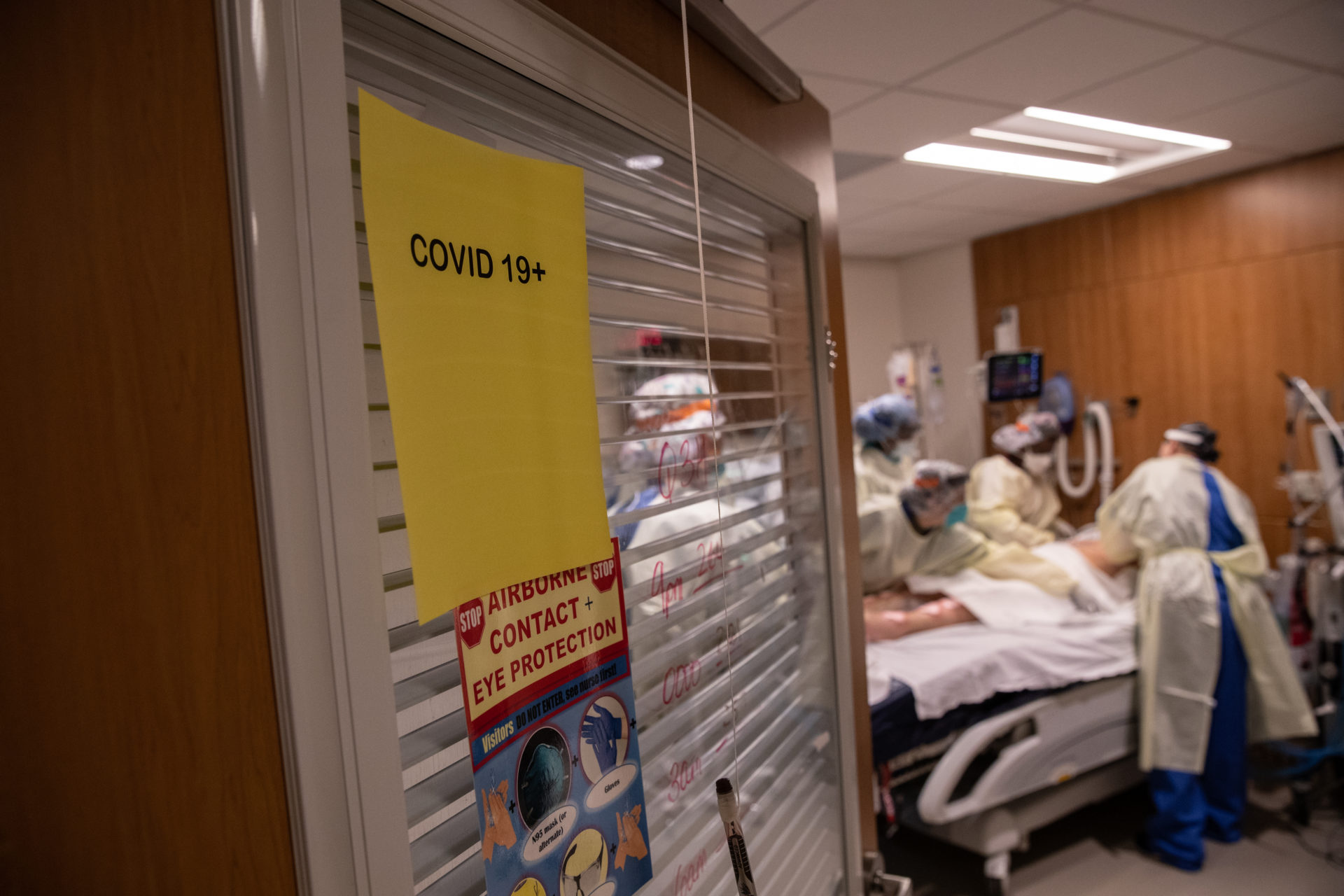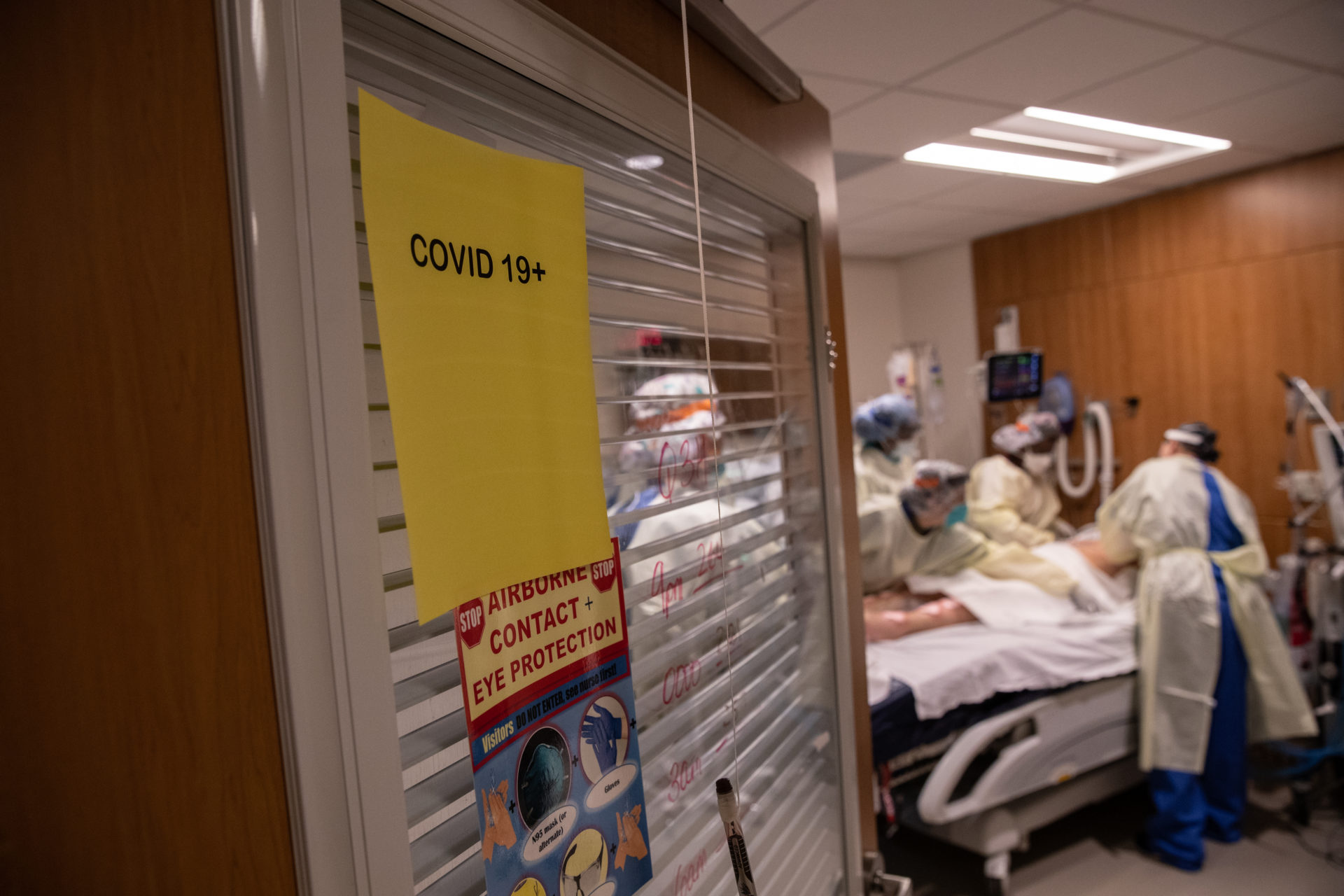 As the United States continues to battle the public health and economic impacts of the coronavirus pandemic, new Morning Consult/Politico data shows most voters expect the country to be hit by another round of COVID-19 cases over the next 12 months.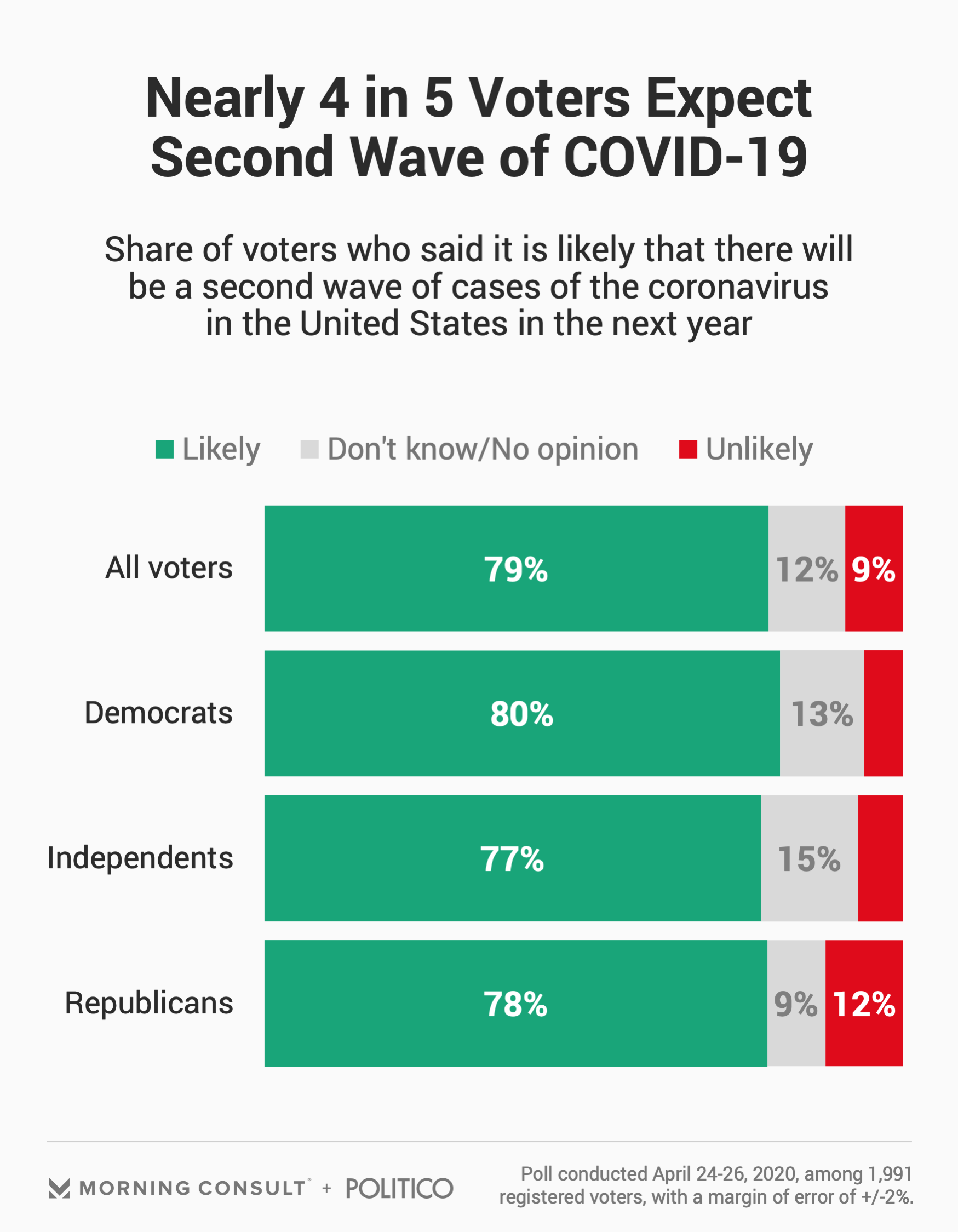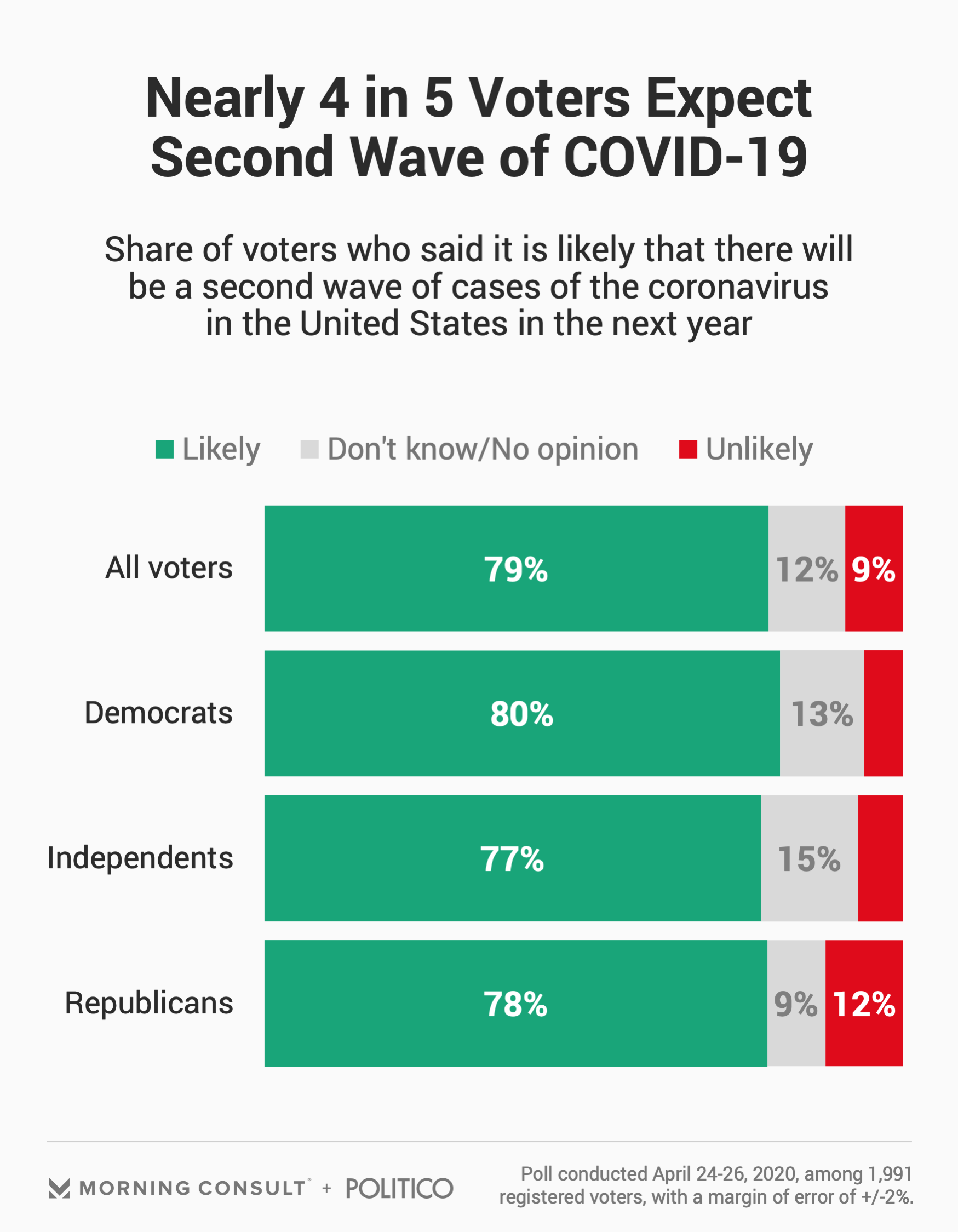 Seventy-nine percent of voters said they think a second wave of coronavirus cases in the United States is likely in the next year, according to the April 24-26 survey, while 9 percent said it is unlikely. That number held largely steady across the political spectrum, with 80 percent of Democrats, 77 percent of independents and 78 percent of Republicans saying they anticipate another COVID-19 wave within the next year.
The poll surveyed 1,991 registered voters and has a margin of error of 2 percentage points.
U.S. public health experts have warned about the possible resurgence of the coronavirus later this year, as most state governments begin to weigh whether to reopen their economies and lift stay-at-home orders amid the current pandemic. While some states are starting to allow businesses to reopen with social distancing guidelines in place, many Americans remain wary about embracing public life in the near future.
Health officials have said the severity of a second wave of coronavirus cases will be determined by the U.S. response to the current outbreak and the beginning of the next one. 
Dr. Anthony Fauci, the director of the National Institute of Allergy and Infectious Diseases, said last week that "we will have coronavirus in the fall" and that "what happens with that" depends on how the United States addresses a new outbreak when it occurs. Centers for Disease Control and Prevention Director Robert Redfield noted in an interview with The Washington Post that the second wave could potentially be "even more difficult than the one we just went through" because the former would coincide with the influenza season. Health officials have emphasized the importance of increased testing and continued social distancing practices as portions of the U.S. economy begin to reopen.
In another recent Morning Consult poll, conducted April 22-24 among 2,200 adults, most of the public (59 percent) said that while a pandemic like COVID-19 will not be a common occurrence, it is likely another will happen in their lifetimes. Twenty-two percent said similar pandemics will become relatively common, and 19 percent said pandemics like COVID-19 are a once-in-a-lifetime event and that the United States is unlikely to experience anything like it again.