DOE's Baranwal: As Foreign and U.S. State Carbon Goals Come Due, U.S. Pushes Nuclear Energy Development
Energy Department's top nuclear official says focus is on advanced technology, financing, fuel take-backs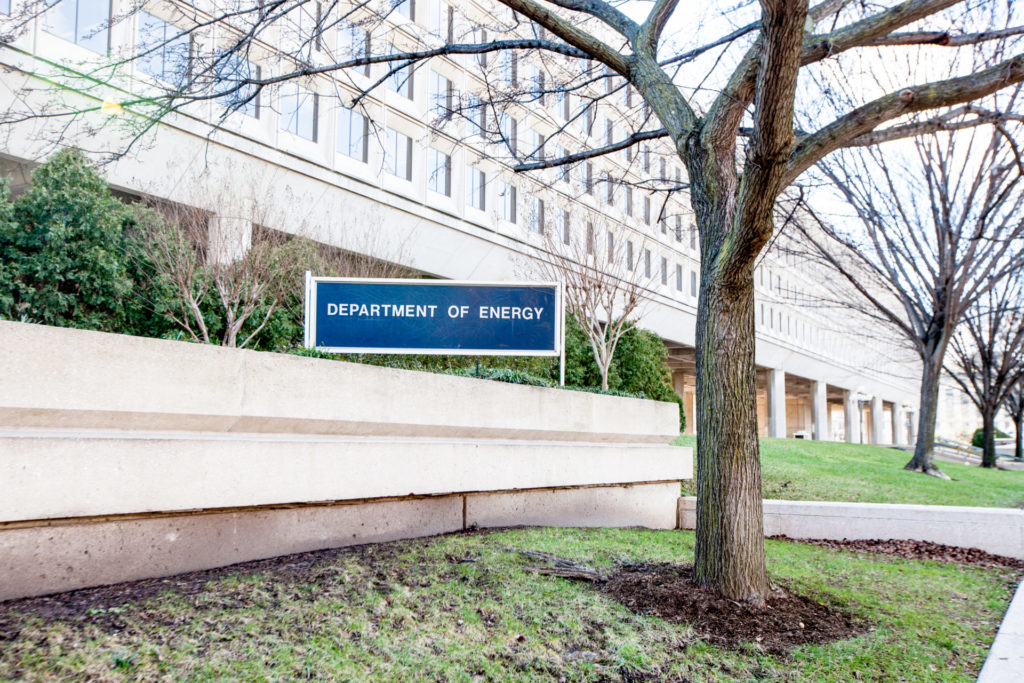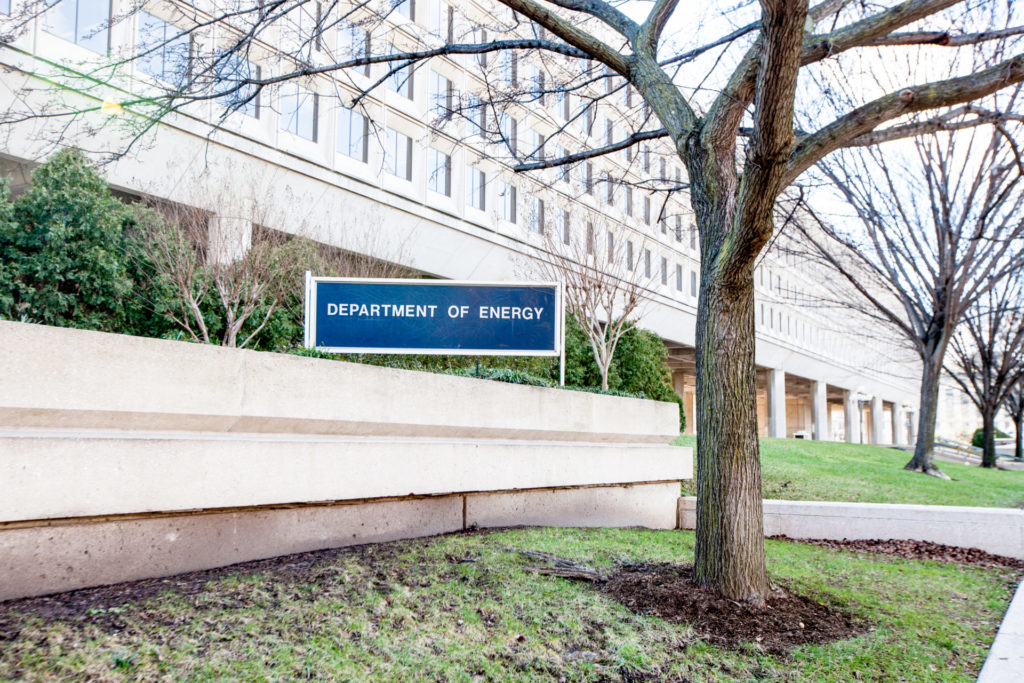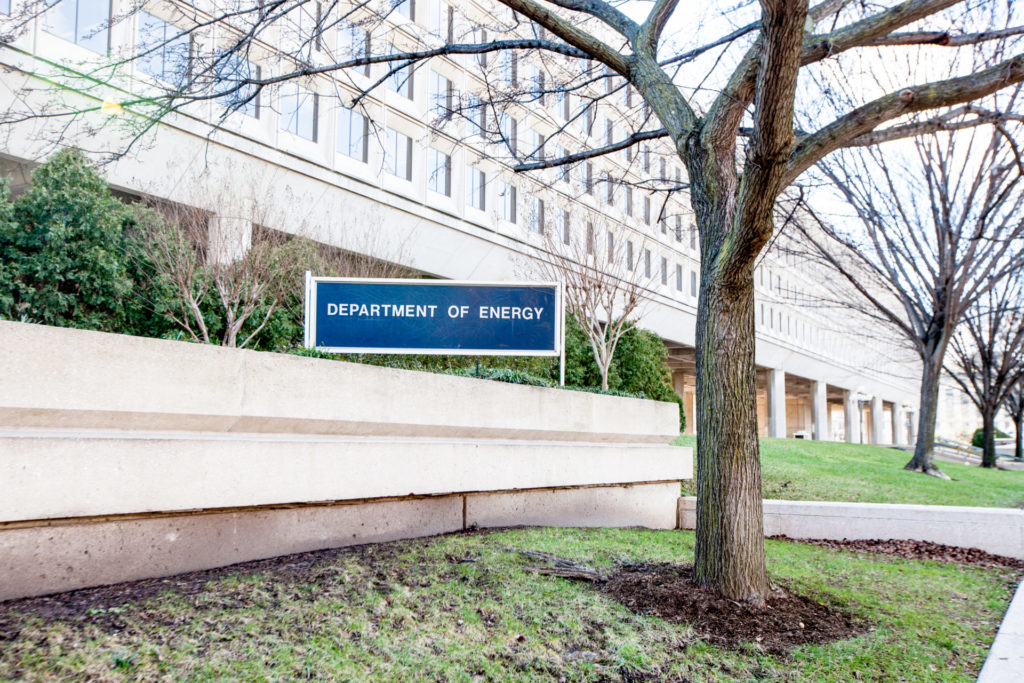 Though the United States is in the process of exiting the Paris Climate Agreement and has withdrawn its commitment to reduce carbon emissions, Department of Energy officials said they see a potentially lucrative market in using U.S. nuclear technology to help states and other countries meet their own commitments.
Rita Baranwal, the DOE's assistant secretary for nuclear energy, said in an interview that at this "serendipitous" moment for nuclear power the agency is working to meet the global push for more clean energy with advanced technologies, new financing options and fuel take-backs.
"States in this country, as well as countries around the world, do have carbon reduction goals that they need to meet, and they have realized that nuclear energy has to be part of that mix," Baranwal said earlier this week. "We're not advocating that it needs to be 100 percent of that portfolio, but it certainly needs to be one piece of that portfolio."    
A senior DOE official, who asked not to be identified, said the office does have a mandate from President Donald Trump and Energy Secretary Dan Brouillette to take an "all of the above" approach to develop technologies that will meet "our future needs better than what we have today." 
The official also said there is a "huge economic opportunity for the U.S." with smaller modular reactors, in the range of 50 to several hundred megawatts, and even smaller micro reactors. On Thursday, the U.S. unveiled a $230 million program for the demonstration of advanced reactor technology in the next five to seven years.
While the United States was an early leader in developing nuclear energy technology, nuclear's share of global electricity generation has slowly declined since its peak of 17.5 percent in 1996 to 10.15 percent in 2018, according to the September 2019 World Nuclear Industry Status Report. 
However, the International Atomic Energy Agency's highest estimates, issued in 2019, indicate that use of nuclear energy could grow globally by as much as 80 percent by 2050, as countries try to simultaneously meet increased demand for energy and mitigate climate change.
With this potential for growth, the Office of Nuclear Energy has set itself the task of staying competitive globally: "The areas where we need to have more progress with a sense of urgency is around being able to offer attractive financing options as well as fuel take-back options," Baranwal said.
The Nuclear Fuel Working Group's recent report on restoring the country's "competitive nuclear energy advantage" recommends lifting legacy International Development Finance Corporation funding restrictions on nuclear projects, which the agency said it "welcomes" despite some push-back from development groups who argue that the fund is intended to be used only to fight poverty in developing countries. The report cites a need for U.S. financing institutions to "support civil nuclear industry to compete against foreign state financing."
And Baranwal argues that developing a spent fuel take-back service — in which a country stores, recycles or disposes of spent fuel, as Russia has promised in its deals with Iran, Turkey and Vietnam — is also a must. Congressional support would help on this front, she said, though as far as her office knows, there isn't any legislation that would need to be reversed to make fuel take-backs a reality. 
Of course, this comes as a number of the United States' own nuclear plants approach the end of their licenses or are set to be decommissioned, in some cases prematurely, which Baranwal said is "to the detriment of our clean energy goals." The Energy Information Administration's 2019 figures show that 8 percent of energy consumption in the United States comes from nuclear electric power, compared with the 11 percent that comes from all renewables combined.
But as more of the country's 95 reactors shut down, the demand gaps they leave must be filled with other energy sources, such as coal or natural gas, which would mean increased carbon emissions. The senior Energy Department official pointed to non-DOE studies that have shown higher local carbon emissions from increased use of coal and natural gas after a nuclear plant goes offline, such as the Vermont Yankee Power Station, which was permanently shuttered in December 2014. 
Baranwal said there are currently about a dozen plants that have applied for a second license renewal, "which is the most cost-effective way to continue to generate electricity from nuclear energy." Assuming these plans pass the Nuclear Regulatory Commission's evaluation, Baranwal said there is no technical reason for them to stop operating.