We Polled Sports Fans on 'Redskins' Replacement Names. They Didn't Love Them.
The discussions about a new name are taking place amid the fallout from a report about sexual harassment within the NFL organization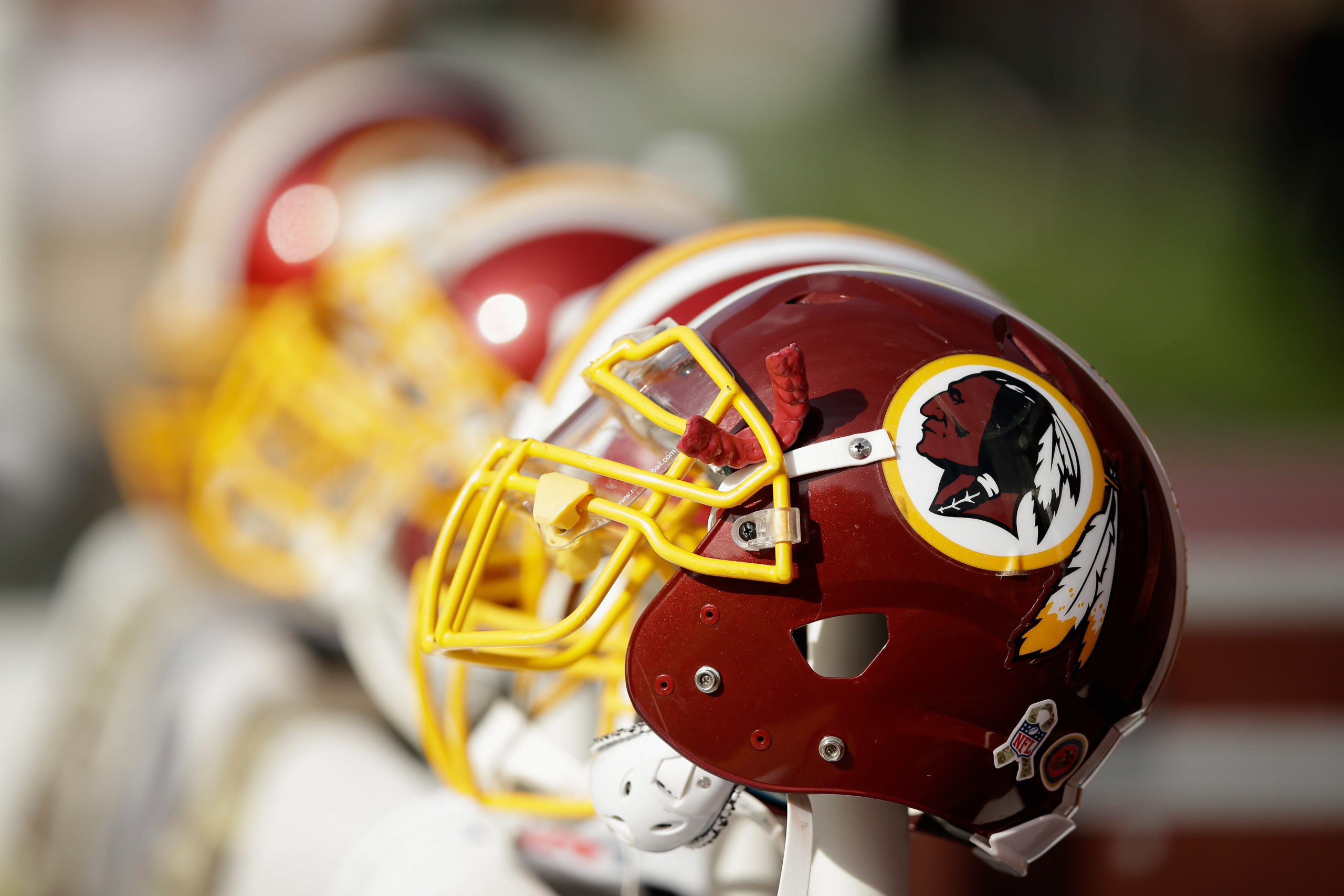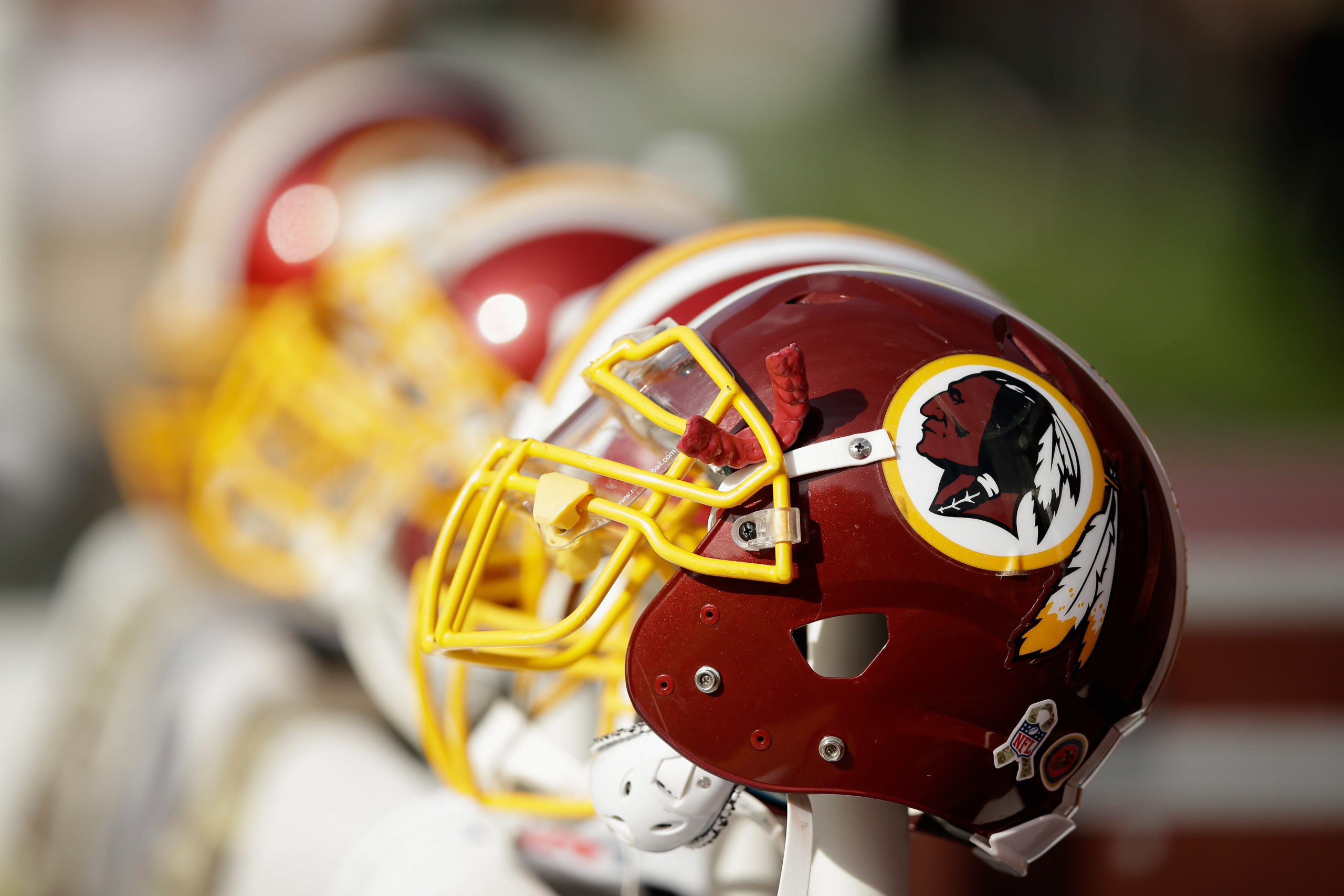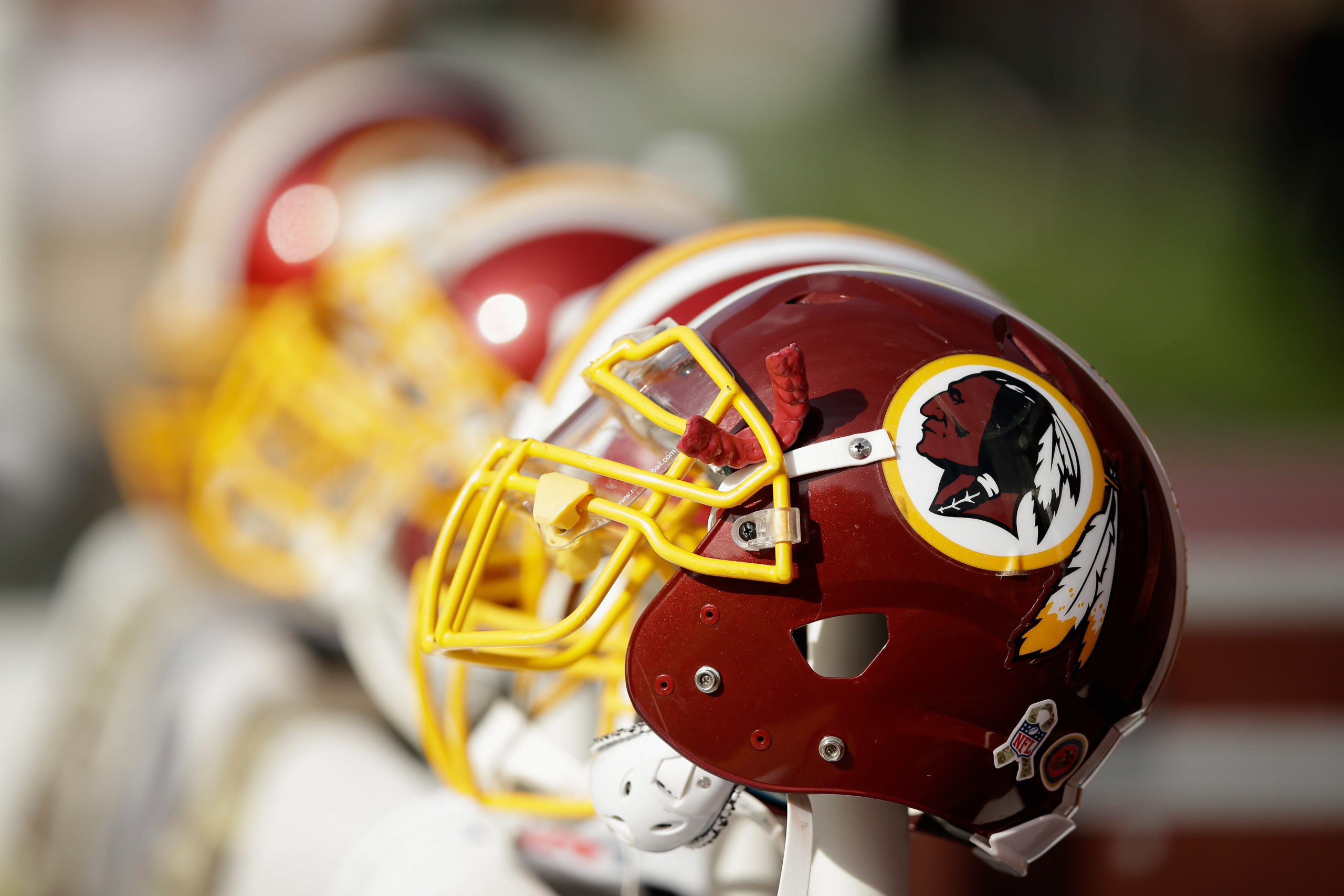 Daniel Snyder, the owner of the Washington, D.C.-based NFL franchise, is reportedly pushing to have a new team name and identity in place by the start of this season after deciding to retire the "Redskins" moniker. It's a short timetable to replace a name that defined the team for 87 years, and while there is no shortage of ideas, new polling shows it might be tough to find a real crowd pleaser.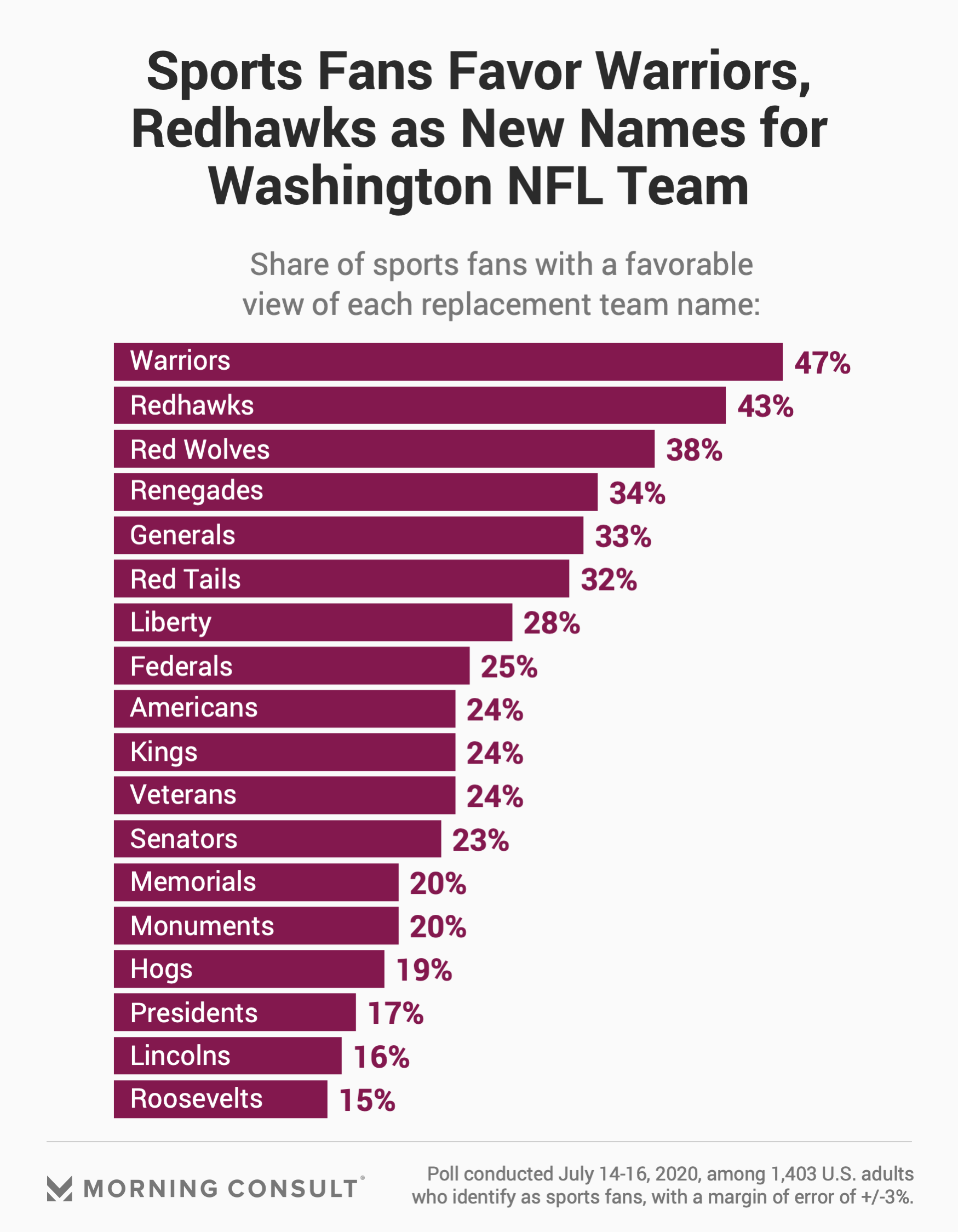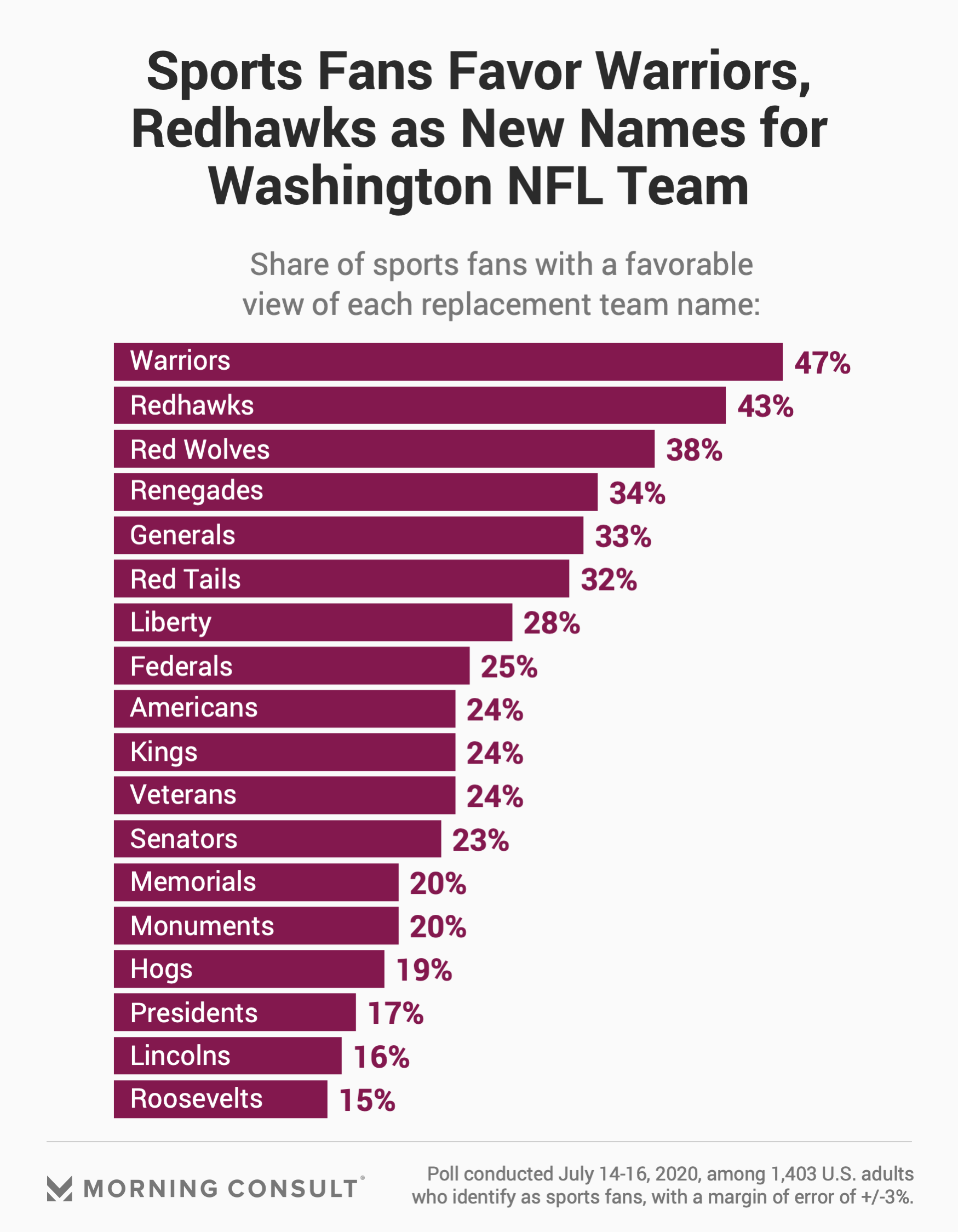 Of the 18 options provided in a new Morning Consult poll, only two received more positive feedback than negative feedback among sports fans: Washington Warriors, which 47 percent of sports fans liked, and Washington Redhawks, which 43 percent liked. Red Wolves (38 percent), Renegades (34 percent) and Generals (33 percent) rounded out the top five.
Morning Consult combed news reports, betting sites and social media chatter to compile the list of potential team names. The team said Snyder and head coach Ron Rivera are spearheading the effort to settle on a new identity, but has not identified any specific names under consideration.
Prior to being presented with predetermined choices, respondents in the July 14-16 survey were asked to provide their own suggested replacement name. Warriors was the most common answer among those responses, followed by Red Tails and Americans. 
Just days after the team's July 13 announcement of its intention to do away with "Redskins," a report by the Washington Post revealed that 15 women claimed to have been victims of sexual harassment while working for the club. The team is scheduled to play its first game of the NFL's regular season at home on Sept. 13, though the status of the 2020 season remains unclear due to the coronavirus pandemic.
Red Tails, which received positive reviews from 32 percent of sports fans when presented as a predetermined option, is a reference to the painted planes flown by the Tuskegee Airmen — a unit of primarily Black pilots in the U.S. Air Force during World War II. The name and accompanying fan-generated logos have gained traction among sports fans on social media.
The margin of error among the 1,403 U.S. adults who identified as sports fans polled was 3 percentage points.
Another Morning Consult survey conducted prior to the organization's decision to change its name found that 51 percent of sports fans felt the team should have remained the Redskins, a name that dates back to 1933 and was among the oldest in the NFL. The name had long been the target of activists who considered the name disrespectful to Native Americans.