Despite COVID-19 Tone Shift, Voters Give Trump His Worst Marks Yet on Handling Pandemic
59% disapprove, 36% approve following new coronavirus rhetoric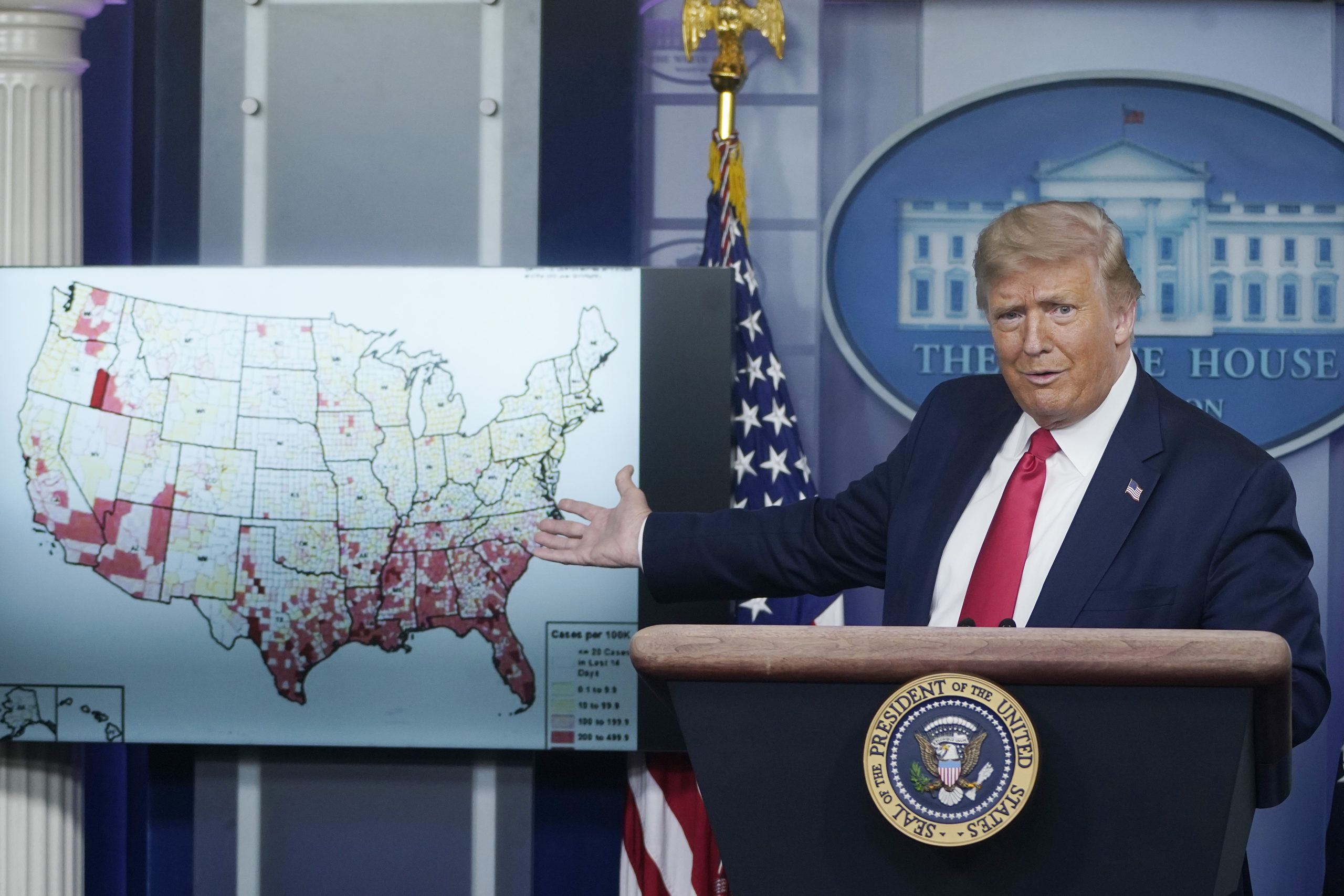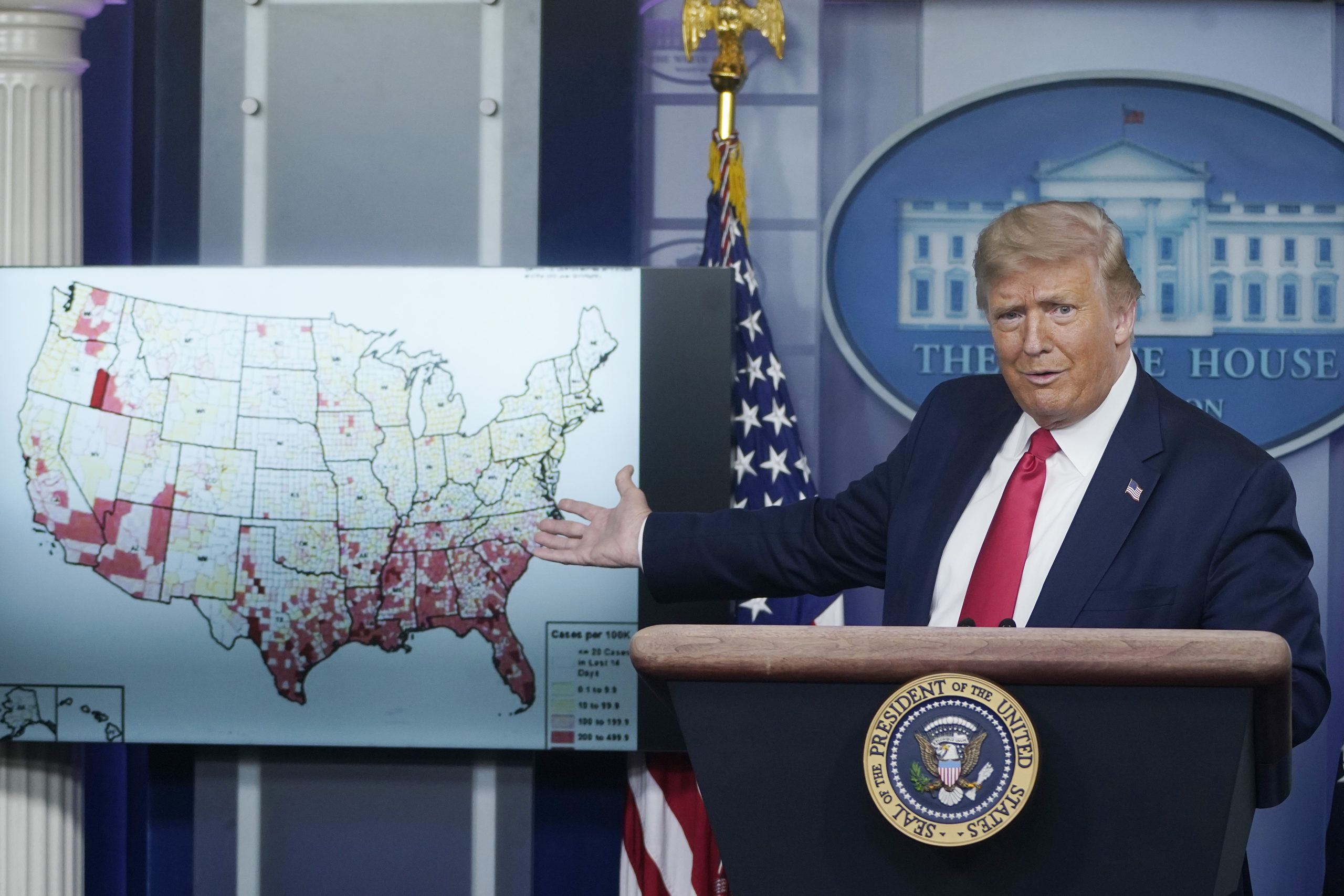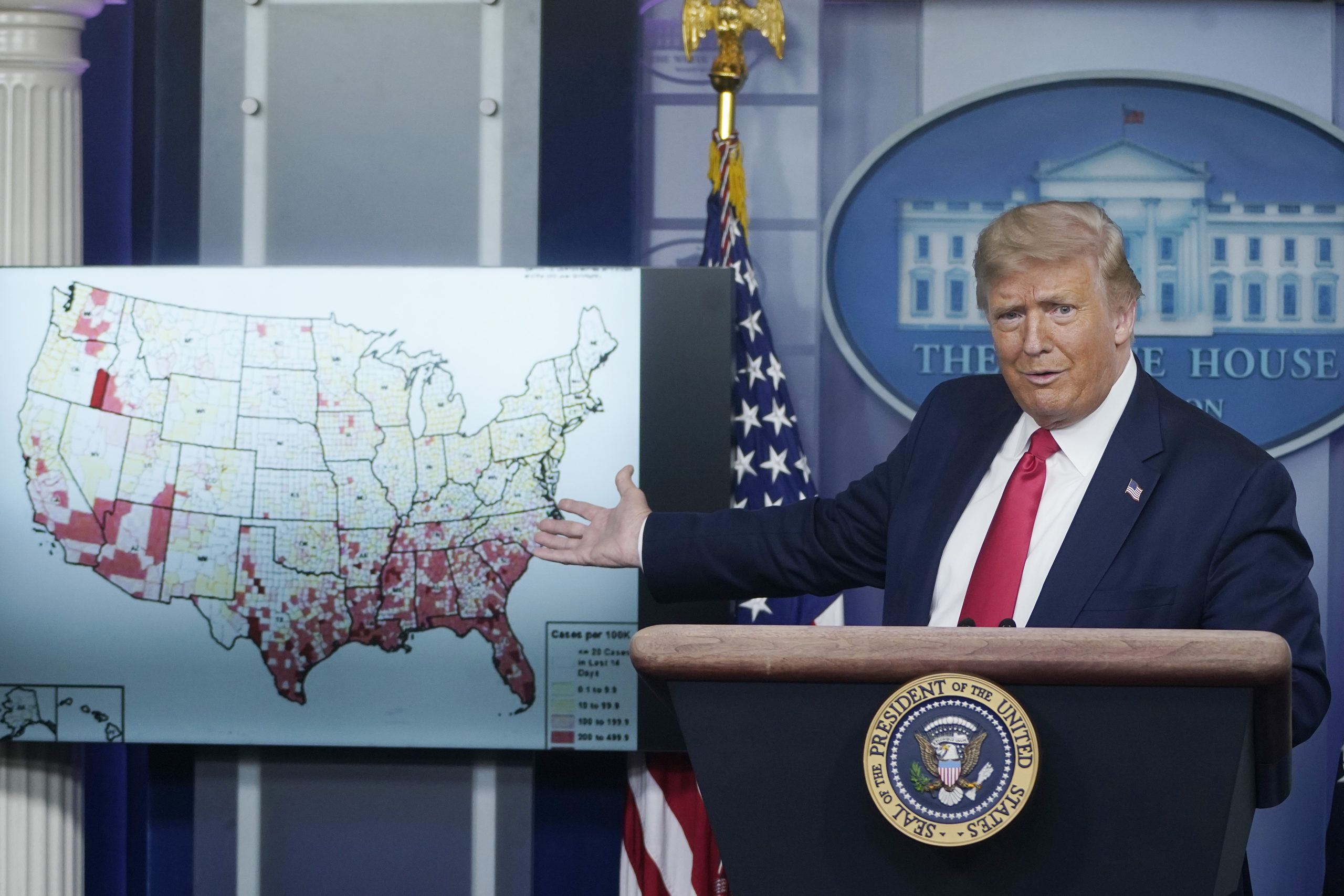 President Donald Trump took steps last week to convey a new seriousness about the coronavirus pandemic, calling on Americans for the first time to wear masks to help stem its spread while also acknowledging that things are likely to get worse before they get better. But that sudden change in tone hasn't improved his standing with voters on the subject.   
Rather, in a new Morning Consult poll tracking public opinion on the pandemic, voters gave the president his worst marks yet, with a record-high 59 percent disapproving of his handling of the spread of COVID-19 and an all-time low of 36 percent approving. The July 23-26 poll surveyed 1,994 registered voters, with a margin of error of 2 percentage points.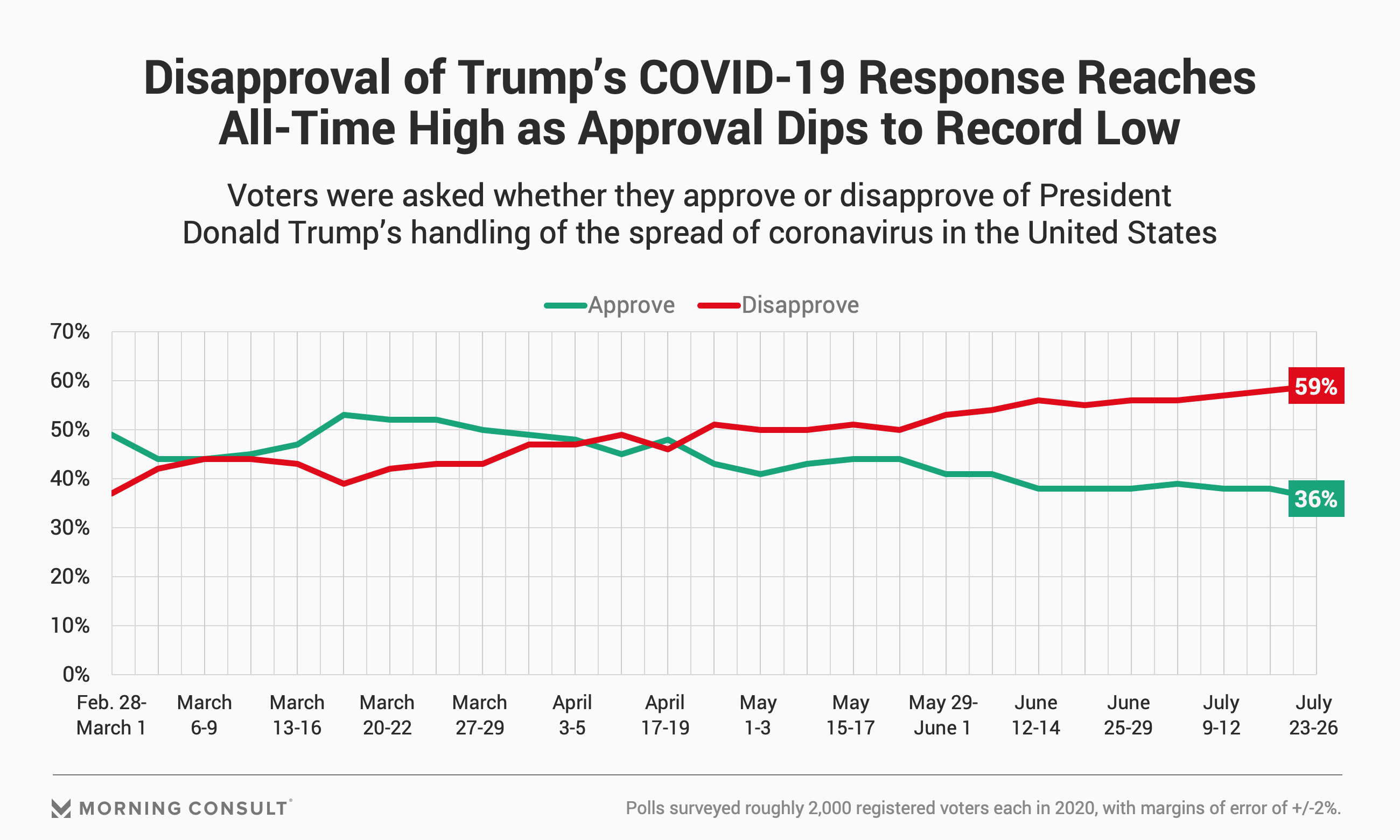 The two figures put Trump's net coronavirus approval — the share of voters who approve minus the share who disapprove — at 23 points underwater, marking a 17-point drop since polling conducted roughly two months ago. An unprecedented 21 percent of GOP voters now disapprove of the president's response to the coronavirus, compared with a record low of 77 percent who approve. Most independents (61 percent) and Democrats (89 percent) also disapprove of Trump's handling of the virus.
The increasingly dismal ratings for the president track with an increase in reported COVID-19 cases throughout June and July, when states in the South and Midwest saw a surge and Florida, a pivotal swing state and the president's home away from the nation's capital, replaced New York as the American epicenter.
The president reappeared at a White House lectern last week by himself to brief the nation on the pandemic for the first time since April. In remarks described widely as a shift in tone, Trump acknowledged the virus's spread in the Sun Belt and urged Americans to take steps to mitigate COVID-19's transmission, such as wearing masks and social distancing.
"Some areas of our country are doing very well; others are doing less well," he said on July 21. "It will probably, unfortunately, get worse before it gets better — something I don't like saying about things, but that's the way it is."
Most voters agree that things are getting worse: Two-thirds — including 82 percent of Democrats, 65 percent of independents and 49 percent of Republicans — say the coronavirus is a severe health risk in the United States, up 10 points since the May 21-25 poll that preceded the drop in Trump's coronavirus approval. 
Another 34 percent of voters describe the virus as a severe health risk in their own communities, up 7 points since May, driven by a 12-point increase among Republicans, from 15 percent to 27 percent.