In Kansas Senate Race, Barbara Bollier Is Tying Roger Marshall to Trump. He's OK With That.
Bollier, a former Republican, is banking on dissatisfaction with the current GOP to defy history with Democratic bid for Senate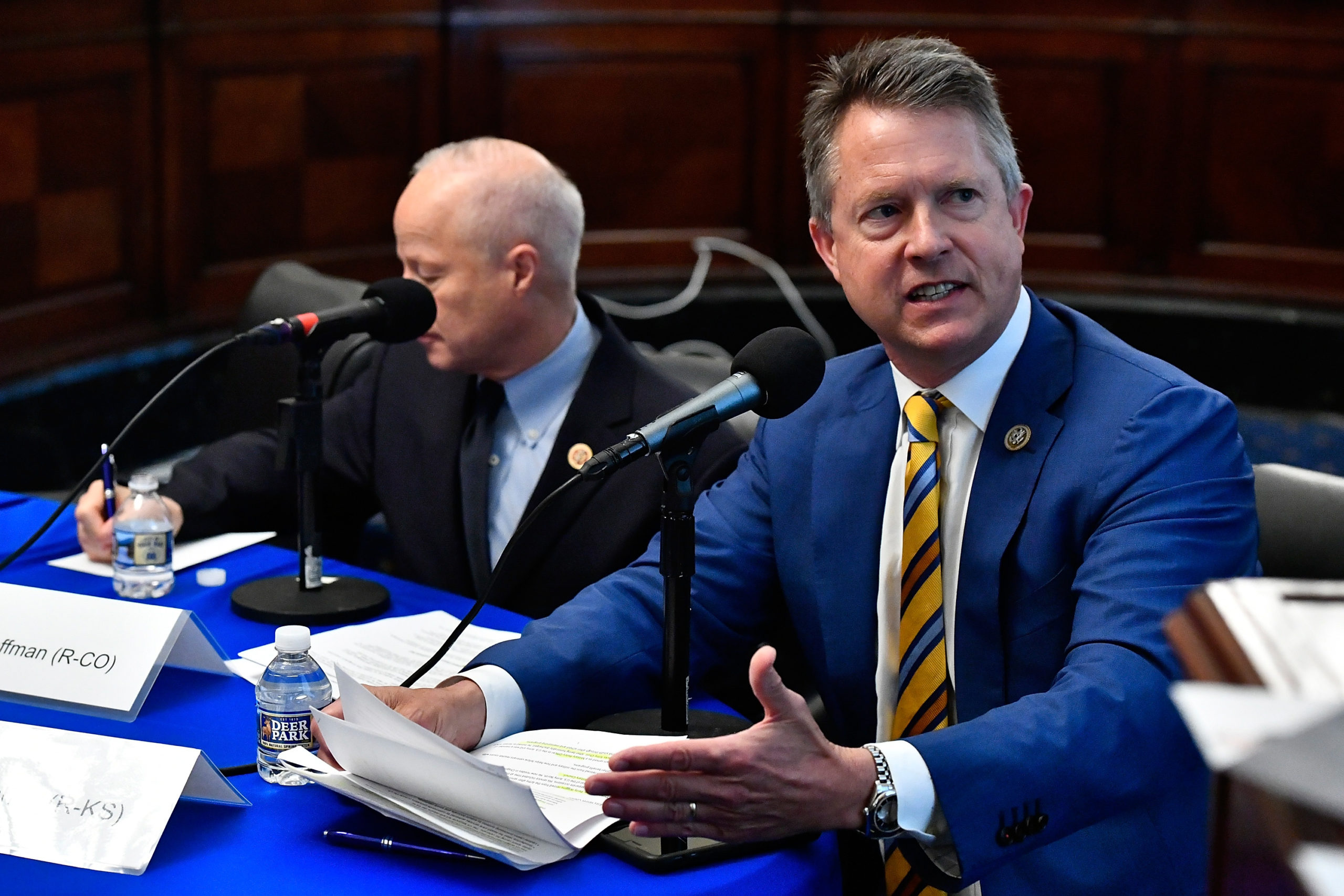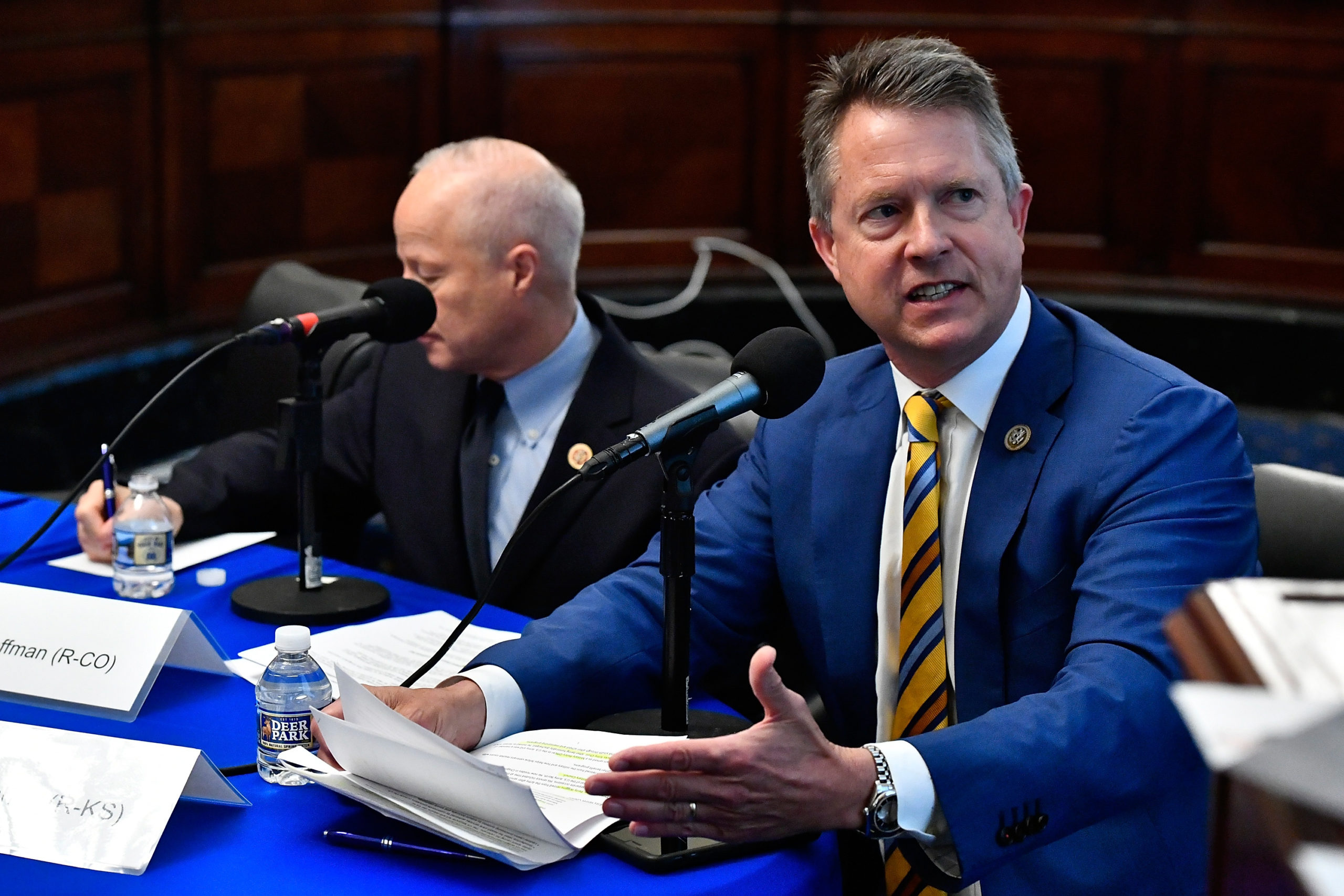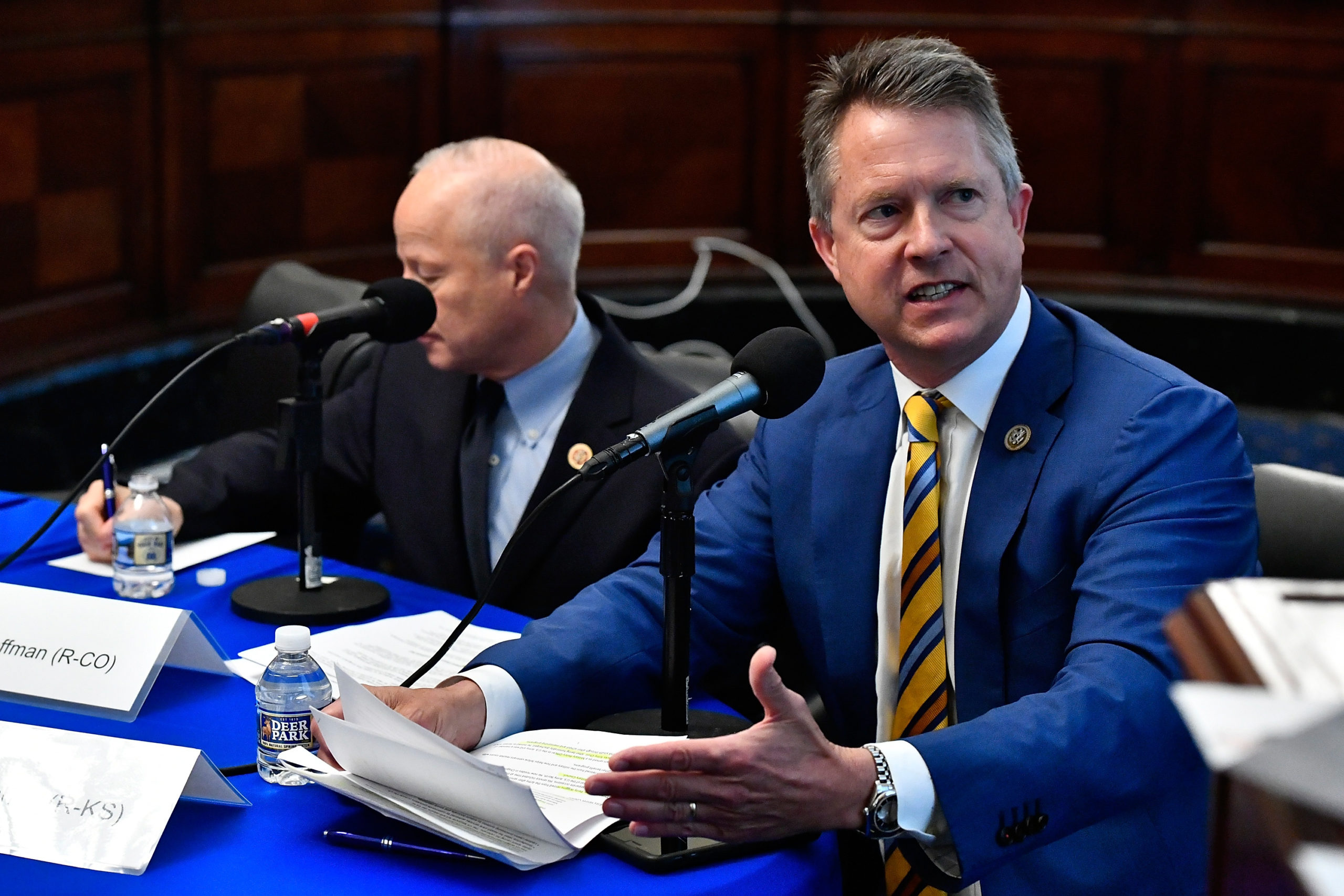 This is the third in our "Majority Makers" series, a race-by-race look at the contests that will decide control of the Senate in 2021. See our previous dives on Iowa and Michigan.
Rep. Roger Marshall's victory over Kris Kobach in the GOP primary to represent Kansas in the Senate staved off a nightmare scenario for Republicans, who feared the state's former top elections official was poised for a repeat of his bruising gubernatorial loss to Democrat Laura Kelly two years ago.
But Marshall's Democratic opponent, state Sen. Barbara Bollier, a physician and former Republican who switched parties in 2018, said they shouldn't be so sure. The primary's outcome, she argues, is irrelevant to her chances of becoming the first Senate Democrat to represent the Sunflower State since 1939. 
In a Tuesday interview before results came in, Bollier shook off the notion that Kelly's victory was more the result of Kobach's weaknesses than the governor's strengths, and cast her candidacy as an extension of Kelly's. Bollier is running against what she described as a Republican Party that is as ideologically extreme as Sam Brownback, the state's unpopular former governor, and as boorish as President Donald Trump.
Recent polling has shown the president with a lead of 12 percentage points in the state. While strategists aren't counting on Joe Biden, the presumptive Democratic nominee, to win it this year, they don't think Trump will replicate his 20-point victory over Hillary Clinton four years ago, either, as the dense Kansas City suburbs have trended blue during the past four years. 
"Kansans are looking for someone who will listen to them and take their voices to Washington, and I am a voice of moderation they are looking for," Bollier said in a Tuesday interview with Morning Consult, noting her own recent exit from the GOP. "There's just a point when you realize changing the party from within and giving them a voice of moderation and listening to the people wasn't working."
Her moderate pitch stood in obvious contrast to Kobach, a controversial figure even in his own party. But she paints Marshall as a similar Trump acolyte, pointing to his support for repealing Obamacare even during the pandemic and the Trump-aligned voting record that he touted during his contentious primary with Kobach and businessman Bob Hamilton.
"I don't know about you, but I don't agree with anybody 98 percent of the time," she said in a reference to Marshall's voting record. 
There will be no space between the president and ourselves.
Kansas GOP Senate candidate Roger Marshall
Marshall, a physician himself, is happy to discuss his support for the president, saying in a Wednesday interview with Morning Consult that he stands by his pro-Trump House votes as he seeks to unify Kansas Republicans and defend the seat currently held by retiring GOP Sen. Pat Roberts — one that the party all but certainly must hold in order to retain control of the Senate.
"He is wildly popular," Marshall said of Trump. "There will be no space between the president and ourselves."
One example of his support for the president is Marshall's continued use of hydroxychloroquine — "two tablets, once a week" — as a preventive coronavirus measure as he travels the state campaigning. The unproven drug, which Marshall disclosed in May that he had begun taking, has been repeatedly pushed as a potential COVID-19 treatment by Trump and his allies.
Trump withheld his coveted endorsement during the Republican primary, but praised Marshall's victory in a Wednesday tweet, a move that could help unite Republican voters following a divisive primary that drew in millions of dollars in outside spending for several weeks — notably from Democrats' ill-fated efforts to boost Kobach. A group called Sunflower State PAC linked Marshall to Sen. Mitt Romney (R-Utah), a polarizing figure among conservatives, and in a nod to the general election, the group also framed Marshall as a creature of the "Washington swamp" in the pocket of drug companies.
Senate Majority PAC, a Democratic outside group, hasn't yet reserved airtime for the fall campaign, but strategists are confident in Bollier's significant fundraising advantage: She enters the general election with more cash in the bank than Marshall after running several positive biographical spots centered on health care in the runup to her virtually uncontested primary. 
More help is coming for Marshall's campaign. A spokesman for One Nation, a Republican leadership-aligned nonprofit, confirmed a report that the group was placing a $4.2 million ad buy in Kansas to start airing tomorrow. 
Marshall described the November race as "competitive" and called Bollier a "respectable" opponent. But she is a Democrat, after all, and he previewed a line of attacks linking her to the national party's positions on abortion rights (which she supported in the state Legislature), guns (she's been endorsed by former Democratic Rep. Gabby Giffords, a staunch gun-control advocate) and the Supreme Court. 
"We're running against Chuck Schumer and his liberal, socialist agenda versus Kansas values of family, faith and conservatism," he said, adding that the case against Bollier "is the case against the Democratic Party." 
Bollier declined to say whether she'd vote to elect Schumer, New York's senior senator, for another term as Democratic leader.
"We'll have to see who's running," she said. "I'll always base the decision on what I think is best for the people of Kansas, whoever that may be."