August 10, 2020 at 3:00 pm ET
36% of U.S. adults, including half of Republicans and 27% of Democrats, said they are comfortable dining out right now.

The shares of people who say they won't feel safe going to an amusement park, a concert or traveling abroad until 2021 hover around the mid-40% range.
UPDATED: Aug. 10, 2020
When Morning Consult first began tracking consumer comfort levels during lockdowns, adults in the United States were steadily growing more confident that they would be able to safely return to public spaces in the near future. 
But now, well into the summer, analysis of trend data shows that after a brief downturn in comfort, the public's attitudes have not budged for weeks — a warning sign for many consumer-facing brands hoping that customer habits would return to pre-pandemic normalcy over the course of the summer.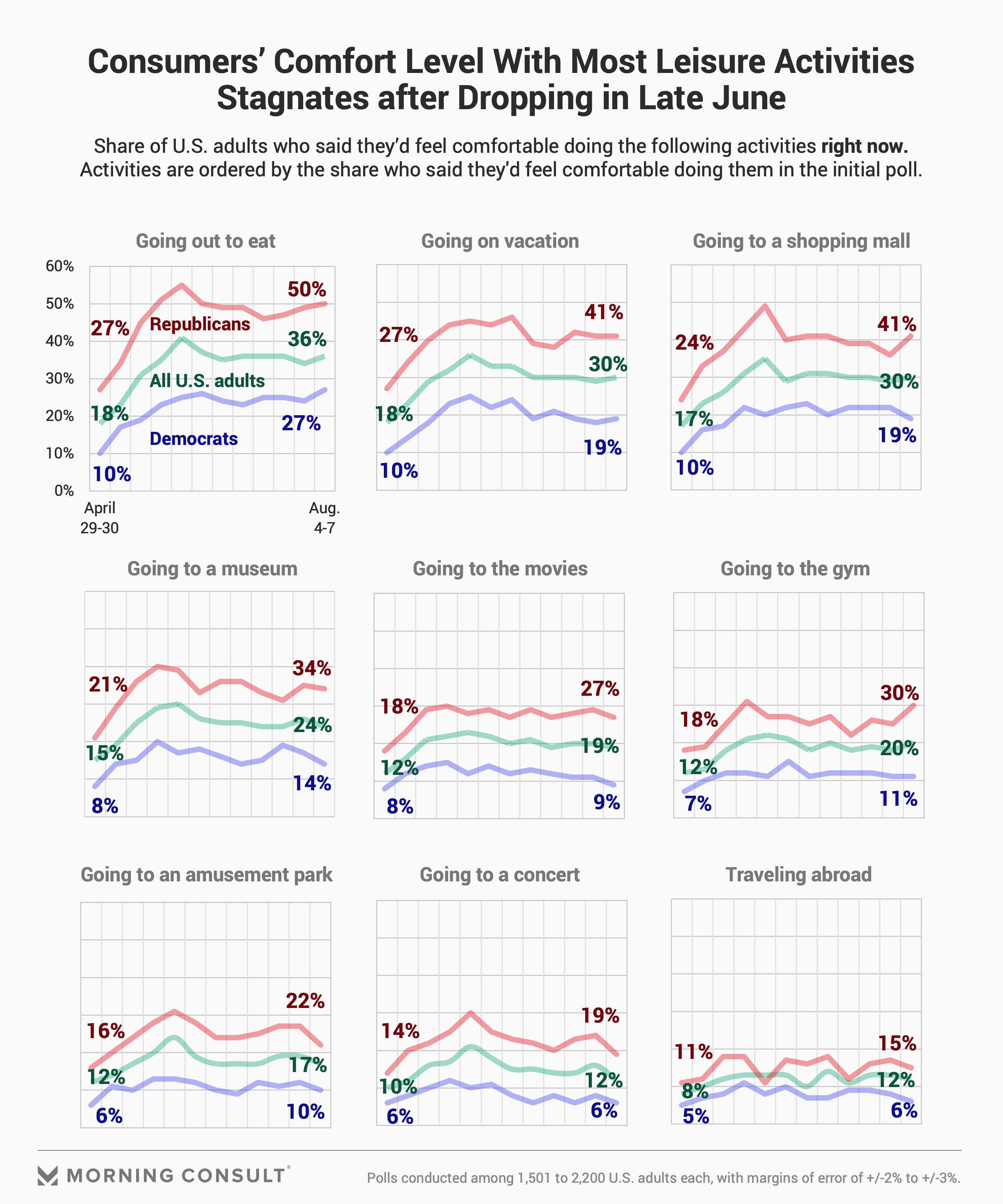 By mid-June, consumers' comfort levels with activities such as dining out or going shopping were on the upswing, with the share of people expressing safety doubling in many cases since late April, when Morning Consult first began tracking. But as the number of confirmed coronavirus cases began to surge in the latter half of June, consumers became less comfortable with returning to leisure activities and have reported little change in their opinions since.
Republicans are about twice as likely than Democrats to say they feel safe doing a number of activities listed on the poll, a pattern that's held since April.
Comfort levels among Republicans dipped in mid-July, despite President Donald Trump's casting doubt on the seriousness of the pandemic, but have since started to tick back up or level out. 
The partisan gap could spell trouble for businesses located in Democratic-leaning areas, such as along the coasts or in major cities, with Democrats less comfortable with venturing out.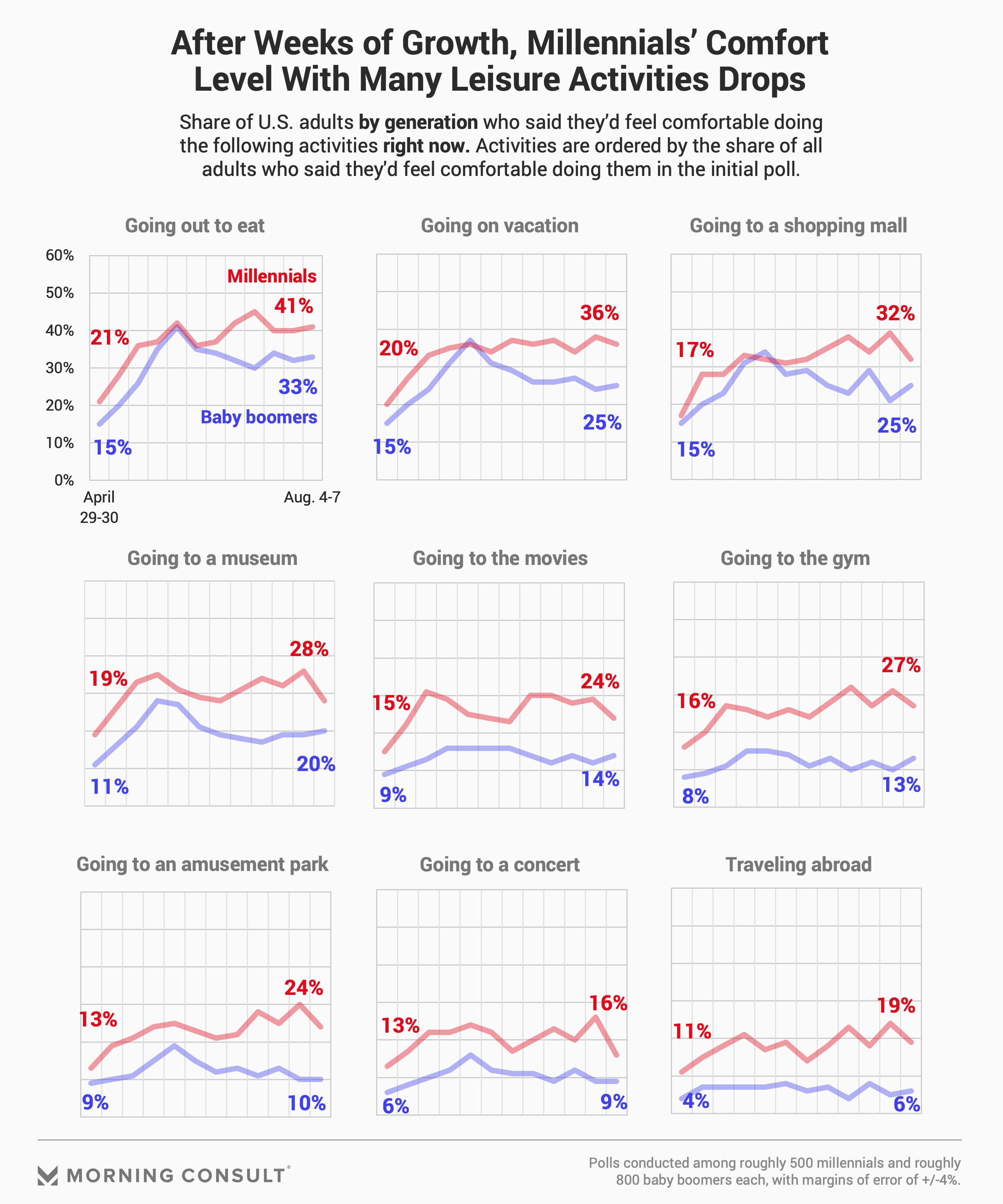 In early August, statistically significant differences between generations started to emerge for the first time, with millennials more likely to be comfortable with nearly every activity polled than Gen X and baby boomers.
And while the generational gap largely remains, millennials reported statistically significant drops in comfort with regard to a few activities, including going to shopping malls, museums and concerts.