As families prepare for a seventh month of social distancing with homebound children, who are continuously turning to devices for both education and entertainment, new trend data shows double-digit growth among parents in two factors that have implications for the entertainment industry: Parents are gaining confidence in their ability to gauge how much screen time is just right for their child, and more parents are saying their children have had an appropriate amount of both recreational and educational screen time.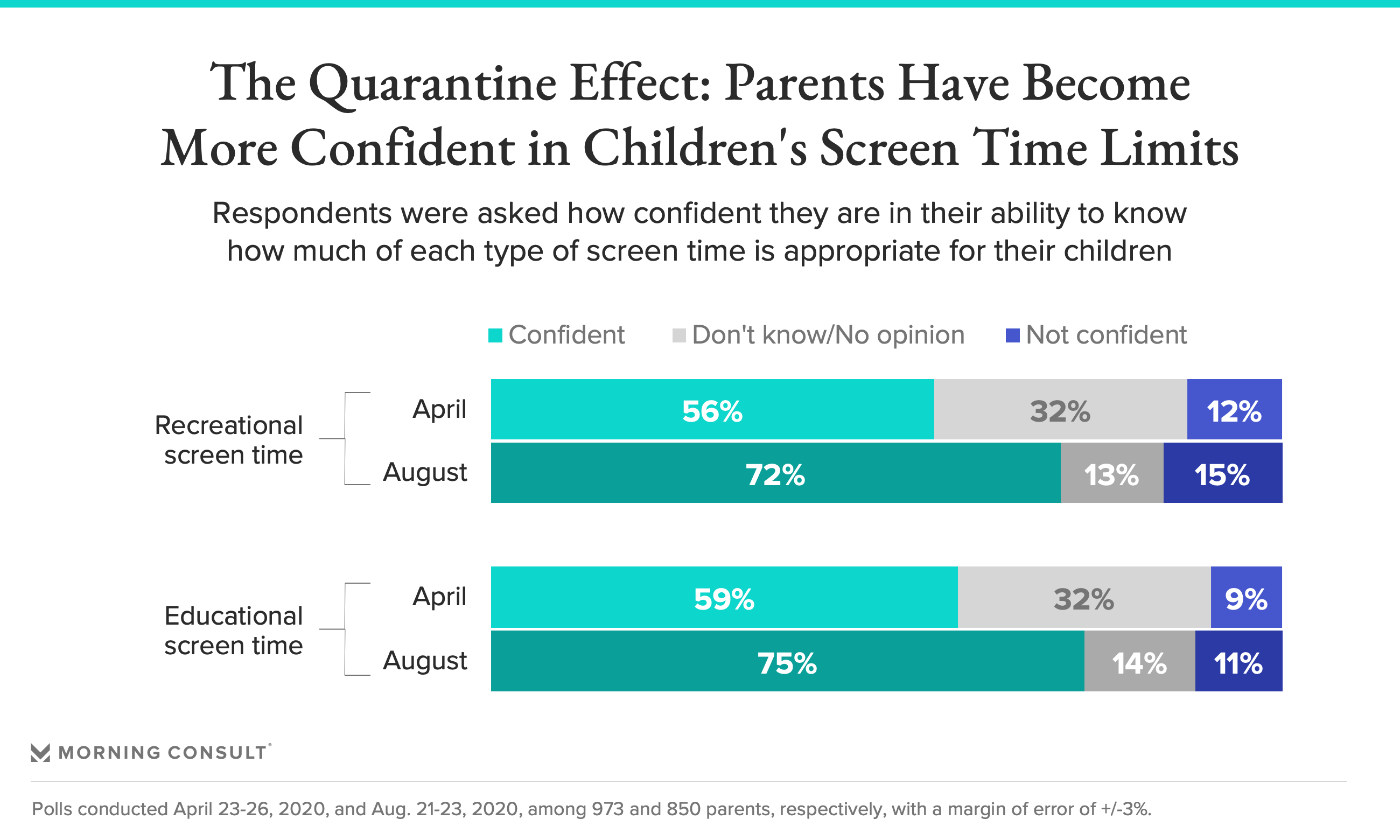 With devices playing an even more prominent role in their children's lives, parents have gained confidence in their ability to regulate the time kids are spending with screens.
An Aug. 21-23 Morning Consult survey shows a 16-point jump from April in parents who feel confident in knowing the appropriate amount of screen time for recreational purposes (72 percent vs. 56 percent) and a 16-point increase regarding the same for educational purposes (75 percent vs. 59 percent). The August poll and the April 23-26 survey were conducted among parents whose children have access to devices like smartphones, laptops or televisions.
Both parent samples have a margin of error of 3 percentage points.
The new polling corresponds with a previous Morning Consult survey that shows kids are spending more time in front of screens: 70 percent of parents said their children spend at least four hours a day on devices, compared to 40 percent pre-pandemic.
The results bear good news for both the entertainment industry, which is constantly vying for eyeballs, and educational institutions, which are now more dependent on technology than ever before as they pivot to distance learning.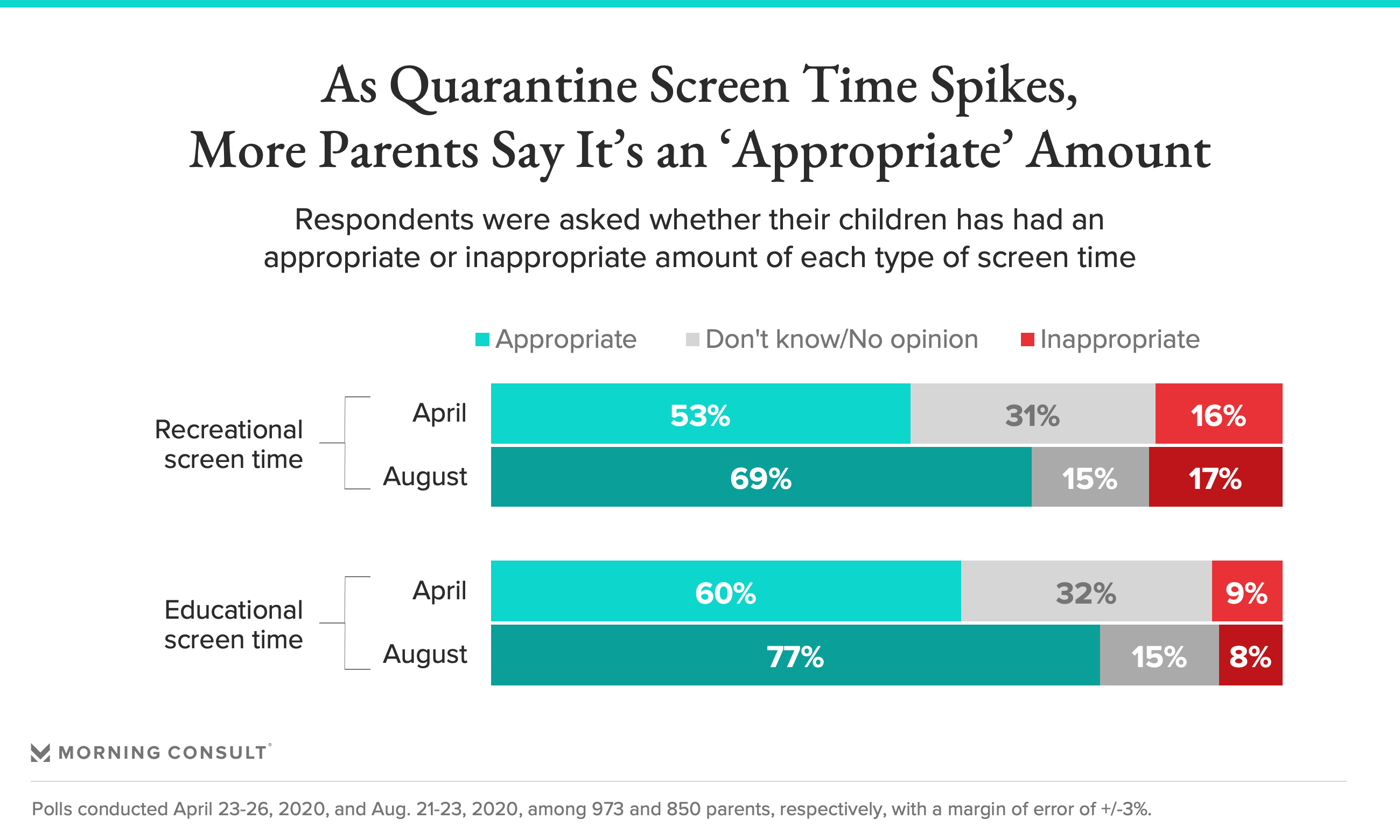 As tablet and TV usage have increased, so has parents' measure for what's the appropriate amount of screen time. Sixty-nine percent of parents said their kids have had an appropriate amount of recreational screen time — which was classified as time spent doing activities such as watching videos or playing video games — since the beginning of the COVID-19 pandemic, up from 53 percent who said the same in an April 21-23 Morning Consult/The Hollywood Reporter survey.
Seventy-seven percent of parents in the August survey said their kids have had an appropriate amount of educational screen time, which includes any time spent using a device for distance learning, up 17 points from April.