Without Guarantee of Additional COVID-19 Aid, State Medicaid Directors Warn of Painful Cuts Ahead
Reduced provider payment rates, slashed benefits among the options on the table if federal matching isn't increased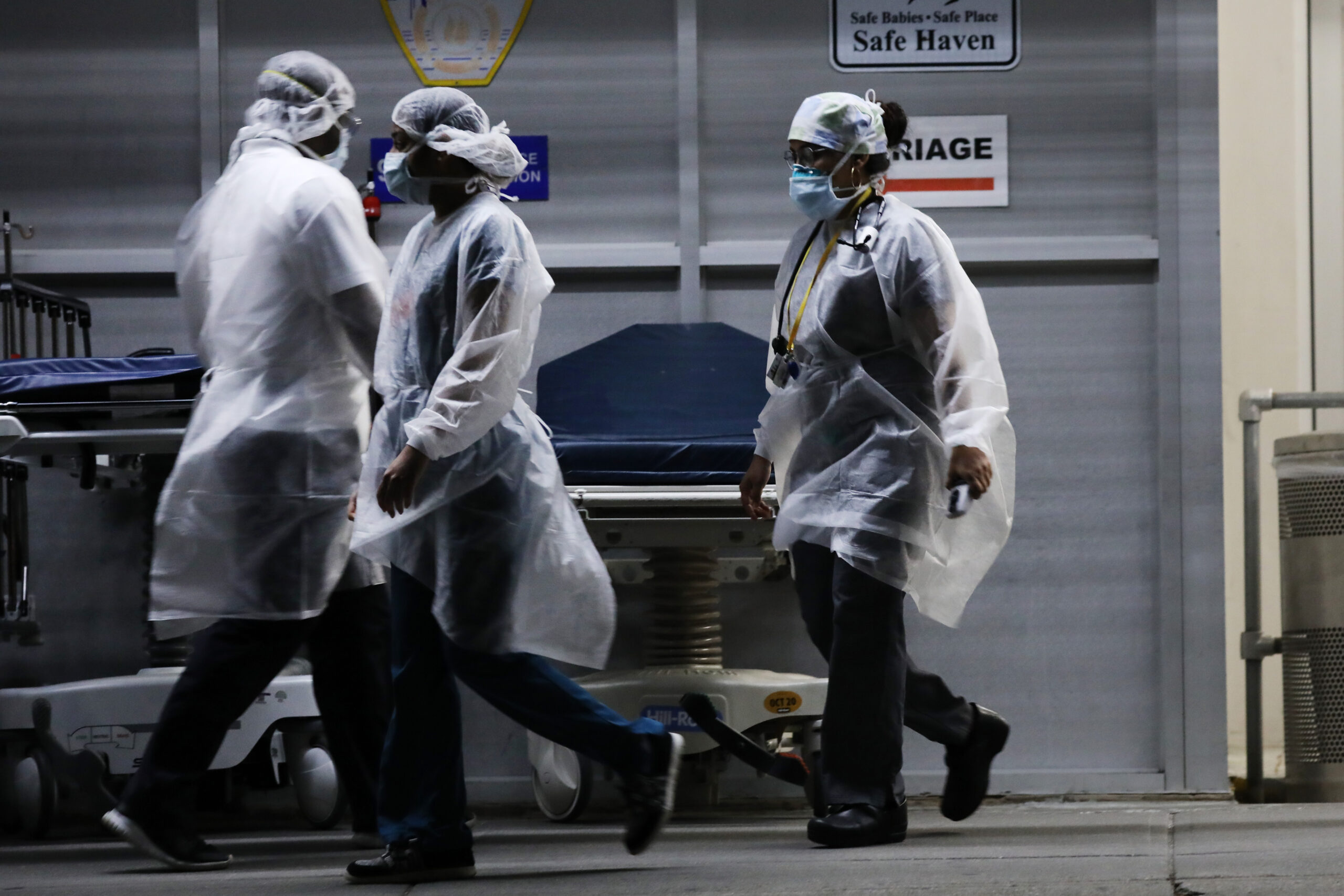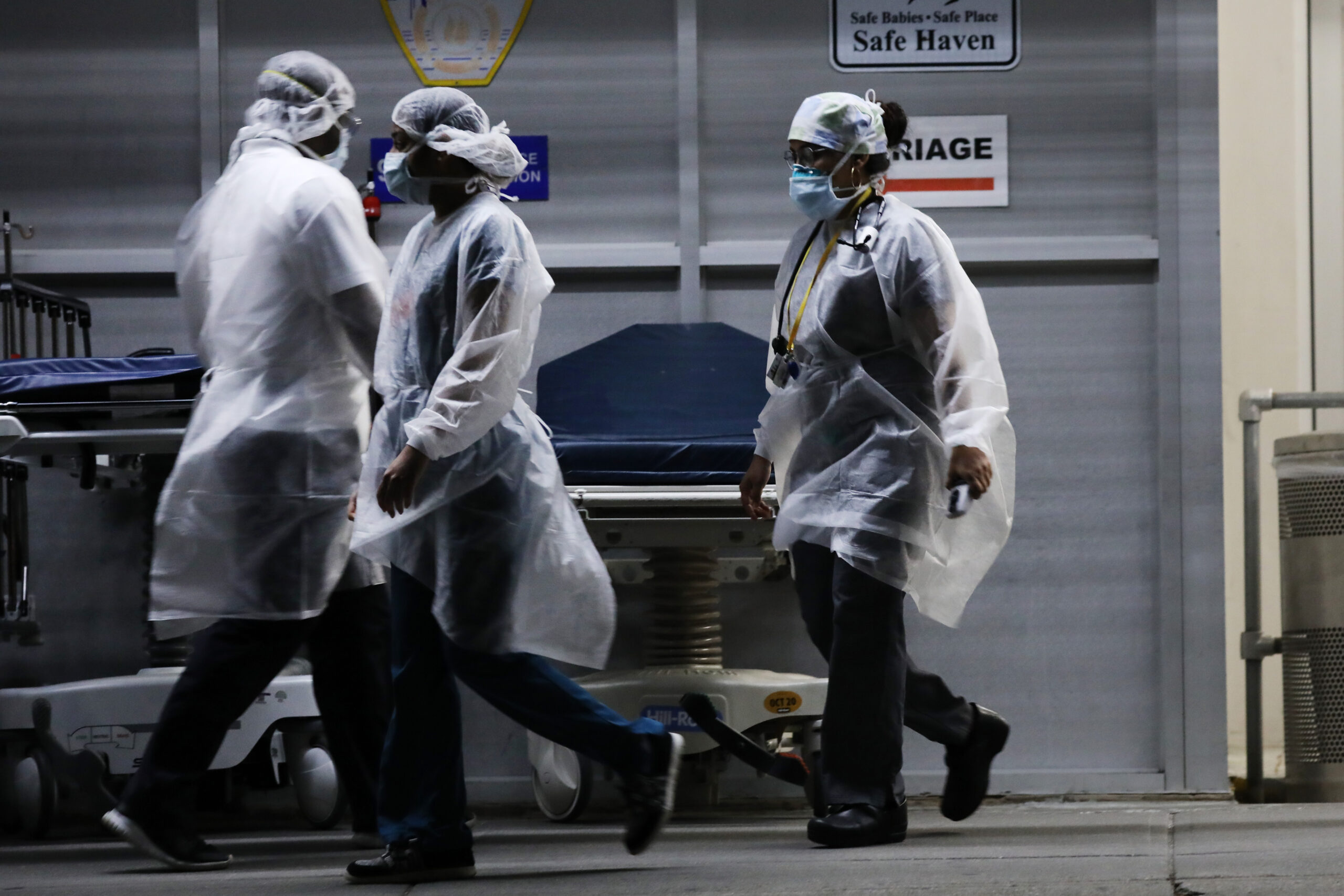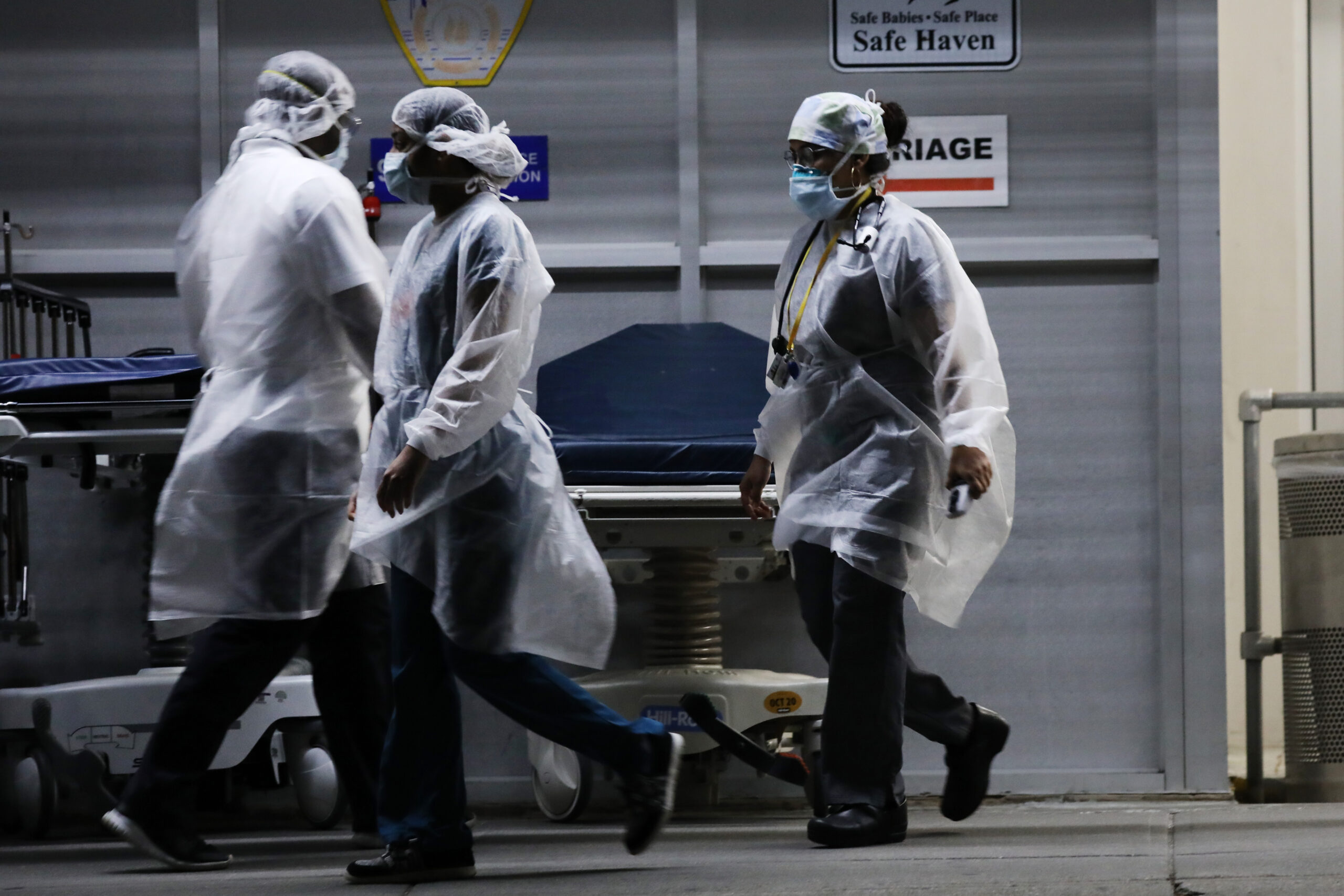 As the prospect of Congress passing additional COVID-19 aid for state Medicaid programs this fall dims, some states are already facing deep cuts that could have painful ripple effects for patients and providers alike.
Cuts to Medicaid, the safety net health insurance program that covers 1 in 5 Americans, could be disastrous during a health and economic crisis like the coronavirus pandemic, state and health care leaders have warned, given Medicaid enrollment rises during economic downturns, just as state revenues fall and budgets constrict. This spring, Congress increased federal matching funds for Medicaid by 6.2 percentage points to help stabilize the program during the pandemic, but states have asked for a bump to at least 12 percentage points to the Federal Medical Assistance Percentage.
A more generous FMAP increase has been on the table during coronavirus relief negotiations, and the offices of Sens. Bob Casey (D-Pa.) and Michael Bennet (D-Colo.), who have both called for increased Medicaid funding in recent months, said in emails to Morning Consult that it's critical an FMAP bump be included in the next bill. Yet it's increasingly unlikely lawmakers will strike a deal until after the election. States, which operate on balanced budgets, say that without the increased federal aid, their Medicaid programs will likely see cuts like reduced provider payment rates and slashed benefits, and a number of them have already taken these steps.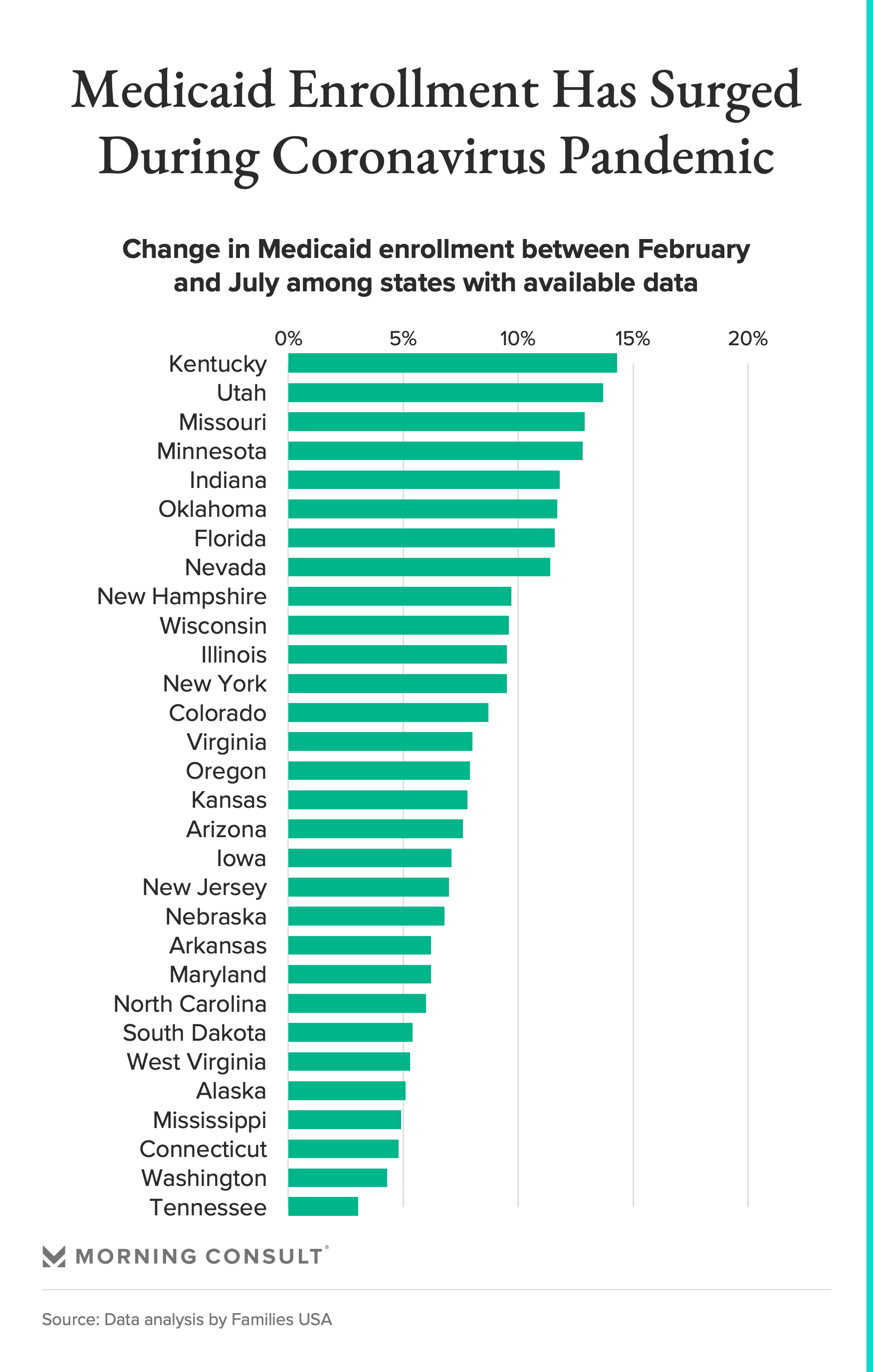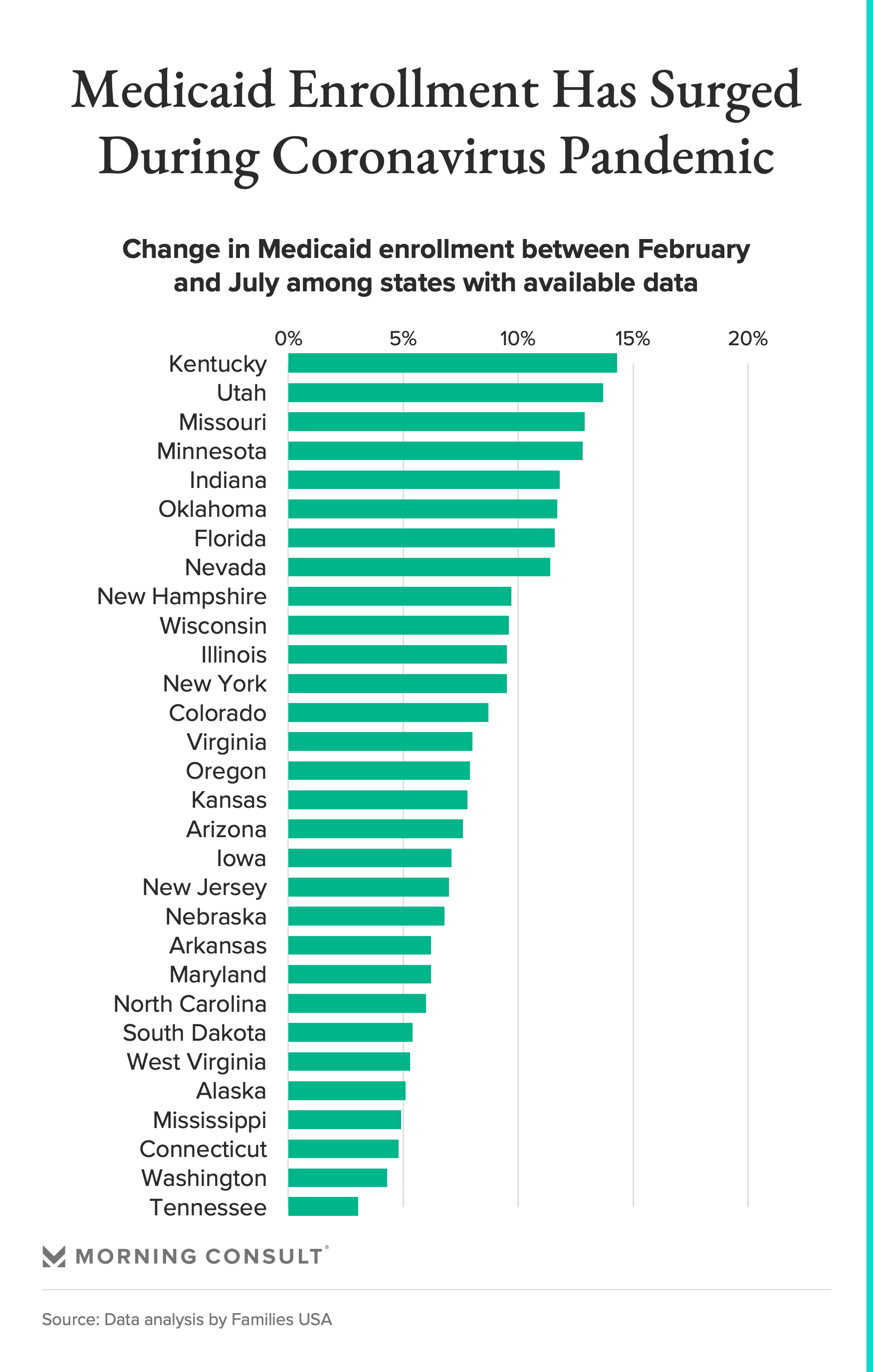 For example, facing a $1.2 billion deficit, the Nevada Legislature reduced Medicaid provider rates by 6 percent this summer, while Colorado implemented a 1 percent cut to Medicaid community providers, increased co-pays for some Medicaid-covered services and delayed a new benefit for people with substance use disorder. The cuts come as the need for health care services has surged: Families USA estimates that more than 4.3 million people have been added to the Medicaid rolls since February, with state-level increases ranging from 0.8 percent in Montana to 17.2 percent in Kentucky. 
The current FMAP bump "was a huge help, but it didn't cover the loss of revenue that the state was expecting," said John Bartholomew, the Colorado Department of Health Care Policy and Financing's chief financial officer.
While the Wyoming Medicaid program hasn't increased co-pays, it cut reimbursement rates for most providers by 2.5 percent and several programs are being scrapped, including chiropractic services, an initiative to manage the health of high-risk patients and a case management program designed to keep people out of nursing homes. The governor's office had directed the agency to reduce its budget by at least 9 percent, and the state "may have to pursue additional reductions," said Teri Green, who heads the Wyoming Medicaid office.
States generally see more savings from reducing Medicaid provider rates than from cutting benefits, said Matt Salo, executive director of the National Association of Medicaid Directors. And as a condition of the 6.2 percentage point federal matching rate increase, states can't purge people from their Medicaid rolls even if they become ineligible for the program, contributing to a "really difficult dynamic," Salo said.
Other states have iced plans to expand Medicaid-covered services. In Virginia, which has added some 136,600 new enrollees since March, the state rolled back a planned dental benefit for adults and an initiative to coordinate the care of incarcerated people before they're released, as well as scrapped plans to increase the maximum income threshold for postpartum coverage to new mothers.
State Medicaid programs could be squeezed further in the near future, given the 6.2 percentage point FMAP increase will last through the quarter in which the national public health emergency ends. The declaration has been extended twice already, most recently through Oct. 23,  meaning the increased federal dollars, totaling an estimated $35.8 billion, are currently set to expire at the end of 2020. And because state budget cycles start months to two years in advance, Medicaid offices are weighing changes to their programs "long beyond the three-month cycle that we seem to be in," said Benjamin Shaffer, Rhode Island's Medicaid director.
Katelynn Burns of the Oklahoma Health Care Authority said in an email that if the current FMAP bump isn't extended through at least June 2021, the state would likely cut provider rates, which would be "an additional burden to the healthcare provider network and could impact access to care."
Salo said that specialties and smaller practices such as pediatricians, dentists, substance abuse and behavioral health providers would be especially hard hit by payment reductions. As a result, they may choose to forego Medicaid patients and focus instead on those with private insurance or Medicare, which pay more.
"I'm not worried about big practices, big plans, big hospitals," he said. "It's the little ones; they don't have the cash flow to be able to ride this out for six or 18 months."
A loss of Medicaid providers could pose a particular challenge for low-income patients in communities already facing provider shortages, according to Wyoming budget documents, and Green noted that these patients may turn instead to the costly emergency room.
Medicaid agencies in some states, including Washington, Alabama and Pennsylvania, haven't yet made cuts and are monitoring how the pandemic affects their budgets and health care programs. Several also emphasized that a greater FMAP bump is just one way for the federal government to support states during the pandemic, and pointed to data that shows a three-year FMAP increase during the Great Recession helped states close budget shortfalls, prevent provider and benefit restrictions and support an uptick in enrollment.
Congress is "running out of time to do something really meaningful, and states are going to be left with very few options," Salo said, adding that if nothing is done in the next six months or so,  "it's just going to be a bloodbath."