When It Comes to the VP Debate, Voters Have Higher Expectations for Harris Than for Pence
43% expect her to perform best vs. 37% who think Pence will win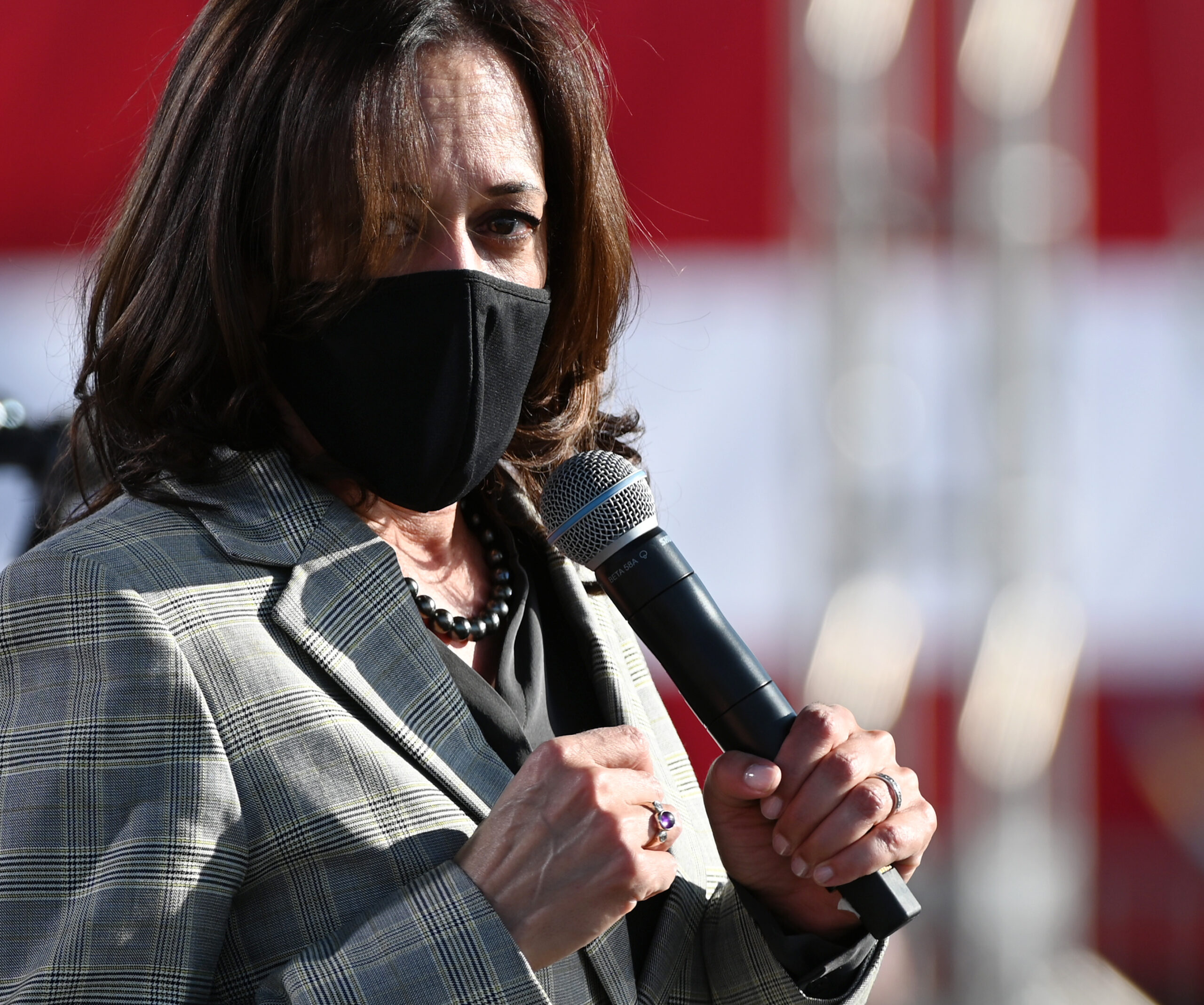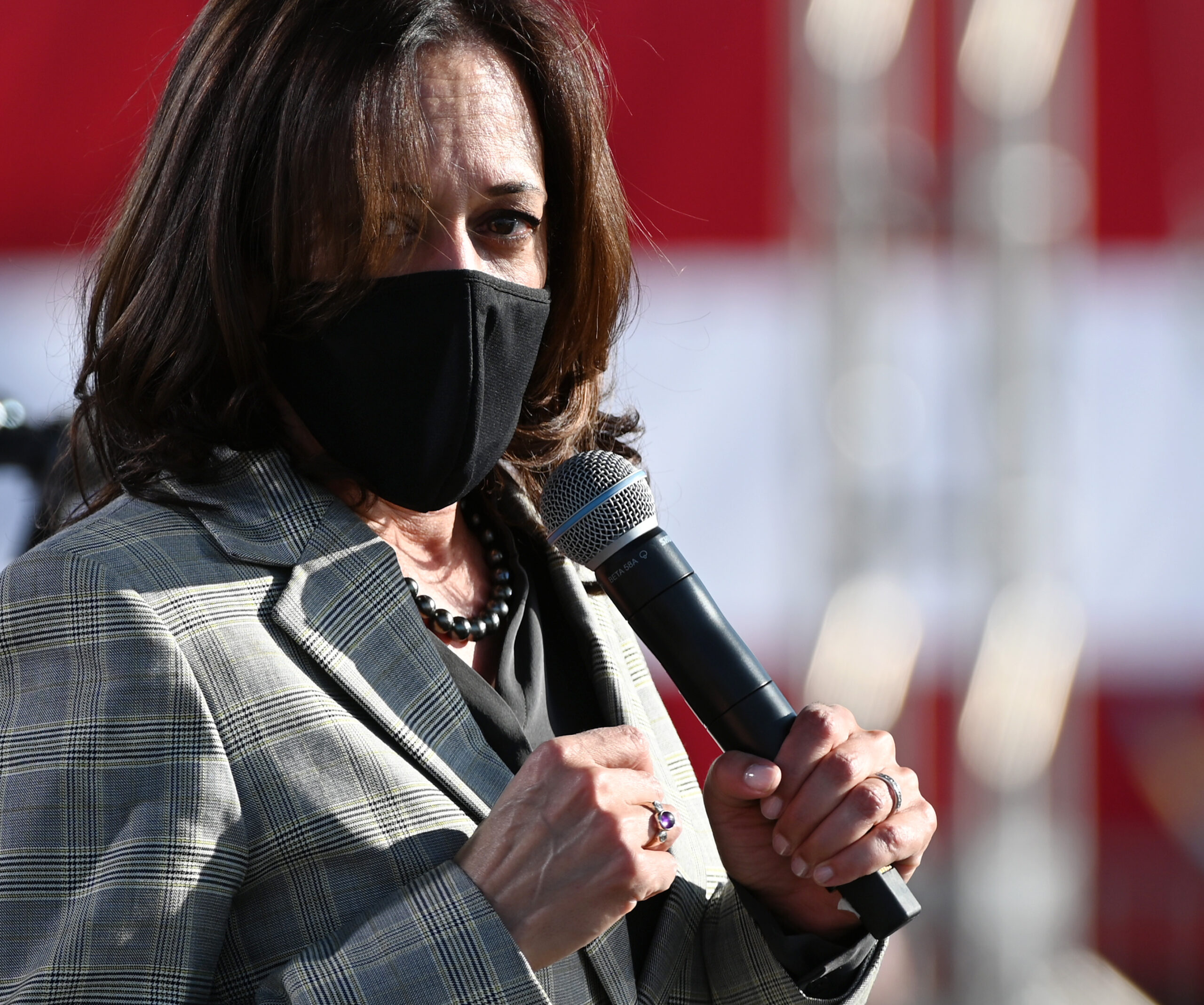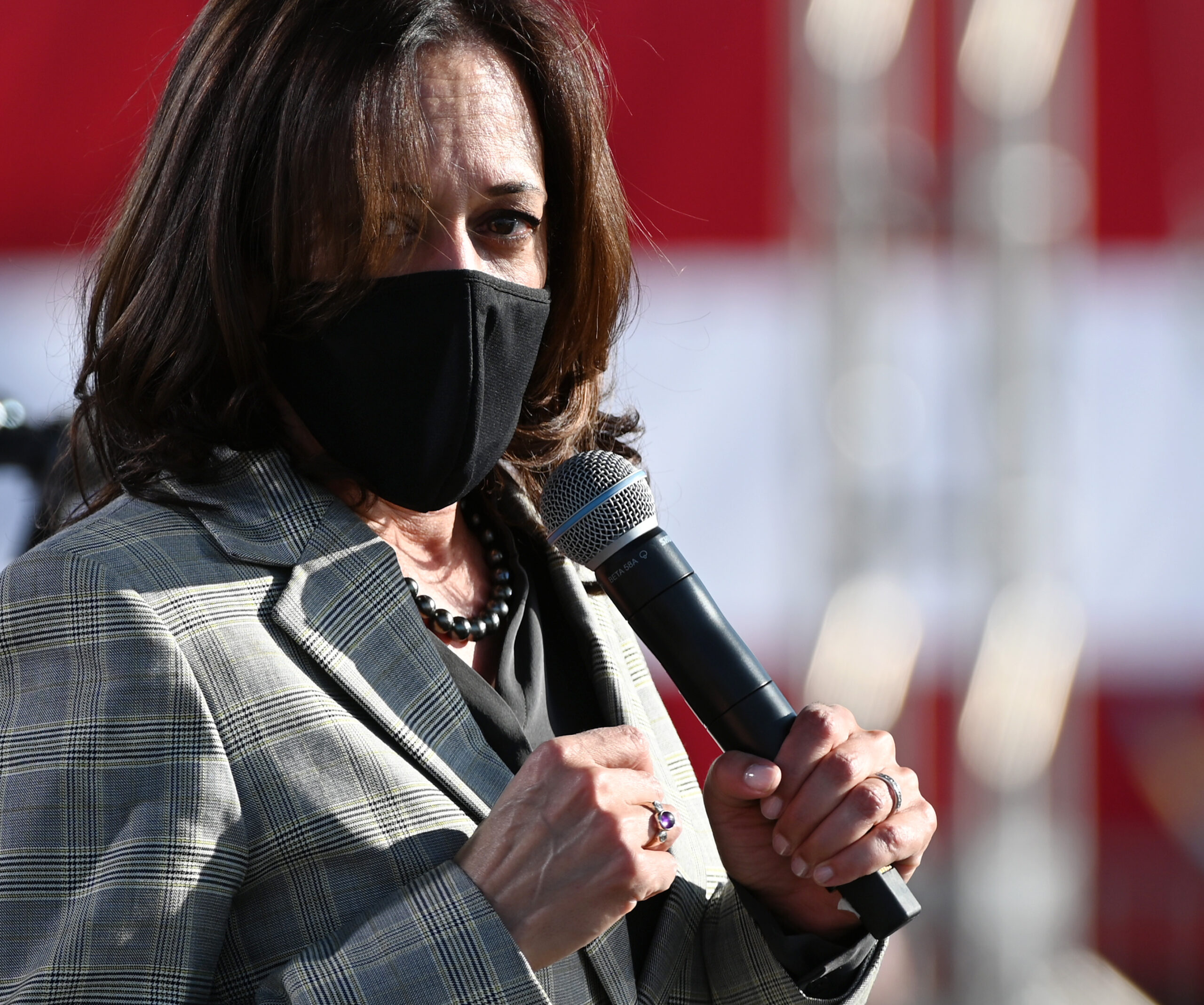 Sen. Kamala Harris is narrowly favored to win tonight's debate with Vice President Mike Pence, new Morning Consult/Politico polling shows, though more voters believe the latter is more prepared to step up to the presidency if the opportunity were to arise.
According to the Oct. 2-4 survey, 43 percent of voters think the California Democrat will perform best on the stage at the University of Utah's Kingsbury Hall, compared with 37 percent who said Pence will perform best. The poll was conducted among 1,990 registered voters, and has a margin of error of 2 percentage points.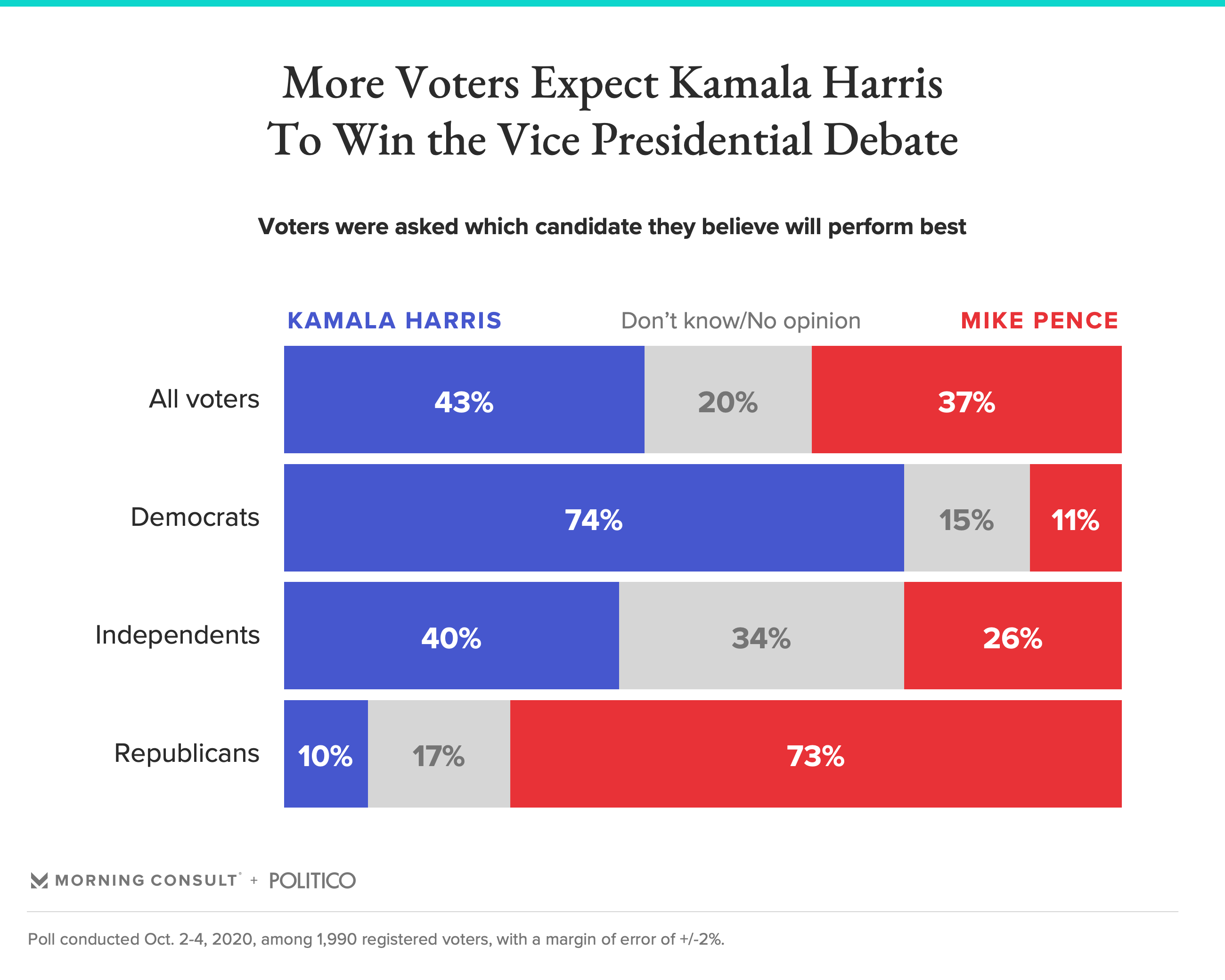 While partisan Americans backed their party's own horses in roughly equal fashion, the bulk of independents expect Democratic presidential nominee Joe Biden's running mate to get the better of President Donald Trump's second-in-command during the event, which will be moderated by USA Today's Susan Page.
And while voters have slightly higher expectations for Harris going into the debate, they are more likely to believe the former Indiana governor is ready to step in and lead the country if the situation presents itself.
Most voters (57 percent) said they believed Pence was prepared to serve as president if Trump were to leave office for some reason, while half of voters said Harris was prepared to take over for a President Biden if he needed to leave office.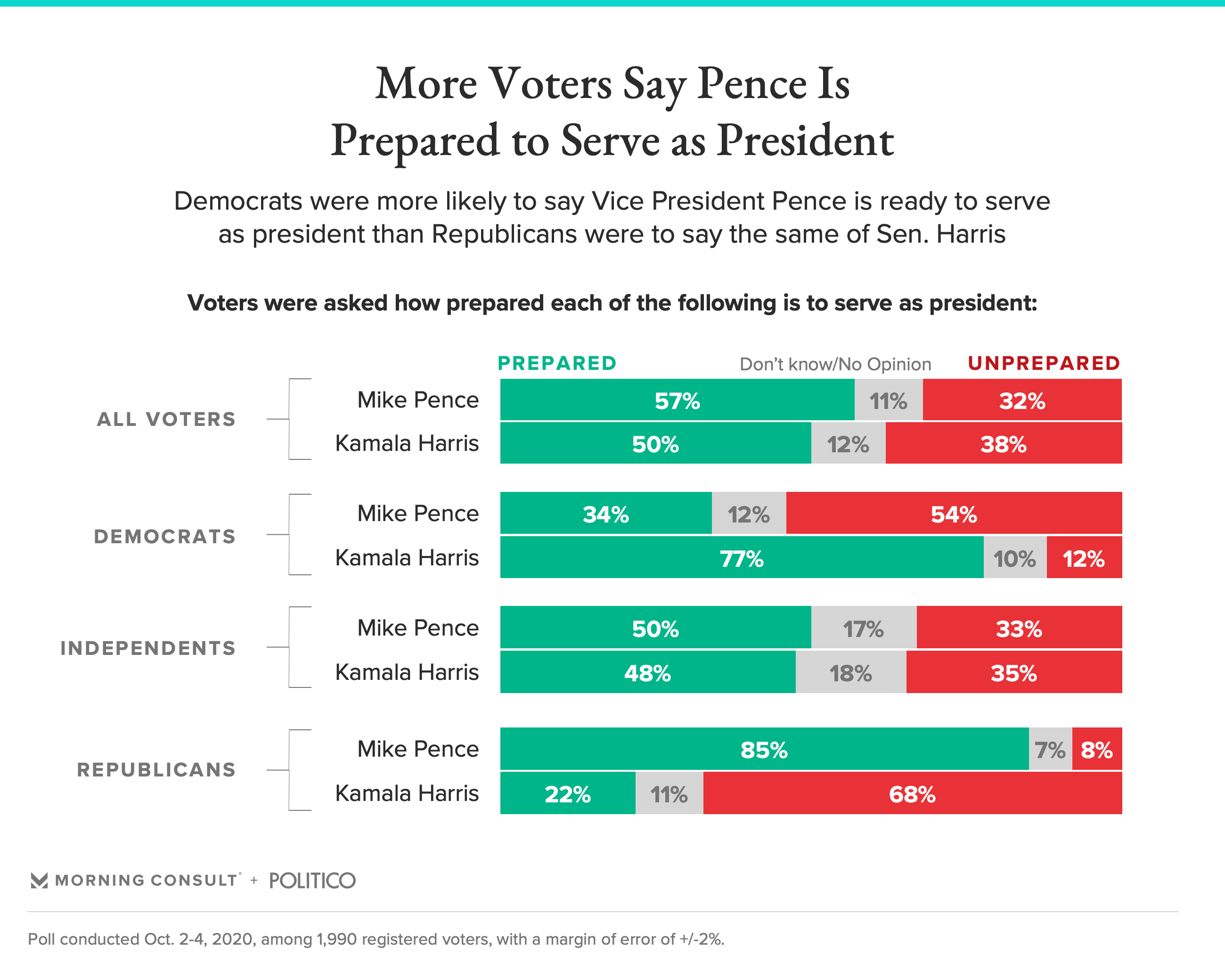 Pence's edge on the question was driven by Democrats: Roughly a third considered him to be prepared for the presidency, compared to only 22 percent of Republicans who said the same of Harris. Similarly, Republicans were a little more likely than Democrats to have faith that their vice presidential candidate could do the job if necessary.